San Diego Scene
"I combine my love of painting with a passion for travel and exploration," says Marjorie Taylor, owner of Taylor Studio on Ray Street in North Park. "Plein air painting enables me to spontaneously capture the atmosphere of each place that I visit. Back in the studio, it is my job to translate those impressions onto canvas." Taylor says one of her works, "Laurel Street Bridge," was painted en plein air, "which means I brought my portable easel (and my dog) to Balboa Park and painted on location. I have been working on a series of paintings there and this one was painted in the late afternoon, just as the shadows start to dance across the bridge." On Sept. 12 during Ray at Night and on Sept. 19 during North Park Nights, Taylor Studio will give previews of a one-woman exhibition by Judith D'Agostino and Taylor's series of paintings from the Southern Sierra foothills, some of which were painted en plein air. More information is available at taylorpainting.com.
—
The Viejas Outlet Center in Alpine is adding another venue to its "lifestyle center" — a boutique bowling center that is scheduled to open in late fall. The Viejas Bowl will contain 12 lanes certified by the United States Bowling Congress and several flat-screen TVs for sporting and other events. Viejas Bowl will be located on the east end of the outlet center, across from the new Fun Zone Arcade. "Viejas Bowl will be casual, but upscale and will provide a new, affordable entertainment option for families in the area," says Tribal Chairman Bobby Barrett. "We'll have comfortable couches and a fun lounge feel, which will fit into the Viejas theme and represents the next step in offering a diverse entertainment complex." The tribe previously has installed other elements to the "lifestyle center," including a day spa, Movies in the Park, a farmers market and an ice rink. Viejas Bowl will be open seven days a week and open for adults and children of all ages.
—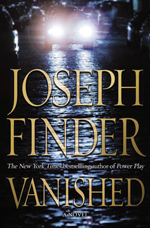 For $100 each, mystery novel readers can hear a talk by New York Times best-selling author Joseph Finder on Sept. 8 at a dinner benefiting Montgomery High School's Media Institute. The dinner will include a question and answer session with Finder from 6 to 9 p.m. at the San Diego Country Club in Chula Vista. Finder, whose "High Crimes" novel became a 2002 film starring Ashley Judd and Morgan Freeman, is launching "Vanished," the first in a four-book series about the exploits of corporate security specialist Nick Heller. Finder is a long-time supporter of The Media Institute and a believer in its mentor-protégé system. The institute prepares students for careers in media such as graphic arts, communications, public relations and print and broadcast journalism. The $100 admission price includes dinner, wine, dessert and a signed copy of "Vanished." For $80, attendees can get everything but the book. Proceeds will benefit the institute's Scholarship Enrichment Fund. For more information, contact Kathleen.Obrist@suhsd.k12.ca.us.
—
Learn more about "growing green" at the "Embracing the Green Future" seminar
Sept. 11 sponsored by San Diego Gas & Electric's Sustainable Communities Program and San Diego State University's College of Extended Studies. It will be from 8 to 10:30 a.m. at the SDSU Extended Studies Center. Speakers include John Freeman, director of corporate communications, Knight & Carver; Peter McLaggan, senior vice president of project development, Poseidon Resources Corp.; and Terry Mohn, vice president and chief technology officer at BAE Systems Smart and Clean Energy group. Each speaker will offer green job pathways, the future of green and how growing green relates to San Diego. The event will showcase green education opportunities, and offer networking with green innovators. This fall, SDSU's College of Extended Studies will offer new online professional certificate programs in Green Energy Management and Sustainable Practices that will be part of the curriculum which already includes the online professional certificate in Green Building Construction. The fee for the seminar, including breakfast and complimentary parking, is $30 per person. For more information, call (619) 265-SDSU (7378), or visit neverstoplearning.net/green.html.
—
An update on small business growth in the San Diego area and the federal economic stimulus plan will be given by Ruben Garcia, San Diego district director of the U.S. Small Business Administration, at the Sept. 10 Business Exchange and Symposium at California State University San Marcos, 333 Twin Oaks Valley Rd., San Marcos. The 3 to 6 p.m. event will be hosted by the San Marcos Chamber of Commerce; Therese Cisneros-Remington, founding president of the National Latina Business Women's Association of San Diego; the Palomar College GEAR UP Partnership Program; and Cal State San Marcos. Other speakers will include Ruben Barrales, president and CEO of the San Diego Regional Chamber of Commerce, and Dennis Guseman, dean of the College of Business Administration at Cal State San Marcos. Other topics to be covered include "Strategy Building," "Business Plan Development" and "Networking to Build Your Net Worth." Admission is $15. For more, call the chamber at (760) 744-1270.
—
Despite some unexpected obstructions to construction, the new 402,503-square-foot, three-level parking structure and adjacent 3,200-square-foot Public Safety Office has been completed at Grossmont College — and under budget, according to officials. The $25 million project is part of the Grossmont-Cuyamaca Community College District. Lee Sudhoff, project manager for the builder, McCarthy Building Companies, says two corners of the foundation had to be re-engineered to avoid a previously undetected underground gas line. Nearly 6,000 cubic yards of soil had to be excavated and replaced with 2,000 cubic yards of slurry to ensure the uniformity of the foundation, according to Sudhoff. The parking structure can accommodate 1,431 vehicles. Two pedestrian bridges connect Grossmont College's main campus to the parking building. Ken Emmons served as project manager and Jim Davies as onsite program/senior project manager for Gafcon, the construction manager on behalf of the college district. International Parking Design was the project architect.
—
The Coronado Association of Realtors is no longer. Members of the organization have voted to join the larger San Diego Association of Realtors (or any Realtor organization of their choosing) under a memorandum of understanding ratified in July. Under the memorandum, the Coronado Association of Realtors becomes the Coronado Real Estate Association, changing into a trade group providing marketing and other benefits to Coronado real estate professionals. With the changes, membership in the San Diego Association of Realtors has increased to nearly 10,500. Erik Weichelt, SDAR president, says all of his organization's benefits are immediately available to the new members from Coronado. "We look forward to creating strong ties with the Coronado community and assisting the Realtors who represent this fine community to be the best in their field," says Weichelt.
As for the Coronado Real Estate Association, it will continue to support the local charities to which it has regularly contributed, according to Mary Ann Kelly, the president. SDAR will provide a service center on Coronado and Coronado Realtors will continue to have representation at the California Association of Realtors via the three Coronado-based Realtors serving as C.A.R. directors — Debbie Riddle, Kelly and Gerri-Lynn Fives.
—
Attorney Abby Silverman has retired as a partner from Baker & McKenzie LLP after 20 years, but she hasn't retired her shingle. She has opened a new practice to work exclusively on mediations and arbitrations. Silverman will hold mediation sessions and arbitration hearings at the offices of Schor & Freeland, the firm that was founded by her former Baker colleagues Renee Schor and Cindy Freeland. She'll also hold mediations and arbitrations in North County, Santa Monica, San Francisco and Palo Alto. Her work will be concentrated on employment and employment-related business disputes and she will consult on employment issues and mediation strategies. Silverman was a trial lawyer with Baker & McKenzie, which she joined in 1988, and was managing partner of its San Diego office from 1998 to 2001. She is on the Employment Law panel and the Complex Litigation panel of the American Arbitration Association, an emeritus director of the Association of Business Trial Lawyers, a member of the American Bar Association, the San Diego Bar Association and the San Diego Lawyers Club and serves on the San Diego District Attorney's Women's Advisory Council.  She can be reached at (619) 906-2400, Ext. 110, or at abby@silvermanweiss.com.  Her Website is: www.silvermanweiss.com.
—
Sixty percent of the Navy's submarine force is now located in the Pacific with the addition of the USS Albuquerque and her 140 crewmembers to Naval Base Point Loma. The Los Angeles-class, fast-attack submarine is now home-ported in San Diego after leaving her previous station in Groton, Conn., last month.  "Moving capable assets like Albuquerque to the Pacific coast enhances the Navy's flexibility in supporting our maritime strategy," said Capt. Brett Genoble, commander of Submarine Squadron 11. Cmdr. Michael Badorf is commanding officer of the Albuquerque. The submarine joined five other Los Angeles-class nuclear powered submarines, three torpedo weapon retrieval boats and a floating dry dock homeported in Naval Base Point Loma as part of Submarine Squadron 11. The squadron staff is responsible for providing training, material and personnel readiness support for all units.
—
General Atomics Electronic Systems Inc. will host SDSU's College of Extended Studies' Value Stream Mapping course Sept. 17 and 24 for the fall semester. The course is a part of the Professional Certificate in Lean Enterprise program offered by the college and is open to the public. "We want to continually improve our manufacturing operations, so we sent someone through SDSU's Lean Enterprise program in the spring and saw the value in putting more people through," says John Morris, operations manager for the General Atomics division. The Value Stream Mapping course offers students the opportunity to observe and apply real business applications and analyze the end-to-end processes required to deliver a product or service. Lean principles focus on reducing waste to increase value and improve efficiency through tools such as Value Stream Mapping. For more information, call (619) 594-1138.
—
Citizens Coordinate for Century 3 will host its annual awards ceremony from 5 to 7:30 p.m. on Oct. 8 at the Mission Trails Regional Park Visitor Center at
1 Father Junipero Serra Trail in San Diego. C-3's awards honor San Diegans who make a difference in the natural and built environments and their implementation of C-3 goals, policies and objectives. Guest speaker will be Larry Herzog, professor of city planning at SDSU. As part of the ceremony, C-3 will discuss its new 2010 initiative, "Sustainable Paradise," which builds upon C-3's planning document, "Toward Permanent Paradise." Hosted beer and wine and complimentary hors d'oeuvres will be served. The cost to attend is $40 per person. After Sept. 24, the cost will be $50. For reservations, call (619) 232-7196 or e-mail c3sandiego@sbcglobal.net.
—
The fifth annual Solar Energy Week will be staged Sept. 27 through Oct. 3 to bring together residents, business owners and solar industry experts to explore the benefits of using sunlight as energy. The San Diego-based California Center for Sustainable Energy (CCSE) is the sponsor.
Events:
Family Solar Day Sunday, Sept. 27, noon-4 p.m. Liberty Station
Ingram Plaza in Point Loma. Free. No registration is required. Bring the family to the kick-off event and learn about solar powering. Enjoy interactive, hands-on exhibits, solar experiments, solar cooking demonstrations, a kids coloring contest, food, games and more.
San Diego Solar Conference Tuesday, Sept. 29, 9 a.m.-5 p.m. Marriott Mission Valley, San Diego. $25. Registration required (lunch included). The solar conference explores the latest in policy, trends, technologies and many other important industry issues. Speakers include Mayor Jerry Sanders, solar experts and other key stakeholders in the solar marketplace.
Commercial Solar Tours Thursday, Oct. 1, 7:30 a.m.-5 p.m. Various locations, Meet at CCSE. $25. Pre-registration required (lunch included). Get a guided bus tour of San Diego's premier commercial solar sites showcasing the latest technologies and most innovative solar solutions. Guests can interact with business owners and solar installers. A continental breakfast and lunch will be provided. Seating is limited.
10th Annual Solar Homes Tour Saturday, Oct. 3, 10 a.m.-3 p.m. Various locations (Check solarenergyweek.org for locations). Free. Registration is not required. CCSE is joining with the American Solar Energy Society to showcase dozens of homes in San Diego and southern Orange counties. On the self-guided solar homes tour, guests will plot their own course and travel at their own pace to as many solar homes as desired. Guests also can speak with homeowners and installers during the tour.
For registration and other information, visit solarenergyweek.org or call (858) 244-1177.
—