The Ten Tenors Guide to the Land Down Under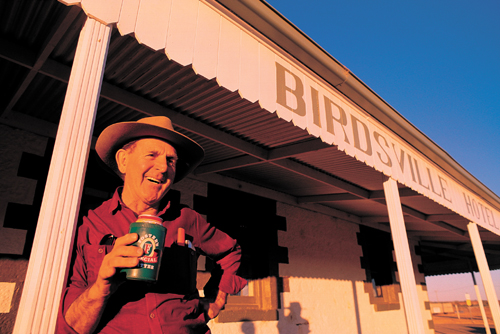 By Kris Grant
So you think you'd fancy yourself a trip to Australia, do you? Just what does that mean to you? The Sydney Opera House and a tangle with a crocodile?
The Ten Tenors — the internationally renowned Australian singing group who will perform Dec. 8-12 at the San Diego Civic Theatre — have another itinerary for you…you might call it the ultimate insider's guide to the Land Down Under. While on a promotional tour last September, we turned the tables on the tenors, asking them to share their "Top Ten Tenor" recommendations for a visit to their homeland.
This is a group that has traveled the world many times over for nearly a decade, but their Australian blood runs deep in their veins and they're as proud to talk about their homeland as they are to promote their upcoming concert. With an early morning arrival from Las Vegas where they had just performed in the annual Jerry Lewis MDA Telethon following a trip to Lima, Peru where they were (happily) besieged by 6,000 fans, the Tenors had no shortage of passionate suggestions for the Australian-bound traveler.
Graham Foote is the musical director of the Tenors. "My favorite part of the continent is the Great Ocean Road," Foote says. It's a drive that extends for about 200 miles and is an hour and a half southwest of Melbourne. The best way to see it is on the back of a Harley, he insists. "There are great seaside stops with bed and breakfasts and organic agricultural retreats along the way." Along the road you'll find an incredible range of scenery, including the Twelve Apostles, craggy limestone stacks that rise majestically from the Southern Ocean. You'll also see migrating whales, koalas, kangaroos, emus and water birds roaming freely at Tower Hill State Game Reserve. Aboriginal culture is found along the Great Ocean Road as well, including tastes of "bush tucker," boomerang throwing and playing of the didgeridoo in the town of Geelong.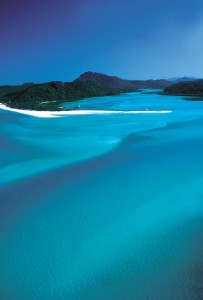 Luke Kennedy hails from Queensland and he recommends a trip to the Great Barrier Reef. "You've got to get a boat to get out there," he advises. "You'll see some spectacular fish life and coral and get some sunshine." But then he points Americans to a lesser known spot: Magnetic Island, "an island off the coast of Townsville, my home town." The island has an untouched National Park, a resident population of only 2,500 "but there's still lots to do there," he says, including visits to secluded beaches, many of which are only reachable by water. There are jet ski and kayak tours and lots of catamarans, sailboards, surf skis, canoes and aqua bikes, and some of the most beautiful aqua marine waters in the world.
Dion Molinas is the Tenors' chief choreographer and has been traveling the world with the Ten Tenors for over ten years but still resides in Brisbane. He recommends at trip further up the coast in Queensland to the Daintree Rain Forest. "You'll need a four-wheel drive because the roads are basically rocks and mud, but it is the most beautiful, beautiful place. We'd holiday there every year," he said of his family vacations. Approximately 430 species of birds live among the trees here, and, yes, if you want to get up close and friendly with Mr. Crocodile, then the rivers of this oldest rainforest in the world, dating back some 250 million years, are the place to visit on a real life Jungle Boat cruise.
Stewart Morris made his debut with the Ten Tenors in 2001. Hailing from Southeast Queensland, he recommends the Scenic Rim, a thriving rural paradise set in the foothills of the Great Dividing Range and surrounded by world heritage-listed national parks. Here there are horse farms, wineries and art galleries and "gorgeous places (called bushwhacking tracks) to go hiking, with streams and waterfalls," says Morris. Supported by a thriving economy, the Scenic Rim has a strong community spirit and friendly locals (which could be said for all Australia, come to think of it). Lamington National Park, dedicated in 1915, boasts extensive walking tracks allowing visitors to explore the largest preserved stand of rainforest in Australia.
Boyd Owen says the Yarra Valley has taken its rightful place among the fraternity of the eight great wine regions in the world that also includes Napa Valley and Argentina. "A lot of famous wines are based there and it's right at the foot of the Yarra Ranges," he says. "There are plains with vineyards and amazing restaurants. You'll find everything you'd possibly like in a wine country adventure from little cafés, cheese shops, antique stores and crafts stores, right up to five-star retreats on the mountains. But the great thing is it's only an hour's drive from Melbourne." Great times all year round, Owen advises.
Tod Strike, after having gained his bachelors of arts in music, moved quickly into the professional performance arena with appearances in the State Opera of Queensland's productions of Turandot and Othello and played Goro in Madame Butterfly. But he advises Australian visitors to go west…way out to Western Australia. "If you want to do something different, you must visit the outback and the beaches. Cable Beach up in Broome is unparalled for its beauty. Or you can jump in a helicopter and do The Kimberleys." The Kimberleys National Parks consist mainly of ancient, steep-sided mountain ranges. "You'll see colors there you won't see anywhere else," Strike shares.
Jeff Teale, as a young lad, was more interested in sports than singing,
particularly the Australian Football League. But at age 19, he began exploring music and singing and was even known to busk with his guitar on the streets of Brisbane. His recommended destination for visitors is only an hour from Brisbane: North Stradbroke Isle, one of the world's largest sand islands. "You take a vehicle ferry (called a barge) and you can do so many things there — snorkeling, scuba diving, fishing. It's a hidden wonderland that hasn't been overpopulated. And there's a big fresh water lake on the island's interior, which is clear blue and surrounded by wildflowers of the Australian bush."
Benjamin Clark is a country boy and proud of it. "My dad owns a pub in the country," says Clark, who grew up in the rural town of Memda on the outskirts of Melbourne. "Don't overlook the niceness and beauty of small Australian towns. Stop at any pub that has a $12 pot of beer and a dinner like chicken parmigiana. You won't meet nicer people in the world."
Dominic Smith advises that you can go straight to the heart of the country by plane, to Alice Springs, and just north is Uluru, one of the country's most recognizable natural icons. The sandstone formations stand 1,142 feet high and measure 5.8 miles in circumference. "You have to get up in morning, before the sun comes up because as the sun hits the rock, it changes colors. It's amazing," says Smith. "And the same thing happens at sunset, when it briefly glows red. And at night the stars are spectacular." Although the local Anangu do not climb Uluru because of its great spiritual significance, climbing is a popular attraction for visitors. But Smith advises that climbing may no longer be allowed. The government's "Draft Management Plan, 2009–2019" under submission to the Minister of the Environment, may soon curtail the activity.
Steven Sowden, the newest member of the Tenors, joining in 2007, hails from Queensland, "where we have a lot of beautiful rainforest," he says. "I recommend the Bunya Mountains in Queensland; a national park named after the Bunya Pine trees. I go there with my wife and we have a quiet weekend with beautiful protective rainforests and limitless bush walks. There are all sorts of wildlife and we just go and relax. It's about two hours northwest of Brisbane."
And then there's the food.
"You can't surpass the seafood," said Smith. "It comes in fresh off the boats every morning. Many cities have fish markets."
"And we're also famous for our cattle," Smith added. "Great beef, great steaks and we're getting inventive on sausages, like garlic sausage."
Molinas relished an Aussie meat pie, "a crust pastry baked with our finest beef on the inside. You can get it with steak and mushrooms and mashed peas," he said. "And my second favorite thing is Vegemite. It's a black paste made from yeast extract and high in vitamin C and we eat it with anything and everything. The mistake people make is they spread it like jam and it's very salty. It takes some getting used to." But he admitted that "most of us pile it on nice and thick."
Speaking of meat pies, Foote advised travelers to try a pie floater. "It's a meat pie inverted in a plate of thick green soup; perfect if you are hung over at 4:30 a.m."
Another Tenor chimed in with his love of "a hamburger with a fried egg, beet slice and pineapple. As a kid I could go down and spend a $1.50 and have a terrific meal."
Teale said he was partial to caramel Tim Tams biscuits, and Violet Crumble, which is a honeycombed confection covered with chocolate, while Strike said Aussie desserts can't be beat. "Pavlova with fresh fruit," he said with affection, "and our Bowen mangos are the best, and a thing called Lemonettes — a sponge cake covered in chocolate and coconut."
Fortunately, the Tenors had just finished lunch, but as they spoke about Australian places and foods, an undeniable wistfulness grew over the group and this interviewer had to apologize for possibly churning up a bit of homesickness. No worries, they said, they were soon headed south.
"We spend so much time away from home, but when we go home we cherish it," said Smith. "Australia is still the best country in the world." z