Daily Business Report — Jan. 20, 2010
Home sales stay above year-ago levels
San Diego County home sales in December increased by 9.8 percent from December 2008 — from 3,325 sales to 3,652, reports MDA DataQuick of San Diego, a real estate information service. The median sales price jumped from $300,000 in December 2008 top $330,000 — a 10 percent increase.
DataQuick said Southern California home sales in December remained about year-ago levels for the 18th consecutive month, bolstered by gains in many mid- to high-end communities. The median sale price rose year-over-year for the first time since summer 2007, reflecting a more normal distribution of sales across all price categories.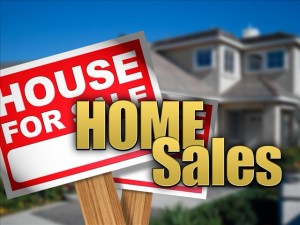 A total of 22,328 new and resale homes sold in San Diego, Los Angeles, Riverside, Ventura, San Bernardino and Orange counties last month. That was up 16.4 percent from November's 19,181, and up 12.1 percent from 19,926 in December 2008.
The December sales tally was the highest for that month since 24,209 homes sold in December 2006, but it was still 11.2 percent below the average for a December – 25,143 sales – over the past 22 years. The sales pattern has changed a lot over the past year, with many mid-to high-end communities now contributing more transactions.
The percentage of Southland homes sold above $500,000 last month rose to 20.2 percent of all sales, up from 16.5 percent a year earlier and the highest since it was 23.6 percent in August 2008. On average since 2000, $500,000-plus sales have made up 36.5 percent of total sales. Right before the credit crunch hit in August 2007, making larger "jumbo" mortgages more expensive and harder to obtain, $500,000-plus sales made up about 52 percent of Southland transactions.
More sales in once-dormant high-end communities helps explain last month's year-over-year gain in the median sale price – the point where half of the homes sold for more, half for less.
The median paid for all Southland houses and condos sold in December was $289,000, up 1.4 percent from $285,000 in November and up 4 percent from $278,000 a year earlier. The last time the median increased year-over-year was in August 2007, when it rose 2.7 percent to $500,000, near its peak.
The median has increased or held steady for eight consecutive months, but in December it was still 42.8 percent lower than the peak Southland median of $505,000 reached during several months in early and mid 2007. In late 2008 and early 2009, the monthly declines in the median from a year earlier ranged from 30 to 40 percent.
"Several forces have pulled the region's median sale price out of its nose dive and given it lift," said John Walsh, MDA DataQuick president. "We've seen the re-selling of foreclosed homes fall off its peak in newer, lower-cost inland areas, while at the same time sales have started to pick up in some of the more established expensive areas," he said.
December's foreclosure resales remained well below peak levels but were still a large force in the market, edging higher than the prior month for the first time since last February. Foreclosure resales – houses and condos sold in December that had been foreclosed on in the prior 12 months – were 39.6 percent of resales, up from 39.0 percent in November but down from 53.5 percent in December 2008. They hit a high of 56.7 percent last February, then tapered or leveled off month-to-month until last month's uptick.
First-time buyers and investors, including some paying all cash, continued to dominate the buy side of the market last month. Government-insured FHA loans, a popular choice among first-time buyers, accounted for 39.6 percent of all home purchase mortgages in December.
Barnhart Receives College District Contract
Barnhart Inc. has been awarded a contract to provide construction management services on the $15 million North City Campus Education Building for the San Diego Community College District. Set to begin construction in the fall of 2010, the 40,000-square-foot classroom and computer lab complex will be located off Interstate 15 near Qualcomm Stadium. Designed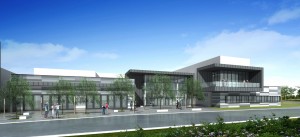 by Joseph Wong Design Associates, the North City Campus will be LEED certified Gold with a completion date in the winter of 2012. The new building will house the Campus of Excellence for Multimedia and Innovation, with space for Business Information Technology and Disabled Students Programs and Services. There will be a multi-purpose room, technology center, library and administrative offices. The Barnhart team working on the project includes Anton Greenville, executive vice president; Michael Weber, project manager; Dennis Astl, construction manager; and Dave Christensen, general superintendent.
CCDC Chair Named Public Official of the Year
Fred Maas, chair of the board and interim CEO of the Center City Development Corp., has
received the Public Official of the Year Award from the San Diego Building Owners & Managers Association. "The BOMA Public Official of the Year award is presented to those who work diligently to enhance the commercial real estate industry in the San Diego region," said Mike Hansen of CB Richard Ellis, chair of BOMA's government affairs committee. "Amidst his many accomplishments and accolades, BOMA chose Fred Maas as the public official of the year for his laborious efforts at the Centre City Development Corporation." Maas is CEO of Pacific EcoCompanies LLC, which specializes in investments and development of sustainable buildings, communities and technologies. He has served in a variety of capacities in national, state and local politics over the past 30 years, including senior positions on the National Republican Senatorial Committee and the presidential campaign of Senate Majority Leader Bob Dole.
Joy Cole Serve Second Term as President of BOMA
Joy Cole of Jones Lang LaSalle has been elected to her second term as president of the San
Diego Building Owners & Managers Association. Cole has previously served as board secretary and chair of the community service committee. Barbara Puccio of CB Richard Ellis was elected as vice president for a second year and will chair the strategic long range planning committee. Jack Renshaw of General Coatings Corp., past treasurer, has been elected as secretary, and Mike Hansen of CB Richard Ellis, former member-at-large, will serve as the 2010 treasurer. Craig McMahon of Kimball, Tirey & St. John LLP will continue in his fourth term as general counsel.
The 2010 members-at-large include Barry Garson of J&M Keystone Inc.; Kimberley Davis of Universal Protection Service; Kristin Howell of  Meissner Jacquet; Eric Goldmann of ISS Facility Services; Mike Nelson of  Kilroy Realty Corp.; and Carrie Petro of CB Richard Ellis. Ted Kimball of Kimball Tirey & St. John will advise the new board as immediate past president.
Christopher Wood Named to Head Brokerage Division
Christopher F. Wood has been named managing director of Voit Real Estate Services' San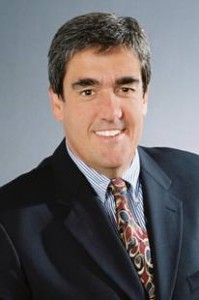 Diego brokerage division. He joins Voit with more than 25 years commercial real estate experience, including executive positions with Opus West Corp., Trammell Crow Co., Colliers International and Charles Dunn. Brian Malliet, COO of Voit, announced Wood's selection. "My challenge here will be to take the San Diego region up to the best-of-class position that Voit Real Estate Services enjoys in other markets such as Orange County and Las Vegas," said Wood. Malliet said of Woods, "Chris has particular strength in analyzing market opportunities, recognizing and creating value, and working with institutional investors and corporations to meet their financial objectives. As part of our complete real estate services team, Chris' expertise in brokerage, development and investment make him a strong member of an asset services team."
Scott Dickey Assumes President's Post at The Competitor Group
The Competitor Group, a media and event company in the endurance sports industry and the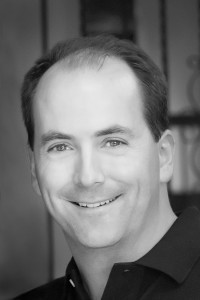 company that organizes the Rock 'n' Roll Marathon in San Diego, has appointed Scott Dickey as president. He assumes the title from President and Chief Executive Peter Englehart, who remains CEO. Dickey was the chief operating officer. Dickey joined the board of CGI as a director upon the company's inception and then full time in May 2008 as chief operating officer. Dickey is also an operating partner of Falconhead Capital, CGI's parent company. Prior to joining the company, Dickey served as the president of Transworld Media, an action sports media company and a former division of Time Warner. He was recruited to Transworld from K2 Inc., a manufacturer and distributor of premier branded sporting goods equipment, where he was president of its $35 million K2 Licensed Products division as well as K2 Properties, a division he organized and launched.
Kellie Hill Receives Account Exec Post at Unisource
Kellie A. Hill has been named an account executive with Unisource Solutions' San Diego office. For the past 10 years, Hill has operated as a project manager and owners' representative on development projects ranging from 4,000 to 2 million square feet and has managed projects in 47 states. Previously, Hill was the director of business development with r3 Building Systems. She currently serves on the CREW San Diego board of directors as the first vice president of membership. She has a degree in construction management from Arizona State University.
Industrial Market Positioned for Better Year
The San Diego County industrial market is positioned for a better year in 2010, according to a report by Cushman & Wakefield. Tenants who previously were taking a wait-and-see approach are feeling more optimistic about the economic recovery and are out in the market looking to capitalize on value opportunities that exist, the company said.  The county's direct vacancy (excluding sublease space) is 9.8 percent as of Dec. 31, 2009. This compares to 7.3 percent at year-end 2008.
The central markets of San Diego — including Miramar and Kearny Mesa — remain the tightest in the county with single-digit vacancy and very few large available space options. The northern and southern parts of the county, that still have a temporary oversupply of available space, are faring the worst.
"It's still a very challenging time for businesses, but with local economic indicators pointing to some job growth in 2010, we expect that by the end of this year we will see a shift towards positive direct absorption for much of San Diego County," said James Duncan of Cushman & Wakefield.  "Fortunately, construction has nearly stopped which will help with the absorption of unoccupied space as demand for real estate increases with renewed business growth and expansion."
Countywide there are just 257,004 square feet of construction, all of which is in Vista. This includes R&D Labs' 135,020-square-foot build-to-suit lease facility, and the 121,984-square-foot Vista Commerce Center.
"As we enter 2010, we're seeing a bright spot in the medical, life science, telecommunications and defense industries," said Tucker Hohenstein, senior director with Cushman & Wakefield,  "These sectors continue to thrive and due to the diversified industrial product in San Diego, top prospects are actively looking around. This is particularly true in North San Diego County where there remain space options in the 50,000-square-foot to 100,000-square-foot range."
Both Cushman & Wakefield experts agree that expansions, relocation and general growth in these sectors would contribute to significant gains in leased space and the overall health of the San Diego economy.
The study shows that in addition to renewals and short-term leases — which don't impact absorption — the majority of activity in 2009 included downsizing and subleasing space. This contributed to year-end countywide negative direct absorption of 3,622,318 square feet (781,147 square feet in the fourth quarter).
Gross leasing activity, which includes direct leases and subleases but not renewals, totaled 7,407,368 at year-end 2009.
Notable fourth quarter leasing activity includes Outsource Manufacturing, which signed a 59,860-square-foot R&D lease at 1600 Faraday Ave. in Carlsbad; Competitor Group, which signed a R&D lease at 9477 Waples St. in Sorrento Mesa expanding from 35,000 square feet to 57,000 square feet; and Hitachi, which signed a 47,638-square-foot R&D lease at 15231 Avenue of Science in Carmel Mountain Ranch.
In 2009, rental rates continued to soften. As of Dec. 31, countywide average direct asking rents were $.88-per-square-foot per month, down from $1.07-per-square-foot per month at the same time a year ago. These rents include upward pressure from the research and development sector, which averages $1.26-per-square-foot per month. The South Bay reports the lowest industrial rents at $.51-per-square-foot per month.
R&D product recorded negative direct absorption of 877,092 square feet, compared to 337,076 square feet a year ago.  R&D direct vacancy of 11.7 percent as of Dec. 31, is up from 9.3 percent the same time a year ago, the Cushman & Wakefield study shows.
Business Datebook
Jan. 20
FORUM: "TelCentris: Generating Revenue from a Market Used to 'Free,'" 5 to 8 p.m. Salk Institute, 10010 North Torrey Pines Rd., La Jolla. Sponsored by MIT Enterprise Forum San Diego. For more information, visit sdmitforum.org.
LUNCHEON: San Diego County Taxpayers Association sponsors a luncheon with San Diego City Attorney Jan Goldsmith. Registration 11 a.m. to noon, lunch and program noon to 1:15 p.m., California Ballroom, Town and Country Resort, 500 Hotel Circle, Mission Valley. $35 for members, $45 for nonmembers. Register online at sdcta.org/Events/Event.asp or RSVP with Amy Harris at (619) 234-6423.
Jan. 21
LUNCHEON: Lawyers Club of San Diego monthly luncheon, noon to 1:15 p.m., Bristol Hotel, 1055 First Ave., Downtown San Diego. Doors open at 11:45 a.m. Members $25. Nonmembers $30. Make reservations to rsvp@lawyersclubsandiego.com.
LUNCHEON: Annual installation luncheon of the Downtown San Diego Partnership. 11:30 a.m. check-in, program at noon, Hard Rock Hotel, Downtown San Diego. For information, call Sheri Snead, (619) 234-0201 or e-mail her at ssnead@downtownsandiego.org.
WORKSHOP: Presentation workshop sponsored by BIOCOM, 8:30 a.m. to 5 p.m., at BIOCOM, 4510 Executive Drive Plaza 7, San Diego. Provides opportunity for practice, feedback, videotaping and one-on-one coaching for each participant. Each participant will present three times, be videotaped and receive group and one-on-one feedback. For information, call Kristie Grover, (858) 455-0300.
PANEL TALK: Citizens Coordinate for Century 3 hosts a breakfast dialogue, "Are the Tides Turning on Equity and Environmental Justice in San Diego Planning?" Harborside Room, Holiday Inn Embarcadero, 1355 North Harbor Drive, Downtown San Diego. Registration 7:30 a.m. Program runs from 8 to 9:15 a.m. Cost for the continental breakfast and program is $20 for members and $25 for nonmembers. Cost at the door is $35 for all. Student admission is $10. For reservations, call (619) 232-7196.
Jan. 26
WORKSHOP: "Unlocking the Secrets: The Art of Giving a Presentation," a training course sponsored by the San Diego Regional Chamber of Commerce. 8 to 9:30 a.m., San Diego Regional Chamber of Commerce, 402 West Broadway, Suite 1000, San Diego. Learn how to show off what you do and share what makes your business, product or service unique. For more information, call (619) 544-1382.
Jan. 27
WORKSHOP: The San Diego chapter of the International Association of Business Communicators holds a special workshop/learning session on "The New Rules of Engagement: How Communicators Shape Leaders' Thoughts and Actions." Speaker is Mark Schumann, principal of Towers Perrin and 2008-09 chair of the IABC. 11:30 a.m. to 1 p.m., learning session and lunch; 1 to 2 p.m., roundtable workshop. Doubletree Hotel San Diego/Mission Valley, 7450 Hazard Center Drive, San Diego. Register by Jan. 21 and its $40 for members, $50 for nonmembers. Register afterwards, its $50 and $60, respectively.
Jan. 29
CONFERENCE: The Burnham-Moores Center for Real Estate's 14th annual Real Estate Conference will feature real estate icon Sam Zell. Panels will discuss "The Shape of Things to Come: Capital Markets" and "The Shape of Things to Come: REITS, Retail, Development and Loan Workouts." 7:30 a.m. to noon, Hilton San Diego Bayfront. To register, visit sandiego.edu/bmcevent. For more information, call Diane Gustafson at (619) 260-2379.
Feb. 3
ANNUAL DINNER: The 139th annual dinner of the San Diego Regional Chamber of Commerce, 5-8 p.m., Town and Country Resort & Convention Center, 500 Hotel Circle North, Grand Exhibit Hall. $150 individual registration. Highlights include induction of the 2010 chairman of the board, Tom Wornham of Wells Fargo, and the board of directors, and presentations of the Spirit of San Diego, Courageous Leadership and Regional Unity awards. For more information, call Katie at (619) 544-1370.
Feb. 4
FORUM: San Diego Mayor Jerry Sanders will discuss past, present and future city government reforms that will shape the region in NAIOP San Diego's fourth annual Breakfast with the Mayor program. (Rescheduled from Jan. 19). Marriott San Diego/Del Mar, 11966 El Camino Real, San Diego. Registration at 7:30 a.m., program runs from 8 to 9:15 a.m. $40 for members, $60 for nonmembers. Attendees may pay online at naiopsd.org. NAOP San Diego is a chapter of the Real Estate Development Association. For more information, call Karen Burgess at (858) 509-4110.
Feb. 5
MEET THE LEADERS: Vista Chamber of Commerce host reception and dinner featuring talks by Congressman Darrell Issa, Assemblyman Martin Garrick and county Supervisor Bill Horn. 6:30 to 9:15 p.m., Shadowridge Country Club, 1980 Gateway Drive, Vista. Tickets are $125 per person. Contact the Vista Chamber of Commerce at (760) 726-1122.
Feb. 16
CELEBRATION: The Asian Business Association of San Diego holds its 16th annual Lunar New Year Celebration featuring Lucky Lion Dancers, a casino night with prizes and Chinese cuisine. 5:30 to 8:30 p.m., dinner from 6:15 to 7:15 p.m., no-host bar, Fat City Steakhouse/China Camp Restaurant, 2137 Pacific Coast Highway, San Diego. Cost: before Feb. 16, $30 to ABA members, $35 for nonmembers; at the door, $40 members and nonmembers. Register online at abasd.org. For more information, call (858) 277-2822.
Feb. 24
DIGITAL FORUM: A forum on social media marketing will feature social media strategist and coach Jason Baer, who will lead a panel discussion on the topic. Sponsored by LEAD San Diego and Bailey Gardiner. 7:30 a.m., continential breakfast and networking; 8 a.m., presentation by Baer; 8:45 a.m., panel discussion. USD's Joan B. Kroc Theatre, San Diego. $20 general admission, $15 for LEAD San Diego members. For more information, call (619) 280-5323.
Feb. 27
WORKSHOP: The San Diego chapter of the American Society of Interior Designers sponsors a "Day with Designers," a public workshop to provide information on practical interior design basics and how to select an interior designer, among other tips. 9 a.m. to 2 p.m. at the Art Institute, 7650 Mission Valley Road, San Diego. Advanced tickets available for $35 by visiting ASIDSanDiego.org. Tickets at the door are $45. For more information, call (858) 646-9896.
The Daily Business Report is produced by REP Publishing Inc., publisher of San Diego Metropolitan magazine and the North Park News. (619) 906-4104.