Daily Business Report — January 13, 2010
SAIC to Train and Care for Dolphins and Sea Lions
Science Applications International Corp. has been awarded a contract by the Space and Naval Warfare Systems Center Pacific to provide training and care for dolphins and sea lions that are part of the Navy Marine Mammal Systems based at submarine bases in Point Loma and Kings Bay, Ga. The contract has a $49 million value if all options are exercised.
The Marine Mammal Systems use dolphins and sea lions to find and mark the location of underwater objects. Dolphins use their technologically-unmatched sonar and sea lions use their sensitive underwater directional hearing and low-light vision to detect objects in the water and on the sea floor. The animals are trained to provide security by patrolling areas, and to identify and mark objects for retrieval, including those presenting a danger to personnel.
Under the contract, SAIC will provide care and training of the mammals, and will also provide personnel, and develop training and curriculum as required in support of the program. The daily management of the program is conducted by SSC Pacific's Biosciences Division.
"SAIC has supported the Navy's Marine Mammal Program since 1986, providing talented and committed staff who deliver the critical training needed to fulfill the MMS's critical mission needs," said Tom Baybrook, SAIC senior vice president and business unit manager.
Lakeside's Rocky Home Plaza Center Sold
The Rocky Home Plaza Shopping Center at 9530-9562 Winter Gardens Blvd. in Lakeside has been sold for $7.34 million. The buyer is Rocky Home Plaza Inc. The 40,812-square-foot retail center is 98 percent leased. Rocky Home Plaza was built in 1984 on 3.45 acres and is anchored by Rite Aid, Kragen Auto Parts and Chase Bank. Other tenants include Subway, The UPS Store, H&R Block, Rosarito's and Fantastic Sam's. Paul Lafrenz, Reg Kobzi, Joel Wilson and Peter Orth of CB Richard Ellis represented both the buyer and the seller. The buyer assumed an existing securitized loan that was on the property. Lauri Greenblatt Hines of Promus Commercial Management was the property manager and assisted CB Richard Ellis in completing the sale. This is the second sale of Rocky Home Plaza in the last five years where CB Richard Ellis represented the owner.
Outsource Signs $2 Million Lease for New HQ
Outsource Manufacturing Inc., a contract manufacturing company, has signed a five-year, $2,053,182 lease for 59,860 square feet of industrial space in Carlsbad Research Center at 1600 Faraday Ave. in Carlsbad. Outsource will relocate to the center in February from its current location at 2839 Loker Ave. East in Carlsbad, where it holds 25,000 square feet of industrial space. "Our expansion into this new building is another sign of our commitment to the local San Diego market," said Ted Fogliani, president and CEO of Outsource.  "We have proven that we can compete on a global level by manufacturing product right here in San Diego, and now have one of the largest footprints of any contract manufacturing firm in San Diego. Our expanded capabilities and efficiencies will provide added benefits to our clientele."
Founded in 1997 by Ted and Christian Fogliani, Outsource Manufacturing is a turnkey manufacturer specializing in electronic products for commercial and industrial business. The company was named Inc. Magazine's 2008 No. 222-ranked overall "fastest-growing private companies in America," and second in its "top 100 fastest-growing manufacturing companies in America."
Outsource Manufacturing was represented by Eric A. Northbrook and Sean Williams of Cushman & Wakefield. The lessor, CRC Project One LP, was represented by David Onosko, Adam Molnar and Ron King of Coldwell Banker Commercial.
Armoire Renews Lease in Coronado
Francis and Susan Warmbrodt, dba The Armoire, a women's boutique, has signed a 36-month, $98,000 lease renewal for 850 square feet of retail space at 976 Orange Ave. in Coronado. In the transaction, The Armoire and Westcore Properties, the lessor, both represented themselves. The retail project, a one-building, 4,343-square-foot retail center, was built in 1977. The project is 100 percent leased and includes Panera Bread. The Armoire has been located in the building since 1979.
Taxpayers Group Sets Luncheon With City Attorney
The San Diego County Taxpayers Association sponsors a luncheon with San Diego City Attorney Jan Goldsmith on Jan. 20. Registration is from 11 a.m. to noon. Lunch and program are from noon to 1:15 p.m. in the California Ballroom of the Town and Country Resort, 500 Hotel Circle, Mission Valley. The cost is $35 for members, $45 for nonmembers. Register online at sdcta.org/Events/Event.asp or RSVP with Amy Harris at (619) 234-6423.
Otay Mesa Landfill Measure Topic of Public Meeting
The proposed rezoning of 450 acres of land in Otay Mesa for a landfill will be the subject of a public meeting Thursday (Jan. 14) sponsored by the South County Economic Development Council and the Otay Mesa Chamber of Commerce. It will be held from 2 to 3:30 p.m. at the South Bay Fish & Grill, 570 Marina Parkway in Chula Vista. Appearing at the meeting will be county Supervisor Greg Cox, David Wick, landfill developer and author of a June 8 ballot initiative proposing the landfill, and Cindy Gompper-Graves, CEO of the South South EDC.
UCSD Alumnus a Finalist for National Teacher of Year
Kelly Kovacic, social studies department chair at UCSD's Preuss School and a UCSD alumna, has been named one of four finalists for the National Teacher of the Year competition. Kovavic's selection was announced Tuesday by the Council of Chief State School Officers (CCSSO). The National Teacher of the Year Program is a project of the CCSSO and is sponsored by the ING Foundation. Kovacic served as a volunteer at The Preuss School while she was attending classes as an undergraduate at UCSD. She graduated from UCSD in 2000, and earned a master's degree in education from Stanford University, where she also received a California Professional Clear Credential. She has taught at The Preuss School for eight years. Last fall, State Superintendent of Education Jack O'Connell chose Kovacic from among five individuals selected as 2010 state Teachers of the Year to represent California in the national competition. Recognition by President Barack Obama of the national honoree is tentatively scheduled to take place during the week of April 26.
Roger Roberts Chairs S.D. East County Chamber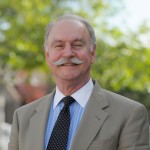 Roger W. Roberts of the East County office of Prudential California Realty has assumed the chairmanship of the San Diego East County Chamber of Commerce. Roberts, who has been affiliated with Prudential California Realty since 1996, also has served as president of the board of St. Madeleine Sophie's Center, and volunteers at the San Diego Association of Realtors.
UCSD Among 'Best Value' Public College
UCSD is ranked among the nation's top 50 "Best Value" public colleges for 2010 by The Princeton Review, a widely known education service company. The rankings are based on surveys of administrators and students at more than 650 public and private colleges and universities. UCSD also was recently ranked the "best value" university in California, according to the list of 100 best values in public colleges and universities by Kiplinger's Personal Finance magazine.
UCSD Hosts Big Video Game Tourney
One of the largest video game tournaments in Southern California will take place Jan. 16-17 at UCSD. The sixth annual Winter Game Fest will feature several new video games such as "Super Smash Bros. Melee," "Madden 2010," "Call of Duty 4" and more. More than 48 consoles, 72 TVs and 13 projectors running beginner-friendly Wii games and professional video game tournaments will be featured in the Price Center Ballrooms from 10 a.m. to 9 p.m. on Saturday and Sunday. The two-day tournament, which is open to the public, is expected to attract more than 2,000 video game enthusiasts and features one of the largest Super Smash Bros. Brawl and Super Smash Bros. Melee tournaments in the West Coast. The Winter Game Fest is organized by students at UCSD's Sixth College.
Scribe Names Director of Social Media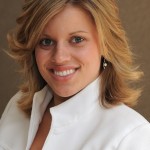 Scribe Communications has promoted April Harter to be director of social media for the boutique public relations firm. Harter joined the agency in 2007. Currently, Harter is showcasing the efforts of a nonprofit organization in Southeast San Diego by renovating its Website and increasing its social media presence. Harter has consulted other clients on best-social-media practices as well. She earned a bachelor's degree in communication from UCSD and obtained a professional certificate in sustainable business practices from UCSD Extension. Harter was named 2010 board liaison for the New Pros Committee, a division of the Public Relations Society of America, San Diego chapter. She is also a member of the San Diego Press Club and the San Diego Delta Gamma alumni chapter. Jan Percival is president of Scribe.
Business Datebook
Jan. 13
BREAKFAST PANEL: The 2010 San Diego Retail Market Forecast sponsored by the International Council of Shopping Centers. Local retail experts discuss what to expect in 2010 and how to survive. Moderator: Mike Clark, ICSC, San Diego program committee chair. Marriott Del Mar, 11966 El Camino Real, San Diego. 7:30 a.m. registration, program at 8 a.m. Members $45 to $60; nonmembers $60 to $75. Registration information at (646) 728-3800.
Jan. 14
REAL ESTATE PANEL: Residential real estate leaders will gather for an annual forecasting event at 5 p.m. at the Del Mar Hilton, 15575 Jimmy Durante Blvd., Del Mar. The program, "Positive Again in 2010," is presented by the Sales & Marketing Council of the San Diego Building Industry Association. Moderated by Pete Reeb of Reeb Development Consulting. Cost is $65 for BIA members and $85 for nonmembers. Dinner, 6 p.m., program, 7 p.m. For more information or to register, visit http://www.biasandiego.org/eventsupcoming.php?key=91 or call (858) 450-1221, Ext. 101.
WORKSHOP: CONNECT workshop on "Establishing an Effective Bioscience IP Portfolio," held in partnership with Pillsbury Winthrop Pittman Shaw LLP. The workshop will cover basic elements of developing a commercially meaningful intellectual property portfolio for a bioscience company. 8 a.m. to 1:30 p.m., offices of Pillsbury Winthrop Shaw Pittman, 12255 El Camino Real, Suite 300, San Diego. Light breakfast will be provided; optional lunch. $45. For more information, call (858) 964-1312.
PRESENTATION: Jeff Morgan, president and CEO of the National Investor Relations Institute (NIRI), speaks to the San Diego NIRI chapter at Leap Wireless, 5887 Copley Dr., San Diego. Networking reception at 5 p.m. presentation, 5:30 to 7 p.m. Morgan will speak on the NIRI and the state of the industry. Admission is $45 for members and $60 for nonmembers if registration is received before 5 p.m. on Jan. 11. The cost for late or on-site registrations is $55 for members and $70 for nonmembers. Register by e-mail at: rsvp@nirisandiego.org.
Jan. 19
BREAKFAST TALK: Jeff Moorad, vice chairman and CEO of the San Diego Padres, will give a talk on the recent Padres franchise deal at the Jan. 19 meeting of the San Diego chapter of the Association for Corporate Growth. It will be from 7 to 9 a.m. at the Doubletree Hotel Hazard Center, 7450 Hazard Center Drive, San Diego. ACG San Diego members are free; others are $50. To reserve, visit acteva.com/go/acgsd. For more information, call (619) 741-7247.
FORUM: San Diego Mayor Jerry Sanders will discuss past, present and future city government reforms that will shape the region in NAOP San Diego's fourth annual Breakfast with the Mayor program. Marriott San Diego/Del Mar, 11966 El Camino Real, San Diego. Registration at 7:30 a.m., program runs from 8 to 9:15 a.m. $40 for members, $60 for nonmembers. Attendees may pay online at naiopsd.org. NAOP San Diego is a chapter of the Real Estate Development Association.
SEMINAR: The San Diego Direct Marketing Association presents the "2010 Marketing Trends" seminar featuring five speakers talking on marketing trends. Designed for marketing executives, PR directors, sales managers, marketing service providers. 8 a.m. to 1 p.m., Alliant University, 10455 Pomerado Road, San Diego. $79 for members, $99 for nonmembers and $59 for students.
Jan. 20
WORKSHOP: "Unlocking the Secrets: the Power of Strategic Alliances" sponsored by the San Diego Regional Chamber of Commerce. A 90-minute training course to be successful in the chamber's complementary referral program, the Business Alliance. Chamber HQ, 402 West Broadway, Suite 1000, San Diego. No charge. Reservations required. To reserve, e-mail Erin Chapman at echapman@sdchamber.org or call (619) 544-1382.
CONFERENCE: San Diego Society for Human Resource Management's annual Law Day Conference focuses on employment law, compliance and legislative issues facing today's workplace. 7:30 a.m. to 3:30 p.m., Hilton La Jolla Torrey Pines, 10950 North Torrey Pines Road, La Jolla. $129 for members, $189 for nonmembers. To reserve and for more information, visit sdshrm.org or acteva.com/go/sdshrm.
FORUM: "TelCentris: Generating Revenue from a Market Used to 'Free,'" 5 to 8 p.m. Salk Institute, 10010 North Torrey Pines Rd., La Jolla. Sponsored by MIT Enterprise Forum San Diego. For more information, visit sdmitforum.org.
LUNCHEON: San Diego County Taxpayers Association sponsors a luncheon with San Diego City Attorney Jan Goldsmith. Registration 11 a.m. to noon, lunch and program noon to 1:15 p.m., California Ballroom, Town and Country Resort, 500 Hotel Circle, Mission Valley. $35 for members, $45 for nonmembers. Register online at sdcta.org/Events/Event.asp or RSVP with Amy Harris at (619) 234-6423.
Jan. 21
LUNCHEON: Lawyers Club of San Diego monthly luncheon, noon to 1:15 p.m., Bristol Hotel, 1055 First Ave., Downtown San Diego. Doors open at 11:45 a.m. Members $25. Nonmembers $30. Make reservations to rsvp@lawyersclubsandiego.com.
LUNCHEON: Annual installation luncheon of the Downtown San Diego Partnership. 11:30 a.m. check-in, program at noon, Hard Rock Hotel, Downtown San Diego. For information, call Sheri Snead, (619) 234-0201 or e-mail her at ssnead@downtownsandiego.org.
WORKSHOP: Presentation workshop sponsored by BIOCOM, 8:30 a.m. to 5 p.m., at BIOCOM, 4510 Executive Drive Plaza 7, San Diego. Provides opportunity for practice, feedback, videotaping and one-on-one coaching for each participant. Each participant will present three times, be videotaped and receive group and one-on-one feedback. For information, call Kristie Grover, (858) 455-0300.
PANEL TALK: Citizens Coordinate for Century 3 hosts a breakfast dialogue, "Are the Tides Turning on Equity and Environmental Justice in San Diego Planning?" Harborside Room, Holiday Inn Embarcadero, 1355 North Harbor Drive, Downtown San Diego. Registration 7:30 a.m. Program runs from 8 to 9:15 a.m. Cost for the continental breakfast and program is $20 for members and $25 for nonmembers. Cost at the door is $35 for all. Student admission is $10. For reservations, call (619) 232-7196.
Jan. 26
WORKSHOP: "Unlocking the Secrets: The Art of Giving a Presentation," a training course sponsored by the San Diego Regional Chamber of Commerce. 8 to 9:30 a.m., San Diego Regional Chamber of Commerce, 402 West Broadway, Suite 1000, San Diego. Learn how to show off what you do and share what makes your business, product or service unique. For more information, call (619) 544-1382.
Jan. 27
WORKSHOP: The San Diego chapter of the International Association of Business Communicators holds a special workshop/learning session on "The New Rules of Engagement: How Communicators Shape Leaders' Thoughts and Actions." Speaker is Mark Schumann, principal of Towers Perrin and 2008-09 chair of the IABC. 11:30 a.m. to 1 p.m., learning session and lunch; 1 to 2 p.m., roundtable workshop. Doubletree Hotel San Diego/Mission Valley, 7450 Hazard Center Drive, San Diego. Register by Jan. 21 and its $40 for members, $50 for nonmembers. Register afterwards, its $50 and $60, respectively.
Jan. 29
CONFERENCE: The Burnham-Moores Center for Real Estate's 14th annual Real Estate Conference will feature real estate icon Sam Zell. Panels will discuss "The Shape of Things to Come: Capital Markets" and "The Shape of Things to Come: REITS, Retail, Development and Loan Workouts." 7:30 a.m. to noon, Hilton San Diego Bayfront. To register, visit sandiego.edu/bmcevent. For more information, call Diane Gustafson at (619) 260-2379.
Feb. 3
ANNUAL DINNER: The 139th annual dinner of the San Diego Regional Chamber of Commerce, 5-8 p.m., Town and Country Resort & Convention Center, 500 Hotel Circle North, Grand Exhibit Hall. $150 individual registration. Highlights include induction of the 2010 chairman of the board, Tom Wornham of Wells Fargo, and the board of directors, and presentations of the Spirit of San Diego, Courageous Leadership and Regional Unity awards. For more information, call Katie at (619) 544-1370.
Feb. 16
CELEBRATION: The Asian Business Association of San Diego holds its 16th annual Lunar New Year Celebration featuring Lucky Lion Dancers, a casino night with prizes and Chinese cuisine. 5:30 to 8:30 p.m., dinner from 6:15 to 7:15 p.m., no-host bar, Fat City Steakhouse/China Camp Restaurant, 2137 Pacific Coast Highway, San Diego. Cost: before Feb. 16, $30 to ABA members, $35 for nonmembers; at the door, $40 members and nonmembers. Register online at abasd.org. For more information, call (858) 277-2822.
Feb. 27
WORKSHOP: The San Diego chapter of the American Society of Interior Designers sponsors a "Day with Designers," a public workshop to provide information on practical interior design basics and how to select an interior designer, among other tips. 9 a.m. to 2 p.m. at the Art Institute, 7650 Mission Valley Road, San Diego. Advanced tickets available for $35 by visiting ASIDSanDiego.org. Tickets at the door are $45. For more information, call (858) 646-9896.
The Daily Business Report is produced by REP Publishing Inc., publisher of San Diego Metropolitan magazine and the North Park News. (619) 906-4104.