Daily Business Report — January 19, 2010
Brookfield Homes' Lora Heramb Receives Industry Honor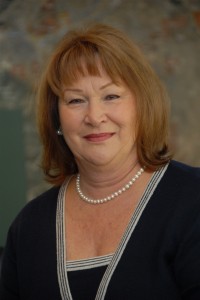 Lora Heramb's professional real estate career spans more than 40 years and she has devoted a significant amount of her time promoting charitable causes. For these and other reasons, Heramb, vice president of sales and marketing for Brookfield Homes, will be inducted Jan. 30 into the San Diego Building Industry Hall of Fame. "Lora is a trusted, respected, valued member of the Brookfield Homes team and an asset to the industry in general," said President Steve Doyle. "Her creative vision can be seen in Brookfield Homes neighborhoods throughout San Diego and Riverside counties." The BIA's installation celebration, "A Rising Tide," will be held from 6 p.m. to midnight Jan. 30 at the On Broadway Event Center, 615 Broadway, in San Diego. Tickets are $225 each. The creative black tie event includes dinner and dancing. For information, call (858) 450-1221.
After retiring from Brookfield Homes in 2001 and working as an independent real estate consultant, Heramb returned to the Del Mar-based company in 2007 to her original senior level position. Since then, she has focused on reducing inventory from the company's existing neighborhoods as well as on planning and product development for Brookfield's new master-planned community in Carlsbad, The Foothills.
Heramb first entered the field in 1969 after obtaining a real estate degree from San Diego State University. In addition to her tenure at Brookfield Homes, Heramb also has worked for Leadership Housing Systems Inc., Christopher Homes, Donald L. Bren Co. and California Pacific Homes.
Heramb has received numerous industry and community awards. In 2008 she received the Lee Hubbard Award, the San Diego BIA's highest honor for charitable and community service, for her contribution's to BIA Cares and such other industry-led charitable projects as the Playhouse Fantasy and Tour d'Elegance.
1st Pacific Bank to Consolidate Offices
1st Pacific Bank will consolidate its Tri Cities branch in Oceanside into its Solana Beach branch on April 15. It said it had been operating the Oceanside branch at 3500 College Blvd. on an extended lease and had been searching for a smaller, more convenient site for several months but could not find a space to meet its requirements. The consolidation should be seamless to accountholders, and no action is required of them during the process unless they have a safe deposit box, the bank said. Customer account numbers will remain the same. Customers may call Tony DiVita at (858) 509-2700 if they have questions about the consolidation.
YWCA's Major Fundraiser Features Author
"In the Company of Women," the largest fundraiser for the YWCA of San Diego County, will be held March 11 with keynote speaker Leslie Morgan Steiner, author of "Crazy Love," a memoir about domestic violence, and "Mommy Wars," an anthology exploring the polarization between stay-at-home and career moms. Registration is at 11:15 a.m. at the Sheraton San Diego Hotel and Marina, 1380 Harbor Island Drive, followed by lunch and Steiner's talk from noon to 1:30 p.m. Tickets are $120 per person. All of the contributions (100 percent) support the YWCA's programs and services for San Diego's women and children who are survivors of domestic violence and homelessness, including Becky's House. For ticket information, contact CarolAnn Chatel at (619) 239-0355, Ext. 218. For more, visit ywcasandiego.org.
Company Offers a New Way to Shop and Save
Coupon clippers here can trade their scissors for mouse clicks, under a new program launched by Get 1 Free Magazine, a privately owned company in San Diego. It's called thedailysave.com. Each day, thedailysave.com will e-mail a deeply discounted, one-day only offer from a restaurant, entertainment and service company to thedailysave.com members. The first week of savings offered by thedailysave.com will feature a Casa de Reyes gift certificate valued at $50 for $20, a Miramar Speed Circuit gift certificate valued at $75 for $25 and a Kayou Clinic beauty gift certificate valued at $100 for $20. "Thedailysave.com offers aggressive deals in order to deliver the biggest saving to the consumer," said Ryan Green, CEO of Get 1 Free.  "This is a San Diego company helping San Diegans." To celebrate the launch, 10  of thedailysave.com's proceeds made throughout the month of January will be donated to the local chapter of the Make a Wish Foundation.
The short-term goal of thedailysave.com is to give as many San Diego consumers the biggest savings, adds Green.  As more consumers purchase an offered deal, the deal is discounted further, allowing the business offering the deal to get a higher volume of customers. Membership to thedailysave.com is free and requires an e-mail address collected on thedailysave.com. Thedailysave.com intends to expand to other markets eventually.
Federal Contract Awards
BAE Systems National Security Solutions in San Diego won a $14,766 federal contract from the U.S. Air Force Materiel Command, Hill Air Force Base, Utah, for electrical and electronic equipment components.
Taco Bell Founder Dies
Glen W. Bell Jr., founder of the Taco Bell restaurant chain and co-founder of Der Wienerschnitzel, passed away Sunday night in his home in Rancho Santa Fe. He was 86.Bell was born Sept. 3, 1923, in Lynwood, Calif. He is survived by his wife of 54 years, Martha ("Marty"); three sisters, Delores, Dorothy and Maureen; daughter, Kathleen; two sons, Gary and Rex; and four grandchildren, Brandon, Jordan, Valerie and Christopher. Private funeral services are being planned for family members.
One of the founding fathers of fast food and pioneer of the Mexican Quick Service Restaurant, Mr. Bell is best known for founding Taco Bell, the world's leading and most successful Mexican QSR chain. Today Taco Bell serves more than 36.8 million consumers each week in more than 5,600 restaurants in the U.S. More than 2 billion tacos and 1 billion burritos are served throughout the United States each year.
"The entire Taco Bell family of franchisees and employees are deeply saddened by the loss of the founder of Taco Bell," said Greg Creed, president and chief concept officer. "His innovative business acumen started out of humble beginnings and created one of the nation's largest restaurant chains in Taco Bell. Mr. Bell introduced an entire nation to the taco and Mexican cuisine."
Bell's first venture in the restaurant business was in 1948, when he opened Bell's Drive-In, in San Bernardino. Mr. Bell founded his restaurant after he and his San Bernardino High School classmate Neal Baker, who also started his own restaurant, Baker's, had closely studied the success of the McDonald's brothers and their namesake burger establishments first founded in San Bernardino.The car culture was booming in 1948 and Mr. Bell was on the cusp of developing restaurants that offered revolutionary changes to its customers. These restaurants had drive-ins, streamlined menus and quick service, which met a growing need of customers to eat on the go.
Bell's Drive-In first served a menu with hamburgers and hot dogs to its customers. However, Mr. Bell soon decided to differentiate his menu by adding Mexican fare. He quickly realized the need to develop a convenient way to serve items such as tacos in a take-out environment. He also began experimenting with a drive-thru concept. Once he perfected his taco shell recipe, taco sauces and the convenient drive-thru concept, he was ready to introduce the tastes and textures of Mexican food to mainstream America.
Between 1954 and 1955, Mr. Bell and a fellow business partner built three drive-thru taco stands in Southern California called Taco Tias. Since his partner was not in favor of expanding the Taco Tias into Los Angeles, Mr. Bell sold his interest in the taco stands. In 1958, he and a new group of business partners opened El Tacos in the Long Beach area. While El Tacos expanded throughout California and was extremely profitable, Mr. Bell sold his share of the business to his partners because he was ready to start his own venture.
In 1961, not content with just perfecting the quick-service Mexican food concept, Mr. Bell, together with his employee John Galardi, started Der Wienerschnitzel. Later, John went on to build Der Wienerschnitzel into a chain of his own. Another employee, Ed Hackbarth, also left to open his own drive-in, a chain that would become Del Taco.
Taco Bell became a reality in 1962 when Mr. Bell opened his first restaurant in Downey. He followed with eight small Taco Bell units in the Long Beach, Paramount and Los Angeles areas. From there, he expanded his restaurant chain and sold the first Taco Bell franchise in 1964. In 1978, Mr. Bell sold his 868 Taco Bell restaurants to PepsiCo. Taco Bell is now owned by Yum! Brands Inc., the world's largest restaurant company.
Business Datebook
Jan. 20
WORKSHOP: "Unlocking the Secrets: the Power of Strategic Alliances" sponsored by the San Diego Regional Chamber of Commerce. A 90-minute training course to be successful in the chamber's complementary referral program, the Business Alliance. Chamber HQ, 402 West Broadway, Suite 1000, San Diego. No charge. Reservations required. To reserve, e-mail Erin Chapman at echapman@sdchamber.org or call (619) 544-1382.
CONFERENCE: San Diego Society for Human Resource Management's annual Law Day Conference focuses on employment law, compliance and legislative issues facing today's workplace. 7:30 a.m. to 3:30 p.m., Hilton La Jolla Torrey Pines, 10950 North Torrey Pines Road, La Jolla. $129 for members, $189 for nonmembers. To reserve and for more information, visit sdshrm.org or acteva.com/go/sdshrm.
FORUM: "TelCentris: Generating Revenue from a Market Used to 'Free,'" 5 to 8 p.m. Salk Institute, 10010 North Torrey Pines Rd., La Jolla. Sponsored by MIT Enterprise Forum San Diego. For more information, visit sdmitforum.org.
LUNCHEON: San Diego County Taxpayers Association sponsors a luncheon with San Diego City Attorney Jan Goldsmith. Registration 11 a.m. to noon, lunch and program noon to 1:15 p.m., California Ballroom, Town and Country Resort, 500 Hotel Circle, Mission Valley. $35 for members, $45 for nonmembers. Register online at sdcta.org/Events/Event.asp or RSVP with Amy Harris at (619) 234-6423.
Jan. 21
LUNCHEON: Lawyers Club of San Diego monthly luncheon, noon to 1:15 p.m., Bristol Hotel, 1055 First Ave., Downtown San Diego. Doors open at 11:45 a.m. Members $25. Nonmembers $30. Make reservations to rsvp@lawyersclubsandiego.com.
LUNCHEON: Annual installation luncheon of the Downtown San Diego Partnership. 11:30 a.m. check-in, program at noon, Hard Rock Hotel, Downtown San Diego. For information, call Sheri Snead, (619) 234-0201 or e-mail her at ssnead@downtownsandiego.org.
WORKSHOP: Presentation workshop sponsored by BIOCOM, 8:30 a.m. to 5 p.m., at BIOCOM, 4510 Executive Drive Plaza 7, San Diego. Provides opportunity for practice, feedback, videotaping and one-on-one coaching for each participant. Each participant will present three times, be videotaped and receive group and one-on-one feedback. For information, call Kristie Grover, (858) 455-0300.
PANEL TALK: Citizens Coordinate for Century 3 hosts a breakfast dialogue, "Are the Tides Turning on Equity and Environmental Justice in San Diego Planning?" Harborside Room, Holiday Inn Embarcadero, 1355 North Harbor Drive, Downtown San Diego. Registration 7:30 a.m. Program runs from 8 to 9:15 a.m. Cost for the continental breakfast and program is $20 for members and $25 for nonmembers. Cost at the door is $35 for all. Student admission is $10. For reservations, call (619) 232-7196.
Jan. 26
WORKSHOP: "Unlocking the Secrets: The Art of Giving a Presentation," a training course sponsored by the San Diego Regional Chamber of Commerce. 8 to 9:30 a.m., San Diego Regional Chamber of Commerce, 402 West Broadway, Suite 1000, San Diego. Learn how to show off what you do and share what makes your business, product or service unique. For more information, call (619) 544-1382.
Jan. 27
WORKSHOP: The San Diego chapter of the International Association of Business Communicators holds a special workshop/learning session on "The New Rules of Engagement: How Communicators Shape Leaders' Thoughts and Actions." Speaker is Mark Schumann, principal of Towers Perrin and 2008-09 chair of the IABC. 11:30 a.m. to 1 p.m., learning session and lunch; 1 to 2 p.m., roundtable workshop. Doubletree Hotel San Diego/Mission Valley, 7450 Hazard Center Drive, San Diego. Register by Jan. 21 and its $40 for members, $50 for nonmembers. Register afterwards, its $50 and $60, respectively.
Jan. 29
CONFERENCE: The Burnham-Moores Center for Real Estate's 14th annual Real Estate Conference will feature real estate icon Sam Zell. Panels will discuss "The Shape of Things to Come: Capital Markets" and "The Shape of Things to Come: REITS, Retail, Development and Loan Workouts." 7:30 a.m. to noon, Hilton San Diego Bayfront. To register, visit sandiego.edu/bmcevent. For more information, call Diane Gustafson at (619) 260-2379.
Feb. 3
ANNUAL DINNER: The 139th annual dinner of the San Diego Regional Chamber of Commerce, 5-8 p.m., Town and Country Resort & Convention Center, 500 Hotel Circle North, Grand Exhibit Hall. $150 individual registration. Highlights include induction of the 2010 chairman of the board, Tom Wornham of Wells Fargo, and the board of directors, and presentations of the Spirit of San Diego, Courageous Leadership and Regional Unity awards. For more information, call Katie at (619) 544-1370.
Feb. 4
FORUM: San Diego Mayor Jerry Sanders will discuss past, present and future city government reforms that will shape the region in NAIOP San Diego's fourth annual Breakfast with the Mayor program. (Rescheduled from Jan. 19). Marriott San Diego/Del Mar, 11966 El Camino Real, San Diego. Registration at 7:30 a.m., program runs from 8 to 9:15 a.m. $40 for members, $60 for nonmembers. Attendees may pay online at naiopsd.org. NAOP San Diego is a chapter of the Real Estate Development Association. For more information, call Karen Burgess at (858) 509-4110.
Feb. 5
MEET THE LEADERS: Vista Chamber of Commerce host reception and dinner featuring talks by Congressman Darrell Issa, Assemblyman Martin Garrick and county Supervisor Bill Horn. 6:30 to 9:15 p.m., Shadowridge Country Club, 1980 Gateway Drive, Vista. Tickets are $125 per person. Contact the Vista Chamber of Commerce at (760) 726-1122.
Feb. 16
CELEBRATION: The Asian Business Association of San Diego holds its 16th annual Lunar New Year Celebration featuring Lucky Lion Dancers, a casino night with prizes and Chinese cuisine. 5:30 to 8:30 p.m., dinner from 6:15 to 7:15 p.m., no-host bar, Fat City Steakhouse/China Camp Restaurant, 2137 Pacific Coast Highway, San Diego. Cost: before Feb. 16, $30 to ABA members, $35 for nonmembers; at the door, $40 members and nonmembers. Register online at abasd.org. For more information, call (858) 277-2822.
Feb. 24
DIGITAL FORUM: A forum on social media marketing will feature social media strategist and coach Jason Baer, who will lead a panel discussion on the topic. Sponsored by LEAD San Diego and Bailey Gardiner. 7:30 a.m., continential breakfast and networking; 8 a.m., presentation by Baer; 8:45 a.m., panel discussion. USD's Joan B. Kroc Theatre, San Diego. $20 general admission, $15 for LEAD San Diego members. For more information, call (619) 280-5323.
Feb. 27
WORKSHOP: The San Diego chapter of the American Society of Interior Designers sponsors a "Day with Designers," a public workshop to provide information on practical interior design basics and how to select an interior designer, among other tips. 9 a.m. to 2 p.m. at the Art Institute, 7650 Mission Valley Road, San Diego. Advanced tickets available for $35 by visiting ASIDSanDiego.org. Tickets at the door are $45. For more information, call (858) 646-9896.
The Daily Business Report is produced by REP Publishing Inc., publisher of San Diego Metropolitan magazine and the North Park News. (619) 906-4104.