Daily Business Report — Feb. 10, 2010
Trash-Talking Business Leaders Coming to San Diego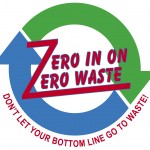 Top business and environmental leaders will present zero waste strategies that increase profitability for companies, benefit the environment and increase public health during the Feb. 24 San Diego Zero Waste Business Conference. It wil be held from 9 a.m. to 5 p.m. at Marina Village Conference Center in Mission Bay. The conference is presented by Zero Waste San Diego and Earth Resource Foundation. It will feature business experts in several fields discussing the best practices in how to reduce cost of waste management, increase savings in energy consumption, lower distribution costs and how to prepare for compliance with county and upcoming state commercial source separation requirements.
Sessions will be include zero waste strategies presented by:
• Margo Reid-Brown of the California Department of Resources, Recycling and Recovery (CalRecycle).
• Ryan McMullan of Toyota Motor Sales.
• Sue Beets of Hewlett-Packard.
• Jo Licata of the  Hilton, San Francisco Hotel Non-profit Collaborative.
• Leslie Lukacs from the California Resource Recovery Association – Green Initiatives for Venues and Events Council.
• Renee Robertson of the city of San Diego.
• Nancy Strauss of the Del Mar Fairgrounds.
• Laura Anthony, representing Zero Waste San Diego and San Diego Earth Day Fair.
The sponsors said the Del Mar Fairgrounds, Hewlett-Packard and Toyota are among the companies and entities that divert at least 90 percent of waste from landfills, incineration and the environment.
"Increasingly, companies are scrutinizing their operations for opportunities to protect profits and realizing that their waste represents valuable resources," said Stephanie Barger, executive director of Earth Resource Foundation. "This conference is designed to provide businesses with the strategies they need to minimize loss by reviewing their waste stream and fine-tuning their processes to become more efficient."
Businesses in attendance will benefit from participating in conversations with companies that have successfully become at least 90 percent zero waste, said Richard Anthony, a board member of Zero Waste San Diego.
Additional highlights of the conference include an address by Capt. Charles Moore, founder of Algalita Marine Research Foundation and discoverer of the Pacific Garbage Patch, as well as networking opportunities, exhibits, awards luncheon and post-conference cocktail hour. Conference registration is $225 ($275 after Feb. 10) and $75 ($100 after Feb. 10) for full-time students and small to medium sized nonprofits.  For registration information, call the Earth Resource Foundation office at (949) 645-5163.
Building Services Firm Ordered to Pay $100,000 to the State
Tidy Building Services Inc. of New Orleans has agreed to pay the state $100,000 on behalf of employees who worked in janitorial services in San Diego County and the Los Angeles Area. The fine was the result of a settlement reached with the state Labor Commissioner's Office over charges that Tidy Building Services did not provide adequate funds to a subcontractor, resulting in employees being deprived of contributions to Social Security, disability and unemployment insurance. Labor Commissioner Angela Bradstreet filed the complaint in San Diego County Superior Court in March 2008. It was the state's first lawsuit to enforce Labor Code section 2810, which makes it illegal to subcontract janitorial and other services without providing sufficient funding to allow the subcontractor to comply with all laws or regulations. Employees who are affected by the unlawful practice are entitled to recover damages. More than 200 employees will receive between $100 and $2,000 each in compensation as part of the settlement, according to Bradstreet. The settlement provides that payment will be made by the end of this month.
Labor Code section 2810 became law in 2004 to address the particular problems faced by low wage workers in the janitorial, construction, security guard, farm labor and garment industries where the violation of wage and hour laws is more prevalent because of the widespread utilization of immigrant workers.
Staff Members Added to CONNECT
CONNECT has hired three new staff members, including Garrett Hale, assistant to Bill Walton, the new executive chairman of the organization's Sports & Entertainment Innovators (SEI) trade group. The other new members are Madelaine Holden and Ashley Strange.
Hale will work with Walton to build and spin-out SEI into a new independent trade organization supporting the growth of the San Diego sports industry and professionals sports teams.  Prior to CONNECT, Hale was catering and sales manager for Woodfin Suite Hotel San Diego. He attended SMU in Dallas, Texas and graduated with a bachelor's degree in public policy and business economics.
Holden is program assistant and will be providing event logistics support for the 330 events CONNECT holds each year, along with membership support for the San Diego MIT Enterprise Forum, which is managed by CONNECT. Holden graduated from the University of Washington with a bachelor's degree in communications. She previously worked with Wellspring Family Services in Seattle.
Strange is program administrator and editor of CONNECT's e-newsletter. She is currently finishing a double major in political science and journalism through Excelsior College and will graduate in 2011. Prior to CONNECT she was with Comunicad in Arlington, Va.
Business Expo Scheduled for April 17
The University of Phoenix Kearney Mesa Learning Center will host a free Business Expo from 9 a.m. to noon on April 17 at 3890 Murphy Canyon Road. Attendees will learn how to increase productivity through effective practices in leadership, communication and diversity. Topics to be explored range from accounting to legal issues for small businesses as well as opportunities in the global market. Sign up for the expo by calling Kerrith Gray Miller at (858) 650-4612.
Sé San Diego Adds to its Executive Team
The Sè San Diego Hotel in Downtown San Diego has added three new employees to its executive team. Joe Velasquez has been named director of sales and marketing, Nicola Gabriele joins as general manager of Suite & Tender and Reg MacDonald has been added as director of nightlife and entertainment, a newly created positioned.
Velasquez, a 21-year veteran of the hotel and hospitality industry, will manage all sales and marketing initiatives for the property and will oversee group business reservations for the 20,000 square-feet of event space, including the Grand Ballroom and seven conference rooms. Most recently, Velasquez was director of sales and marketing at the Loews Coronado Bay Resort.
Gabriele will oversee the daily management of the gourmet restaurant and will manage and train the staff. Gabriele has over 10 years of experience in the restaurant industry, including positions as general manager at Donovan's Steak & Chop House and manager at the Palm Restaurant, both in San Diego.
MacDonald will oversee operations, promotions and management for Siren Pool Bar and UberLounge and the ground floor bar of the hotel. MacDonald has concepted, designed, owned and managed several Los Angeles nightlife venues, including Nacional, Tokio, an Asian fusion style restaurant and nightclub, and Tinto Tapas Espana.
Attorney Semerdjian Elected Vice Chair of ABA Section
Dick Semerdjian, partner in the Schwartz Semerdjian Haile Ballard & Cauley law firm, has been elected vice chair of the ABA Tort Trial and Insurance Practice Section of the American Bar Association. Semerdjian, who specializes in civil litigation and trial practice, will begin his one-year term at the close of the ABA annual meeting in August. The Tort Trial & Insurance Practice Section is a national source of expertise in tort, trial and insurance law and brings lawyers together to share information and speak out on issues of importance.  The section has more than 32,000 members. Semerdjian has been a member of the ABA since 1986 when he first began practicing law. In 1994, he was appointed by the State Bar of California to the ABA House of Delegates where he served for nine years.  On a local level, he has been on the board of governors for the San Diego County Bar Association and acted as chairman for the San Diego International Sports Council and Foundation (now the San Diego Sports Commission/Hall of Champions where he remains as a trustee) and chair of the UCSD Athletic Board.
Barona Donates $150,000 to Ronald McDonald House
The Barona Band of Mission Indians has made a $150,000 contribution to the Ronald McDonald House to help pay for the newly built house. Barona also will design and build a special outside courtyard for families who are staying at the house or using its Family Care Center during the day. Barona has named the courtyard "'Ewaa Ketuy," meaning "Place of Peace" in their language, "Iipay." A formal unveiling and naming ceremony for the "'Ewaa Ketuy" will be held at the Ronald McDonald House when it officially opens this spring. "Barona's investment in the new Ronald McDonald House will have a lasting impact on generations of families with seriously ill children," said  Bill Lennartz, president and CEO of Ronald McDonald House Charities of San Diego. "We are so grateful to Barona for their generous donation and look forward to our families finding special refuge in the new meditation area."
Southwestern Yacht Club's Charity Bay Race 2010
The 23rd annual Southwestern Yacht Club Charity Bay Race and Post Race BBQ & Award Ceremony will be held April 11 to benefit San Diego Hospice and The Institute for Palliative Medicine. Proceeds help ensure that every patient facing a life-threatening illness is provided with the highest quality of care regardless of their ability to pay. The race has sailing yachts competing in a pursuit start on a 10-mile course around San Diego Bay.  Racers can register online at regattanetwork.com by 5 p.m. on April 9. The $70 entry fee includes a t-shirt for the captain and one ticket to the BBQ and award ceremony following at Southwestern Yacht Club. Additional BBQ tickets are $10 pre-paid or $15 at the event. Event details are available at  southwesternyc.org. For more information, call Joe Restivo at (619) 405-0074.
Business Datebook
Feb. 10
PANEL: The San Diego Press Club presents a panel talk on "WriterPalooza: 50 Tips in 50 Minutesw to Boost Your Writing Business," aimed at professional and aspiring writers and editors. 6 p.m. at KGTV/10, 4600 Air Way, San Diego. Panelists: Dennis Morgigno, Channel 4 San Diego; Kimberly Edwards, formerly of KGTV/10; Lee Swanson, former broadcaster; and Jan Rieger, McLane Rieger Communications. Free for Press Club members, $10 for nonmembers. RSVP to: sdpressclub@cox.net.
SHOWCASE: CleanTECH San Diego and the US Renewables Group present the CleanTECH Showcase, which explores opportunities in the wind-power industry. Keynote presentation by Jim McDermott, managing partner, US Renewables. Registration 4 p.m., keynote 6 p.m., panel 6:40 p.m. La Jolla Marriott. $10 for students, $30 for CleanTECH members, $45 for others. RSVP at: http://ctsd.eventbrite.com.
Feb. 16
CELEBRATION: The Asian Business Association of San Diego holds its 16th annual Lunar New Year Celebration featuring Lucky Lion Dancers, a casino night with prizes and Chinese cuisine. 5:30 to 8:30 p.m., dinner from 6:15 to 7:15 p.m., no-host bar, Fat City Steakhouse/China Camp Restaurant, 2137 Pacific Coast Highway, San Diego. Cost: before Feb. 16, $30 to ABA members, $35 for nonmembers; at the door, $40 members and nonmembers. Register online at abasd.org. For more information, call (858) 277-2822.
Feb. 18
ROUNDTABLE: Hal Varian, chief economist at Google, will speak on "Predicting the Present with Google Trends" at the Economics Roundtable, 7:30 a.m., UCSD Faculty Club. Admission is $50 per person, includes continental breakfast and parking. For more information and registration, call (858) 822-0510.
Feb. 23
LUNCHEON: State Controller to Speak at Asian Business Association Luncheon State Controller John Chiang will be the guest speaker at the Asian Business Association's Rice Club Luncheon at the San Diego Hall of Champions in Balboa Park. Chiang will discuss the financial condition of the state and how it impacts small business. Registration is at 11:45 a.m. followed by networking and buffet from noon to 1 p.m. and the program from 1 to 1:30 p.m. The cost is $25 for ABA members, $30 for nonmembers and $35 at the door. To register online, visit abasd.org.
Feb. 24
DIGITAL FORUM: A forum on social media marketing will feature social media strategist and coach Jason Baer, who will lead a panel discussion on the topic. Sponsored by LEAD San Diego and Bailey Gardiner. 7:30 a.m., continential breakfast and networking; 8 a.m., presentation by Baer; 8:45 a.m., panel discussion. USD's Joan B. Kroc Theatre, San Diego. $20 general admission, $15 for LEAD San Diego members. For more information, call (619) 280-5323.
Feb. 27
WORKSHOP: The San Diego chapter of the American Society of Interior Designers sponsors a "Day with Designers," a public workshop to provide information on practical interior design basics and how to select an interior designer, among other tips. 9 a.m. to 2 p.m. at the Art Institute, 7650 Mission Valley Road, San Diego. Advanced tickets available for $35 by visiting ASIDSanDiego.org. Tickets at the door are $45. For more information, call (858) 646-9896.
The Daily Business Report is produced by REP Publishing Inc., publisher of San Diego Metropolitan magazine and the North Park News. (619) 906-4104.