Daily Business Report — Feb. 17, 2010
County Homes Sales Decline
Home sales in San Diego County in January declined sharply from December and registered a 5.6 percent decline from January 2009, according to a report by San Diego-based MDA DataQuick. The median home price in January was $305,000 — down from $330,000 in December but an increase from the $280,000 median recorded in January of last year.
San Diego County Figures:
• County home sales January 2010: 2,322.
• County home sales January 2009: 2,459
• County home sales December 2009: 3,652
• Median sales price January 2010: $305,000
• Median sales price January 2009: $280,000
• Median sales price December 2009: $330,000
Southern California: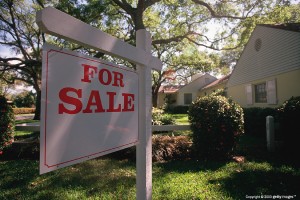 In the six-county area (San Diego, Los Angeles, Riverside, San Diego, Ventura, San Bernardino and Orange), home sales eked out a modest gain in January compared with a year earlier, but fell sharply — as they normally do — from December, MDA DataQuick said. The median price paid rose above the year-ago level for the second consecutive month, but fell 6 percent from December as foreclosures and lower-cost inland markets claimed a higher share of sales, a real estate information service reported.
A total of 15,361 new and resale homes closed escrow last month in the six-county area. That was down 31.2 percent from December's 22,328, but up 0.9 percent from 15,227 in January 2009.
A decline in sales between December and January is normal for the season.
January's 15,361 sales mark the highest total for that month since 18,128 sales in January 2007. However, last month's tally was 14.4 percent below the average number of sales for a January – 17,938 – since 1988.
Last month the sales pattern shifted a bit, with a greater portion of transactions involving distressed properties and lower-cost inland homes. Meanwhile, sales in many pricier areas lost some of the steam they had built in recent months, though high-end sales still outpaced the year-ago level.
Foreclosure resales — houses and condos sold in January that had been foreclosed on in the prior 12 months — made up 42.1 percent of all Southland resales, up from 39.6 percent in December but down from 56.4 percent in January 2009. Foreclosure resales hit a high of 56.7 percent last February, then tapered or leveled off month-to-month until they rose slightly in December, then again last month.
The rise in foreclosure resales helped push sales of homes priced below $300,000 up to 55 percent of all transactions last month, compared with 51.3 percent in December and 60 percent a year earlier. In the mid- to high-end, $500,000-plus home sales fell to 18.5 percent of all transactions, down from 20.6 percent in December but up from 13.6 percent in January 2009.
Scripps Health Chief Reappointed to Statewide Commission
Chris Van Gorder, president and CEO of Scripps Health, has been reappointed to the Commission on Emergency Medical Services by Gov. Schwarzenegger. Van Gorder has been a member of the commission since 2006. The commission advises the California Emergency Medical Services Authority (EMSA) to help ensure quality patient care through an effective statewide system of coordinated emergency medical care, injury prevention and disaster medical response. The Legislature established EMSA in 1980 and it began operations in 1981. "I hope to represent the concerns and interests of all who truly are on the front lines of emergency response," said Van Gorder. "And I plan to continue incorporating the valuable lessons learned from Scripps' relief missions following Hurricane Katrina and the earthquake in Haiti." Van Gorder has served as president and CEO of Scripps Health since 2000 and clinical professor in health administration for the University of Southern California since 1995. He serves as chairman-elect of the American College of Healthcare Executives and will begin his term as chairman in March 2010.
New Owner Named for L.B. Powers & Son Co.
Janet O'Dea has been named president and a member of the board of directors of L.B. Powers & Son Co. Inc., one of the oldest plumbing companies in San Diego. It is located in Mission Hills. O'Dea succeeds Philip Stull as owner. Stull retired after 40 years. He started as a plumber and became the owner in the 1980s. Luther B. Powers formed the company in 1914. O'Dea is a former product development manager for the Anthony Robbins Cos. and Equity Management Inc. She currently serves on the board of the Uptown Planners Community Planning Group and, with her husband, Allen Hazard, was the driving force behind the Mission Hills Historic District.  She has a degree in liberal arts and Sciences from DePaul University.
Airport Authority Panel to Hear Vehicle Conversion Update
The Airport Authority Advisory Committee, established by the San Diego County Regional Airport Authority, will convene for its quarterly meeting on Friday to hear an overview of the incentive-based vehicle conversion program. The meeting will be from 1 to 3 p.m. in the third floor board room of the Commuter Terminal at Lindbergh Field.
CONNECT Association Board Names 3 New Members
The CONNECT Association board of directors has added three new members: Phil Jelsma, partner in the law firm of Luce, Forward, Hamilton & Scripps; Jim Waring, chairman and co-founder of CleanTECH San Diego; and Bill Walton, executive chairman of CONNECT Sport & Entertainment Innovators. Jelsma, a graduate of Stanford Law School, has represented a number of nonprofit entities in San Diego and is a former member of the CONNECT Foundation board. Waring sits on the board of the San Diego Economic Development Corp. and the Mayor's Task Force for Economic Development. Walton plans to spin out Sport & Innovators as an independent trade organization in the next year. He is a three-time NCAA Player of the Year (1972, 1973, and 1974) at UCLA, a first pick in the 1974 NBA draft, a Hall of Fame inductee and was selected as one of the NBA's 50 greatest players of all time
Brown Law Group Adds 2 More Attorneys
Attorneys Bryce Besser and Tara Jacobson have joined the San Diego-based Brown Law Group. Besser's legal background includes work in general civil litigation in both state and federal court. Prior to joining Brown Law Group, Besser represented clients in the areas of general civil and environmental litigation. Jacobson's practice focuses on labor and employment law with special emphasis on defending employers against claims brought against them for wrongful discharge, discrimination, sexual harassment, retaliation and wage and hour disputes.  Jacobson previously clerked for Abbene, Alcock and Liska and the Law Offices of Patrick J. Mazzei.
Former Congressman Joins Scripps Research Institute Board
Former Congressman Richard Gephardt has been elected chairman of the Scripps Research Institute's board of trustees. Also elected was Steven J. Green, appointed by President Clinton as Ambassador to the Republic of Singapore, a position he held from 1997 to 2001. Lynn Schenk, a San Diego attorney and corporate adviser, was re-elected to the board of trustees, on which she served from 1996 to 2009.
Gephardt served for 28 years in the House of Representatives from 1976 to 2004, representing Missouri's 3rd Congressional District, home of his birthplace, St. Louis. He served as elected House Democratic Leader for more than 14 years, acting as House Majority Leader from 1989 to 1995 and Minority Leader from 1995 to 2003. He is president and CEO of Gephardt Government Affairs. Gephardt succeeds businessman and philanthropist John J. Moores, who became chairman in 2006 and who remains on the Scripps Research board.
New Leases:
Chase Product Development Inc., dba ChaseCam, has leased 5,106 square feet of warehouse and office space at 9770 Carroll Centre Road, Suite D, in San Diego. The three-year lease is valued at $162,372. ChaseCam relocated from a 3,000-square-foot facility in La Mesa  The new facility in Carroll Canyon Commerce Center features a full warehouse with roll-up door, large conference/training room and executive offices. ChaseCam develops, builds and sells solid state digital recording (data and video) systems, cameras, mounts and accessories for motor racing of all forms. Dean Asaro, Sam Higgins and Andy Irwin of CB Richard Ellis represented Chase Product Development and the lessor, Harsch Investment Properties.
***
Tecnova Advanced Systems Inc. has leased 4,500 square feet of warehouse space at 9770 Carroll Centre Road in San Diego. The three-year lease is valued at $143,100. Dean Asaro, Sam Higgins and Andy Irwin of CB Richard Ellis represented Tecnova and the lessor, Harsch Investment Properties.
***
Artes Des Provinces de France Inc. has leased 2,294 square feet of retail space at 7643 Girard Ave. in La Jolla. The 10-year lease is valued at $945,036. Artes Des Provinces de France Inc. is a purveyor of premium French lifestyle home furnishings and cooking products. Pierre Deux and Le Cordon Bleu are brands that operate under the Arts Des Province de France umbrella. Brad Jones of CB Richard Ellis represented Artes Des Provinces de France. Mike Slattery of Cassidy Turley/BRE Commercial represented the lessor, Broadway & 9th LP.
***
Telecom manufacturer ZTE USA Inc. has leased 6,795 square feet of office space at One Pacific Heights, 9920 Pacific Heights Blvd., in San Diego. The five-year lease is valued at  $970,000. David Crabb of CB Richard Ellis represented ZTE USA in this transaction in San Diego as well as other offices for ZTE in Kansas City, Seattle and Santa Clara. Steve Wolf of Cushman & Wakefield represented the lessor, RREEF. ZTE USA is the American division of ZTE Corp., China's largest listed telecoms manufacturer with shares publicly traded on both the Hong Kong Stock Exchange and Shenzhen Stock Exchange.
2010 Paso Robles Grand Tasting Tour
Got wine? The Paso Robles Wine Country Alliance brings the winemakers out of the cellar and down to San Diego for its 2010 Grand Tasting Tour. Coming to San Diego Feb. 23-25, the tasting event features three days of festivities that will give wine lovers the opportunity to taste and explore more than 150 wines from California's fastest growing wine region.
• CRAVE – A Paso Robles Wine Country Experience. Feb. 24, 8 to 10 p.m., NTC Promenade, McMillin Event Center. Enjoy five Paso Robles varietal tasting bars, featured and paired with the culinary artistry of ChileCo Catering. Contemporary, lounge-like music in a relaxed atmosphere complete this tasty two-hour tour. $45 in advance; $55 at the door. To purchase tickets, visit pasowine.com.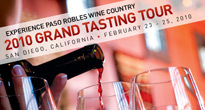 • Paso Robles Wine Country Grand Tasting. Feb. 25, 6 to 8 p.m., Wine Steals, East Village. Be among the first to experience Wine Steals' newest location, located within Petco Park.  Taste more than 150 award-winning wines from over 40 Paso Robles wine producers with cuisine prepared by Wine Steals' newest Gastro Pub concept. Tickets are limited in this intimate immersion into Paso Robles Wine Country. $55 in advance; $65 at the door. To purchase tickets or a complete schedule, visit pasowine.com.
Business Datebook
Feb. 18
ROUNDTABLE: Hal Varian, chief economist at Google, will speak on "Predicting the Present with Google Trends" at the Economics Roundtable, 7:30 a.m., UCSD Faculty Club. Admission is $50 per person, includes continental breakfast and parking. For more information and registration, call (858) 822-0510.
Feb. 23
LUNCHEON: State Controller to Speak at Asian Business Association Luncheon State Controller John Chiang will be the guest speaker at the Asian Business Association's Rice Club Luncheon at the San Diego Hall of Champions in Balboa Park. Chiang will discuss the financial condition of the state and how it impacts small business. Registration is at 11:45 a.m. followed by networking and buffet from noon to 1 p.m. and the program from 1 to 1:30 p.m. The cost is $25 for ABA members, $30 for nonmembers and $35 at the door. To register online, visit abasd.org.
Feb. 24
DIGITAL FORUM: A forum on social media marketing will feature social media strategist and coach Jason Baer, who will lead a panel discussion on the topic. Sponsored by LEAD San Diego and Bailey Gardiner. 7:30 a.m., continential breakfast and networking; 8 a.m., presentation by Baer; 8:45 a.m., panel discussion. USD's Joan B. Kroc Theatre, San Diego. $20 general admission, $15 for LEAD San Diego members. For more information, call (619) 280-5323.
Feb. 25
PANEL: A panel discussion of the Barrio Logan community plan update — the first in a series — will be held from 7:30 to 9:15 a.m. in the Harborside Room of the Holiday Inn Embarcadero, 1355 North Harbor Drive in Downtown San Diego. Discussion will focus on the planning process and the roles of the city and citizens. Cost for the continental breakfast and program is $20 for members and $30 for nonmembers. Cost at the door is $35 for all. Student admission is $10. For reservations, call (619) 232-7196.
Feb. 27
WORKSHOP: The San Diego chapter of the American Society of Interior Designers sponsors a "Day with Designers," a public workshop to provide information on practical interior design basics and how to select an interior designer, among other tips. 9 a.m. to 2 p.m. at the Art Institute, 7650 Mission Valley Road, San Diego. Advanced tickets available for $35 by visiting ASIDSanDiego.org. Tickets at the door are $45. For more information, call (858) 646-9896.
The Daily Business Report is produced by REP Publishing Inc., publisher of San Diego Metropolitan magazine and the North Park News. (619) 906-4104.