Daily Business Report — May 14, 2010
40 Under 40 Nominations
Nominations are now open for San Diego Metropolitan Magazine's 11th annual 40 Under 40 awards. The nomination period ends May 31. The honorees will be feted at our annual luncheon on Sept. 9 at the San Diego Convention Center and profiled in the September issue of the magazine. Visit http://sandiegometro.com/40under40/ for a nomination form.
Qualcomm in Venture to Provide Mobile Health Services
Qualcomm Inc. and two other companies are forming a joint venture to deliver mobile health services for seniors and their caregivers beginning in 2011. The joint venture agreement is with Hughes Telematics. Inc. and American Medical Alert Corp. The service, called Lifecomm LLC, will operate as a subsidiary of Hughes Telematics as a mobile Personal Emergency Response Service (PERS). "The introduction of a state-of-the-art mobile PERS solution, designed to extend affordable and potentially lifesaving emergency assistance to its users, is expected to be a major advancement in providing connected location-based services," the companies said in a statement. "The mobile PERS solution will consist of a wearable lightweight device with one-touch access to an emergency assistance call center. Inside the device, a cellular modem will enable wireless voice and data communications, and an embedded GPS combined with other sensors will enable location-based tracking and monitoring of the person wearing the device. A personalized Web portal for the user and/or caregiver will provide access to information about user activity and location."
Harbor Police Chief to be Sworn in Today
John A. Bolduc, former chief of the Brainerd, Minnesota Police Department, will be sworn in today as the next harbor police chief for the Port of San Diego. The ceremony will be at 2 p.m. at Harbor Police headquarters, 3380 North Harbor Drive, San Diego. The new chief has more than 23 years of law enforcement experience, including nine years heading the Brainerd deparment and, before that, as police chief in Mora, Minn. Bolduc replaces Kirk Sanfilippo, who retired in January.
Bolduc has been involved in the professional training and development of police chiefs and supervisors throughout Minnesota. In 2004 he was appointed by Gov. Tim Pawlenty to the Minnesota Board of Peace Officers Standards and Training. Bolduc is a graduate of the FBI National Academy and earned a masters of public administration credits at Minnesota State University at Mankato. He has an undergraduate degree in criminal justice from Bemidji State University, Minnesota.
Bolduc will oversee 141 sworn officers and 25 civilians in the Harbor Police Department, which provides law enforcement and marine firefighting services on San Diego Bay, at Lindbergh Field and along the tidelands governed by the Port District.
Construction Lending Firm Closes $40.3 Million in Residential Deals
In the six months since its formation, Presidio Residential Capital, a private real estate construction lending firm, has closed $40.3 million in residential construction loan commitments, the company reported Thursday. The firm's goal over the next 24 months is to fund more than $250 million in construction loans for home-building projects in the West and in Texas. The first loan was $11 million to Cornerstone Communities of San Diego to provide funds to build homes on finished lots in the Andorra neighborhood of Eastlake in Chula Vista. Other construction loans include $6.2 million to Tri Pointe Homes to fund the completion of 29 homes in its Traditions neighborhood in Riverside, another $8.2 million to TRI Pointe Homes for an Oceanside project of 30 homes namedArrowood, and $14.9 million to McMillin Homes to fund 45 homes in the Santee neighborhood of Morning View.
Presidio Residential Capital was started by 30-year real estate finance veteran Don Faye. Although the company targets single-family home builders, condominium projects will be considered on a case-by-case basis, said Faye. Loans, with a minimum loan commitment of $10 million, are being made based on the project and builder meeting specific standards, including the project having a strong feasibility, good product and location
SDG&E Signs 20-Year Power Purchase Agreement
San Diego Gas & Electric has signed a 20-year power-purchase agreement with an LS Power subsidiary to procure up to 130 megawatts of solar energy from the proposed Centinela Solar Energy facility in the Imperial Valley. Upon completion in 2014, the new Centinela facility will send up to 130 MW of solar power to SDG&E's service territory across the Sunrise Powerlink, a 120-mile, 500-kilovolt electric transmission line that was designed to tap into the vast renewable resources of the Imperial Valley.  When completed in 2012, the new power line is expected to carry up to 1,000 MW of electricity. The Centinela facility will employ photovoltaic technology on a 1,150-acre site near Calexico.
SDSU Offers Online Green Certification Course
The College of Extended Studies at San Diego State is partnering with Greener Dawn Inc. of Solana Beach to offer a Building Performance Institute (BPI) online certification course, "Green Home Performance Contractor," from July 10 through Aug. 22. The program is approved and funded by the San Diego Workforce Partnership. BPI will be the standards organization for the home retrofit program Home Star (also known as Cash for Caulkers) that was passed by the U.S. House of Representatives this month and has been forwarded to the Senate for final approval. "Home Star will create hundreds of thousands of good quality jobs, while saving families money on energy bills," said Matt Golden, policy chair for the Efficiency First national nonprofit trade association.
BPI certification is the recognized industry standard in the green home performance contracting industry. Upon successful completion of the Green Home Performance Contractor program through SDSU's College of Extended Studies, students receive their BPI certification. For more information, call (619) 265-7378).
McMillin Realty Adds 30-Year Real Estate Veteran
Conchita Lopez, a 30-year real estate veteran, has joined McMillin Realty in its Bonita office. Lopez previously spent 10 years with the company in its resale division and new homes division. She also worked for 10 years with Pardee Homes. Lopez has been the recipient of the SAM Award for Top Sales Professional given by the Building Industry Association of San Diego County and is a Chairman's Circle recipient.
Preparing for the Next Big Quake
San Diego History Center is inviting the public to a May 20 panel talk on "Preparing for the Next Big Earthquake." It will be held from 6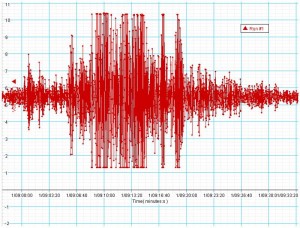 to 7:30 p.m. at the San Diego History Cener in Casa de Balboa in Balboa Park. Panelists will include Dave Good, a freelance writer and photojournalist, the moderator; Frank Vernon, research geophysicist at Scripps Institution of Oceanography; Ron Lane, director of the county Office of Emergency Services; Jose Restrepo, professor of structural engineering at UCSD; and Dave Dalton, security director and representative of California ShakeOut at the San Diego Natural History Museum.
Datebook
May 14
SEMINAR: The National Association of Women Business Owners San Diego hosts a talk by Joon Han, founder of Better San Diego, speaking on "Get Ahead by Giving Back." Noon to 1 p.m., Brandman University, 7460 Mission Valley Road, San Diego. Han will share strategies to help entrepreneurs accelerate their businesses. NAWBO members free, $25 for nonmembers. Box lunches to be provided. Online registration and more information available at nawbo-sd.org.
May 19
WORKSHOP: San Diego Press Club sponsors "Life After Journalism," a program presented by Joe Ames, former editor of the Orange County Register. Ames spent 30 years as a reporter and editor in radio, TV and newspapers and will discuss career options after journalism. 6 to 8 p.m., KGTV Studio, 4600 Air Way, San Diego. Free to Press Club members, $10 for nonmembers. To reserve, call Terry Williams, executive director, at (619) 231-4340 or visit sdpressclub.org.
May 20
CLEANTECH PANEL: CONNECT presents a panel talk on "Cleantech & Renewable Energy Financing: From the Public to the Private and Beyond," 9 to 11 a.m., AMN Healthcare, 12400 High Bluff Drive, No. 100, San Diego 92130. Panelists will discuss federal and state programs and incentives for the renewable and cleantech industry as well as the private marketplace. Panelists: Nick Leibham, of counsel, Dirk Michels, partner, Sue Hodges, administrative partner and Greg Brucia, senior associate, all of K&L Gates LLP; and Andrew McAllister, program director, California Center for Sustainable Energy. Cost is $45 for CONNECT members, $65 for nonmembers. For more information, call Bethany Kraynack at (858) 964-1312. Register at connect.org.
May 27
WORKSHOP: San Diego Metropolitan Credit Union will present an identity protection workshop, 11:30 a.m. to 12:30 p.m., credit union offices at 9212 Balboa Ave., San Diego 92123. Free admission. For more information or reserve a seat, call (619) 278-5724 or send e-mail to: workshops@sdmcu.org
June 15
PRESENTATION: Michael Bergthold of Odyssey Strategic Advisory Services and J. Barrett Marum of San Diego Sheppard Mullin will cover legal issues faced by buyers and sellers of distressed businesses or assets; cover Section 363 bankruptcy purchases and sales; and buying and selling out-of-state and federal receiverships in a program sponsored by the Association for Corporate Growth San Diego. Doubletree Hotel Hazard Center, 7450 Hazard Center Drive, San Diego 92108. 7 a.m. registration. 7:40 to 9 a.m., breakfast and program. Free for ACG members, $50 for nonmembers. Make reservations at acteva.com/go/acgsd or acgsd@acgsd.org.
The Daily Business Report is produced by REP Publishing Inc., publisher of San Diego Metropolitan Magazine, the North Park News, Kensington News and the West Coast Craftsman. (619) 906-4104.