Daily Business Report — June 11, 2010
Business Schools Form Alliance to Promote Green Business

San Diego's four major university business schools have formed an alliance to accelerate the growth of clean, high-technology businesses. The San Diego Entrepreneurship Alliance will provide support for a newly formed nonprofit business incubator called Clean Venture Inc. The USD School of Business Administration, the Rady School of Management at UCSD and the Colleges of Business Administration at SDSU and Cal State San Marcos established the alliance to assist Clean Ventures hatch new firms to provide products and services that reduce greenhouse emissions, conserve natural resources and boost the regional economy with new "green-collar" jobs over the next decade.

"We're excited that these major universities have joined our efforts to accelerate the growth of clean, high technology businesses," said T. Todd Elvins, president and CEO of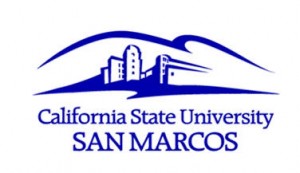 CleanVenture. "With their business and management expertise, they can play a vital role in commercializing new technologies and speeding the process of bringing new products and services to the fast-growing cleantech market."
The incubator's first start-ups should be underway by the end of the year.
David Pyke, dean of the USD School of Business Administration, said there are "great opportunities" for new cleantech firms to develop solutions to the region's most critical needs in such areas as transportation, water conservation and reclamation, energy independence and transition to a clean energy economy.

"By pursuing this mission, our students can help CleanVenture stimulate the region's economy and establish San Diego as a leader in the 'green' industrial revolution," said Cal State San Marcos College of Business Administration Dean Dennis Guseman.
According to an estimate by the National Business Incubation Association, North American business incubators assisted more than 27,000 start-up companies in 2006 that provided full-time employment for more than 100,000 workers and generated annual revenue of more than $17 billion.
The association said that 87 percent of all firms that have graduated from an incubator are still in business today and that 84 percent of them stayed in their communities. It said every 50 jobs created by an incubator participant generates about 25 additional jobs and that business incubators create jobs at a cost of about $1,100 each, compared to other publicly supported job-creation mechanisms that cost ten times that amount.
More information on the initiative is available at cleanventure.org.
Petco Park Wins Venue Excellence Award
Petco Park has won the 2010 Venue Excellence Award in the stadiums category from the International Association of Assembly Managers, which will present the prize at its July 26 conference and trade show in Houston. The award recognizes venues that demonstrate excellence in management and operation. The park where the Padres play was rated on four criteria: service to the community, team building/professional development, safety and security and operational excellence.
"A venue that excels not only within its internal development and operations but also in the local community is one worthy of receiving the Venue Excellence Award," said Kevin Duball, chair of the award review committee. "The competition was top of the line."
Winners in the four other categories:
Arenas — Comcast Arena in Everett, Wash.
Convention Centers — Oregon Convention Center, Portland, Ore.
Performing Arts Centers — Filene Center at Wolf Trap National Park for the Performing Arts, Vienna, Va.
Venue Education — Stephen C. O'Connell Center, University of Florida, Gainesville, Fla.
Solana Beach Firm Developing Wave Generator for University
American Wave Machines Inc. in Solana Beach is developing a wave generator for the Ocean Energy Research Lab at the University of Texas at Brownsville for the ultimate purpose of making ocean waves a renewable energy source.
Unlike wave generators for the amusement industry, The wave generator for the university will be the central component of a large wave tank system.  It will be capable of generating waves with controllable wave heights and frequencies in a tank measuring fifteen meters long, one meter wide, and one meter deep. Upon completion, the wave tank will become a primary facility for ocean energy research at UTB.
Researchers at the university said that, although ocean waves hold enormous energy, that energy is under-utilized because there's no reliable and cost-effective way of harnessing it. The Ocean Energy Research Lab is currently pursuing a novel technology to enable a corrosion-free, maintenance-free and hurricane-proof wave energy converter. The AWM wave generator will be used to simulate a typical ocean environment in the lab for testing bench-scale prototype wave energy converters.
According to researchers, the wave generator will be able to accurately simulate deep water and transitional water regular waves of variable wave height and period. This is the most common type of offshore swell wave that research and industry are interested in harvesting energy from.
"The availability of this wave generator will significantly facilitate our research," said Yingchen Yang, director of the Ocean Energy Research Lab. "It allows us to systematically examine and improve the design parameters of the wave energy converter in a timely and cost-effective manner. With this help, we are more confident that we can reach our ultimate goal — to make ocean waves become a competitive renewable energy source."
Turner School Completes Spring Session
The Turner School of Construction Management wrapped up its spring session with a commencement ceremony on June 17. The free school is designed to train minority and women-owned businesses in all construction management practices such as estimating, purchasing, logistics, insurance and bonding, among others — the skills necessary for smaller companies and subcontractors to compete for and win construction work. The twice yearly school runs seven weeks and is taught mainly by Turner Construction executives.
Taught nationally since 1969, the Turner school is typically held only once a year throughout the United States. San Diego is the only city where it is offered twice a year — in the fall and spring — because of the high demand.
Mission Hills' 1 Mission Project Wins Gold Nugget Award
1Mission, the mixed-use residential/retail project in Mission Hills, was honored with a Gold Nugget Award in the Mixed-Use Project category during ceremonies Thursday at the Pacific Coast Builders Conference in San Francisco.  1Mission was cited for its aesthetic merit and innovation in addressing complex design/build issues. The project was developed by CLB Partners in conjunction with RS Lawrence Development Inc. It contains a full block of restored retail shops from the early 20th century plua a new five-story residential mid-rise, additional retail shops, a public paseo and an urban garden. About 20 percent of the 61 luxury single-story condos and two-story townhomes, which range in price from the $400,000s to $1.3 million, have been sold. 1Mission includes a total of 94,000 square feet of residential and 25,000 square feet of retail space. The development team assembled by CLB Partners included lead architect and land planning firm M.W. Steele Group, historic architect Heritage Architecture & Planning, Spurlock Poirier Landscape Architects, and Turner Construction Co. MiMa Design Studio, Suzi Gregg Design Consultant and Dulce Design provided interior design services.
Hard Rock Hotel Launches Special Deal for LGBT Pride Festival
Hard Rock Hotel San Diego, the official hotel partner of the 36th annual San Diego LGBT Pride Festival July 17-18, will launch a "Pride Rocks" package where $20 from every package booked at the hotel will be donated to San Diego Pride and the Harvey Milk Foundation. The package will be available through June 2011. The package starts at $219 for an overnight stay in a Hard Rock studio. Guests also receive a $20 credit that can be used inside the hotel.
Cynthia Morgan Becomes a Higgs Fletcher & Mack Partner
Cynthia Morgan has been named a partner at the Higgs Fletcher & Mack law firm in San Diego. She practices in the area of land use, real estate, business and public agency. Morgan has been a deputy city attorney in Oceanside and San Diego. She was a Municipal Legal Fellow for the League of California Cities and a Georgetown Law Women's Law and Public Policy Fellow where she was placed with the National Association of Women Judges. Morgan is vice president of the East Village Association, co-chair of the membership committee of Run Women Run and co-chair of the Women's Resource Fair.
Tom Gehring to head American Red Cross Chapter
Tom Gehring, CEO and executive director of the San Diego County Medical Society, will become chairman of the American Red Cross San Diego/Imperial Counties chapter at its June 23 annual meeting at Red Cross headquarters, 3950 Calle Fortunada in San Diego. Gehring succeeds Alexix Gutierrez of Higgs, Fletcher & Mack. Other members of the board are: David Geier, vice president, electric transmissions and distributions, SDG&E/Sempra Utilities; Jamie Barton, senior business agent, Cement Masons Local 500/Area 744; Gene Brister, president, KXO; Roi L. Ewell, vice president, human resources, SeaWorld San Diego; Laura J. Hart, vice president, business operations, Qualcomm Inc.; Raymond Loera, Imperial County sheriff; Col. Clifford Myers III, USMC (Ret.), community planning and liaison officer, MCRD; Rear Adm. William French, commander, Navy Region Southwest, represented by Mary Rotterman, regional program manager, fleet, family and child programs; and Charlene Zettel, director, San Diego office of the governor.
The Daily Business Report is produced by REP Publishing Inc., publisher of San Diego Metropolitan Magazine, the North Park News, Kensington News and the West Coast Craftsman. (619) 906-4104.