Daily Business Report — Aug. 13, 2010
The Venerable U.S. Grant Hotel
For the Sycuan Band of the Kumeyaay Nation, owners of the U.S. Grant Hotel in Downtown San Diego, purchasing the famed hotel was more than an opportunity to invest in a landmark building. It was a chance to come full circle and return to the area peacefully inhabited by their ancestors for more than 12,000 years. Read more about the historic hotel in the August issue of San Diego Metropolitan Magazine.
$54.5 Million Construction Project Completed at Camp Pendleton
The $54.5 million headquarters building and academic instruction building of the Marine Corps Special Operations Command at Camp Pendleton have been completed. The buildings were designed by RJC Architects in partnership with RQ Construction Co. of Carlsbad. The 89,000-square-foot headquarters building includes command offices, auditorium, medical department and a compartmentalized information facility. The academic building is 21,000 square feet. The complex sits on 33 acres of the Marine Corps Base and also includes vehicle maintenance facilities, armory, paralof and a supply warehouse designed and built by RQ Construction. "This is a central place for special operations personnel to train, plan operations and maintain their equipment," said Michael Cather, project manager for RJC.  "This new headquarters brings them closer together as a command and improves their operational effectiveness." Earlier this year RJC Architects, in a joint-venture design/build partnership with Hansel Phelps, Soltek Pacific and Joseph Wong Design Associates, was awarded a contract for a $127 million 1,600-unit residential community on the Marine Base near Oceanside, Calif. RJC Architects also planned and designed the $14 million lodging facility at Camp Pendleton.  The new 50,662-square-foot, four-story lodge includes 69 ocean view rooms and suites, a landscaped courtyard and children's play and picnic areas.  RQ Construction constructed the Lodging Facility situated atop Stuart Mesa.
$2.4 Million University Club Renovations Under Way
Contractor C.W. Driver has begun a $2.4 million renovation of the University Club Atop Symphony Towers in Downtown San Diego, which will expand the club by 3,600 square feet on the 34th floor and include improvements in every area of the club. The club also will offer new programing, membership benefits and services. Delawie Wilkes Rodrigues Barker is the architect on the project, which will occur in phases and is expected to be complete by mid-October. Plans include an expansion and renovations to the bar with the addition of a casual dining area; renovations and enhancements to the lounge, dining and meeting rooms; the addition of four new private dining rooms and a member dining room; a big-screen multimedia room; office-away-from-office spaces; and enhanced state-of-the-art integration of technological conveniences. Club officials said it will offer members more services, including a variety of social events such as watch parties for sporting events, movies, and concerts throughout the week. Tommy Traus is general manager of the club.
Methodist Church Opens New Youth-Education Building
San Carlos United Methodist Church in San Diego has opened its new youth/education building, the first part of a multi-phase master plan designed by church architect domusstudio architecture. General contractor on the project was Zigman/Shields General Contractors Inc. Spanning 1,600 square feet, The 1,600-square-foot youth/education building consists of one large room, an office, bathrooms and kitchen. The multipurpose space incorporates a courtyard area and entry porch. Sustainable concepts are incorporated throughout the master plan, including the use of a non-combustible composite roofing material for the youth/education building. The next phase of the master plan will be an addition to the youth/education building, replacing the church's existing preschool building.
Chargers Are the 10th Top Ranked Franchise in the NFL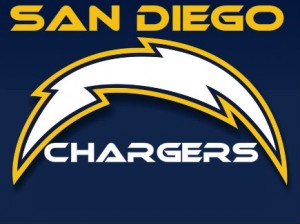 The San Diego Chargers are ranked as the 10th top franchise in the National Football League in a study performed by Portfolio.com, a national news site for business executives. The study used data from all 32 NFL franchises in a variety of categories, including record, average win/loss margin, playoff performance, average home attendance, percent of available seats occupied and estimated value of the franchise. The study, based on the 2009 season, said the Chargers tied the New Orleans Saints for the second best record while having the most open seats per game. According to the ranking, the Dallas Cowboys beat the Saints, the 2010 Super Bowl champions, to take the top spot. The next seven: Indianapolis Colts, New England Patriots, New York Jets, Philadelphia Eagles, Green Bay Packers, Minnesota Vikings and Baltimore Ravens.
Portfolio.com's analysis also found the on-field gap between the NFL's top teams and bottom teams to be significant. While the bottom 10 teams —which included Detroit Lions (#32), Oakland Raiders (#31) and St. Louis Rams (#30) — won only 45 of their 160 regular season games, the top 10 teams in the rankings won 113 of their 160 regular season games. The same can be said for attendance. The Dallas Cowboys, which opened the new Cowboys Stadium last season, had an average attendance of 89,756 — more than double what the last-ranked Oakland Raiders had (44,284).
Paradise Point Resort & Spa Under New Management
Destination Hotels & Resorts has undertaken the management of the Paradise Point Resort & Spa on Mission Bay, which originally opened in 1962 under the name Vacation Village. The 462-room resort is owned by LaSalle Hotel Properties. Destination Hotels also manages Estancia La Jolla Hotel & Spa, L'Auberge Del Mar, Terranea Resort in Rancho Palos Verdes and Miramonte Resort & Spa in Indian Wells. Paradise Point, which recently completed a $20 million renovation, features California beach bungalow-style guest rooms, five swimming pools, five hard-surface tennis courts, a state-of-the-art fitness center, an 18-hole putting course, a full-service marina, bicycle rentals, lawn croquet and a 1.3-mile jogging course. Charles S. Peck is president and chief operating officer for Destination Hotels & Resorts.
San Diegans Appointed to Area Disabilities Board
Harold Asher, 61, and Emily Dolton, 43, of San Diego, have been appointed to the Developmental Disabilities Area Board XIII by Gov. Schwarzenegger. Asher was a groundskeeper for Sea World from 1987 to 2008. Previously, Asher owned and operated Harry's Landscaping from 1983 to 1987. He worked as a dishwasher at Mulvaney's Restaurant from 1981 to 1983. He is a Republican. Dolton has been a color consultant for Southern Cross Property Consultants since 2005 and an artist and sole proprietor of Inside Emily Dolton's Head since 2002. Previously, Dolton was executive director for La Jolla Youth from 2001 to 2002 and a chef and restaurant manager for Embers Grille from 1990 to 2000. She is a Democrat.
Upcoming SCORE San Diego Workshops:
• Aug. 16 – Customer Service: The Key to Business Success – 9 a.m. to noon at SCORE Entrepreneur Center (550 West C St., #550, San Diego 92101; pre-paid registration $39, $49 at the door).
• Aug. 17 – Business Plan 201: How to Write a Winning Business Plan – Carlsbad – 9 a.m. to 3:30 p.m. at National University in Carlsbad (705 Palomar Airport Road, Carlsbad 92011; pre-paid registration $99, $109 at the door).
• Aug. 18 – Internet Marketing 302: E-mail Strategy – 9 a.m. to noon at Point Loma Nazarene University in Mission Valley (4007 Camino del Rio South, San Diego 92108; pre-paid registration $49, $59 at the door).
• Aug. 20 – Financing Your Business – Carlsbad – 9:30 a.m. to noon at National University in Carlsbad (705 Palomar Airport Road, Carlsbad 92011; pre-paid registration $29, $39 at the door).
• Aug. 21 – Costing, Pricing, Break-Even Analysis – 9 a.m. to 12:30 p.m. at Point Loma Nazarene University in Mission Valley (4007 Camino del Rio South, San Diego 92108; pre-paid registration $49, $59 at the door).
• Aug. 23 – Financial Statements – 9:30 to 11:30 a.m. at SCORE Entrepreneur Center (550 West C St., #550, San Diego 92101; pre-paid registration $29, $39 at the door).
The Daily Business Report is produced by REP Publishing Inc., publisher of San Diego Metropolitan Magazine, the North Park News, Kensington News and the West Coast Craftsman. (619) 906-4104.