Daily Business Report — Aug. 31, 2010
40 Under 40 Winners Luncheon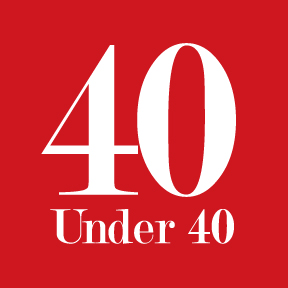 San Diego Metropolitan Magazine's 11th annual 40 Under 40 Awards luncheon will be held at noon on Sept. 9 in Ballroom 6 A&B of the San Diego Convention Center. Tickets are $75. Tables are $750. For tickets, contact Cyndi Meeves at (619) 906-4105. The awards honor 40 of the San Diego region's best and brightest minds in a variety of industries. And read about the honorees in the September issue of San Diego Metropolitan.
Corporate Directors Forum Honors 6 Directors
Corporate Directors Forum is honoring six of San Diego's top directors at its 20th annual Director of the Year awards Sept. 30 at the Hyatt Regency La Jolla. Honorees are:
• John F. Schaefer, director, Websense, honored as Director of the Year for Corporate Governance. Schaefer was elected to the Websense board in 2001. As corporate governance chair, he increased interaction with shareholders, spearheading initiatives that led to changes in the certificate of incorporation and bylaws. Schaefer also serves as lead director, where he is an advocate for increased planning for board-level issues and formalized board education programs.
• David L. Schlotterbeck, chairman and CEO, CareFusion Corp., honored as Director of the Year for Enhancement of Economic Value. Schlotterbeck has served as chairman and CEO of CareFusion since January 2009, after it was spun off from Cardinal Health. The spin off, led by Schlotterbeck, created more than $6 billion in additional shareholder value.
• Douglas D. Wheat, chairman, AMN Healthcare Inc., honored as Director of the Year for Companies in Transition. Wheat has served as a director at AMN Healthcare Inc. since November 1999. He is currently the chairman of the board and has been an integral part of the company's growth from $150 million to its peak revenue of $1.2 billion. In 2001, he played a key role in taking the company public.
• S. Douglas Hutcheson, president, CEO and director, Leap Wireless International Inc., honored as Director of the Year for Corporate Citizenship. Hutcheson has been with Leap since its inception. He led the team that pioneered Cricket, Leap's wireless service, and spearheads Leap's commitment to the community. Hutcheson has secured resources for causes that include: the San Diego Children's Museum in Downtown; joining Qualcomm to supply the San Diego police force with cell phones and wireless service; and volunteering with Rebuilding Together.
• Robert J. Watkins, director, San Diego Regional Economic Development Corp., honored as Director of the Year for a nonprofit board. Watkins has served as director at the San Diego Regional Economic Development Corp. for nearly 25 years and is a member of the organization's executive and compensation committees. He has been vital to the organization's development and the economic development of the region.
• Malin Burnham, director, various boards, recognized for Lifetime Achievement in Corporate Governance. Burnham has chaired nine major nonprofit organizations and co-founded 14 organizations. Former chairman of John Burnham & Company Insurance and Burnham Real Estate, he is currently a board member of Sanford/Burnham Medical Research Institute, the UCSD Foundation, Rady School of Management, SDSU Campanile Foundation and USS Midway Museum.
The awards dinner is open to the public and ticket prices are $225 per person or $2,000 for a table of 10. Sponsorships are also available. To make reservations, call (858) 455-7930.
HUYA Forms Partnership With Chinese
HUYA Bioscience International in San Diego has announced a partnership with the School of Pharmaceutical Sciences at Sun Yat-sen University (SYSU) in southern China to accelerate the development of novel drugs arising from the school's research efforts. The agreement gives HUYA access to and first review of certain novel therapeutic candidates owned or controlled by SYSU's School of Pharmaceutical Sciences. The school gains access to HUYA's expertise in drug development as well as its network of pharmaceutical partners. The partnership is one of a series of collaborations that HUYA has established with academic and commercial R&D organizations throughout China in order to bring promising new drugs to global markets.
Millennium Laboratories Appoints COO
Millennium Laboratories has appointed David Cohen as chief operating officer. In his 28-year career, Cohen has served as a public company chief financial officer, controller and later executive vice president of a $500 million dollar real estate conglomerate operating in 38 states and the commonwealth of Guam. Cohen originally joined Millennium Laboratories as chief analytics officer. He has bachelor's degrees in both economics and accounting and is a Certified Public Accountant.
Women in Business Conference Scheduled for Sept. 23
Sheryl Bilbrey, president and CEO of the San Diego Better Business Bureau, will be the opening speaker at the first Women in Business Conference to be held from 7:30 a.m. to 4 p.m. on Sept. 23 at the Handlery Hotel in Mission Valley. Bilbrey will discuss the importance of ethical business practices. The conference is designed to offer  insights on what it takes to be a successful woman in today's business environment. Other speakers will include former TV news anchor Carol LeBeau, Helen Eckmann of Chapman University College/Brandman University; Camille Gaylor of Sony Corp. of America; Roxanne Ruzic of Ruzic Consulting; Angie Swartz of Square Martini Marketing; Toni Kraft of Café Merlot; Liz Goodgold of RedFire Branding; and Laura Galloway of Santa Fe Christian School District. The event is open to the public. Cost to attend is $99 for SDEA members and $129 for nonmembers. Event sponsors include Brandman University and Retirement Benefits Group. For more event information, visit sdea.org.
Silvergate Bank Names Information Technology Manager
La Jolla-based Silvergate Bank has named Donald R. Wolfe as vice president and information technology manager in its headquarters office. Wolfe has more than 35 years of banking experience, the last 20 in technology-related positions. He most recently spent 15 years with San Diego National Bank as vice president of information technology, managing its data center, information security, and other functions supporting an electronic network serving 400 users in 28 offices.  During his prior 21 years with San Diego Trust & Savings Bank, Wolfe was vice president and manager of its 100-person ATM department, and previously held positions as a systems analyst and operations administrator.
Two Co-Presidents to Oversee San Diego Advertising Club
Because of a heavy workload anticipated for next year, the San Diego Advertising Club will have two members serving as co-presidents — Jon Bailey of Bailey Gardiner and Melissa Lopez of Geary PMG. It is a first in the 99-year history of the club, but necessitated by the demands of the Ad Club's 100th birthday celebration events in 2011 and the American Advertising Federation's national convention in San Diego next June. Club officials said responsibilities associated with those events would be too difficult for one president to handle.
Bailey and Lopez succeed Greg Joumas, former vice president of advertising and marketing communications with Jack in the Box, who served two terms as president. Also serving on the 2010-2011 Ad Club board executive committee are Tonya Mantooth of Mantooth Productions as first vice president, Carmella Spencer of Mission Federal Credit Union as second vice president, Ryan Berman of Fishtank Brand Advertising as secretary and Cheri Reeves of Marketing Media & More as treasurer.
Additional members on the 2010-2011 Ad Club board of directors: Tamara Bousquet of MEA Digital, David Contois of BlueSkye Group, Jake Fields of Treeline Interactive, Gaetan Fraikin of Audacity Group, Donna DiGioia of The Art Institute of California San Diego, former XETV/Channel 6 vice president Richard Doutre Jones, Jeremy Duimstra of MJD Interactive, Alex Funk of Covario, Erin Hartley of MeadsDurket, Adam Hermsdorfer of Big Tuna Interactive, Mike Hodges of SignOnSanDiego, Chris Jennewein of Patch.com, Sharon Massey of the San Diego Radio Broadcasters Association, Myles McGuinness of 9MYLES Inc., Sean Monzet of NBCSan Diego.com, Tom Okerlund of Mentus, Karin Oster of Oster & Associates, Susan Otto of Time Warner Cable, Mary Peczell of Clients & Profits, Diane Penny of Learfield Sports, Chad Robley of Mindgruve, Frank Rogozienski of Frank Rogoziensky  Photography, Ryan Thompason of Bailey Gardiner, Marisa Vallbona of CIM Inc. and Michael Warburton of San Diego Zoo.
The 2011 AAF convention will be held concurrent to the Ad Club's centennial celebration. The Ad Club is an affiliate member and supporter of AAF.
The Daily Business Report is produced by REP Publishing Inc., publisher of San Diego Metropolitan Magazine, the North Park News, Kensington News and the West Coast Craftsman. (619) 906-4104.