Daily Business Report — Sept. 1. 2010
Lunch With The Stars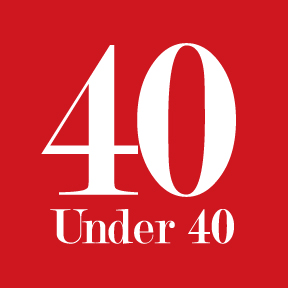 San Diego Metropolitan Magazine's 11th annual 40 Under 40 Awards luncheon will be held at noon on Sept. 9 in Ballroom 6 A&B of the San Diego Convention Center. Tickets are $75. Tables are $750. For tickets, contact Cyndi Meeves at (619) 906-4105. The awards honor 40 of the San Diego region's best and brightest minds in a variety of industries. And read about the honorees in the September issue of  San Diego Metropolitan.
County Economic Barometer Rises in July
Despite an increase in initial claims for unemployment insurance and a drop in local stock prices, San Diego County's economic barometer jumped slightly in July. The University of San Diego's Index of Leading Economic Indicators rose 0.3 percent that month, with strong gains in local consumer confidence and help wanted advertising. Building permits and the outlook for the national economy were also positive, but to a lesser extent. On the downside, initial claims for unemployment insurance rose sharply and local stock prices were down slightly.  With July's gain, the USD Index has now increased for 16 months in a row.
There have been concerns about a possible "double dip" recession at the national level and similar worries about the local economy, said associate professor Alan Gin, author of the Index. "The USD Index remaining positive suggests that a downturn in the local economy is not on the horizon, but as has been indicated in previous reports, growth is likely to be very weak," said Gin. "What is keeping the economy stagnant both locally and nationally is a high unemployment/low consumer spending cycle. With the local unemployment rate above 10 percent for 14 straight months and incomes for many households flat or declining, consumer confidence in the economy has fallen.
With confidence down, consumers are spending less and businesses are selling less, which means that hiring is slow and the cycle is perpetuated, according to Gin. "Through streamlining their operations to achieve greater efficiency, companies have been able to earn solid profits even during this downturn. Due to the streamlining, some of the jobs lost will never come back, and the lack of consumer spending is causing some businesses to be content with sitting on huge amounts of cash as opposed to hiring more workers."
July's increase puts the USD Index of Leading Economic Indicators for the county at 109.9, up from June's revised reading of 109.6, down from the originally reported level of 109.7.
Rancho Bernardo Building Sells for $6.8 Million
A 73,756-square-foot Class A office and R&D building at 15330 Avenue of Science in Rancho Bernardo has been sold for $6.8 million, or $92 per square foot, to Kearny Real Estate Co. in partnership with TriGate Capital. Kearny Real Estate Co. purchased the building through a short sale at 68 percent of the loan balance and intends to spend $1.8 million on a renovation to position the building for lease. In the transaction, the buyer and the sellers, FAEC Holdings 382771, LLC, and Science Building Partners, LLC, were represented by Mickey Morera and James Duncan of Cushman & Wakefield. The building has parking facilities, onsite fitness center, shower and locker facilities and a new 70-seat training theater.
Wood Trestle Railroad Bridge Segment to be Replaced
A northern segment of the 70-year-old wood trestle railroad bridge near San Onofre State Beach is going to be removed and replaced to increase safety and reliability on the rail corridor. The replacement project is to begin today. "Like most people who use this beautiful beach, we will be sad to see the wooden trestles taken down," said SANDAG Executive Director Gary Gallegos. "But decades of use, vandalism, salt air, and fires have worn down the bridge, and it has reached the end of its useful life." Construction crews will begin mobilizing equipment signaling the start of the project. During the work, active construction areas will be fenced, but a pathway to the beach will always be maintained – allowing beachgoers to pass under the bridge to San Onofre State Beach. The project is expected to be complete by early 2012. Work will continue from September through February, at which time it will stop to accommodate the nesting season of the California Gnatcatcher and the Least Bell's Vireo. Crews will return the following September and complete the job. The total cost of the project is estimated to be $12 million, paid entirely with funds from the American Recovery and Reinvestment Act. About150 people will work on this project.
The bridge is on the Los Angeles-San Luis Obispo-San Diego rail corridor, the second busiest rail corridor in the United States. It is used by Amtrak, Metrolink, and BNSF freight services, with 45 trains crossing the bridge every weekday.
The wooden trestle, which costs $250,000 a year to maintain, will remain in service during construction. Many elements of the new reinforced concrete bridge will be built with the existing structure in place. SANDAG, in partnership with the North County Transit District (which owns the rail corridor in the area), is overseeing the construction.
Albertsons Store to Generate Power With Fuel Cell
The new Albertson's supermarket at 5950 Balboa Ave. in Clairemont will be one of the first in California to generate nearly 90 percent of its electricity with a 400-kilowatt fuel cell from UTC Power. The 55,000-square-foot store opens its doors to the public at 10 a.m. today. The fuel cell project is expected to reduce carbon dioxide emissions by 478 metric tons each year compared to California non-baseload power plants. That's the equivalent to removing 82 cars from the roadways each year. Byproduct heat from the fuel cell process will be captured and used to warm water used in the store, heat the store when necessary and to power a chiller to help cool the refrigerated food, resulting in an overall energy efficiency of about 60 percent, nearly twice the efficiency of the U.S. electrical grid, said store officials. If there is a power outage within the area, the store will be able to operate without disruption because electricity is generated on-site by the fuel cell. This will allow Albertsons to avoid costly food spoilage and ensure a reliable food supply in emergency situations.
Fish & Richardson Honored for Pro Bono Work
Fish & Richardson has been named the 2010 Pro Bono Law Firm of the Year by the San Diego Volunteer Lawyer Program Inc. (SDVLP), a nonprofit organization that provides free legal services in civil matters to indigents. The association also is honoring Scott Carr of Javelin Web & Media with its Community Service Award and Richard Hicks, retired/emeritus attorney, with the Pro Bono Attorney of the Year Award. The awards will be presented Sept. 16 at a dinner at the Westin Gaslamp Quarter in Downtown San Diego. Fish & Richardson attorneys have worked with SDVLP in providing pro bono services for 12 years. "Fish & Richardson has been a champion for San Diego's indigent residents facing life changing issues with legal services for which they otherwise would have received no representation," said Amy Fitzpatrick, executive director of SDVLP.
Steinback Named VP of Instruction at Cuyamaca College
Robin L. Steinback, former vice president of academic affairs for Solano College in Fairfield, Calif., has been appointed vice president of instruction at Cuyamaca College. Steinback, who holds a doctorate in sociology from the UC Riverside, has a diverse community college background, having served as a faculty member, department chair and dean of instruction during her 20 years of faculty and administrative work.A graduate of Mt. San Jacinto College, Steinback returned to the California community college to begin her career in education as a part-time sociology instructor in 1985.
Citizen Diplomacy Council Elects New President
Terry Williams, a 20-year veteran of the media, has been elected president of the Citizen Diplomacy Council of San Diego, a nonprofit group that works with the U.S. State Department and other federal agencies to bring foreign dignitaries to San Diego for professional and educational exchanges. Williams has been involved with the media and media organizations most of her working life. After working in magazine publishing in Washington, D.C., Los Angeles and San Diego for many years, she became a partner in an advertising and public relations agency in San Diego which later became a film and video production company. She has written and produced hundreds of documentary films, television programming, commercials, public service announcements and corporate communications. Other Citizen Diplomacy Council officers serving during the 2010-11 term are Kit Ladwig, executive vice president, Billy Colestock, vice president, Peter Bickelmann, treasurer, and Barbara Metz, secretary and past president. Other board members are Oskar Granquist, Lynn Hijar, Shahrzad Kamyab, Nancy Koch, Anne Rosser, Galina Shekhtman and Brooks Westwater.
Impairment Resources Hires Chief Operating Officer
Impairment Resources LLC has appointed Julie Osborn to the position of chief operating officer. Osborn has more than 24 years of experience in the workers compensation and property-casualty insurance industry. Before joining the company, she was director of compliance and operations for Matrix Absence Management. Her prior experience at insurers, employers, and brokers ranges from claims management to oversight of claims management teams, processes and systems.
Industrial Building Sold for $720,000
KI Enterprises LLC has purchased a 4,745-square-foot industrial building at 7063 Carroll Road in San Diego for $720,000. The building has 80 percent warehouse space and 20 percent office space. The seller was Winfield Commercial Properties LLC.Dean Asaro of CB Richard Ellis represented the seller. Andrew Slade of Marcus & Millichap represented the buyer.
Credit Union Extends Poinsettia Bowl Sponsorship
San Diego County Credit Union has extended its title sponsorship of the Poinsettia Bowl through the 2012 game. Financial terms wee not disclosed. The credit union has been title sponsor since the bowl game was started in 2005. The San Diego County Credit Union Poinsettia Bowl is produced by the nonprofit San Diego Bowl Game Association and benefits the Make-A-Wish Foundation of San Diego. The sixth annual bowl game kicks off Dec. 23 at 5 p.m. at Qualcomm Stadium. The game will feature the second selection from the Mountain West Conference against the United States Naval Academy.
'Swing for Kids' Golf Tournament Set for Saturday
Rancho Santa Fe Rotary and Kids Korps USA will stage their "Swing for Kids" golf tournament on Saturday at the Del Mar Country Club. The tourney will raise money for organizations that support youth, teens at risk and children of parents serving in the military. While the goal is to help support Rancho Santa Fe Rotary, Kids Korps USA, Pro-Kids Golf Academy, Friends of San Pasqual Academy and YMCA Armed Services, the tournament will promote Kids Korps Green Korps volunteer initiative to encourage the active restoration and preservation of the environment.
Jenny Craig is honorary chair for the "Swing for Kids" event, which will be hosted by Madeline Paulson and Chris Penrod of the Del Mar Country Club.  The tournament will include a 12:30 p.m. shotgun start, foursomes matching NHL players with members of the military, a hole-in-one prize for a new Honda Insight Hybrid provided by Hoehn Honda of Carlsbad, post-tournament reception and dinner. Opportunities remain for players, sponsors and donors alike, including golf foursomes, event and hole sponsorships, tickets to the reception and dinner and a variety of additional options. For more information, visit kidskorps.org or call (760) 452-2676.
The Daily Business Report is produced by REP Publishing Inc., publisher of San Diego Metropolitan Magazine, the North Park News, Kensington News and the West Coast Craftsman. (619) 906-4104.