Daily Business Report — Sept. 15, 2010
Mesa College Student Center Construction to Begin
Groundbreaking for the new Student Services Center at San Diego Mesa College — a $55.7 million project — will take place at 10 a.m. on Sept. 22. College, architectural and construction officials will take part. The four-story, 85,000-square-foot building will provide a central location for most student services on campus, including admissions, financial aid, evaluations and testing, counseling, student government, disabled student services and information and outreach. The new building will have classrooms, conference areas, a Terrace Café and an express elevator between the lower parking lot and the upper campus. The center was designed by Architects Hanna Gabriel Wells. Officials hope to qualify it for a LEED Silver certification from the U.S. Green Building Council for energy efficiency.
Officials taking part in the groundbreaking include Elizabeth Armstrong, interim president of Mesa College: Rich Grosch, president of the San Diego Community College District (SDCCD) board of trustees; SDCCD Chancelor Constance Carroll; and Randy Hanna of Hanna Gabriel Wells. PCL Construction is the construction manager for the project. Landscape architect is MLA Design Studio.
County Home Sales Decline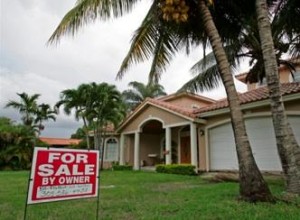 Home sales in San Diego County in August fell by 5.8 percent from August of last year while the median home price increased by 3.7 percent, according to a report by San Diego-based MDA DataQuick, a real estate information service. A total of 3,113 homes were sold during the month, compared to 3,306 sales during August 2009. The median sales price was $337,000, compared to $325,000 a year ago.
Home sales in July totaled 3,070 while the median sales price was $338,000.
Southern California:
Home sales in the Southland (San Diego, Los Angeles, Riverside, Ventura, San Bernardino and Orange counties) fell last month to the lowest level for an August in three years, the result of a worrisome job market and a lost sense of urgency among home shoppers, DataQuick reported. A total of 18,541 new and resale houses and condos closed escrow last month, down 2.1 percent from 18,946 sales in July, and down 13.8 percent from 21,50Last month's sales didn't fall as sharply as in July, when the market lost most of the boost that had been provided by federal home buyer tax credits. July sales fell 20.6 percent from June and fell 21.4 percent from a year earlier. The now-expired credits spurred many buyers to purchase homes sooner than they otherwise would have, creating a market lull in their wake.
Last month's sales were the lowest for the month of August since 2007, when 17,755 homes sold, and the second-lowest since August 1992, when 16,379 sold. Last month's sales were 31.5 percent lower than the August average of 27,070 sales since 1988, when DataQuick's statistics begin. The average change in sales between July and August is a gain of 3.9 percent, compared with last month's 2.1 percent decline from July.
"The loss of home buyer tax credits explains much of the sales weakness over the past two months," said John Walsh, MDA DataQuick president. "But other factors are suppressing sales, too, such as the lack of meaningful job growth and potential buyers' concerns about job security. Also, for many out home shopping now, there's little beyond ultra-low mortgage rates to pressure them to buy sooner rather than later, especially in areas where the number of homes for sale is climbing."
The median price paid for a Southland home fell last month to $288,000, down 2.4 percent from $295,000 in July but up 4.7 percent from $275,000 in August 2009. The median has declined on a month-to-month basis for the past three months, since hitting a high for this year of $305,000 in May.
Turner to Build New Downtown Library
Turner Construction Co. has been selected to construct the $153 million new Downtown central library for the city of San Diego. The library is scheduled for completion in March 2013 and is being designed and constructed to achieve a LEED Silver certification from the United States Green Building Council. The 295,000-square-foot, nine-story library will have a 10,244-square-foot children's library, a technology center, outdoor plaza and cafe, a 350-seat auditorium, a three-story domed reading room, a 400-seat multi-purpose room, teen center and two levels of underground parking. In addition, two floors of the library totaling 76,000 square feet will be used for a charter school serving up to 400 students.
Small Business Loans Increase in August
Small business financing through SBA-504 loans in San Diego and Imperial counties in August increased by $10.6 million from July, according to CDC Small Business Finance. Total SBA-504 financing approved by certified development companies in partnership with banks increased to $15.3 million in August, up from $4.7 million in July.  A total of 15 SBA-504 loans were approved in August compared to six in July. SBA-504 loans are used to finance commercial real estate purchases and large equipment. "Commercial real estate prices are showing signs of stabilizing and the 504 rate is the lowest in the program's history," said Kurt Chilcott, president of CDC Small Business Finance, the largest SBA-504 lender in the nation. "Add to these positive factors a secondary market which is about to kick into gear and we have good incentives for banks to reignite their 504 program."
La Valencia Hotel Under New Management
Pacific Host Hotels has assumed management of the historic La Valencia Hotel in La Jolla and has taken an option to purchase the property, according to San Diego-based Pacifica Host Hotels and the Collins family. La Valencia features 113 guest rooms, suites and villas. It was built in 1926. Pacifica Host Hotels is the hotel ownership and management arm of Pacifica Cos. Its portfolio comprises more than 30 properties in Arizona, California, Florida, Texas and Utah.
Tips Offered for Adults Returning to School
The Grossmont College Adult Reentry Program will host "Who Foots The Bill," a free informational meeting for adults interested in returning to school to re-enter the workforce, learn a new career, earn a college diploma or upgrade their skills for a job promotion. It will be held Sept. 21 from 5:30 to 7 p.m. in Building 36, Room 346, on the college campus. Admission and parking are free. Speakers will include financial experts offering advice on estimating and planning for college expenses, along with information on admission procedures, transfer programs and financial aid. Grossmont College is located at 8800 Grossmont College Drive, in El Cajon. For more information, phone Nancy Davis at (619) 644-7615 or Susan Esparza at (619) 644-7697, or visit grossmont.edu/adultreentry.
William Browning Joins Klinedinst Law Firm
Attorney William Browning has joined Downtown law firm Klinedinst PC as a shareholder and has merged the operations of Browning & Associates — which he founded 10 years ago — into Klinedinst. Browning holds a master's degree from San Diego State and earned his law degree from the University of San Diego School of Law. He worked as a research attorney for the San Diego Superior Court under Jeffrey T. Miller (who has since moved on to the federal bench). Browning then worked as an associate for McInnis Fitzgerald Rees & Sharkey and Seltzer Caplan Wilkins & McMahon before starting Browning & Associates.
Mintz Levin Attorney Chosen for Pilot Program
Edye Aranda Bauer, corporate attorney with the San Diego office of Mintz, Levin, Cohn, Ferris, Glovsky and Popeo, has been chosen to take part in the Hispanic National Bar Association's pilot project, "Value-Based Skills: Equipping the Next Generation of Latina Corporate Practice Leaders," an executive leadership training program for Latina lawyers. As a member in the corporate practice of the firm's San Diego office, Bauer's practice is focused on a range of corporate and securities matters. In addition to her membership with the Hispanic National Bar Association, Bauer is a member of the American Bar Association, the California Bar Association and the San Diego County Bar Association.
BCA Radio Names New CEO
Larry Patrick has been appointed CEO of  Broadcast Company of the Americas (BCA Radio), which operates radio stations FM 105.7 "The Walrus," AM 1700 and AM 1090, the flagship station of the San Diego Padres Patrick is a veteran broadcast manager and station owner who has operated more than 100 radio and television stations in his career. He chairs the NAB's Political Action Committee and is active on several industry boards. Patrick holds a Ph.D. in communications and management from Ohio University as well as a J.D. from Georgetown University Law Center.
Vicky Carlson Gets Permanent LEAD San Diego Post
LEAD San Diego has officially appointed Vicky Carlson as president and CEO of the nonprofit leadership organization. She had served in an interim capacity in the job since April. Carlson has nearly two decades of business experience. She was president and owner of Office Pavilion San Diego, a Herman Miller furniture dealership. Carlson received her bachelor's degree in business administration from the University of  Wyoming and completed the Management Development for Entrepreneurs program at Anderson  School of Management at UCLA. She served as the president of the steering council for the National  Dealer Alliance and chair of the California Alliance. She currently serves on the board of directors of  the Women's Conference at the pleasure of California's First Lady Maria Shriver, and Voices for  Children, where she will chair the organization's 30-year anniversary celebration.
xplair Technology Appoints New CEO
xplair Technology LLC, a provider of portfolio management software, has appointed John Madrid as CEO. Before joining the company, Madrid held the position of chief information officer at Vericrest Financial Inc., a financial services company servicing residential mortgage and consumer finance loans. Previous to Vericrest Financial, Madrid was the director of information technology at Accredited Home Lenders Inc.
Philanthropy Day Awards Luncheon Set for Nov. 3
The San Diego chapter of the Association of Fundraising Professionals will host the 38th annual National Philanthropy Day Awards luncheon on Nov. 3 at the San Diego Bayfront Hotel. The event pays tribute to seven local philanthropists, volunteers and nonprofit organizations for their commitment to San Diego. Last year more than 900 people attended the event, which is open to the public. The luncheon begins at 11:30 a.m.  This year's honorees are: Outstanding Organizational Volunteer – Todd Gutschow; 
Outstanding Fundraising Volunteer – Malin Burnham; Outstanding Philanthropic Organization – Kiwanis Clubs of San Diego and Imperial Counties; Outstanding Philanthropic Corporation – San Diego Chargers; 
Outstanding Celebrity Volunteer – Joan Embery; 
Outstanding Philanthropists – Harvey & Sheryl White; and Outstanding Development Professional – Beth Morgante.
Tickets are $85. For more information visit afpsd.org or call  (888) 323-7237.
SCORE San Diego's Upcoming Small Business Workshops
• Sept. 16 – Good Governance for Non-Profits – 9 to 11:30 a.m. at San Diego Foundation – Liberty Station (2508 Historic Decatur Rd #200, San Diego 92106; pre-paid registration $39, $49 at the door)
• Sept. 17 – Women's Networking Breakfast & Exhibits – 8 to 11 a.m. at Morgan Run Resort & Club (5690 Cancha De Golf, Rancho Santa Fe 92091; pre-paid registration $35 by 9/14, $45 thereafter; exhibitor rate: $85 by 9/14, $95 thereafter)
• Sept. 20 – Managing Grants & Contracts (for Non-Profits) – 9 to 11:30 a.m. at San Diego Foundation – Liberty Station (2508 Historic Decatur Rd #200, San Diego 92106; pre-paid registration $39, $49 at the door)
• Sept. 21 – Internet Marketing 301: Pay-Per-Click – Carlsbad – 9 a.m. to noon at National University in Carlsbad (705 Palomar Airport Road, Carlsbad 92011; pre-paid registration $49, $59 at the door)
• Sept. 22 – Marketing & Contracting w/ State & Local Government – 9 a.m. to 3 p.m. at Point Loma Nazarene University in Mission Valley (4007 Camino del Rio South, San Diego 92108; pre-paid registration $69, $79 at the door)
• Sept. 23 – Internet Marketing 201 (SEO) – 9 a.m. to 3 p.m. at Point Loma Nazarene University in Mission Valley (4007 Camino del Rio South, San Diego 92108; pre-paid registration $69, $79 at the door)
• Sept. 24 – Hiring and Managing Employees – 9 a.m. to noon at SCORE Entrepreneur Center (550 West C St., #550, San Diego 92101; pre-paid registration $49, $59 at the door)
• Sept. 25 – Business Plan 201: How to Write a Business Plan – 9 a.m. to 3:30 p.m. at Point Loma Nazarene University in Mission Valley (4007 Camino del Rio South, San Diego 92108; pre-paid registration $99, $109 at the door)
The Daily Business Report is produced by REP Publishing Inc., publisher of San Diego Metropolitan Magazine, the North Park News, Kensington News and the West Coast Craftsman. (619) 906-4104.