Daily Business Report — Sept. 2, 2010
Lunch With The Stars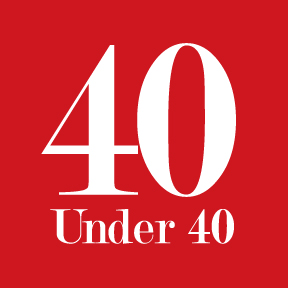 San Diego Metropolitan Magazine's 11th annual 40 Under 40 Awards luncheon will be held at noon on Sept. 9 in      Ballroom 6 A&B of the San Diego Convention Center. Tickets are $75. Tables are $750. For tickets, contact Cyndi  Meeves at (619) 906-4105. The awards honor 40 of the San Diego region's best and brightest minds in a variety of  industries. And read about the honorees in the September issue of  San Diego Metropolitan.
Bill Walton to Conduct Capitol Hill Briefing for CONNECT
Bill Walton will host two Capitol Hill briefings on Sept. 14 as part of CONNECT's opening of its new Washington, D.C. office. The briefing will focus on Walton's work as executive chairman of the San Diego Sports Innovators and the new technologies being developed in the action and sports industry. The House briefing will take place in the Rayburn House Office Building at 10 a.m. in Room 2168, while the Senate briefing will take place at 2 p.m. in the Russell Senate Office Building, Room 428.
"CONNECT's new D.C. office and our Innovation 101 series will bring the innovation community's top policy priorities to the forefront of the national agenda," said CONNECT Public Policy Director Timothy Tardibono.  "Even in a tough economy, we are seeing extraordinary inventions coming out of our start-up businesses in fields ranging from action and sport technologies to life science-diagnostics, clean technology, and wireless health.  The goal of the series is to keep Congress aware of these inventions and help them understand the impact Congressional decisions have on a start-up's ability to bring these new inventions to market.  Bill's Hall of Fame sports background makes him the perfect spokesman for the industry and its federal policy opportunities and concerns."
Genesis Plaza Sells for $10 Million
Genesis Plaza, a 57,685-square-foot office building at 4995 Murphy Canyon Road in San Diego, has been sold for $10 million to Escondido-based NetREIT Inc., a real estate investment trust formed in 1999. Built in 1988, Genesis Plaza is a four-story suburban office building whose major tenants include the California Department of Consumer Affairs, Panasonic and Wachovia/Wells Fargo. Mark McEwen, senior vice president in Colliers International's  San Diego office, and Fred Cordova of Colliers' L.A. office with assistance from Tom Wilcox and Ken Kisbert, also with Colliers, represented both the buyer and the seller, Mullrock Murphy Canyon LLC, a joint venture between San Francisco-based Rockwood Capital and Laguna Beach-based The Muller Co.
Life Science Industry Poised for Growth
Pending lease transactions by companies in San Diego County's life science industry totaled 250,000 square feet at mid-year while there was more than 750,000 square feet of pending sales, according to a report by Cushman & Walefield's Global Life Science Practice. Gradually improving business activity and more available financing set the stage for improved tenant activity later this year and in 2011, the report said.
"Financing levels are improving and the slowly increasing availability of capital will help fund growth in research and new technologies," said Brent Jacobs, senior managing director of the Life Science Practice. "We are seeing fewer company failures this year as we did in 2009. The stock market has been on an upward trend since last November, which indicates improved corporate confidence and should translate into more venture capital."
The group's report shows that current vacancy of 11.6 percent is up from 10 percent at the same time in 2009 and nearly double the 5.9 percent vacancy recorded in 2008. "The higher vacancy is consistent with our prediction that growing supply will outpace the increase in demand throughout 2010 and possibly beyond," said Greg Bisconti, a senior director with Cushman & Wakefield. "As with the rest of the economy, decision makers and their backers are optimistic, but remaining very conservative in their commitments."
Bisconti said that as most of the 1 million square feet of sale and lease transactions are finalized, vacancy should hover at its current rate for the remainder of 2010 before trending downward. "We are also seeing an upturn in the volume of 'new' tenant activity — those companies just beginning the search process for space — and expect that transaction volume will increase dramatically into 2011, further helping to lower vacancy."
The Cushman & Wakefield report shows that tenant demand, which is defined by those tenants who are beginning the search process (as opposed to those already in final negotiations), is gradually returning to historical normalcy, currently tracking between 616,000 and 773,000 square feet. This is up from a year ago when demand was 400,000 square feet and compares to an average of 700,000 square feet between 2003 and 2008.
"Certainly, not all of the new tenant demand we are tracking will translate into executed leases or sales, but the current activity reflects the beginning of renewed interest and confidence in the market," Bisconti said. "On the leasing side, it continues to be a tenant's market with landlords willing to restructure leases, provide flexible strategies for shorter-term commitments, and provide lower-rent options for those seeking more permanent occupancy. On the investment side, activity is picking up for the major lab REITs, following a two year hiatus."
Downtown Sound Bites
Don Telford, president and CEO of San Diego Theatres, is the guest speaker at the Centre City Development Corp.'s free monthly lunch-time program — Downtown Sound Bites — Sept. 7 from noon to 1 p.m. at the Downtown Information Center. Telford will discuss background information about the Civic Theatre and Balboa Theatre, the challenges of operating two venues, the process of programming and the vision for the theaters. A question and answer session will follow. Lunch is not provided.
Regional Aviation Strategic Plan to be Aired
The San Diego County Regional Airport Authority has scheduled four public information sessions — or open houses — in September to explain the Regional Aviation Strategic Plan (RASP), which will make recommendations to improve airport operations in the region. The schedule:
• Tuesday, Sept. 14, 5:30-7:30 p.m. San Diego County Regional Airport Authority Commuter Terminal, Board Room, 3225 North Harbor Drive,
San Diego 92101.
• Thursday, Sept. 16, 5:30-7:30 p.m. McClellan-Palomar Airport, Airport Administration Office, 2192 Palomar Airport Road, Carlsbad 92011.
• Wednesday, Sept. 22, 5:30-7:30 p.m. Gillespie Field, Airport Administration Office, 1960 Joe Crosson Drive, El Cajon 92020.
• Thursday, Sept. 30, 5:30-7:30 p.m., South County Economic Development Council Career Center, 1111 Bay Boulevard, Suite E, Chula Vista 91911.
The meetings will be an open house format with a formal presentation at 6 p.m. While this is not a formal public comment period, the airport invites the public's questions about and input on the RASP as the analysis moves forward. For more information, visit sdrasp.com.
Cubic Transportation Systems Promotes Min Wei
Cubic Transportation Systems Inc. has promoted Min Wei to vice president of financial operations worldwide. Wei has served in an acting capacity in the position following Matt Cole's promotion to managing director of Cubic Transportation Systems' Australasia operations. Cole previously was vice president of financial operations. Before joining Cubic, Wei was vice president of finance for ERG Transit Systems from 2003 to 2009. Previously, he held various executive finance management positions in other high-tech and telecommunications businesses. Wei joined Cubic as vice president of commercial activities in 2009 when Cubic acquired selected Vix ERG assets in North America. He holds a master's degree from the University of San Francisco and a bachelor's degree from the University of International Business & Economics in Beijing. Cubic Transportation Systems is the transportation unit of Cubic Corp.
Grant to Serve Veterans Seeking Engineering Careers
SDSU's College of Engineering will launch two new programs in the spring aimed at preparing veterans for careers in engineering, thanks to a new grant from the National Science Foundation Innovations in Engineering, Education, Curriculum and Infrastructure program. The $200,000 San Diego program will begin to connect veteran students in engineering at SDSU with year-round internships in engineering firms across San Diego. Additionally, it will support advanced math courses offered to active duty servicemembers in San Diego to augment their  military training and experience.
Credit Union to Host Used Car Sale
The San Diego County Credit Union will host a used car sale Sept. 10-11 in the parking lot of its administration building at 6545 Sequence Drive in Mira Mesa. It lasts from noon to 6 p.m. on Friday and from 8 a.m. to 4 p.m. on Saturday. Some 300 late-model, low-mileage cars, trucks and SUVs will be available for sale from the Penske Automotive Group Inc. Trade-ins are welcomed. The credit union is offering special low loan rates during the  sale. A three-month or 3,000-mile limited drive-train warranty is included. Buyers should bring a current driver's license, proof of insurance and current pay stub. For more information, call (877) 732-2848, or visit sdccu.com.
Adams Avenue Street Fair Musical Lineup Announced
The Adams Avenue Business Association has announced the 78 musical acts that will perform at this year's Adams Avenue Street Fair on Sept. 25-26. The festival will cover eight blocks of Adams Avenue between 35th and 32nd streets and will include six stages of performers, three beer and wine lounges, arts and crafts booths and food vendors and carnival rides for children. Hours are from 10 a.m. to 9 p.m. on Saturday and from 10 a.m. to 6 p.m. on Sunday.
Sept. 25 Lineup:
Robert Walter
Exene
Rocket Science featuring Jack Tempchin
Fully Fullwood Band
Mr. Tube and The Flying Objects
Lloyd Hemmings
Stripes & Lines
Robin Henkel with Horns
Sara Petite
San Diego Latin Jazz Combo
Combo Libertad
Joey Harris and The Mentals
Joanie Mendenhall
Social Green
The Fremonts
Nena Anderson Trio
The Bayou Brothers
The Howls
Matt Curreri
Jackson Price
Alex Woodard
The Smart Brothers
7th Day Buskers
Folding Mr. Lincoln
John Meeks
Taryn Donath
Steve White
Blue Frog
Chet and The Committee
Kenny Eng
Scott West
Josh Damigo
Maren Parusel
Broni
Alysse Fischer
John Hull
Doug Johns
The Travis Larson Band
Erin McLaughlin & Sean Watkins
Jake Newton
Isaac Russell
Family Wagon
OHM
San Diego School of Rock
Rugcutters Dance Academy
Copley YMCA Hip Hop
Sept. 26 Lineup:
Mariachi El Bronx
James Harman and Friends
Peter Case
The Lions
The Boogaloo Assassins
Roy Ruiz Clayton and The New Army of Ragged Angels
The Stone Foxes
Scarlet Symphony
The Heavy Guilt
Joe Wood and The Lonely Ones
145th Street
Bishop John W. Haynes and Change
Citizen Band
FMera
Billy Midnight
Plow
Uncle Bob and The Earthmovers Featuring Lady J
Chase Morrin and The Latin Connection
Sene Africa
Dead Feather Moon
Fearless in Fairweather
Little Hurricanes
Ramekega
Aaron Bowen
Chad Cavanaugh
Trevor Davis
Jaime Drake
Joni Ji
Molly Jonson
Jordan Reimer
Copley YMCA Taekwondo Demonstration
Vernetta's Dance Studio
***
The Daily Business Report is produced by REP Publishing Inc., publisher of San Diego Metropolitan Magazine, the North Park News, Kensington News and the West Coast Craftsman. (619) 906-4104.