Daily Business Report — Sept. 8, 2010
You're Invited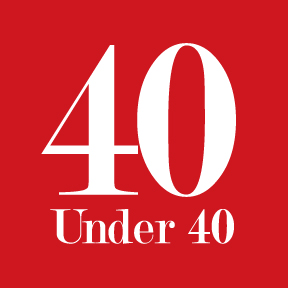 Forty of the San Diego region's best and brightest minds will be toasted on Thursday at the 11th annual 40 Under 40 Awards program luncheon sponsored by San Diego Metropolitan Magazine. Seats are still available. The luncheon will be held at noon in Ballroom 6 A&B at the San Diego Convention Center. Tickets are $75. Tables are $750. For tickets, contact Cyndi Meeves at (619) 906-4105. Read about the accomplishments of the winners in our September issue.
Harbor Club Pool Renovation Completed
BSD Builders has completed a $1.75 million upgrade and renovation of the 13,000-square-foot pool deck at the Harbor Club in Downtown San Diego. The construction project included the demolition and removal of more than 400,000 pounds of topping slab concrete and dirt from the existing sixth-floor pool deck and planters as well as the reconstruction of existing swimming pool and spa. The renovation project was led by BSD Project Superintendent Randy Poe and Project Manager Mike Fayad. The project team included David Reed Landscape Architects; Milnamow-York Interior Design; and construction manager KAVANAGH associates. Construction team members included Dreamscape; Structural Engineering Solutions; ICR Services; MSI; TB Penick & Sons; Penhall Company; Tri Co Flooring; Mission Valley Pools; General Coatings; Ghianni LaRussa Group; Lyons Masonry; Davis Framing, wood framing; TCP Plumbing; Berg Electric; Pure Water Pools; and Acme Safety. The Harbor Club is at 100 and 200 West Harbor Drive.
LL Cool J Visits Warwick's for Book Signing
Grammy Award-winning rapper LL Cool J will visit Warwick's book store in La Jolla on Sept. 19 to sign his new book, "LL Cool J's Platinum 360 Diet and Lifestyle," where he describes his 30-day workout regimen and diet plan that he says will help followers shed up to 20 pounds in four weeks. The event, free and open to the public, will be at noon. For the book to be signed, it must be purchased at Warwick's. For more information, call the bookstore at (858) 454-0347.
Landscape Contractors Receive Beautification Awards
Twenty local landscape contractors have been presented with 2010 Beautification Awards from the San Diego chapter of the California Landscape Contractors Association for excellence in landscape installation and maintenance. The three top awards were: Sweepstakes award for best overall project to Benchmark Landscape Inc. of Poway for its work at the Sony Electronics Inc. corporate headquarters on Via Esprillo in Rancho Bernardo; President's Award to The Brickman Group of San Diego for landscape construction at the Solar Turbines facility on Ruffin Road in Kearny Mesa; and the Judges Award to The Brickman Group of San Diego for landscape maintenance at The Plaza at La Jolla, a 17-acre business center on La Jolla Village Drive in San Diego.
Multiple award winners included: The Brickman Group with seven awards; Bradley Landscape of Encinitas with five awards; AAA Landscape Specialists Inc. of San Marcos and Benchmark Landscape Inc. of Poway, each with four awards; New Way Landscape and Tree Services of Clairemont, Paradise Landscape of Carlsbad and Southwest Landscape of San Diego, all with three awards; Columbine Landscape Inc. of Vista, JCMS Landscaping of Santee, Landcare Logic of San Diego, Nature Designs Landscaping of Vista, The Yard Fairy, Inc. of Carlsbad and Torrey Pines Landscape Inc. of San Diego, all with two awards.
Public Speaking Techniques Offered
The San Diego Advertising Club will present two workshop sessions on Sept. 14 and 21 on public speaking techniques. They will be held from 6 to 8 p.m. at the Ad Club offices at 3579 Five Ave. Downtown. Discussion topics will include creating and delivering dynamic presentations, how to avoid death by PowerPoint, how to use good imagery, the best way to storyboard, icebreaker techniques, how to handle rough crowds and how to keep the audience engaged. The presenter will be Gary Ware, director of media operations with Covario, a digital marketing and advertising company. Cost to attend is $80 per person for Ad Club members and $100 per person for nonmembers. For more information, visit sandiegoadclub.com or call (619) 255-2281.
Cook & Schmidt Adds to Executive Staff
PR, advertising and marketing firm Cook & Schmidt has hired Deborah Castillo as director of social marketing and environmental affairs and Lawrence McGuire as account supervisor. Castillo has more than 17 years of professional communications and management experience and McGuire holds over 14 years of professional experience managing public and media outreach programs. Castillo previously directed and managed the city of San Diego's Think Blue media and public advocacy campaign to reduce urban runoff to San Diego's beaches, bays and watersheds. McGuire's career includes work for a major water district and city government work on several key projects, including two citywide planning initiatives.
San Diego Grantmakers Hires Director of Communications
San Diego Grantmakers has hired Michelle Slingerland to fill the newly formed position of director of communications. Slingerland will be responsible for all of the membership association's internal and external communications activities.  Slingerland was most recently the public affairs manager at the San Diego County Apartment Association, and has eight years of experience in public relations and government affairs. San Diego Grantmakers is a nonprofit membership association of nearly 90 private foundations, corporate giving programs, public charities, giving circles and government funders that carry out $25,000 or more annually in charitable giving.
Higgs Fletcher & Mack Appoints Executive Director
Henry Angelino has joined Higgs Fletcher & Mack as executive director, replacing David Whitson. Angelino recently retired from the Navy as a captain with 25 years of service. Whitson had held the executive director position since 1999 when Higgs Fletcher & Mack merged with McGinnis Fitzgerald. Angelino had been stationed in San Diego for 17 years and served as the commanding officer of the amphibious ship USS Germantown and as the reactor officer of the USS Ronald Reagan. He earned his undergraduate degree from Duke University and a graduate degree from Southern Methodist University.
Interim President Appointed for Cuyamaca College
Robert Garber, a 33-year veteran of California community colleges, has accepted a one-year appointment as interim president of Cuyamaca College. Garber retired in 2009 as president of Los Angeles Pierce College. He became interim vice president of student services at Cuyamaca College in August. Garber had previously worked at Pierce College from 1977 to 1996 as an instructor, counselor, department chair, director and dean followed by 10 years as vice president for student services at San Diego Miramar College before returning to Pierce College as its chief executive officer in 2006, a post he held for three years. Garber holds master's and bachelor's degrees from the University of California, Berkeley, and is a community college graduate from West Los Angeles College.
Stephen Korniczky Joins Sheppard, Mullin, Richter & Hampton
Stephen S. Korniczky has joined the San Diego/Del Mar office of Sheppard, Mullin, Richter & Hampton LLP as a partner in the firm's intellectual property practice group.  Korniczky will also co-chair the firm's 70-attorney IP practice group with current co-chairs Daniel N. Yannuzzi and Carlo F. Van den Bosch. Korniczky most recently practiced at Paul Hastings in San Diego. He was a member of Paul Hastings' litigation steering committee and served as chair of its global IP practice group from 2005 to 2009, overseeing its growth from 25 to over 100 IP attorneys. Korniczky received a J.D. from the University at Buffalo Law School, State University of New York in 1987 and his bachelor's degree from Polytechnic University.
NewSchool of Architecture and Design Names Dean
NewSchool of Architecture and Design (NSAD) has named Christopher Genik, an award-winning architect, educator and academic leader, as its dean. Genik will be the senior academic officer responsible for the leadership and operation of the school's programs starting Oct. 4. Genik joins NSAD after eight years as a professor and director of the undergraduate architecture program at Southern California Institute of Architecture in Los Angeles. He is also a principal, partner and co-founder of Daly Genik Architects in Santa Monica. Genik received a master's degree from Rice University and a bachelor's degree from Carleton University. He also holds baccalaureates from Lycée Francais de Londres and Lycée Francais de Barcelona.
Speakers Lined Up for USD Fall Lecture Series
Peter Bren, chairman and president of KBS Realty Advisors, and Hamid Moghadam, chairman and CEO of AMB Property Corp., have been chosen as speakers for the fall lecture series of the  USD Burnham-Moores Center for Real Estate. Bren will appear at the Oct. 6 program and Moghadam will speak at the Nov. 30 program. The programs will take place from 7:30 to 9 a.m. at the Joan B. Kroc Institute for Peace & Justice on the USD campus. Registration costs $35 per event or $60 for both events. To register, visit sandiego.edu/breakfast.
Girl Scouts Urban Campout Fundraiser is Friday
Friday is an evening for tie-dyed t-shirts and bell bottoms if you are interested in the Girl Scouts' "Urban Campout: Feelin' Groovy" fundraiser Friday at 6 p.m. at Girl Scout headquarters in Balboa Park, 1231 Upas St. Tickets are $175. Guests are invited to wear '60s/'70s threads — or other causal TGIF attire — for a nostalgic evening of games, hip auction items, gourmet munchies, live vintage music by The Heroes, and s'mores around the campfire. Carol LeBeau will emcee the event. Urban campers will test their karma with a drawing for a Holland America Line cruise, and bid on 175 auction packages, including getaways on Southwest Airline to Cape Cod, Cabo San Lucas, Hawaii, and the former hippie mecca of San Francisco. GEICO is Urban Campout's presenting sponsor for the fourth year. Others underwriters include AT&T, Union Bank, Katherine D. White, Barbara and David Groce, Issa Family Foundation, Super Dentists, Sycuan Band of the Kumeyaay Nation and San Diego County Credit Union, plus inkind sponsors Holland America Line, KPBS, San Diego Magazine and Southwest Airlines. For more, visit sdgirlscouts.org/uc or call (619) 610-0807.
The Daily Business Report is produced by REP Publishing Inc., publisher of San Diego Metropolitan Magazine, the North Park News, Kensington News and the West Coast Craftsman. (619) 906-4104.