Daily Business Report — Oct. 20, 2010
Vote for the Most Admired Company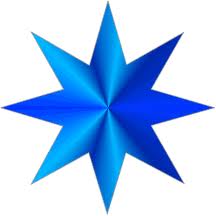 San Diego Metropolitan Magazine is soliciting nominations for the 15 Most Admired Companies in San Diego County. The winning companies will be profiled in the December issue of the magazine. To nominate a company, fill out the form on our Website: sandiegometro.com. The deadline is Oct. 30. For more information, call Rebeca Page at (619) 906-4104 or send an e-mail to her at rebecapage@sandiegometro.com.
New Legislation Could Help Chargers Stadium Proposal
Gov. Schwarzenegger has signed legislation by Assemblyman Nathan Fletcher that eliminates the cap on the amount of state redevelopment funds for which Downtown San Diego's Centre City Development Corp. is eligible.  "If you like the jobs, housing, and ballpark that Downtown redevelopment has already created, you will love what this bill does for our region," said Andrew Poat, vice president of policy for the San Diego Regional Economic Development Corp. Early estimates of the benefits include $7 billion to $9 billion in public funds – and two to three times that much private sector funding for Downtown redevelopment, housing projects and infrastructure.  Some 100,000 jobs could result over the life of the legislation.
Specific projects that are expected to benefit from the redevelopment include the North Embarcadero Project, affordable housing in the East Village and possibly a new stadium for the Chargers. The San Diego City Council must complete a community needs assessment and hold public hearings to gain input from stakeholders. The council also must approve all expenditures involving redevelopment dollars.
"The Downtown San Diego Partnership applauds Gov. Arnold Schwarzenegger, Assemblyman Nathan Fletcher, Mayor Jerry Sanders and the San Diego delegation for their support of SB 863," the organization said in a statement. " This legislation will create 110,000 jobs in the San Diego region and encourage billions of dollars in private investment toward the revitalization of our Downtown.  Eliminating the cap will allow the San Diego City Council to keep tax dollars local to invest in parks, transportation projects, and public infrastructure."
Jewelry Career Fair & Open House
The Gemological Institute of America in Carlsbad has lined up 27 companies to take part in Friday's Jewelry Career Fair & Open House where recruiting will be held for more than 250 jobs. Attendees also will be able to view more than 1,000 gems and minerals on exhibit at the institute, located at 5345 Armada Drive in Carlsbad. The event will be held from 8:30 a.m. to 2:30 p.m. with recruiting beginning at 10:15 a.m.
"The jobs available are not just for those already in the jewelry industry," says Jessica Sachariason, public relations project manager. "There are positions for those looking for a second career. There are a lot of opportunities for skill transfer." For example, if a person has worked in sales at a department store or in the auto industry, those skills can transfer over into a position in the jewelry industry.
San Diego-based companies that will be recruiting include Beads Crystals & More, Charles Koll Jewellers, Cosmic Ant, House of Diamonds, Leo Hamel Fine Jewelers, Spectrum Fine Jewelry & Exotic Gems and Sprint Diamonds. Nationwide companies with locations in San Diego include Zale Corp., Sterling (Kay's Jewelers), Tiffany & Co. and Ben Bridge.
A wide variety of jobs will be available, including retail sales, marketing, executive assistant, account executive, appraiser, jewelry polishers, estate jewelry buyer, bench jewelers, graphic designers, shipping assistants, goldsmith, merchandise trainee, gem and diamond consultant and many others.
County Home Sales Decline
September home sales in San Diego County totaled 3,069, down from 3,113 in August and an 11.1 percent decline from the 3,454 homes sold in September of last year, according to a report by San Diego-based MDA DataQuick. The median price paid for a home was $330,500, down from $337,000 in August and up 1.7 percent from the median of $325,000 in September 2009.
Southern California
Southland home sales dropped for the third month in a row amid renewed doubts about a market that is recovering in fits and starts. The median price moved up on a year-over-year basis for the tenth month in a row and has regained about one-fifth of its peak-to-trough loss. The effects on the market of the latest chapter in the foreclosure crisis are unclear, a real estate information service reported.
A total of 18,091 new and resale homes were sold in San Diego, Los Angeles, Riverside, Ventura, San Bernardino and Orange counties in September. That was down 2.4 percent from 18,541 in August, and down 16.0 percent from 21,539 for September 2009, according to MDA DataQuick.
"Today's market can be characterized as much by activity that's not happening, as by the activity that is happening. We're seeing distress-selling, bargain-hunting and entry-level buying, while the rest of the market is still largely on hold," said John Walsh, MDA DataQuick president.
The median price paid for a Southland home was $295,500 last month. That was up 2.6 percent from $288,000 in August, and up 7.5 percent from $275,000 for September 2009. The low point of the current cycle was $247,000 in April 2009, while the high point was $505,000 in mid 2007. The median's peak-to-trough drop was due to a decline in home values as well as a shift in sales toward low-cost homes, especially foreclosures.
Foreclosure resales accounted for 33.4 percent of the resale market last month, down from 34.5 percent in August and down from 40.4 percent a year ago. The all-time high was February 2009 at 56.7 percent.
Thunderbird Resorts to Relocate
Thunderbird Resorts has purchased an 8,025-square-foot building at 12255 Parkway Centre Drive in Poway for $1.6 million and will relocate from its current Poway address on Dearborn Place in November. The building offers 40 parking spaces, a large reception area and a training room. Thunderbird Resorts and the seller, San Diego Employers Association, were represented by Mickey Morera and James Duncan of Cushman & Wakefield in the transaction. Thunderbird Resorts provides branded casino entertainment and hospitality services.
Barnhart Balfour Beatty Finishes China Lake Project
Barnhart Balfour Beatty of San Diego has completed the $63.8 million Weapons and Armament Technology Center at the Naval Air Weapons Station in China Lake, located 150 miles northeast of Los Angeles on the western edge of the Mojave Desert. KMA Architecture & Engineering provided structural, mechanical, electrical and plumbing design and consulting services for the design/build project. The center is now known as the Dr. William B. McLean Laboratory.
Waste Management Hires Sales Representative
Erica Tricco has been appointed the food and retail major account sales representative for Waste Management in San Diego and Orange counties. Her responsibilities are to work in partnership with food and retail customers to manage and recover valuable renewable materials while eliminating unnecessary waste. A FedEx employee of six years, Tricco most recently served as account executive of market development where she was responsible for marketing and development, proposing business plans and strategies, as well as providing value and solving problems for customers. Prior to that position, Tricco served as senior account executive. Tricco earned a bachelor's degree in communications and a minor in Spanish from the University of Mississippi where she attended on a full volleyball scholarship.
Nolte Associates Appointments
Nolte Associates Inc. has appointed Rich Miller and Doug Taft to associates and Larry Shaw to principal of the San Diego company. Associates and principals are partial owners of the firm. Miller has 13 years of civil engineering experience following 15 years in the construction industry. Shaw is the regional marketing director for Nolte's Southern California offices and he leads the firm-wide renewable energy practice group. He has 27 years of experience. Taft, a senior surveyor in the San Diego office, has 10 years of civil design, drafting and surveying experience. Miller, Shaw and Taft are three  of 11 employees firm-wide who were recently appointed to associate or principal.
Residents Can Give Online Opinions to Supervisors
The Board of Supervisors agreed to allow online public comments on agenda items, enabling residents to actively participate in meetings of the board. The online comment application, called eComment, will be implemented as a two-year pilot project. Residents can access the agenda from the Board of Supervisors Web page, and encourage the board to vote "yes" or "no" on a particular agenda item. Participants also will be given an opportunity to explain to supervisors the reasons for their opinion. The comment period will run parallel with the posting of the board agenda, and will close prior to the start of the board meeting. Supervisors will have access to the online comments throughout the comment period. All online comments will be available to the public and be considered official ounty record.
SCORE San Diego Small Business Workshops
Fees range from $29 to $109 depending on the program.
• Oct. 22 – Internet Marketing 302: E-mail Strategy – 9 a.m. to noon at Point Loma Nazarene University in Mission Valley (4007 Camino del Rio South, San Diego 92108; pre-paid registration $49, $59 at the door).
• Oct. 22 – Business Basics 101 – 9:30 to 11:30 a.m. at SCORE Entrepreneur Center (550 West C St., #550, San Diego 92101; FREE! Please pre-register).
• Oct. 23 – Effective Marketing – 9 a.m. to 4 p.m. at Point Loma Nazarene University in Mission Valley (4007 Camino del Rio South, San Diego 92108; pre-paid registration $69, $79 at the door).
• Oct. 25 – Internet Marketing 201: SEO – Carlsbad – 9 a.m. to 3 p.m. at National University in Carlsbad (705 Palomar Airport Road, Carlsbad 92011; pre-paid registration $69, $79 at the door).
• Oct. 26 – How to Start and Manage Your Own Business – 9 a.m. to 4:15 p.m. at Point Loma Nazarene University in Mission Valley (4007 Camino del Rio South, San Diego 92108; pre-paid registration $69, $79 at the door).
• Oct. 27 – Business Plan 201: How to Write a Business Plan – 9 a.m. to 3:30 p.m. at Point Loma Nazarene University in Mission Valley (4007 Camino del Rio South, San Diego 92108; pre-paid registration $99, $109 at the door).
• Oct. 28 – Financial Statements – Carlsbad – 9:30-11:30 a.m. at National University in Carlsbad (705 Palomar Airport Road, Carlsbad 92011; pre-paid registration $29, $39 at the door).
• Oct. 29 – Marketing for Non-Profits – 9-11:30 a.m. at San Diego Foundation – Liberty Station (2508 Historic Decatur Rd #200, San Diego 92106; pre-paid registration $39, $49 at the door).
For more information, call (619) 557-7272 or visit score-sandiego.org.
The Daily Business Report is produced by REP Publishing Inc., publisher of San Diego Metropolitan Magazine, the North Park News, Kensington News and the West Coast Craftsman. (619) 906-4104.