Daily Business Report — Oct. 22, 2010
Vote for the Most Admired Company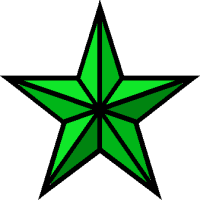 San Diego Metropolitan Magazine is soliciting nominations for the 15 Most Admired Companies in San Diego County. The winning companies will be profiled in the December issue of the magazine. To nominate a company, fill out the form on our Website: sandiegometro.com. The deadline is Oct. 30. For more information, call Rebeca Page at (619) 906-4104 or send an e-mail to her at rebecapage@sandiegometro.com.
Scripps Health Launches System-Wide Management Restructure
Scripps Health says it has implemented a system-wide management restructuring that has the potential for saving about $150 million a year but will result in some job displacements. Under the new structure, costs will be cut by the elimination of unnecessary variation in how the facilities are run and how care is delivered, according to Chris Van Gorder, president and CEO. "Very few health systems have a complete system-wide horizontal leadership structure to go along with the traditional vertical management structure. We believe we are one of the first to move in this direction," said Van Gorder. The changes began Oct. 1 in light of reductions in reimbursement from Medicare and private insurers.
"As reimbursements fall, we must reduce our costs and improve the already high quality care we provide without resorting to across-the-board cuts and layoffs," said Van Gorder.  "I want to make sure that we take care of our people, just as they take care of our patients. As part of this process, we are committed to preserving jobs for those who are displaced by this restructuring." To avoid layoffs, Scripps has a Career Resource Center  to assist employees in transitioning to new positions within the organization. 
Scripps said a recent preliminary audit conducted by its project management office indicated potential long-term cost savings for Scripps may come from areas as diverse as coffee vendors ($200,000 in possible savings); clinical laboratory functions ($6 million to $12 million in possible savings); cardiac surgery programs (approximately $4.3 million in possible savings).
In the new horizontal management model, Scripps is divided into four operational divisions: Corporate Medical, Clinical Operations, Support Services and Administrative Services. Division heads are Chief Medical Officer Brent Eastman, Senior Vice President Barbara Price and Senior Vice President John Armstrong.
CCDC Begins C Street Improvements
Centre City Development Corp. has begun a much-needed improvement program for C Street Downtown — a $284,000 project stretching between State Street and 11th Avenue. Work is expected to take two months. The project will include installing brighter, more energy-efficient lighting, improving and widening sidewalks as well as replacing overgrown, mismatched plants with a low-lying, drought-tolerant landscape. Damaged curbs and gutters also will get a facelift and broken, obtrusive above-ground planters will be removed. Funding for the project comes from Downtown redevelopment property tax increment. City officials said the upgrades will make the area easier to police, increase visibility of business storefronts and improve the walking experience. Clean & Safe, Downtown's property and business improvement district (outside of Little Italy), will take care of the ongoing maintenance and irrigation of the newly installed landscape.
Officials said that while these improvements will spruce up the area, a master plan to transform C Street into a key hub for transportation and commerce in Downtown remains a challenge and will require significant funds beyond local agencies to complete the vision. The project would overhaul car and pedestrian traffic flow, realign and improve trolley lines and stations, redevelop public spaces to encourage pedestrian and business activity, encourage private development and install public art. "These enhancements are just the first step in revitalizing this important civic corridor," said CCDC Chairman Fred Maas. "The hope is a comprehensive vision for C Street can one day be realized."
Attorney Leslie Devaney Gets Advocacy Panel Appointment
Attorney Leslie Devaney of Stutz Artiano Shinoff & Holtz APC, has been selected to serve on the California League of Cities Legal Advocacy Committee. Devaney, who also serves as city attorney for the cities of Murrieta and Del Mar, will represent the Riverside County division for the two-year appointment. The Legal Advocacy committee is comprised of 20 regional city attorney representatives throughout California who weigh in on legal issues and provide Amicus assistance where legal outcomes may have a major significance to the common interests of the cities. Committee members meet four to five times a year.
San Diego Press Club Names New Officers
Lee Swanson, public information officer for the San Diego Fire-Rescue Department, has been named the new president of the San Diego Press Club for 2010. Swanson succeeds Jan Rieger of McLane Rieger Communications Inc. Freelance writer Nicole Sours Larson was named first vice president, while fellow freelancer Jill Esterbrookswas named second vice president. Retired radio news reporter Reid Carroll continues as treasurer, and freelance writer Rebecca Chappell is secretary. Four new members have joined the board: Ed Joyce, environmental reporter for KPBS radio; April Harter, account executive and director of social media at Scribe Communications; Pauline Repard,  A print reporter for more than 30 years; and Karolen Linderman, Web-media. Continuing board members are Gayle Lynn Falkenthal, Falcon Valley Group;Sally Hixson, Hixson & Weith LLC; Chris Jennewein, Patch.com; Rowena Kelley, San Diego Magazine; Dennis Morgigno, Channel 4 San Diego; Michelle Mowad, Patch.com; Gloria Penner, KPBS-TV/FM; Laura Walcher, J. Walcher Communications; and FrankSaldana, member emeritus.Terry Williams remains the clubmanager.
Valentina Bertolizio Joins domusstudio architecture
Valentina Bertolizio, a 10-year veteran of the architectural industry, has joined domusstudio architecture. Formerly an associate with Carrier Johnson+Culture, Bertolizio is overseeing the new 420-seat North County campus  of C3 Church in Carmel Valley, planned to be a contemporary worship venue. Her work experience includes educational, health care, civic/government, corporate/office and high-rise residential buildings. Bertolizio is LEED accredited. She earned bachelor's and master's degrees in architecture from Polytechnic of Milan, Italy.  Her emphasis was on architecture in environmental, health care, industrial and interior design. She became a licensed architect in Italy in 1997.
C.R. Lawrence Co. Purchases Sorrento Mesa Building
L&D Real Estate Holdings, dba C.R. Laurence Co. Inc., has purchased an industrial building in Sorrento Mesa for $2,909,970. The 27,714-square-foot building, located at 10280 Camino Santa Fe, was sold by the Holladay Family Trust. C.R. Lawrence plans to improve the space with new offices and showroom area and will move into the building early next year. It will use the building for its San Diego County warehouse and showroom. The company is a manufacturer and supplier to the glazing, railing, architectural, construction and automotive industries. It was represented by Mickey Morera of Cushman & Wakefield. The seller was represented by Ty Moffatt and Scott Moffatt of Colliers.
Dynalectric Completes $28 Million Berth Lima Upgrade
Dynalectric Company San Diego has completed the installation of all electrical systems involved in the $28 million upgrade of Naval Base Coronado's Berth Lima facility. The yearlong project was required to accommodate a third Nimitz-class nuclear aircraft carrier, the USS Carl Vinson, plus planned major maintenance activities on the berth. San Diego has not had three aircraft carriers in port at the same time for some time, so getting the pier at Naval Base Coronado ready for the event was a major undertaking, said Channey Doud, executive vice president. Since the berth must have the capacity to now accommodate up to three carriers — the USS Nimitz, USS Ronald Reagan and USS Carl Vinson — when they are in port, and be "cold-iron" (the ability to shut down the carrier's own power generation) while docked, the upgrades and increased capacities were necessary, said Doud. Upgrades or renovations to the water, electricity, communications and sewage systems were all included. The Dynalectric project team included Steve Jensen, project manager, James Mayard, general foreman, Jim Colllins, estimator. The contract was awarded and managed by the Naval Facilities Engineering Command, Southwest, San Diego. The facilities were designed by Moffat & Nichol Blaylock of Long Beach. San Diego-based construction company Barnhart Balfour Beatty provided design-bid-build services for the expansion and renovation.
Sovia Pharmaceuticals Leases Space in Torrey Pines Science Park
Sova Pharmaceuticals has signed a 24-month lease valued at $385,000 in the Torrey Pines Science Park at 11099 Torrey Pines Road in San Diego. The company, which develops drugs to treat diseases of the central nervous sytem, leased 8,171 square feet. Jerry Keeney, Brian Starck and Dave Odmark of Cassidy Turley BRE Commercial represented the lessor, Touchstone Investments, in the transaction. Brian Cooper of Jones Lang LaSalle represented Sova Pharmaceuticals.
SCORE San Diego Small Business Workshops
Fees range from $29 to $109 depending on the program.
• Oct. 23 – Effective Marketing – 9 a.m. to 4 p.m. at Point Loma Nazarene University in Mission Valley (4007 Camino del Rio South, San Diego 92108; pre-paid registration $69, $79 at the door).
• Oct. 25 – Internet Marketing 201: SEO – Carlsbad – 9 a.m. to 3 p.m. at National University in Carlsbad (705 Palomar Airport Road, Carlsbad 92011; pre-paid registration $69, $79 at the door).
• Oct. 26 – How to Start and Manage Your Own Business – 9 a.m. to 4:15 p.m. at Point Loma Nazarene University in Mission Valley (4007 Camino del Rio South, San Diego 92108; pre-paid registration $69, $79 at the door).
• Oct. 27 – Business Plan 201: How to Write a Business Plan – 9 a.m. to 3:30 p.m. at Point Loma Nazarene University in Mission Valley (4007 Camino del Rio South, San Diego 92108; pre-paid registration $99, $109 at the door).
• Oct. 28 – Financial Statements – Carlsbad – 9:30-11:30 a.m. at National University in Carlsbad (705 Palomar Airport Road, Carlsbad 92011; pre-paid registration $29, $39 at the door).
• Oct. 29 – Marketing for Non-Profits – 9-11:30 a.m. at San Diego Foundation – Liberty Station (2508 Historic Decatur Rd #200, San Diego 92106; pre-paid registration $39, $49 at the door).
For more information, call (619) 557-7272 or visit score-sandiego.org.
The Daily Business Report is produced by REP Publishing Inc., publisher of San Diego Metropolitan Magazine, the North Park News, Kensington News and the West Coast Craftsman. (619) 906-4104.