Daily Business Report — Oct. 25, 2010



San Diego Metropolitan Magazine is soliciting nominations for the 15 Most Admired Companies in San Diego County. The winning companies will be profiled in the December issue of the magazine. To nominate a company, fill out the form on our Website: sandiegometro.com. The deadline is Oct. 30. For more information, call Rebeca Page at (619) 906-4104 or send an e-mail to her at rebecapage@sandiegometro.com.
Jobs: Up by 100 Over the Month
Down 4,700 Over the Year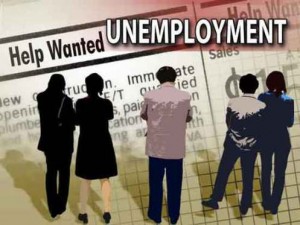 The unemployment rate in the San Diego County was 10.6 percent in September, unchanged from a revised 10.6 percent in August and above the year-ago estimate of 10.3 percent, the state Employment Development Department reported. The state jobless rate for September was 12.2 percent while the nation's was 9.2 percent.
Between August and September 2010:
Total nonfarm employment decreased by 100 and settled at 1,208,500 jobs.
• Agricultural employment gained 200 jobs, or 2.1 percent.
• Government reported the greatest month-over gain, adding 2,100 jobs. Seasonal job growth in state government (up 1,400) and local government (up 900) was partially offset by a decline in federal government (down 200) employment.
• Two other nonfarm industries also posted job gains, including educational and health services (up 1,200) and trade, transportation, and utilities (up 500). Manufacturing and mining and logging reported no change in employment levels over the month.
• The greatest month-over job losses came from leisure and hospitality (down 1,300), other services (down 1,100), and construction (down 900) to name a few.
Between September 2009 and September 2010:
Total nonfarm employment decreased by 4,400 jobs, or 0.4 percent.
• Agricultural employment declined by 300 jobs, or 3.0 percent.
• Government recorded the greatest year-over decline, down 3,700 jobs. Local government (down 5,000) was responsible for the job losses, primarily from local government education (down 2,500). Job growth in federal government (up 1,100) and state government (up 200) partially offset the overall decline in this sector.
• Eight other nonfarm industries recorded year-over job declines, but the most notable came from manufacturing (down 1,900), leisure and hospitality (down 1,700), financial activities (down 1,300), and trade, transportation, and utilities (down 1,100).
• Two industries posted job gains over the year, including professional and business services (up 4,800) and educational and health services (up 2,000).
Northrop Grumman Receives $14 Million Air Force Contract
The U.S. Air Force has awarded Northrop Grumman Corp.'s San Diego facility a $14 million contract extension to integrate its Common Link Integration Processing (CLIP) software package on B-1B and B-52 aircraft. The system is designed to provide aircrews with enhanced battlefield awareness, communications capabilities and weapons management. Under the 17-month contract extension, Northrop Grumman will support software integration, ground and flight tests. All 66 aircraft in the B-1 bomber fleet and 94 aircraft in the B-52 fleet will be CLIP enabled.
KMA Architecture Designing Army Building in Arizona
San Diego-based KMA Architecture & Engineering has begun designing an unmanned aerial system facility at Fort Huachuca in Sierra Vista, Ariz. The firm was retained by general contractor Jaynes Corp. to design the 30,000-square-foot bilding to achieve LEED Gold certification. Owned by the U.S. Army, the $8.6 million single-story UAS facility is a design/build project that will provide administrative, common and utility support areas. The building's service bays will require special design features including high ceilings, large insulated doors, overhead bridge crane and translucent clerestory windows.
British Airways to Start S.D. to London Nonstop Flights
British Airways will start nonstop daily flights between San Diego and London Heathrow on June 1 next year as part of a new business agreement with American Airlines and Iberia. The three-class Boeing 777 aircraft will be used. British Airways Flight 272 will depart San Diego at 8:05 p.m. daily and arrive in London at 2:25 p.m. the next afternoon. British Airways' returning Flight 273 will depart Heathrow at 3:05 p.m. local time and arrive in San Diego at 6:15 p.m.
Pathfinder Partners Acquires Properties
San Diego-based Pathfinder Partners LLC announced that it has expanded its portfolio of multifamily properties and residential subdivisions during the third quarter, acquiring five communities in Los Angeles and Coachella Valley, Orlando, Fla., Portland, Ore., and Norman, Okla. The loan purchases included: a $12.5 million senior loan on Hewitt Street Lofts with 33 partially constructed lofts in L.A.'s "Little Tokyo" district; a $27 million senior loan on Crimson Park, a 268-unit, 792-bed resort-style student housing project in Oklahoma City; a $6.9 million senior loan on Hawthorne Lofts, a newly constructed 27-unit loft project in the Hawthorne District of Portland, Oregon.
Construction Management Chair Selected
Linda M. Thomas-Mobley has been chosen to chair the construction management program at the NewSchool of Architecture and Design in San Diego, beginning this fall. Thomas-Mobley was a faculty member at the Georgia Institute of Technology for 13 years, serving the last three as associate chair of a building construction program. She is a civil engineer with research interests in facilities management, indoor environments and the application of American law to the construction industry. Prior to her academic career, Dr. Thomas-Mobley was construction manager for the Atlanta Committee for the Olympic Games, a senior attorney in corporate and real estate law and a lieutenant in the United States Navy Civil Engineer Corps. She holds a Ph.D. from the Georgia Institute of Technology, a J.D. from the University of Miami and master's and bachelor's degrees from the University of Florida.
S.D. LGBT Pride Seeks Executive Director Applicants
San Diego LGBT Pride is seeking applicants for the position of executive director, hoping to fill the position by January. The executive director works under the direction of the board of directions and has overall responsibility for the operational and financial management of the organization. Larry Ramey, co-chair of the organization, said the ideal candidate must have demonstrated leadership and management skills and the ability to work collaboratively with a volunteer board of directors and within diverse communities. For a complete job description and instructions on the application process, visit npworks.org and click onto the "management" tab.
SCORE San Diego Small Business Workshops
Fees range from $29 to $109 depending on the program.
• Oct. 26 – How to Start and Manage Your Own Business – 9 a.m. to 4:15 p.m. at Point Loma Nazarene University in Mission Valley (4007 Camino del Rio South, San Diego 92108; pre-paid registration $69, $79 at the door).
• Oct. 27 – Business Plan 201: How to Write a Business Plan – 9 a.m. to 3:30 p.m. at Point Loma Nazarene University in Mission Valley (4007 Camino del Rio South, San Diego 92108; pre-paid registration $99, $109 at the door).
• Oct. 28 – Financial Statements – Carlsbad – 9:30-11:30 a.m. at National University in Carlsbad (705 Palomar Airport Road, Carlsbad 92011; pre-paid registration $29, $39 at the door).
• Oct. 29 – Marketing for Non-Profits – 9-11:30 a.m. at San Diego Foundation – Liberty Station (2508 Historic Decatur Rd #200, San Diego 92106; pre-paid registration $39, $49 at the door).
For more information, call (619) 557-7272 or visit score-sandiego.org.
The Daily Business Report is produced by REP Publishing Inc., publisher of San Diego Metropolitan Magazine, the North Park News, Kensington News and the West Coast Craftsman. (619) 906-4104.