Daily Business Report — Nov. 19, 2010
Stars of 2011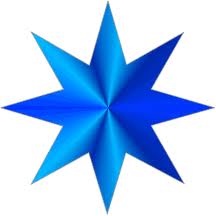 SD METRO will identify 25 Movers to Watch in 2011 in our January issue and you are invited to submit nominations through Dec. 2. You'll find a nomination form on our Website (sandiegometro.com). Tell us why you think your nominee will make outstanding contributions in his or her chosen field or community next year and accomplishments so far.
Bank of Southern California Expanding
Bank of Southern California has received regulatory approval to acquire two branch offices of Palm Desert National Bank— the Palm Springs office at 333 N. Palm Canyon Drive, Suite 102, in Palm Springs, and the La Quinta office at 47-000 Washington St. in La Quinta. Palm Desert National Bank will continue to operate its Palm Desert office at 73-745 El Paseo. The acquisitions are expected to close on Dec. 3. Natan Rogge, president and CEO of Bank of Southern California, said the acquisitions will inable the bank to realize its goal of expanding in Southern California. Bank of Southern California operates offices in Del Mar, Carlsbad, Ramona and Downtown San Diego. It had $131 million in assets as of Sept. 30.
Prime Healthcare acquires Alvarado Hospital
Prime Healthcare of Ontario, Calif., has acquired San Diego's Alvarado Hospital from Plymouth Health, a privately held Los Angeles-based company that owns and/or operates 13 acute care hospitals in California. Plymouth Health had owned and operated Alvarado since January 2007. Financial terms were not disclosed. Prime Healthcare said it will continue to operate Alvarado as an acute care hospital with an open and improved emergency department and will continue working with its 450 physicians, 1,000 employees and 400 volunteers. The hospital also owns and operates Paradise Valley Hospital in National City, which it acquired from Adventist Health in 2007.
Dr. Pejman Salimpour, one of the principals of Plymouth Health, said the decision to sell the hospital was a difficult one. "In the past several years, we have invested millions of dollars in equipment and resources to reinforce Alvarado's services to the community," he said. "We have also attracted a number of the top physicians in their fields to bring their considerable talents to Alvarado.  As a result, the hospital has significantly improved at all levels: medically, operationally, and financially. However, despite these successes, we do not believe that the business model of the stand-alone hospital is viable in today's changing health care arena.  We wanted to ensure that Alvarado could continue to provide much-needed services to the people of San Diego, and our best solution was to seek a large, proven California healthcare system."
Cubic Acquiring Abraxas Corp. for $124 Million
Cubic Corp. has entered into an agreement to acquire Abraxas Corp., a Virginia-based company that provides risk mitigation and operational expertise for national security, law enforcement and homeland security clients. The all-cash transaction has a value of $124 million and will be funded from Cubic's existing cash resources. The acquisition is expected to close in December. Abraxas will become a wholly owned subsidiary of Cubic and will operate under Rodney Smith, president. Abraxas and its more than 280 operational and technical experts will become part of Cubic's Mission Support Services segment. "Abraxas will be the cornerstone of an expanded Cubic presence in the national security and cyber security sectors," said John D. Thomas, vice president of finance and corporate development for Cubic. Abraxis had revenues of $60 million in 2009, according to Thomas.
Fitness Direct Buys San Diego Property for $1.955 Million
Fitness Direct, which provides new and used fitness equipment for home and commercial use, has purchased a 9,602-square-foot retail and industrial property at 8063 Balboa Ave. in San Diego for $1.955 million. Randy LaChance and Jon Danton of Voit Real Estate Servicdes represented the buyer in the ttransaction. LaChance and  Glen Volk of Voit also represented the sellers, Robert and Carol Schaefer of Revocable Trust.
Barona Resort & Casino Appoints Marketing Executive
Maylette Garces, a 20-year marketing and advertising veteran, has been appointed executive director of casino marketing at Barona Resort & Casino in Lakeside. Garces has worked in Barona's marketing department for 12 years and most recently served as the executive director of marketing services, which operates as Barona's in-house advertising agency. Garces will oversee over 150 staff members including Barona's Real Player Services department, VIP and Executive Hosts as well as the Casino Sales Department. Prior to joining Barona, Garces worked in marketing at several local advertising agencies. She holds a bachelor's degree in marketing from Pace University in New York City and a casino management certificate from the University of Nevada, Las Vegas. She has been honored with a Tribute to Women & Industry (TWIN) Award by the San Diego YWCA and currently serves on the board of the Ronald McDonald House Charities San Diego.
Convention Center Expansion Workshop on Saturday
The San Diego Convention Center Corp. will hold a workshop on Saturday to update the public on expansion plans for the San Diego Convention Center. It will be held from 10 a.m. to noon in Room 5 of the Convention Center on Harbor Drive. Attendees should enter from Harbor Drive near Lobby B and take the stairs or escalator to the upper level. Parking is available for $10 in the Ace garage beneath the Convention Center. A design team of Fentress Architects/John Portman & Associates/Civitas Inc. was selected last week to design the expansion. A conceptual design includes a new five-acre waterfront park, outdoor performance venue and an enhanced embarcadero promenade.
Trigild Appoints General Counsel
Fernando R. Landa has been named the new general counsel for Trigild, a property management, receivership and loan recovery specialist. A real estate professional and attorney, Landa was the recent recipient of the 2010 Associate of the Year Award presented by the San Diego Building Industry Association. General counsel is a newly created position at Trigild. Landa was previously an attorney with Hecht Solberg Robinson Goldberg & Bagley LLP, a San Diego real estate law firm, where he was involved in the acquisition, development, financing, leasing and disposition of commercial real estate assets. He holds a bachelor's degree from the University of Pennsylvania, a master's degree from University of San Diego School of Business Administration and a law degree from USD School of Law. He is involved with several professional organizations, among them the San Diego BIA, the Urban Land Institute, the Lincoln Club, the Burnham-Moores Center for Real Estate/Young Entrepreneurs Council and the San Diego County Bar Association.
Francis Parker Student to Play in the All-American Bowl
Matthew Wile of Francis Parker High School in San Diego has been selected to play in the 2011 U.S. Army All-American Bowl at the Alamodome in San Antonio, Texas. The annual East vs. West match-up will be televised live on NBC at 10 a.m. PST and will feature the nation's top 90 high school football players. Wile's head coach, John Morrison, has been invited to travel to San Antonio and attend the U.S. Army Coaches Academy, a three-day learning experience featuring NFL and NCAA coaches, as well as participate in game-week activities.
Convention Center Corp. Wraps Up Awards
The San Diego Convention Center Corp. has received the 2010 Waste Reduction Awards Program (WRAP Award) from the California Department of Resources, Recycling and Recovery, and the 2010 Alonzo Award for Sustainable Business Practices from the Downtown San Diego Partnership. The WRAP Award is the third consecutive recognition from the state and the sixth time since 1998 that SDCCC has been cited by the state for its recycling, waste reduction and environmental practices. The Downtown San Diego Partnership said the Convention Center Corp. "has gone above and beyond local, state and federal regulations in creating best practices in sustainability."
Budget OK'd for UCSD Clinical and Research Building
The University of California Board of Regents has approved the budget for capital improvements and external financing for the Clinical and Translational Research Institute building that is to be built on the medical campus of UCSD. The projected cost of the project is $269 million, which will be primarily paid for with external funding sources rather than state dollars, according to UCSD administrators. "The CTRI building will create a unique multidisciplinary environment that brings together laboratory scientists and clinical investigators to understand disease, develop new methods of treatment and translate clinical research results into clinical practice," said Gary S. Firestein, professor of medicine, dean and associate vice chancellor of translational medicine and director of the Clinical and Translational Research Institute at UCSD School of Medicine.
 The new building is slated for completion in late 2016.
SCORE San Diego Small Business Workshops
• Nov. 20 – Business Plan 201: How to Write a Business Plan – 9 a.m. to 3 p.m. at Point Loma Nazarene University in Mission Valley (4007 Camino del Rio South, San Diego 92108; pre-paid registration $99, $109 at the door).
• Nov. 22 – Good Governance for Non-Profits – 9 to 11:30 a.m. at The San Diego Foundation – Liberty Station (2508 Historic Decatur Rd #200, San Diego 92106; pre-paid registration $39, $49 at the door).
• Nov. 22 – Restaurant 101 – 9 a.m. to 1 p.m. at Point Loma Nazarene University in Mission Valley (4007 Camino del Rio South, San Diego 92108; pre-paid registration $49, $59 at the door).
• Nov. 23 – Internet Marketing 201: SEO – 9 a.m. to 3 p.m. at Point Loma Nazarene University in Mission Valley (4007 Camino del Rio South, San Diego 92108; pre-paid registration $69, $79 at the door).
• Nov. 23 – Business Basics 101 – 9:30 to 11:30 a.m. at SCORE Entrepreneur Center (550 West C St., #550, San Diego 92101; FREE! Please pre-register).
• Nov. 30 – Tax Considerations for Small Business – 9:30 to 11:30 a.m. at SCORE Entrepreneur Center (550 West C St., #550, San Diego 92101; pre-paid registration $29, $39 at the door).
The Daily Business Report is produced by REP Publishing Inc., publisher of San Diego Metropolitan Magazine, the North Park News, Kensington News and the West Coast Craftsman. (619) 906-4104.