Daily Business Report — Nov. 22, 2010
STARS OF 2011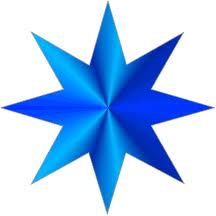 SD METRO will identify 25 Movers to Watch in 2011 in our January issue and you are invited to submit nominations through Dec. 2. You'll find a nomination form on our Website (sandiegometro.com). Tell us why you think your nominee will make outstanding contributions in his or her chosen field or community next year and accomplishments so far.
October Unemployment Rate Dips
The unemployment rate in the San Diego County was 10.2 percent in October, down from a revised 10.7 percent in September and below the year-ago estimate of 10.6 percent, the state Employment Development Department reported. California's jobless rate was 12 percent and the national unemployment rate was 9 percent.
Employment in the county was up by 5,400 jobs over the month, but down 1,400 jobs over the year
Between September 2010 and October 2010:
Total nonfarm employment increased from 1,209,200 to 1,214,800, an increase of 5,600 jobs. Agricultural employment declined by 200 jobs, or 2.1 percent, partially offsetting overall employment growth.
• Government reported the greatest month-over gain, adding 6,900 jobs. Local government (up 5,400) accounted for roughly 78 percent of the job growth in this sector, primarily from a seasonal gain in local government education (up 4,900). State government increased by 1,500 jobs, while federal government employment remained unchanged over the month.
• Educational and health services added 2,200 jobs. Educational services increased by 1,400 jobs, followed by a gain of 800 jobs in health care and social assistance.
• Leisure and hospitality posted the greatest month-over decline, down 3,400 jobs. Accommodation and food services (down 2,100), contributed to more than 60 percent of the job loss in this sector, mainly from food service and drinking places (down 1,800).Arts, entertainment, and recreation decreased by 1,300 jobs.
Between October 2009 and October 2010:
Total nonfarm employment decreased by 1,100 jobs, or 0.1 percent. Agricultural employment declined by 300 jobs, or 3.1 percent.
• Government recorded the greatest year-over decline, down 2,200 jobs. A decrease in local government (down 2,800 jobs) was partially offset by job growth in federal government (up 500) and state government (up 100).
• Seven other nonfarm industries reported year-over job losses, but the most notable declines came from leisure and hospitality (down 1,800) and manufacturing (down 1,600).
• Three industries recorded year-over job gains, including professional and business services (up 4,600), educational and health services (up 2,500), and other services (up 400).
Downtown Building Sold for $7.2 Million
The former Chicago Title building at 925 B St. in Downtown San Diego has been sold for $7.2 million to Virginia Gonzalez by Far East National Bank. The 64,581-square-foot office building was previously owned by an office condominium developer who purchased the property in 2007 for $13.6 million. In October 2009, the building was sold again at a public auction to the highest bidder for $12 million. The buyer was the foreclosing beneficiary. Far East National Bank was represented by Tim Winslow, Jason Kimmel and Kelly Strickland of Cassidy Turley BRE Commercial. Jeannine Savory of Prudential California Realty represented the buyer.
NAWBO Meeting on Global Business Trends
Lorelei Carbolante, president and CEO of G2nd Systems, is the featured speaker at the Dec. 10 meeting of the National Association of Women Business Owners San Diego. Her topic: "Emerging Global Business Trends—What You Need to Know." The presentation will focus on identifying emerging trends and challenges involving multiple cultures converging in today's business environment. The event will be at Brandman University, 7460 Mission Valley Road, San Diego, from noon to 1 p.m. NAWBO San Diego members can attend at no cost, while the fee for visitors is $25. Box lunches will be provided. Online registration and more information are available at nawbo-sd.org.
Kevin Cassidy joins Cassidy Turley BRE Commercial
Talmadge resident Kevin Cassidy has joined the retail division of Cassidy Turley BRE Commercial, a commercial real estate services company in San Diego. Cassidy has more than 25 years of experience in retail tenant representation and will work out of the firm's Downtown office. He previously worked at Epsteen & Associates. Cassidy was the founder, chairman and CEO of Lingerie for Less, which grew to 31 stores in Southern California and Las Vegas. He was executive director and chief operations officer of v.b. concepts, a brand development and creative design firm. Cassidy holds a degree in political economics from UC Santa Barbara.
Chief Administrative Officer Chosen for Pacific Trust Bank
Richard Herrin has been named chief administrative officer for Pacific Trust Bank in Chula Vista. Herrin has more than 18 years of commercial banking and regulatory experience. He was formerly with the FDIC as a member of its strategic operations group, which has overall responsibility for managing problem banks on behalf of the FDIC. Herrin acted as the receiver-in-charge of a number of the largest failed banks in the West. Previously, he was the manager of asset management division within the FDIC. Prior to joining the FDIC in 2009, Herrin held executive positions at Vineyard Bank, Excel National Bank, Imperial Capital Bank and Bank of America. He holds an undergraduate degree from the University of La Verne and a master's degree from California State Polytechnic University.
Mayor Wants to Eliminate City Pensions
Mayor Jerry Sanders has proposed putting a measure on the  ballot to eliminate public pensions for new city employees — a reaction to the defeat of Proposition D, a sales tax increase measure, earlier this month. Under the plan, new hires at the city will be put into a 401(K) style plan – the same retirement benefit that private sector employees receive. "Our employees will build their retirement savings at the level they want to, and the city will match a portion," Sanders said.
"Eliminating traditional pensions is a radical idea in municipal government, but we must acknowledge that we cannot sustain the current defined-benefit system, which was designed in another era for completely different circumstances," added Sanders. "Public employees are now paid salaries comparable to those in the private sector, and there's simply no reason they should enjoy a far richer retirement benefit than everyone else."
The new plan will include elected officials, but will most likely exempt public safety. "This will create a sustainable retirement system that is in keeping with fiscal reality. It will mean that ultimately, the city will no longer carry an unfunded liability, as it does now," said Sanders.
"That said, while we may reduce our liability significantly, no one should expect significant savings from pension reform in the short term. That's why my office is also approaching our budget differently in an effort to minimize cuts to essential services in the coming year and completely eliminate the $73 million structural budget deficit by the time I leave office."
Sanders said he will ask the City Council in January to approve an ordinance eliminating free trash service for homes on private streets and businesses, which would save a projected $1.2 million.
SCORE San Diego Small Business Workshops
• Nov. 23 – Internet Marketing 201: SEO – 9 a.m. to 3 p.m. at Point Loma Nazarene University in Mission Valley (4007 Camino del Rio South, San Diego 92108; pre-paid registration $69, $79 at the door).
• Nov. 23 – Business Basics 101 – 9:30 to 11:30 a.m. at SCORE Entrepreneur Center (550 West C St., #550, San Diego 92101; FREE! Please pre-register).
• Nov. 30 – Tax Considerations for Small Business – 9:30 to 11:30 a.m. at SCORE Entrepreneur Center (550 West C St., #550, San Diego 92101; pre-paid registration $29, $39 at the door).
The Daily Business Report is produced by REP Publishing Inc., publisher of San Diego Metropolitan Magazine, the North Park News, Kensington News and the West Coast Craftsman. (619) 906-4104.