Daily Business Report — Nov. 24, 2010
Stars of 2011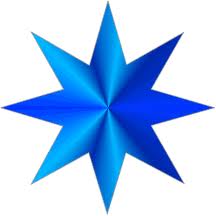 SD METRO will identify 25 Movers to Watch in 2011 in our January issue and you are invited to submit nominations through Dec. 2. You'll find a nomination form on our Website (sandiegometro.com). Tell us why you think your nominee will make outstanding contributions in his or her chosen field or community next year and accomplishments so far.
TurboTax Wins William W. Otterson Award
TurboTax, the tax preparation software made by Intuit, is the recipient of this year's William W. Otterson Award presented by CONNECT. The award is in honor of CONNECT's founder and first executive director, Bill Otterson. It recognizes technologies or products developed in San Diego that have demonstrated a significant positive impact on society or on quality of life.TurboTax was developed in San Diego in the mid-1980s by Chipsoft and, since its launch in 1984, has revolutionized the way Americans prepare and file their taxes. Acquired by Intuit Inc. in 1993, TurboTax has introduced industry-leading innovations like the Easy Step Interview and automated data import, making it  the No. 1-rated tax software year-after-year.
"It is an honor to receive the Otterson Award," said Barry Saik, Intuit vice president of product management for TurboTax. "It marks 25 years of innovation as well as how TurboTax has transformed tax preparation for millions of Americans, making it easier for them to do their own taxes."
The Otterson Award will be presented on Dec. 10 at the 23rd annual Most Innovative New Product Awards Luncheon, held at the Hilton La Jolla Torrey Pines. For more information on the awards luncheon, visit connect.org.
Real Estate Town Hall Scheduled for Dec. 1
Steve Hundley, CEO of 1 parkplace, will offer the first in a series of free Real Estate Town Hall programs on Dec. 1 from 7 to 9 p.m. at the Hotel Del Coronado. Attendees will get the opportunity to listen to business and real estate experts offering insights and forecasts for the real estate market. Hundley has gathered a panel of regional and national speakers, including Congressman Duncan Hunter (calling from Washington, D.C.); Allan Dalton, former CEO of REALTOR.com and one of the top 25 National Association of Realtors most influential people in real estate; Greg Schwartz, chief revenue officer of Zillow.com; Mark Marquez, president of the San Diego Association of Realtors; Doug Smith, vice president, home loan manager, Bank of America; Karen Bates, president of Veterans Home Programs; and Gregg Neuman of Neuman and Neuman Real Estate.
The event will include an interactive format that addresses the state of the real estate market today and a Q&A for attendees. Questions must be submitted in advance at realestatetownhall.org. To make a reservation, visit realestatetownhall.org. Participants can opt to spend the night at the Hotel Del Coronado for a special rate of $179 by using the "1parkplace" event code when making a reservation.  Reservations can be made by calling (800) 468- 3533.
San Diego Regional Chamber Presents Int'l Tribute Gala
Tijuana civic leaders Alejandro Bustamante y José Galicot and the Boys and Girls Club of Mexico, as well as three art museums in Balboa Park, have been singled out for distinguished service by the San Diego Regional Chamber of Commerce. The chamber's Mexico Business Center will present the awards at its Tenth Annual International Tribute Gala on Nov. 29 in San Diego. The special guest will be Mexico's Economy Secretary, Bruno Ferrari García de Alba, who will honor the winners, whose labors have benefitted the border region and fostered friendship between both countries.
The Club de Niños y Niñas de México, which is the first of its type in Latin America, offers at-risk children and teen-agers from low-income communities in Tijuana a safe, healthy place to play and learn. The club has one center in the city's east side and is laying the groundwork to open a second location next year.
Tijuana business and civic leaders Bustamante and Galicot will receive the San Diego/Tijuana Citizens of the Year award. They were the principal organizers of the high-tech conference Tijuana Innovadora, which drew nearly 700,000 people during its two-week program that presented world leaders in technology, education and philanthropy. The Timken Museum of Art, the Mingei International Museum and the San Diego Museum of Art will receive the Outstanding Cultural Achievement Award.
Two companies with operations on both sides of the border also will be honored. The Mexico Business Center and Tijuana's Economic Development Corp. will present the Environmental Stewardship Award and the Technological Innovation Award to Kyocera International/Kyocera Mexicana and  DJO Inc./DJO Global, respectively.
The awards gala will be at the San Diego Marriott Hotel & Marina. More information is available at sdchamber.org and (619) 544-1341.
Krystin Williamson Joins Nuffer, Smith, Tucker
Krystin Williamson, a seasoned public relations practitioner, has joined Nuffer, Smith, Tucker as an account executive. Williamson joined the firm after spending three and a half years at Allison & Partners, where she managed client activities such as media relations and strategic planning for a variety of local and national consumer, travel and social impact clients. Williamson served as a consultant to the city of San Diego Commission for Arts and Culture, where she developed program materials for the ongoing Organizational Support Program. She was an intern in the national public relations department for the San Diego Convention & Visitors Bureau. Williamson attended San Diego State University, where she double majored in political science and communications, with an emphasis in public relations.
Ashley Netzband Joins Bay Bird Inc. PR
Ashley Netzband has joined Bay Bird Inc. PR as junior publicist. Netzband has experience in lifestyle public relations. In addition to her work in San Diego, she currently holds an assistantship in Los Angeles with American women's fashion apparel designer, Cynthia Vincent. She previously worked for  The Lavidge Co., an advertising and public relations agency based in Phoenix, and as a public relations strategist for Dixie World Wide Inc.
Mohammad Ranji Promoted at Search Optics Inc.
Mohammad Ranji has been promoted from lead software developer to director of technology at Search Optics Inc. Ranji has more than 10 years of experience in the industry and has worked in several senior-level software development positions. He has designed, developed and maintained various systems for companies such as Anheuser-Busch, Bridgepoint Education, Z57 Internet Solutions, and Adicio Inc. Ranji holds bachelor's degrees from AZAD University of Technology and from Harris Stowe State University. He also has a master's degree from California State University, San Marcos.
SurfAid International Names Executive Director
Randal Schober has been named executive director of SurfAid International, a nonprofit humanitarian organization based in Encinitas. Schober will head the operations of SurfAid International USA and report directly to the board and the Australia-based CEO. Prior to joining SurfAid, Schober worked as executive director at HeadNorth in San Diego. He is an adjunct professor at Point Loma Nazarene University teaching nonprofit management in the MBA program. Schober received his undergraduate degree in physical education from the University of South Australia, a master's degree in human development and a doctorate in exercise physiology from West Virginia University.
Healthcare District Board Seat Becomes Available
The Grossmont Healthcare District (GHD) is accepting applications for a vacant seat on its board of directors. The deadline is no later than 2 p.m. on Dec. 10. Applicants must be registered voters residing within the GHD boundaries, and must file a Fair Political Practices Act Disclosure Statement. Individuals desiring additional information can view the Notice of Vacancy and Application Instructions posted on the GHD Website (grossmonthealthcare.org), or contact Barry Jantz, GHD chief executive officer, at (619) 825-5050. The position on the board became available following the recent resignation of Jim Stieringer, who had served on the board since 1992. In its notice of vacancy, the GHD board said it will consider the appointment of a new director no earlier than its regularly scheduled board meeting on Friday, Dec. 17. The appointed board member must be available to serve the remaining two years of the seat's four-year term until early December 2012, following the November 2012 general election.
The Daily Business Report is produced by REP Publishing Inc., publisher of San Diego Metropolitan Magazine, the North Park News, Kensington News and the West Coast Craftsman. (619) 906-4104.