Daily Business Report — Dec. 14, 2010
SDG&E to Open Energy Innovation Center
San Diego Gas & Electric will open a new Energy Innovation Center in spring 2011 where business and residential customers can learn how to use energy more efficiently, save money and help the environment. The center will be located in Clairemont in an existing building that is being renovated. According to Hal Snyder, a SDG&E vice president, the center will showcase examples of highly efficient energy management systems and demonstrate leading technologies for businesses and design professionals to incorporate into their buildings. "To meet California's ambitious greenhouse gas emissions reduction and renewable energy goals, all of us must change the way we think about using energy," said Snyder.
SDG&E will hold seminars and demonstrations at the Energy Innovation Center to help customers find the most cost-effective and energy-efficient solutions to meet their specific needs. Topics will include: energy efficiency, demand response, alternative fuel transportation and renewable energy. Education, training and certification programs will be offered for local workers in construction, remodeling and retrofit industries helping to foster green jobs within the San Diego region. While the facility is targeted mainly toward businesses, residential customers who are interested in learning more about these topics also will be welcome to visit.
"This will be a great forum for showing off some of the innovative products and solutions coming out of San Diego-based companies," said Lisa Bicker, president of Clean Tech San Diego.  "The center will serve as an important resource for our robust and growing clean tech cluster of more than 750 companies."
Kona Brews with San Diego Coastkeeper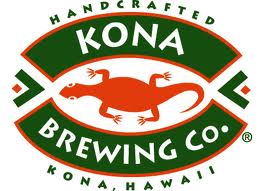 Kona Brewing Co. has formed a partnership with San Diego Coastkeeper to keep the suds flowing and the coastal and inland waters clean. The brewing company, which is based in Hawaii, will provide monetary support for Coastkeeper's programs and beach cleanups as well as supply beer for Coastkeeper events. Cleanup supporters can expect to sample Kona's Liquid Aloha at Coastkeeper's annual Ocean Gala event in April 2011, at numerous membership events and at celebrations after beach cleanups at places such as Oceanside, Encinitas, La Jolla, Pacific Beach and Ocean Beach. Beer lovers will also see San Diego Coastkeeper an integral part of Liquid Aloha Festival, the brewer's annual music event in Southern California. "Kona Brewing's values closely align with our own — both in business and personal passions," said Gabriel Solmer, interim executive director of Coastkeeper. "This partnership is important because we want to build relationships with sustainable companies that invest in our environment."
Vista Building Sold to Reptile Supply Company
An industrial building at 1200 Avenida Chelsea in the Kendall Business Park in Vista has been sold for $734,000. The buyer is 1216 Avenida Chelsea LLC, dba LLL Reptile and Supply, a reptile supply company with retail locations in Oceanside, Escondido and Menifee. The company will use the freestanding, 7,120-square-foot building for warehouse operations and online order fulfillments. The seller is the McBride Family Trust. Coldwell Banker Commercial brokers Bob Willingham, David Onosko and Ron King brokered the sale.
Alaska Pacific Energy Hires Vice President of Exploration
Allen J. Beaton has joined Alaska Pacific Energy in Carlsvad as vice president of eploration. Beaton became a member of the Association of Professional Engineers in 1975 after graduating from St. Francis Xavier University with degrees in geology and engineering. Beaton has experience in underground operations including seven years as mine manager of Erickson Gold Mines. He als served as president and director of CanAfrican Metals and Mining Corp. Beaton is currently president of A.J. Beaton Mining Ltd. and Vicore Mining Developments Ltd.
CREW Elects New Board of Directors
Allison Beall, director of business development for Pacific Building Group, has been elected president of Commercial Real Estate Women San Diego (CREW) for 2011. Other newly elected board members are: Tiffany English, director, interior architecture/design, Ware Malcomb Architects, president-elect and first vice president of membership; Jill Lozier, vice president, corporate banking for California Bank & Trust, director of membership; Lindsey Smith of Cassidy Turley/BRE Commercial, second vice president, sponsorship; Mike Raring, sales manager of AAA Property Services, director of sponsorship; Jennifer Shumaker, assistant controller of Douglas Allred Co., treasurer; Marie Lewis, managing attorney at Sempra Energy, secretary; Tara Burns, account manager at the Brickman Group, director of marketing communications; Kellie Hill, account executive at Unisource Solutions Inc., director of education/programs; and Jill Hogan, vice president of West Coast Retail Management, director of special events. National Delegates are Amber Mauer, strategic development, JMA Architecture; and Angela Rauzi, director of business development at Dowling Construction.
Barnhart Balfour Beatty Names Director of Marketing
Kelly D'Antoni has been appointed director of marketing for Barnhart Balfour Beatty. She will oversee the company's marketing and communications activities throughout the Southwest. D'Antoni has over 10 years in the industry and joined Barnhart Balfour Beatty in 2008. Prior to that, she was the marketing manager for a developer of high-rise commercial and multi-family properties. Her various work experience also includes risk management, design coordination and project management. A graduate of Villanova University, D'Antoni holds a bachelor's degree in business administration.
SCORE San Diego Small Business Workshops
SCORE San Diego continues its series of low-cost workshops in December.
Workshop fees range from $29 to $109, depending on the program. To register, visit score-sandiego.org.
• Dec. 15 – Business Plan 201: How to Write a Business Plan – 9 a.m. to 3:30 p.m. at Point Loma Nazarene University in Mission Valley (4007 Camino del Rio South, San Diego 92108; pre-paid registration $99, $109 at the door).
• Dec. 16 – Financing Your Business – Carlsbad – 9:30 a.m. to noon at National University in Carlsbad (705 Palomar Airport Road, Carlsbad 92011; pre-paid registration $29, $39 at the door).
• Dec. 17 – Internet Marketing 303: Social Media – 9 a.m. to noon at Point Loma Nazarene University in Mission Valley (4007 Camino del Rio South, San Diego 92108; pre-paid registration $49, $59 at the door).
• Dec. 18 – Financial Statements – 9:30 to 11:30 a.m. at SCORE Entrepreneur Center (550 West C St., #550, San Diego 92101; pre-paid registration $29, $39 at the door).
• Dec. 20 – Business Plan 201: How to Write a Business Plan – Carlsbad – 9 a.m. to 3:30 p.m. at National University in Carlsbad (705 Palomar Airport Road, Carlsbad 92011; pre-paid registration $99, $109 at the door).
For more information regarding SCORE San Diego's workshop series and locations, call (619) 557-7272.
The Daily Business Report is produced by REP Publishing Inc., publisher of SD METRO, the North Park News, Kensington News and the West Coast Craftsman. (619) 906-4104.