Daily Business Report — Dec. 16, 2010
Bumble Bee Foods Acquired by Lion Capital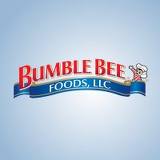 San Diego-based Bumble Bee Foods, which employs 1,700 employees in eight locations in the U.S., Canada and Puerto Rico — including 130 in San Diego — has been acquired by London-based Lion Capital LLP, a private equity firm, for $980 million. Bumble Bee, the leading producer of seafood in North America, was sold by its owner, Centre Partners Management LLC. Chris Lischewski, president and CEO of Bumble Bee, said the global headquarters will remain in San Diego. "We've had a great history with Centre Partners and are grateful for the growth we've realized through their investment and partnership over the past several years," said Lischewski. "This new chapter is an exciting one for us and we're pleased to formalize a new partnership with Lion Capital to further grow our business here in the United States and internationally."
In the U.S., Bumble Bee has the No. 1 position in the premium albacore category, the No. 2 position in the overall tuna segment and is the No. 1 provider of canned salmon and specialty canned seafood. In Canada, Clover Leaf is the overall leader across the canned seafood category. . The company produces and markets shelf-stable tuna, salmon, sardines, clams and other specialty seafood products under the Bumble Bee, Clover Leaf, Brunswick, Snow's, Beach Cliff, King Oscar and Sweet Sue brands.
Lischewski said Bumble Bee, under its new ownership, will continue to pursue the expansion of its strong position in the North American and global seafood markets by capitalizing on its low-cost operations, procurement strength and well-recognized household brand names.
November Home Sales Plummet from Last Year
San Diego County home sales in November slipped slightly from October — a decline of 184 sales — but plummeted by 18.5 percent compared to the number of sales in November 2009, according to a report by MDA DataQuick of San Diego. Home sales in November totaled 2,566 compared to 2,750 in October and 3,148 a year ago.
The median price paid for a home in San Diego in November was $335,000 compared to $334,500 in October and $325,000 in November 2009.
Southern California Roundup:
Southern California home sales fell in November to the second-lowest level for that month in 18 years, reflecting the weak economic recovery, a dormant new-home market and tight credit conditions. The median price paid for a home rose above a year earlier for the 12th consecutive month, though November's gain was the tiniest yet.
A total of 16,208 new and resale houses and condos sold in San Diego, Los Angeles, Riverside, Ventura, San Bernardino and Orange counties last month. That was down 3.2 percent from 16,744 sales in October, and down 15.5 percent from 19,181 in November 2009, according to MDA DataQuick.
"The great waiting game of 2010 continues," said John Walsh, MDA DataQuick president. "This is the year when the economy sputtered and a lot of potential home buyers opted to sit tight, especially once the government incentives dried up. Fundamentally home sales remain weak because the job market has been slow to mend and credit policies remain unusually tight."
The median price paid for a Southland home was $287,000 in November. That was up 1.4 percent from $283,000 in October, and up 0.7 percent from $285,000 in November 2009. The 0.7 percent annual gain was the lowest since the median began rising year-over-year each month since last December.
Foreclosure resales — homes foreclosed on in the past year — accounted for 35.1 percent of the resale market last month, up from 34.7 percent in October but down from 39.0 percent a year ago.
Port Ends Work Furlough Program
Money earned in two legal settlements plus cost-cutting measures has prompted the Port of San Diego CEO Wayne Darbeau to end the Port's work furlough program that was implemented in July. The program called for most employees to take the third Friday off each month without pay. When the furlough program was implemented, the intention was to continue it through June 30, 2011, to help save the Port about $1.3 million. The Port's Executive Leadership Group made a commitment to employees that the agency's cash flows would be closely monitored and that if finances improved, the furlough program would be adjusted. The Port introduced an early retirement incentive program, instilled a hiring freeze, limited travel and reduced non-essential spending. Those practices helped save the Port additional income and the money earned in the legal settlements also helped offset a budget shortfall. Port officials said the savings from these settlements were more substantial than what the furlough program would pull in. The Port has returned to its regular hours of Monday through Friday, 8 a.m. to 5 p.m. Darbeau's action was supported by the Board of Port Commissioners.
UCSD Extension Obtains New Teaching Site
UCSD Extension has signed a lease on a new, three-story high-tech building called University City Center that will replace its Sorrento Mesa Center next year. Officials said the new space will dramatically increase the school's ability to serve its adult students. The 49,819-square-foot University City Center is twice the size of Sorrento Mesa Center. It offers 23 high-tech classrooms, large executive-style learning space, 13 hands-on labs, a dedicated online learning studio suite, expanded student counseling spaces and meeting room and video-conferencing space for conferences and workshops. The center also will house the UCSD Extension's new career transition program for displaced college-prepared professionals. The site offers free parking and student lounges/study areas. University City Center will have a soft opening in summer 2011 and a grand opening in the fall.
Campbell Elected Chairman of TMI
Robert Campbell has been elected chairman of the board of Toward Maximum Independence Inc. (TMI), a San Diego nonprofit that provides assistance to children and adults with disabilities. Executive Director Kirby Wohlander said Campbell spent 20 years in California commercial banking before turning around the financial fortunes of four large Southern California companies, and has helped start two technology firms. Campbell holds an MBA from Northwestern University's Graduate School of Management (Kellogg) and an undergraduate degree in journalism from the University of Kansas.
Padres Name Vice President and General Counsel
Erik Greupner has joined the San Diego Padres as senior vice president and general counsel. Greupner spent seven years with Gibson, Dunn & Crutcher, an international law firm, where he worked as a corporate and transactional attorney. Greupner represented Padres Vice Chairman and CEO Jeff Moorad's ownership group in connection with its acquisition of the Padres and other matters. He also worked in sales and management positions with Goldman Sachs & Co., Scudder Weisel Capital LLC and Life Time Fitness. Greupner holds a law degree from the University of San Diego School of Law and a bachelor's degree from Wheaton College.
Southwest Strategies Hires Senior Account Executive
Joe Britton has joined Southwest Strategies, a public affairs and public relations agency, as senior account executive. Britton spent more than eight years as the San Diego government and politics reporter for the Los Angeles-based City News Service. He also was an account executive at Marston & Marston and was a reporter for the San Diego Daily Transcript.
Law Firm to Move from Downtown to Mission Valley
Kimball, Tirey & St. John, a law firm specializing in commercial and residential real estate, has signed a 10-year lease for 32,050 square feet of Class A office space in four suites in the Hazard Center Office Tower, 7676 Hazard Center Drive in Mission Valley. It will move from its current location on Kettner Boulevard in Downtown San Diego in April 2011. The law firm was represented by Dennis Hearst and David Viani of Cushman & Wakefield. The lessor, 7510 Hazard Center LLC, was represented by Frank Wright and Andy LaDow of Cassidy Turley BRE Commercial.
New Laws Taking Effect in January
Here is a summary of some of the higher profile laws that take effect January 1, 2011, courtesy of Sen. Christine Kehoe (D-San Diego):
• Food stamps at farmer's markets (AB 537) 
Allows individuals or associations selling produce at farmer's markets in California to accept electronic food stamps as payment from customers.
• Vehicles failing smog check test (AB 787) 
Changes the amount vehicle owners receive from the state if their car or truck fails a smog check inspection and they choose to retire it. Vehicle owners who are low-income will receive $1,500 while all other owners would receive $1,000. Previously it was $1,500 for all owners.
• Hybrid cars in HOV lanes (AB 1500) 
Extends the sunset date that low-emission vehicles like hybrid cars can use high-occupancy lanes from Jan. 1, 2011 to Jan. 1, 2015.
• Entering zoo enclosures (AB 1675) 
Makes it an infraction or a misdemeanor for non-authorized people to enter an animal enclosure at a zoo, public aquarium, circus or traveling exhibit.
• Election materials online (AB 1717)
 Allows voters to receive their sample ballot, polling location information and other ballot materials electronically rather than through the postal service.
• Regulating pedicabs (AB 2294) 
Requires the operators of pedicabs, like those popular in Downtown San Diego, to have valid drivers license and pass a bicycle safety training course.
• Toxins in children's jewelry (SB 929)
 Prohibits a person from manufacturing, shipping or selling children's jewelry that contains more than 0.03 percent cadmium by weight. Cadmium is a carcinogen.
• Tax help for the arts (SB 1076)
 Allows taxpayers to designate on their tax returns that a specified amount in excess of their tax liability be transferred to the Arts Council Fund, which will award grants to individuals and organizations in California.
• Privacy at toll collection sites (SB 1268) 
Prohibits a transportation agency from selling the personal information of people who participate in an electronic toll collection system on roads and highways.
• Age of kindergarten admission (SB 1381) 
Changes the date at which a child entering kindergarten must be 5-years-old. An incoming kindergartener must turn 5 by Nov. 1 for the 2012-13 school year; Oct. 1 for the 2013-14 school year; and Sept. 1 for the 2014-15 school year. The previous deadline was Dec. 2.
• Marijuana possession (SB 1449)
 Reduces the penalty for possession of less than an ounce of marijuana from a misdemeanor to a fine no larger than $100.
SCORE San Diego Small Business Workshops
• Dec. 17 – Internet Marketing 303: Social Media – 9 a.m. to noon at Point Loma Nazarene University in Mission Valley (4007 Camino del Rio South, San Diego 92108; pre-paid registration $49, $59 at the door).
• Dec. 18 – Financial Statements – 9:30 to 11:30 a.m. at SCORE Entrepreneur Center (550 West C St., #550, San Diego 92101; pre-paid registration $29, $39 at the door).
• Dec. 20 – Business Plan 201: How to Write a Business Plan – Carlsbad – 9 a.m. to 3:30 p.m. at National University in Carlsbad (705 Palomar Airport Road, Carlsbad 92011; pre-paid registration $99, $109 at the door).
For more information regarding SCORE San Diego's workshop series and locations, call (619) 557-7272.
The Daily Business Report is produced by REP Publishing Inc., publisher of SD METRO, the North Park News, Kensington News and the West Coast Craftsman. (619) 906-4104.