Daily Business Report — Dec. 23, 2010
Pasha Automotive Renews Operating Agreement with Port
Pasha Automotive Services and the Port of San Diego have signed a 30-year operating agreement for Pasha's operation at the National City Marine Terminal. The agreement extends through Dec. 31, 2040. Pasha has committed to an investment of over $10 million in improvements over the life of the agreement, including the improvement of the 5.71-acre tank farm property adjacent to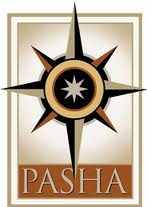 Quay Street, as well as the assumption of additional utility and maintenance costs. Benefits to the Port include a minimum annual guarantee of revenue from the number of vehicles imported each year. The minimum annual guarantee is $5.2 million during the first year of the new agreement, and increasing to $5.9 million from years five through nine. Pasha will pay dockage, wharfage and space occupancy charges, assume utility costs after 2011, and assume pavement maintenance on the terminal. Besides its automobile imports and transportation services, Pasha may pursue general cargo, as approved by the Port District.
"In 20 years this partnership with the port and our community has blossomed from 30 employees to several hundred, from 30,000 vehicles to more than 400,000 in a single year," said John Pasha, vice president of the company.
Social Media Trend Symposium
The second San Diego Social Media Symposium presented by Nuffer, Smith, Tucker and SDSU's Digital & Social Media Collaborative will be held Jan. 28 at SDSU's Parma Payne Goodall Alumni Center. (An item in Wednesday's report contained the wrong date.)
The event will provide an opportunity to discuss where social media is today and its future. Peter Shankman, the founder of Help A Report Out, will deliver the symposium's keynote address. The symposium also will feature four panels and a working lunch at which attendees will be able to discuss a wide range of social media topics. Panelists include representatives from the San Diego Chargers, San Diego Zoo, Sharp HealthCare, Pechanga, Life Technologies, San Diego Symphony and the San Diego MOMfia. Panel topics include: How to Identify and Energize Your Most Loyal Fans Beyond Listening; Using Social Media to Make Real Changes to Your Business; Social Media Case Studies: What Worked, What Didn't; What's Next in Social Media — From New Technologies to New Trends.
Attendees who register by Dec. 31, 2010, will receive the early bird discount of $99 per person. Starting Jan. 1, ticket prices will be $129 per person. PR Newswire and WestGlen are sponsoring the event. For more, visit sdsocialmediasymposium.com.
'Pharmaceuticals from the Sea' Presentation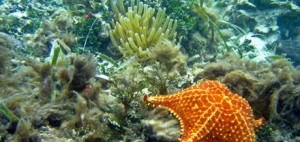 On Jan. 26, William Gerwick, professor in the Center for Marine Biotechnology and Biomedicine at Scripps Institution of Oceanography, will discuss recent discoveries being made at the Gerwick Research Laboratory on marine cyanobacteria — also known as blue-green algae — as an effective cancer treatment in recent human clinical trials. Gerwick's presentation is sponsored by CONNECT in a program titled "Pharmaceuticals from the Sea: Using Marine Microorganisms in Unimaginable Ways." It will be held from noon to 1:30 p.m. at AMN Healthcare, 12400 High Bluff Drive, No. 100, in San Diego.
Rapidly opening new doors for natural product drug development, cyanobacteria coupled with new screening processes and technology, is allowing for a rich interface of creative research in anticancer and anti-inflammatory activity.
Attendance is $20 for CONNECT members, $30 for nonmembers, $10 for students and $40 at the door. For more information, call Laura Parsons at (858) 964-1302.
Sullivan Solar Power Installs Photovoltaic Systems
San Diego-based Sullivan Solar Power had a hand in the design and installation of two photovoltaic systems in the new Port Pavilion cruise ship terminal on the Broadway Pier. "This is the third project Sullivan Solar Power has completed with the Port and it is refreshing to see such an important local organization lead by example," said Daniel Sullivan, founder and president of Sullivan Solar Power. "The systems at the cruise terminal showcase the power of solar energy to both the local community and those visiting the area while acting as a visual representation of the Port of San Diego's ongoing commitment to sustainable building practices."
The Pavilion is equipped with two 30-kilowatt solar installations that were installed by Sullivan. One is owned by the Port of San Diego, and paid for by the Port's Environmental Fund, and will power the terminal. The second is owned by San Diego Gas & Electric and will provide clean energy back to the electrical grid to the surrounding community.  The Port said it will save about $5,000 on electricity costs in the first year of operation with the new solar generating systems. The systems will produce enough solar energy at peak production to power 6,000 homes for one day.
Cubic Completes Abraxas Acquisition
Cubic Corp. has completed its acquisition of Abraxas Corp., a privately held national security and cyber security services provider based in Herndon, Va. The all-cash transaction closed and was funded on Monday. Abraxas will operate as part of Cubic's Mission Support Services segment.
SAIC Gets $45 Million Contract From the Navy
Science Applications International Corp. has been awarded a contract by the Space and Naval Warfare (SPAWAR) Systems Center Pacific to provide engineering services in support of ashore and afloat networks and information systems. Work will be performed primarily in San Diego. The contract has a $45 million ceiling if all options are exercised. SPAWAR Systems Center Pacific provides advanced communications and information capabilities across naval, joint and coalition forces.
Chair Selected for Construction Management Program
Linda M. Thomas-Mobley, who spent 13 years as a faculty member at the Georgia Institute of Technology, will chair the construction management program that starts this fall at the NewSchool of Architecture and Design. Thomas-Mobley is a civil engineer with research interests in facilities management, indoor environments and the application of American law to the construction industry. Prior to her academic career, She was construction manager for the Atlanta Committee for the Olympic Games, a senior attorney in corporate and real estate law and a lieutenant in the United States Navy Civil Engineer Corps. She holds a Ph.D. from the Georgia Institute of Technology, a J.D. from the University of Miami and master's and bachelor's degrees in civil engineering from the University of Florida.
National Day of Service Slated at Balboa Park
Congregants from eight diverse faiths will gather in Balboa Park on Jan. 17 to take part in the National Day of Service in memory of Martin Luther King Jr. The community service will be from 9 a.m. to noon and will involve leaders and members of Christian, Hindu, Jewish, Muslim and Unitarian congregations. The group will be working outdoors, clearing and hauling brush, mulching and planting. Afterwards, they will share in a bring-your-own picnic on the lawn. Sponsoring congregations include Congregation Beth Israel, Temple Emanu-El, Islamic Center of San Diego, Chinmaya Mission San Diego, First United Methodist Church of San Diego, First Unitarian Universalist Church of San Diego, The Church of Jesus Christ of Latter-Day Saints, and Hillel of San Diego.
Coronado Exhibit Hails the Centennial of Naval Aviation
The Coronado Historical Association will participate in a national celebration of the Centennial of Naval Aviation with the unveiling of a themed museum exhibit — "Wings of Gold: Coronado and Naval Aviation" — on Feb. 4. Wings of Gold will be showcased in one of the main galleries of the museum and will feature rare photographs and documents such as an early pilot license signed by Orville Wright. An original pilot's uniform, the helmet of one of the first female naval aviators and a national insignia that flew on aircraft from 1919-1940 are other items that will be on view. Also on display will be a scale model of the original seaplane designed and built by pioneer aviator and inventor Glenn Curtiss and flown off the shores of Coronado. He built the model to successfully defend his design in a patent lawsuit.  It includes Curtiss' handwritten notes and a wooden case he built to carry the model into the courtroom. It was in 1911 that the Navy asked Curtiss to train one its officers to fly. Curtiss chose a sandy, scrub-covered island in San Diego Bay as the location and Coronado became the birthplace of naval aviation. Wings of Gold has been funded in part by the community enhancement program of the county Board of Supervisors.
The exhibit opens in conjunction with the national Centennial of Naval Aviation celebration that will kick off at NAS North Island on Feb. 12. It will be displayed through September. Admission is free.
The Daily Business Report is produced by REP Publishing Inc., publisher of SD METRO, the North Park News, Kensington News and the West Coast Craftsman. (619) 906-4104.