Daily Business Report — Jan. 25, 2011
San Diego County Employment:
Up by 1,800 jobs over the month and 6,100 jobs over the year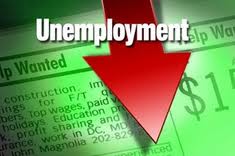 The unemployment rate in San Diego County was 10.1 percent in December, down from 10.4 percent in November and below the year-ago estimate of 10.3 percent, according to the state Employment Development Department. California's jobless rate for December was 12.3 percent and the national rate was 9.1 percent.
Between November and December:
Total nonfarm employment increased from 1,222,500 to 1,225,100, an increase of 2,600 jobs.
• Agricultural employment decreased by 800 jobs, or 8.7 percent, partially offsetting overall employment growth.
• Trade, transportation, and utilities posted the greatest month-over gain, adding 1,300 jobs.
• Retail trade (up 1,100), accounted for roughly 85 percent of the job growth in this sector.
•Transportation, warehousing, and utilities expanded by 200 jobs, while employment in wholesale trade remained unchanged.
Four other industries reported employment growth over the month, including professional and business services (up 1,200), leisure and hospitality (up 800), educational and health services (up 400), and financial activities (up 200). Other services, manufacturing, and mining and logging recorded no change in employment levels over the month.
Three other nonfarm industries reported job declines, including government (down 800), construction (down 400), and information (down 100).
Between December 2009 and December 2010:
Total nonfarm employment increased by 6,300 jobs, or 0.5 percent.
• Agricultural employment decreased by 200 jobs, or 2.3 percent.
• Professional and business services posted the greatest year-over gain, adding 5,800 jobs. Administrative and support and waste services increased by 5,200 jobs, primarily from employment services (up 4,100). Professional, scientific, and technical services added 800 jobs, while management of companies and enterprises declined by 200 jobs.
Four other industries recorded job growth over the year, including educational and health services (up 3,500), trade, transportation, and utilities (up 2,100), other services (up 200), and financial activities (up 100). Employment in mining and logging remained unchanged.
Five other nonfarm sectors reported job declines, but the most significant came from construction (down 2,600) and manufacturing (down 1,400).
Rady School Partners with Swedish Organization
UCSD's Rady School of Management is partnering with a Swedish organization — accelerat.us — to help companies enter the U.S. market. The partnership will focus on San Diego's leading industries: wireless technology, life sciences, clean tech and defense – providing leadership opportunities for Rady MBAs and potentially creating new jobs in the regional economy. Technology transfer is a signature component of the Rady MBA. The "Innovation Fellows Program" will allow students to work with a particular technology or company, providing market analysis, commercialization plans and strategies for entry into the U.S. market. Besides providing a valuable learning experience, there is also a possibility that they can continue working for the company once it is launched in the U.S. "What differentiates the Rady School from other business schools is our focus on moving innovation to the marketplace," said Rady School Dean Robert S. Sullivan. "Our MBAs learn how to translate innovative ideas into market opportunities and we are looking forward to this partnership bringing new companies to San Diego."
The first Rady MBA project will work with AMRA, a spin-off from the University of Linköping. The company has developed a new method for quantitative measurement and classification of body fat and hopes to expand into the U.S. market. Accelerat.us was  funded by Swedish governmental agencies Innovationsbron and Vinnova. They provide business coaching to young companies and access to venture capital and angel networks.
Employment Law Update Set for Feb. 8
The Brown Law Group will sponsor a 2011 Employment Law Update — changes to employment laws that could affect local businesses — on Feb. 8 from 7:45 to 9 a.m. in the University Club atop Symphony Towers, 750 B St. in Downtown San Diego. The firm's attorneys will focus on latest court decisions, legislative amendments and proposed bills that employers must be aware of to properly manage their businesses. To register for the event, call Valeina Jack at (619) 330-1700 or e-mail her at jack@brownlawgroup.com. There is no admission charge.
NAWBO Holds Feb. 11 Seminar
Management professional Mindy Bortness is the guest speaker at a Feb. 11 seminar sponsored by the National Association of Women Business Owners (NAWBO) from noon to 1:30 p.m. at Brandman University, 7460 Mission Valley Road, in San Diego. Her talk is titled "Your Attitude is Showing." Pre-registration is required. NAWBO San Diego members can attend at no cost, while the fee for visitors is $25. Box lunches will be provided. Online registration and more information are available at nawbo-sd.org.
Real Estate News
• Realliance LLC has purchased a 4,000-square-foot medical building in the Ocean Terrace Professional Center, 3625 Vista Way, Oceanside, for $1.4 million. The buyer is a dental group known as The Superdentists who specializes in orthodontics and pediatric dentistry. The Oceanside clinic will be its third location in San Diego County. The seller, OTPC, LLC, was represented by Lannee Allee, Roger Carlson and Lars Eisenhauer of CB Richard Ellis and the buyer was represented by Paul Braun and Chris Ross of Colliers International.
• ClearChoice Management Services LLC has signed a new lease at Pacific Medical Plaza at 4910 Directors Place, San Diego. The 6,513-square-foot deal had a total consideration of $2.4 million. The Landlord, Kilroy Realty, was represented by Paul Braun and Chris Ross of Colliers International and the tenant was represented by Dan McCarthy of Cushman and Wakefield.
State Controller to Review Coronado Redevelopment Agency
The Community Development Agency of the city of Coronado is one of 18 redevelopment agencies in the state that will be reviewed by State Controller John Chiang to learn how RDA funds are used and whether they comply with state law. "The heated debate over whether RDAs are the engines of local economic and job growth or are simply scams providing windfalls to political cronies at the expense of public services has largely been based on anecdotal evidence," said Chiang. "As lawmakers deliberate the governor's proposal to close RDAs and divert those funds to local schools and public safety agencies, I believe it is important to provide factual, empirical information about how these agencies perform and what they bring to the communities they serve." The reviews, said Chiang, will look at, among other things, how the RDAs define a "blighted" area, whether they are appropriately paying for low- and moderate-income housing as required by law, whether they are accurately "passing through" payments to schools within their community and how much RDA officials, board members and employees are being compensated for their services.

 The reviews will be completed in early March.
Waste Management Names Organics Program Manager
Waste Management has appointed Mike Schwartz as its Western group organics program manager as part of the expansion of its organics division. Schwartz moves from his most recent position as a business development manager for Waste Management Sustainability Services and will now support the business aspects of its organics division, with a particular focus on "customer-facing" solutions. Schwartz's background includes experience with the California Climate Action Registry and the Chicago Climate Exchange, measuring enterprise greenhouse gas inventories. Currently, he is a member of the San Diego Regional Sustainability Partnership and the U.S. Green Building Council's San Diego chapter. Schwartz holds a bachelor's degree from the University of Oregon.
Small Business Workshops
SCORE San Diego has scheduled January workshops to help small business owners and those interested in starting a small business. Fees range from $29 to $109. For more information, call (619) 557-7272. To register for a workshop online, visit scoresandiego.org.
• Jan. 26 – Business Plan 201: How to Write a Winning Business Plan – 9 a.m. to 3:30 p.m. at National University – Kearny Mesa (9388 Lightwave Ave., San Diego 92123; pre-paid registration $99, $109 at the door).
• Jan. 26 – Good Governance for Nonprofits: Effective Board Performance – 9 to 11:30 a.m. at The San Diego Foundation – Liberty Station (2508 Historic Decatur Road, #200, San Diego 92106; pre-paid registration $39, $49 at the door).
• Jan. 27 – Internet Marketing 302: Develop a Winning E-mail Marketing Success Strategy – 9 a.m. to noon at National University – Kearny Mesa (9388 Lightwave Ave., San Diego 92123; pre-paid registration $49, $59 at the door).
• Jan. 27 – Financial Statements: What They Mean, How to Use Them – 9:30 to 11:30 a.m. at National University – Carlsbad (705 Palomar Airport Road, Carlsbad 92011; pre-paid registration $29, $39 at the door).
• Jan. 28 – Marketing and Contracting with State and Local Governments – 9 a.m. to 3 p.m. at National University – Kearny Mesa (9388 Lightwave Ave., San Diego 92123; pre-paid registration $69, $79 at the door).
• Jan. 31 – Intellectual Property: Promise and Practicalities – 9:30 to 11:30 a.m. at SCORE Entrepreneur Center (550 West C St., #550, San Diego 92101; pre-paid registration $29, $39 at the door).
The Daily Business Report is produced by REP Publishing Inc., publisher of SD METRO, the North Park News, Kensington News and the West Coast Craftsman. (619) 906-4104.