Introducing 2011's SD METRO Movers to Watch
Charles Black
Charles Black, president of CB Urban Development and of counsel to Luce Forward Hamilton and Scripps LLP, was named program manager last May for the proposed expansion of the San Diego Convention Center. As program manager, Black will oversee an expansion that, according to the Mayor's Citizen Task Force, will generate $698 million of economic activity annually. Some of his responsibilities over the next couple of years will include assisting with entitlements and environmental review. From 2002 through 2006, Black was president of the San Diego Padres and the executive vice president of JMI Realty where he led the Petco Park development team. Black was the lead negotiator for the Civic Center redevelopment project and the lead negotiator and project manager for the Chula Vista Bayfront Master Plan where he forged a unique alliance with environmental advocates, labor, developers and the city of Chula Vista to permit the 556-acre development. Black teaches urban planning and development law at UCSD, is a board member of CB Richard Ellis Realty Trust, and serves as general counsel for Father Joe's Villages. Black has consistently played a key role in crucial developments Downtown and around the bay, and the Convention Center will be a fitting addition to that list.
Laurie Black
Laurie Black was appointed to the Center City Development Corp. board in 2010. She will help guide the organization in 2011 amid special challenges like the departure of Chair and Acting President Fred Maas and controversial state legislation that increased the cap for Downtown redevelopment projects. Past-president of the Downtown San Diego Partnership and principal at LJ Black Consulting Group, Black has been a part of the political and business landscape in San Diego for over 20 years. The mother of four has spent her career working for local, state and federal officeholders. Black has been consistently recognized within the community for her civic-mindedness. The Downtown San Diego Partnership honored her with an Alonzo Award in 2001 for her vision in creating the Clean & Safe program, which has contributed significantly to the improvement and growth of Downtown San Diego. Black is known for her advocacy on mental illness and has presented her ideas on mitigating homelessness at national conferences. Last year, Black received the Quality of Living award from LEAD for her leadership, vision and community activities that relate to the quality of life in San Diego. With her track record, Black will be a central figure in San Diego's business and political spheres for 2011 and many years to come.
Yuri Calderón
Yuri Calderón is a managing partner and founder of GCR LLP. Calderón heads the firm's corporate law and financial transactions practice groups and has helped poise the firm for success in 2011. Starting with 13 attorneys in three cities in 2006, Calderón's leadership has guided the firm to an expansion of more than 20 attorneys and six offices throughout the West and Southwest region. The most recent additions were offices in Denver and Houston. Calderón represents international, national and local clients of all sizes and industries, counsels clients on corporate matters and serves as outside general counsel for companies. He also serves as general counsel to the Oxnard School District, an elementary school district. As part of his community involvement, Calderón provides pro-bono legal counsel to a number of prominent nonprofit organizations. Calderón was recently appointed to the board of directors of the International Community Foundation, an organization that seeks to increase charitable giving and volunteerism across U.S. borders to benefit overseas communities and nonprofit organizations. He is the longest serving member of the executive board of the national Hispanic Bar Association, where he has recruited talented attorneys to the executive board, increased membership and secured the financial stability of the organization.
Jeff Church
Veteran businessman Jeff Church will continue making waves next year with NIKA Water, a social enterprise that donates 100 percent of its profits to clean water and poverty alleviation projects around the world. In Zulu, Nika means "to give." Since its short existence, NIKA has completed water well and school projects in Sri Lanka, Uganda, Tanzania, Kenya, Nicaragua and San Diego. NIKA committed $320,000 to five sustainable structures in five countries in its first 18 months alone. Church aims to make bottled water an environmentally friendly commodity. NIKA Water is certified carbon neutral through reforestation efforts that offset its productions. NIKA is also moving its productions to use all post consumer plastic in the manufacturing of future bottles. With a combination of capitalist drive, business savvy and a noteworthy nonprofit idea, Church and NIKA Water will be a top social enterprise in 2011. Church has a long track record of success with companies ranging from Ernst & Young to ERICO, Aztec Concrete and Liynx Grills. Church is also the founder and CEO of Autus Capital, a $25 million private equity firm that focuses on acquisitions of middle market manufacturing and distribution businesses.
Dr. Herbert Cobb
Dr. Herbert Cobb is the founder and principal scientist of Cobbweb Associates. In 2011, Cobb will work on taking Dr. Jim Dunford's vision of an electronic case management tool and bring it to reality, allowing San Diego to drastically reduce the cost of services to individuals who over utilize the 9-1-1 emergency system. A U.S. Air Force veteran who served as an intelligence operations specialist, Cobb is now an educator and health care researcher. Through Cobbweb Associates, Cobb utilizes his experience to do research in the health care industry and process improvement project management in a clinical setting. In 2011, Cobbweb Associates will also continue its involvement in a national Medicare telemedicine demonstration where its telemedicine support application serves over 12,000 high-cost Medicare patients. Cobbweb Associates works with a wide variety of clients including Fortune 500 companies, telemedicine companies, physician groups, small clinical practices and community organizations. Cobb has given presentations on hospital report cards, performance measurement, and health care data mining techniques at the International Conference of Health Care Policy. As a result of his work with several statistical software companies, Cobb has a great amount of experience using medical and survey data to outline options for quality improvement. Cobb has also conducted and collaborated on numerous research projects, helping organizations determine their values and goals in order to provide them with more tangible objectives.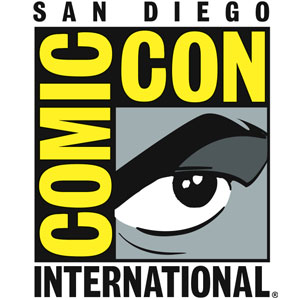 Fae Desmond and John Rogers
Fae Desmond is the executive director and John Rogers is the president of the board of directors,of Comic-Con International. Comic-Con made big news in October when it announced that it would be staying in San Diego, despite proposals from other cities, until 2015. The event has grown in great proportions since the first Comic-Con at San Diego's U.S. Grant Hotel in 1970. In the coming years, it will face space constraints at the Convention Center as attendance was at well over 126,000 last year. Comic-Con is the largest annual convention at the Convention Center, utilizing the entire space as well as several Downtown hotels. John Rogers first volunteered with Comic-Con in 1978. During his many years with the event he has served as projectionist, film coordinator and head of the technical department. In 1985 he was elected as president of the board of directors and has been re-elected each year since. While his time as president is time consuming, Rogers has a full-time job as a director of engineering for a local telecom company. Fae Desmond has over 30 years of experience with Comic-Con. She worked first as a volunteer building expert in many convention departments. As Comic-Con's first employee, she concentrated on building institutional knowledge, understanding the comics industry and fulfilling nonprofit responsibilities. She has spent the last 20 years guiding the day-to-day operations of the organization. As Comic-Con's executive director, she is keenly aware that the mission is the reason for Comic-Con's success. Comic-Con International is a nonprofit educational corporation dedicated to creating awareness of, and appreciation for, comics and related popular art forms, primarily through the presentation of conventions and events that celebrate the historic and ongoing contribution of comics to art and culture.
Dr. Jim Dunford
Dr. Jim Dunford has served as the medical director of the city of San Diego since 1997, overseeing the clinical care provided by 450 paramedics, 600 firefighters, and the Fire Communications Center. Dunford has long shared his vision for an electronic tool to help reduce the city's costs resulting from the small population of people who abuse and overtask the city's Emergency Medical Services System. Under his mentorship, the San Diego Emergency Medical Service system has achieved international recognition for clinical care and research. Dunford has served as co-investigator on numerous local and national studies as his primary academic interest is seeking ways to exploit the potential of Emergency Medical Service to benefit public safety. Dunford is Professor Emeritus of Clinical Medicine & Surgery in the Department of Emergency Medicine at UCSD. He is medical adviser to the San Diego Police Department and medical director of San Diego Project Heartbeat, the regional public access to defibrillation program.  Dunford serves as the president of the Greater San Diego Board of the American Heart Association. In addition to numerous previous recognitions, in 2008 Dunford received the Volunteer Physician of the Year Award for the AHA Western States.
Peter Ellsworth
Peter Ellsworth is the president of the Legler Benbough Foundation and the Benbough Operating Foundation. The foundation was built on the estate of Legler Benbough, son of an influential San Diego family, who wanted to promote the quality of life for San Diegans. Under Ellsworth's leadership, the Benbough Foundation is currently organizing the Balboa Park Conservancy, modeled after the successful Central Park Conservancy in New York. The Balboa Park Conservancy will act as a nonprofit public-private partnership where people can directly donate to the park. In the next year The Benbough Foundation will continue in the organizational stages of the Conservancy by forming a strategic plan to address the needs of the park. Ellsworth was previously president and CEO of Sharp Health Care. Under his watch, Sharp grew to five hospitals and three medical groups, taking care of approximately one third of San Diegans. Prior to joining Sharp, Ellsworth was president of Ellsworth, Corbett, Seitman and McLeod LLC.  Ellsworth takes part in a number of local committees including the Mayor's 2015 Balboa Park Committee, San Diego Grantmakers and the Center for Ethics in Science and Technology. He has served on the boards of many of the organizations he is involved with, including the Combined Arts of San Diego and the San Diego Blood Bank.
Dr. Marye Anne Fox
Dr. Marye Anne Fox, chancellor of UCSD since April 2004, is a nationally known chemist and academic leader. Since her appointment as chancellor, the university has established new research and partnership ventures and has achieved a remarkable $1 billion campaign goal. Under Fox's leadership, UCSD has expanded academic and campus programs and facilities, received recognition in well-known university rankings and assembled a strong, diverse leadership team to ensure excellence for future years. Fox is a distinguished professor of chemistry and has received honorary degrees from 12 institutions in the U.S. and abroad. She has also served as a visiting professor and lecturer at some of the top universities around the world. As a physical organic chemist, Fox has published extensively in organic photochemistry and electrochemistry. Her work has clear application in materials science, solar energy conversion and environmental chemistry. Fox is committed to serving on numerous boards, from several San Diego regional advisory boards to the Council on Competitiveness and the Association of American Universities. In October 2010, President Barack Obama named Fox to receive the National Medal of Science, the highest honor bestowed by the United States government on scientists, engineers and inventors.
Kristin Garrett
Kristin Garrett is the president and CEO of Community Health Improvement Partners (CHIP), a San Diego-based noprofit organization of health care and community stakeholders whose mission is to improve the health of all San Diegans through needs assessment, advocacy, education and programs best accomplished collectively. Originally a part of the Hospital Association of San Diego, 2011 will be CHIP's first year as an independent nonprofit entity. Garrett will have the challenge of leading CHIP through this transition while also continuing the essential programs that CHIP has developed. CHIP was founded in 1995 when California Senate Bill 697 required that private, nonprofit hospitals conduct community needs assessments every three years. Since then, CHIP has grown to be a think-tank and place of shared resources and neutral collaboration for health care issues. In the past 12 years of her time with CHIP, Garrett has also served as a staff member to the Hospital Association of San Diego and Imperial Counties, working on public advocacy projects. She is a Fellow of the American College of Healthcare Executives, and has been very active in the local chapter of the San Diego Organization of Health Care Leaders, including serving as president. She is currently a board member for the San Diego chapters of Mental Health America and the America Lung Association.
Robert Gleason
Robert Gleason is board chair of the San Diego Regional Airport Authority where he leads a nine-member board that is currently overseeing the $1 billion Green Build Terminal Expansion at Lindbergh Field. The project will create 1,000 jobs at peak construction. In his day job, Gleason is the chief financial officer and general counsel of Evans Hotels, where he is responsible for all finance, tax, accounting, audit, information technology and legal issues. Among other properties, Evans Hotels owns and operates The Lodge at Torrey Pines in La Jolla, the Bahia Resort Hotel and the Catamaran Resort Hotel. Gleason is on leave as an adjunct faculty member in the School of Hospitality and Tourism Management at San Diego State University, where he has taught Hospitality Law and Policy. Gleason has been involved with The Old Globe Theatre for many years and is the former chair of the San Diego Lesbian, Gay, Bisexual, and Transgender Community Center. He sits as chair of the San Diego LGBT Community Leadership Council, an organization comprised of over 40 organizations in the LGBT and allied communities. In 2010, Gleason was the recipient of the Harvey B. Milk Foundation Honors Award in recognition of his efforts to advance civil rights and equality for all. There is no doubt that Gleason will continue to serve the San Diego community with his great involvement and passion in 2011.
John Gomez
John Gomez is a nationally recognized trial attorney whose track record shows great potential for 2011. Upon graduation from Yale Law, Gomez spent a year working as a law clerk to a federal judge, and the next three in Los Angeles as an attorney at Latham & Watkins, one of the nation's largest law firms. In 1997, Gomez accepted a position as a federal prosecutor. Gomez tried and won 20 straight felony jury trials, including several complex and high-profile criminal prosecutions. After returning to private practice in 2000, Gomez has argued against large and powerful companies and was named the 2006 Consumer Attorneys of San Diego's Trial Lawyer of the Year. In perhaps the most high-profile case of his career, he now represents the surviving family members of CHP Officer Mark Saylor and his family. Officer Saylor and three others lost their lives when their loaner Lexus accelerated out of control in Santee. This prompted congressional hearings and the largest recall in Toyota history. Gomez serves as a member of the executive committee of the Consumer Attorneys of San Diego, on the board of directors of the San Diego County Bar Association and as the chairperson of the board of directors of La Cuna, a nonprofit organization dedicated to finding permanent and loving homes for Latino foster children.
Teresa Halleck
Teresa Halleck began work in August as the new CEO and president of San Diego County Credit Union. Halleck will now lead San Diego County Credit Union, the largest credit union in San Diego County, with $4.9 billion in assets and 210,000 members. Despite the current economy, SDCCU maintains that it is financially sound and in a good position to continue to meet the needs of the community in 2011. Halleck's focus will remain on SDCCU's commitment to providing excellent customer service and helping customers reach their financial goals despite the economic downturn. Halleck will also continue provide the type of convenient banking services that allow clients to do their banking online or from their mobile phones. We are excited to see the progress that Halleck's leadership is bound to bring the San Diego County Credit Union in the new year. Halleck worked for eight years at the Sacramento Golden 1 Credit Union, the sixth largest in the U.S. During her time as president and CEO, its assets grew from $4.1 billion to $7 billion in eight years. Halleck currently serves as a board and executive committee member of the California Credit Union League and other industry councils and advisory boards.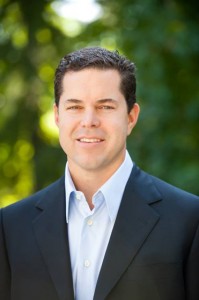 Jason Hughes
Jason Hughes is president and co-founder of Irving Hughes, San Diego's largest real estate company that exclusively represents companies throughout San Diego County in their buying and leasing of office space. Hughes's expertise and tenacity has helped Irving Hughes strengthen its dominance of the Downtown commercial real estate market and will continue to do so in 2011. Hughes began his real estate career in the late 1980s when he worked in Los Angeles' Century City area while attending college. A few years after moving to San Diego upon graduation, Hughes and partner Craig Irving formed Irving Hughes in 1993 to create a company committed to advancing the level of brokerage services offered to tenants and buyers throughout San Diego County. Hughes has served the San Diego community in many capacities over the last 20 years. Among a plethora of commitments, Hughes was a president of the New Children's Museum, a founder and board director for San Diego-based Torrey Pines Bank and on the executive board of the Downtown San Diego Partnership. Hughes has a dedication to the arts that he has shown through his work with the San Diego Opera and San Diego Museum of Contemporary Arts. He has also been involved with the Child Abuse Prevention Foundation and San Diego Cares.
Donna Jones
Donna D. Jones was recently elected to the board of directors for the Centre City Development Corp. With upcoming projects in 2011 potentially including the Civic Center and a new Charger Stadium, Jones' experience will be instrumental to the board. Jones is a partner in the real estate, land use and environmental practice group in Sheppard Mullin's San Diego office. Jones specializes in land use, focusing on all aspects of compliance with the California Environmental Quality Act (CEQA), as well as on advising and representing residential and commercial developers in all phases of the land use regulatory and entitlement process. Despite the growing complexity of obtaining entitlements, Jones has permitted thousands of residential units, primarily in the city of San Diego, as well as hotels, shopping centers and infrastructure projects. Jones is also a registered lobbyist with the city of San Diego, the county of San Diego and the San Diego Regional Airport Authority. Jones was appointed by the San Diego County Regional Airport Authority to the Airport Land Use Compatibility Plan Technical Advisory Group that is working to guide the preparation of the various Airport Land Use Compatibility Plans being prepared for San Diego County airports. Jones also has experience ranging from work with the Downtown San Diego Partnership and the San Diego Regional Chamber of Commerce to the Building Industry Association.
Jessie Knight
Jessie Knight became chairman and CEO of San Diego Gas & Electric in 2010.  He will continue his first year of leadership in 2011 after restructuring SDG&E and Sempra Utilities. Knight will bring a greater focus on sustainability and renewable energy to the organization with the construction of the Sunrise Powerlink, and a solar photovoltaic power facility in Imperial Valley. Before becoming CEO in 2010, Knight was executive vice president of external affairs for Sempra Energy, overseeing all communications, community relations activities, government relations and international affairs. Knight served as CEO of the San Diego Regional Chamber of Commerce, the largest business organization in California, until 2006. Before joining the Chamber, Knight was appointed by Gov. Pete Wilson to serve as commissioner for the California Public Utilities Commission. Knight has also held positions with the San Francisco Chamber of Commerce, Dole Food Company Inc. and the San Francisco Chronicle. In these organizations Knight held operations, business development, strategic planning and marketing roles, among other responsibilities. Knight is a board member of the Seattle-based Alaska Air Group, the San Diego Padres Baseball Club and serves as a life member of the Council on Foreign Relations in New York.
Jeff Light
Jeff Light was hired by the San Diego Union-Tribune in 2010 as the new vice president and editor. Ed Moss, publisher, told the U-T in an interview that  he had been looking for someone who understood the electronic side of the business and who could develop ways to utilize the multiplatform opportunities. Moss knew that Light would bring unlimited energy to the team. Light has commented that journalism is about serving the community, and he plans to do this by making sure that he is satisfying the readers' appetites. After reorganizing staff and changing the U-T's style over the summer, Light pledged in a U-T editor's note: "Over the course of this year, these changes will lead to improvements that readers have asked for: more breadth and depth in local coverage; stronger watchdog journalism; a better, and bigger, business section; and improved presentation of world and national news." Light grew up in Buffalo, N.Y., where his father was editor of the local newspaper. Over the last three decades, he has worked for newspapers and their Websites, most recently at the Orange County Register. He has been an editor, a reporter, an intern, even a "hopper" – the person who throws the bundles of papers from the delivery trucks in the middle of the night.
Clint McClellan
Clint McClellan serves as the board chairman for the Foundation for the Children of the Californias, which supports Hospital Infantil, a 14-year-old pediatric hospital in Tijuana, that delivers medical care to less fortunate children on both sides of the border. McClellan has worked to raise awareness by documenting the poverty in the area and has had great success in fundraising for Hospital Infantil. The hospital has evolved to offer 35 medical specialties and services from over 200 highly qualified pediatric professionals, many who proudly and generously donate their services on a volunteer basis. McClellan is heavily involved in both the front and back ends of health improvement, nonprofit initiatives and various other volunteer projects. Due to his continuous efforts, we have no doubt that the coming years will lead to further growth and development of these endeavors. McClellan is the senior director of market development for Qualcomm Inc. While his current responsibilities include establishing opportunities in the life sciences market, McClellan has filled business development roles since he joined the company in December 1997. McClellan has brought to Qualcomm years of experience in wireless industry analysis.
Mitch Mitchell
Mitch Mitchell is regional vice president for external affairs for San Diego Gas & Electric and Southern California Gas Co., Sempra Energy's California regulated utilities. Mitchell is responsible for community relations and public affairs for both companies. Until 2005, Mitchell was vice president, public policy and communications, for the San Diego Regional Chamber of Commerce. There he worked to develop a public policy agenda that would be favorable to the San Diego business climate and standard of living. Mitchell represented the chamber and its public policy positions to government officials. Before his time with the chamber, Mitchell was director of governmental relations for American Medical Response and assistant director of governmental relations for Mayor Susan Golding. In addition to his active professional life, Mitchell is an exceptionally active member of his community. He has served for several years on the board of directors for the San Diego Food Bank, San Diego Opera and the Burn Institute. Mitchell is also a governor's appointee to the Little Hoover Commission, an independent state oversight agency that promotes efficiency, economy and improved service.
Vince Mudd
Vince Mudd is the incoming chairman of the San Diego Regional Chamber of Commerce. After experience with the San Diego Citizens Fiscal Sustainability Task Force, Mudd is sure to bring his balanced, inclusionary leadership to more economic challenges in 2011. Mudd is the president and CEO of San Diego Office Interiors, a corporation established in 1994 that provides high quality office interior and design solutions, and is a unique one-stop service for companies. Under Mudd's leadership and vision, San Diego Office Interiors has become a leading and award-winning office interiors firm. In 2009, San Diego Office Interiors achieved the Leadership in Energy and Environmental Design certification from the U.S. Green Building Council. Among numerous other awards, Mudd has received the American Lung Association award for his tireless work on indoor air quality. He also currently serves in executive board positions for the Campanile Foundation at San Diego State University, KPBS Financial Advisory Committee, San Diego Healthcare Coalition, San Diego County Water Authority and San Diego Regional Economic Development Corp. and he is active as a member of San Diego Rotary Club 33.
Michael O'Riordan
Michael O'Riordan owns O'Riordan & Associates, a premier insurance and financial planning company. O'Riordan was born in Germany and spent his youth in Ireland, settling in the Fall River area of Massachusetts in the 1950s. O'Riordan began his time in the insurance industry with Prudential in San Diego in 1983. During his time with Prudential, O'Riordan established himself as one of the region's top financial advisers and received numerous awards. Wanting to better serve his clients, O'Riordan decided to branch out and become an insurance broker. This allowed him to offer his clients the best products from the best carriers without any limitations. Over the years, O'Riordan has developed strong community ties and works hand-in-hand with some of the top CPA firms and attorneys, ensuring that their clients receive the proper insurance advice, planning and wealth-preservation techniques. O'Riordan's philanthropic work includes participating on the advisory board for Helen Woodward Center, board member of Father Joe's Villages, and board member for Camp HOPE, a program that provides turning-point opportunities where at-risk, abused and neglected children can find HOPE, healing and a chance to begin a new life.
Yukon Palmer
Yukon Palmer is the founder and president of FieldLogix, a company that provides the first green GPS fleet management solution. Palmer started the company with $3,500 and turned it into a $3.5 million business. FieldLogix uses GPS technology to help companies keep track of their vehicles and also offers reports that can help companies increase efficiency and sustainability by looking at speed and carbon emissions. Palmer has been in the telematics industry since 2000 and has grown FieldLogix to an installed base of thousands of vehicles throughout the U.S.  With customers across the country, FieldLogix has been recognized as one of the fastest growing private companies in San Diego by the San Diego Business Journal for 2009 and 2010. Named one of San Diego's Young Influentials of 2010 by the San Diego Daily Transcript, Palmer holds both bachelor's and MBA degrees from San Diego State University. Palmer is a co-chairman of the Location Based Services Special Interest Group for CommNexus, a member of the Green Chamber of San Diego County as well as a member of other groups that promote sustainable fleet practices.
Michael Perry
Michael Perry is the founder, chairman and CEO of San Diego Trust Bank. San Diego Trust is considered to be one of the top performing community banks in all of Southern California. They have had over 25 consecutive quarters of profitability. San Diego Trust Bank, which opened in 2003, has been rated as a "5-Star" institution every quarter for the past four years by Bauer Financial. Perry, a San Diego native and graduate of San Diego State University, has strategically positioned his bank for continued success in 2011 with capital ratios that are among the highest in the nation. With record growth in assets and profitability, 2010 was one of the company's strongest years. Perry and his well-regarded leadership team were able to stay afloat during the financial crisis and open a third office in Point Loma in August. Although San Diego Trust Bank has received positive national recognition, Perry is more focused on serving his clients' needs rather than winning awards. If Perry and the San Diego Trust Bank continue to safeguard their client's deposits and invest wisely, they should continue to both receive honors and please their clients in 2011 and for years to come.
Scott Peters
Scott Peters is the chairman of the Board of Port Commissioners. The Port manages state tidelands in and around San Diego Bay. As chairman, Peters will work with the new CEO Wayne Darbeau. Peters will also lead the other commissioners absent the influence of long-time Port Commissioner Steve Cushman.  011 will be another challenging year for the Port thanks to controversial projects such as the North Embarcadero Visionary Plan, the Convention Center Expansion, and the Chula Vista Waterfront Redevelopment. Peters has had a long career in law and public policy. Peters served from 2000-2008 on the San Diego City Council and was the first-ever elected council president for the years of 2006-2008. During this time, Peters was responsible for a wide variety of city projects, including city and general plan updates, the Downtown redevelopment including Petco Park, new standards for energy and water conservation in new developments, and banning smoking and alcohol from city parks and beaches. Peters had previously spent 16 years as an attorney. In addition to previous board positions, Peters currently volunteers as chair of the Climate Initiative at the San Diego Foundation, as a member of the Board of Overseers at UCSD, as a board of director of LEAD San Diego and at the La Jolla Community Foundation.
Paul Pfingst
Paul Pfingst, a partner at Higgs Fletcher & Mack, is recognized as one of San Diego's top trial lawyers. Pfingst currently represents clients in complex litigation, white collar crime and professional licensing matters. In 2011 he will remain as the "go-to" attorney for high-profile, white collar and criminal cases. Pfingst rejoined Higgs Fletcher & Mack in 2003 after serving eight years as San Diego County district attorney. His successful prosecutions of San Diego's most serious criminal cases earned him a national reputation. Prior to his election in 1994, Pfingst was a firm partner specializing in product liability, medical malpractice, professional licensing and general litigation. Pfingst has appeared before the California Supreme Court and the California Court of Appeals. He is the former president of the California District Attorneys Association and a former member of the board of directors of the National District Attorneys Association. In 2000, the United States Attorney General presented Pfingst with the coveted "William French Smith Award" for outstanding contributions to law enforcement. Pfingst has lectured extensively on trial technique and has contributed to a variety of legal publications.
Katie Pothier
Katie Pothier, former general counsel for the San Diego Padres, left the organization in November to work at San Diego-based law firm Wilson Turner Kosmo, the largest women-owned law firm in the region and one of the largest in the U.S. Her expertise will expand Wilson Turner Kosmo's notable practice as she counsels and defends clients in a variety of business and employment matters. SD METRO is ready to watch what will happen in the future of Pothier's varied legal career as she is sure to be an effective advocate for many in 2011. Pothier excelled while working with the Padres, successfully transitioning the team to Petco Park and their current ownership group. Pothier also supervised human resources functions of the ballclub, managed their relationship with the union work force and represented them during salary arbitrations. Before joining the Padres, Pothier worked for seven years as a trial lawyer at Coughlan, Semmer and Lipman, where her practice included litigating complex business and white collar criminal matters. Pothier serves on the boards of the Make-A-Wish Foundation, San Diego chapter, the San Diego Volunteer Lawyer Program and SDSU's Sports Management MBA Program.
Chad Ruyle
Chad Ruyle, a La Jolla native, is an attorney at Ruyle & Ruyle where his practice focuses on Estate Planning. Ruyle is a frequent lecturer and published author in the trusts and estates field.  Recently, Ruyle is making national news as co-founder of You Walk Away, a foreclosure agency that strives to help people understand their options when they are faced with this difficult situation. Receiving press from newspapers to magazines and nightly news, this timely organization has helped over 4,000 homeowners since 2007. You Walk Away guides homeowners through the complex foreclosure process, giving them tools, resources, and personalized plans allowing them to take control of their future. The team at You Walk Away includes both legal and real estate experts with over 50 years of combined experience. Ruyle also helped found PEERS, an organization which is comprised of local business owners who are dedicated to giving back to San Diego. In addition to helping each member grow in the business world, the organization volunteers their time and commits their donor advised funds and event proceeds to various local charities
Yolanda Selene Walther-Meade
Yolanda Walther-Meade specializes in public relations, social media, marketing, community outreach, events and branding campaigns with a focus on the Latino market and client collaboration. In her role as Voice of the Border, she has interpreted for presidents, Pulitzer Prize winners and Nobel Laureates, including  four  Mexican presidential administrations, the Prime Minister of Spain, Carlos Fuentes and Octavio Paz. Walther-Meade is host and special events producer for the San Diego Latino Film Festival, which takes places over 11 days, showcasing 200 films to 20,000 attendees. Walther-Meade spearheads events or serves as current or past board member for organizations such as Malashock Dance, the San Diego Master Chorale, La Cuna, the San Diego Museum of Art, inSITE, the Club de Ninos y Ninas de Tijuana (Boys and Girls Club), the Fundacion Internacional de la Comunidad, LEAD San Diego and the San Diego Natural History Museum. Walther-Meade has been recognized for her leadership, professional achievements and civic contributions across the San Diego region. KPBS and Union Bank recognized her with the Hispanic Heritage Heroes Award and the San Diego Business Journal with the San Diego Women Who Mean Business Award in the area of Cross-Border Collaboration. As a single mother, Walther-Meade's passion and priority are her children, Carlos and Andie.