Daily Business Report — Feb. 1, 2011
Town Hall Meeting on State Budget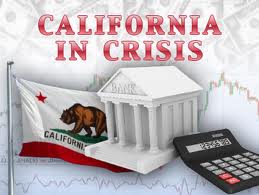 Assemblyman Marty Block (D-San Diego) will hold a town hall meeting Feb. 3 to discuss Gov. Brown's budget proposal and California's fiscal challenges. It will be from 6 to 8 p.m. in the auditorium of Patrick Henry High School, 6702 Wandermere Drive, San Diego. Block will be joined by Corinne Wilson with the Center on Policy Initiatives to discuss how the budget impacts people in San Diego. (Read more about Governor Brown's budget proposal at ebudget.ca.gov, and his State of the State address at the bottom of this column.)
City Attorney Selects No. 2 Assistant
Assistant City Attorney Andrew Jones has been promoted to executive assistant city attorney, traditionally the No. 2 management position in the office. Assistant City Attorney Tricia Pummill will now lead the criminal division. City Attorney Jan Goldsmith said the executive assistant city attorney position had been left vacant because all management resources were focused on phase one of a plan to rebuild the office into a properly functioning law office operation. "We have completed phase one of our plan," said Goldsmith. "We are very pleased with the general quality of work, quality control, training and teamwork in our law firm. We can now move to phase two, which envisions an executive ACA." Jones has been an assistant city attorney since December 2008, when Goldsmith assumed office. Jones led the civil litigation division for one year and then led the criminal division the second year. During his tenure in the office, he has served as a criminal prosecutor for misdemeanor violations, and prosecuted abusers in domestic violence and child abuse cases. Pummill has been a criminal prosecutor for over 27 years, including experience serving as a deputy district attorney in San Diego prosecuting white collar crime and consumer protection. Pummill has also served as an assistant city attorney since December 2008.
Kashi Founder Keynotes Women's Awards Program
Gayle Tauber, founder of the Kashi Company, will be the keynote speaker at the National Association of Women Business Owners San Diego's annual BRAVO! Awards program on May 18 at the Marriott Courtyard Airport/Liberty Station, 2592 Laning Road, San Diego. Tauber will share her background of more than 40 years as an entrepreneur in the areas of health and fitness, social responsibility and preservation. The La Jolla native is best known for founding Kashi, which was sold to Kellogg Company in 2000. She has been at the helm of several other successful startups. Details about submitting nominations for the six BRAVO! Awards will be announced next month, and registration will open in March. For the second year, NAWBO San Diego will fund scholarships for women business students with some of the event proceeds. For more, call (877) 866-2926.
Kaiser Permanente Family Medicine Residency
Kaiser Permanente San Diego has received accreditation for a new Family Medicine residency training program that will bring a total of 18 family practitioners to the county of San Diego over the next three years. Starting immediately, Kaiser Permanente will begin to recruit six new residents each year for the next three years following graduation from medical school.  The physicians will receive an evidence-based education experience that includes training for KP's state-of-the-art electronic health records system, direct patient responsibility to more than 500,000 patients, and a highly structured educational curriculum with intense faculty involvement. Dereck DeLeon, MD, is the residency program director. The program is slated to begin in San Diego in June 2012
San Diego Rated Best Place for Big Ideas
Sunset Magazine has ranked San Diego as the No. 1 "Best Place to Hatch Big Ideas" in its February issue. The piece notes the region's 75 research labs and compares counting companies within our innovation economy to counting plants in the Amazon jungle. The piece also credits the smart phone and faster computer capability to regional innovators Qualcomm and Cymer, and the decoding of the human genome to researchers at the J. Craig Venter Institute. The cities that ranked behind San Diego in "hatching big ideas" include Palo Alto, Seattle, and Los Angeles.
Hanson Joins VQ ActionCare
Tom Hanson has been named director of sales for VQ ActionCare, a company that makes adult fitness and lifestyle equipment. The company's Resistance Chair is a patented, at-home cable exercise system designed for mature adults. Hanson earned his bachelor's degree in business management from the University of Oregon, with graduate studies in international business at the University of San Diego. He serves on the San Diego & Imperial District Export Council.
Matthew Murphey Joins Troutman Sanders
Matthew D. Murphey has joined the law firm of Troutman Sanders LLP as a partner in its intellectual property practice group in San Diego. Murphey comes to Troutman Sanders from Gordon & Rees LLP, where he was a partner in the firm's intellectual property group. Prior to joining Gordon & Rees, he was the managing shareholder of Murphey & Murphey, an intellectual property boutique law firm in San Diego. Murphey received a bachelor's degree from UCSD and a J.D. from Gonzaga University.
Public Meetings Highlight Downtown Redevelopment
Centre City Development Corp. will host a series of public meetings in February and March to discuss the role of Downtown redevelopment and state legislation that eliminated the financial cap for redevelopment activities. The meetings will explain what the lifting of the financial limit could mean for Downtown and the entire region. Individual meetings also will focus on other topics such as affordable housing, the environment, impacts to other neighborhoods and job creation. Gov. Jerry Brown's budget proposal to do away with redevelopment agencies and how that may impact key projects also will be discussed.
• Thursday, Feb. 17, 6 to 8 p.m.
Kick-off Event – San Diego Concourse Silver Room
3rd & B St., San Diego, 92101
Focus topic: Redevelopment overview
• Wednesday, Feb. 23, 6 to 7:30 p.m.
District 7 – Tierrasanta Recreation Center
11220 Clairemont Mesa Blvd., San Diego, 92124
Focus topic: Quality of life, historic preservation and arts and culture
• Tuesday, March 1, 6 to 7:30 p.m.
District 5 – Carmel Mountain Ranch/Sabre Springs Recreation Center
10152 Rancho Carmel Drive, San Diego, 92128
Focus topic:  CCDC loans and debt
• Wednesday, March 2, 6 to 7:30 p.m.
District 8 – Otay Mesa-Nestor Library
3003 Coronado Ave., San Diego, 92154
Focus topic: Business development, job creation and social equity
• Tuesday, March 8, 6 to 7:30 p.m.
District 3 – North Park Recreation Center
4044 Idaho St., San Diego, 92104
Focus topic: Housing, affordable housing and homelessness
• Thursday, March 10, 6:30 to 8 p.m.
District 2 – Ocean Beach Recreation Center
4726 Santa Monica Ave., San Diego, 92107
Focus topic: Parks, open space, environment, environmental justice and North Embarcadero
• Tuesday, March 15, 6 to 7:30 p.m.
District 4 – Mountain View Community Center
641 South Boundary St., San Diego, 92113
Focus topic:  Planning, sustainability and public transit
• Wednesday, March 16, 6 to 7:30 p.m.
District 7 – Temple Emanu-El
6299 Capri Drive, San Diego, 92120-632
Focus topic: Grantville loan
• Tuesday, March 22, 6 to 7:30 p.m.
District 6 – Serra Mesa Recreation Center
9020 Village Glen Drive, San Diego, 92123
Focus topic: Financial impact and tax sharing
• Thursday, March 24, 6 to 7:30 p.m.
District 1 – Lawrence Family Jewish Community Center
4126 Executive Drive, San Diego, 92037
Focus topic: Public safety
Senior Community Centers Receives $62,000 Grant
Senior Community Centers has received a one-year grant of $62,000 from the Del Mar Healthcare Fund of The San Diego Foundation to focus outreach on two target populations —isolated seniors living in hotels, apartments and homeless shelters and Chinese-speaking seniors who are not participating in the programs, case management services and enrichment activities at Senior Community Centers' Gary and Mary West Senior Wellness Center. As part of the grant, Senior Community Centers will partner with the Union of Pan Asian Communities to hire a part-time Chinese social worker to provide case management to the targeted Chinese group.
Nominations Sought for Healthcare Hero Awards
The Grossmont Healthcare District is seeking nominations for its 2011 Healthcare Hero Awards, the annual awards program that honors East County residents whose volunteer efforts help advance the delivery of quality health care in the East County region. Nomination forms are available online at grossmonthealthcare.org. Deadline for entries is 3 p.m. on Feb. 25 at the GHD offices, 9001 Wakarusa St., in La Mesa. Nominees can include front-line volunteer caregivers, including volunteers at community clinics, junior volunteers, auxiliary members, health care educators and pastoral care providers, as well as members of service clubs, community groups and advocacy or policy organizations. Nominees also can include first-responders and other employees of health care organizations who volunteer their time beyond their regular scope of job responsibilities. For more information, phone the GHD offices at (619) 825-5050.  The district will present its fifth annual Healthcare Hero Awards at a luncheon to be held on May 11 at Sycuan Resort in El Cajon.
State of the State Address
Warning that California will not create the jobs it needs "unless we get our financial house in order," Gov. Jerry Brown challenged state legislators last night to allow people to vote on his three-part plan to solve the state's financial crisis. "My intention is to make California again a leader in job creation, renewable energy and state of the art efficiency, innovation of all kinds and primary and secondary education," he said in his State of the State address before a joint session of the state Legislature. Brown also said the state must ensure that public employee pensions are fair to both taxpayers and workers, and he called for elimination of unreasonable regulations that hamper investment and job creation.
"Our universities are world renowned and I intend to see that they continue to enjoy the respect of students and scholars throughout the world," the governor said.  "We also have to restructure our criminal justice system, carefully realign state and local government functions, and streamline state government.  All of this can happen if we find the courage and summon the will to tackle our budget deficit head on and deal with it honestly and without purpose of evasion."
Brown warned that this is not a time for "politics as usual." "Voters are clearly telling us that our state and our nation are going in the wrong direction," he said.  "Yet, our two main political parties both in Washington and in California are as far apart as I have ever seen them."
Brown has proposed $12.5 billion in budget cuts, temporary extension of current taxes and an historical realignment of government – a program that would require a vote of the people in a special election before it could become effective.
"If you are a Democrat who doesn't want to make budget reductions in programs you fought for and deeply believe in, I understand that," the governor said. "If you are a Republican who has taken a stand against taxes, I understand where you are coming from. But things are different this time. In fact, the people are telling us — in their own way — that they sense that something is profoundly wrong. They see that their leaders are divided when they should be decisive and acting with clear purpose."
Brown said "it would be unconscionable" for legislators to block a special election.
"When democratic ideals and calls for the right to vote are stirring the imagination of young people in Egypt and Tunisia and other parts of the world, we in California can't say now is the time to block a vote of the people," he told the legislators. "In the ordinary course of things, matters of state concern are properly handled in Sacramento. But when the elected representatives find themselves bogged down by deep differences which divide them, the only way forward is to go back to the people and seek their guidance. It is time for a legislative check-in with the people of California."
The governor said the voters have a right to decide whether taxes should be temporarily extended or whether additional budget cuts should be enacted, including new cuts to public schools, universities, public safety and health programs.
"My plan to rebuild California requires a vote of the people, and frankly I believe it would be irresponsible for us to exclude the people from this process," he said. "They have a right to vote on this plan. This state belongs to all of us, not just those of us in this chamber. Given the unique nature of the crisis and the serious impact our decisions will have on millions of Californians, the voters deserve to be heard."
Brown acknowledged that his rescue plan is not universally popular. "From the time I first proposed what I believe to be a balanced approach to our budget deficit — both cuts and a temporary extension of current taxes — dozens of groups affected by one or another of the proposed cuts have said we should cut somewhere else instead. Still others say we should not extend the current taxes but let them go away. So far, however, these same people have failed to offer even one alternative solution."
The governor said that he sees both difficult choices and a bright future. "When we get our budget in balance, California will be in a strong position to take advantage of its many assets and its strategic location on the Pacific Rim. As the countries of Asia and south of our border continue to thrive and expand their trade, our state will play a leading role, as it always has, and reap unimagined benefits.
"We have the inventors, the dreamers, the entrepreneurs, the venture capitalists and a vast array of physical, intellectual and political assets. We have been called the great exception because for generations Californians have defied the odds and the conventional wisdom and prospered in totally unexpected ways. People keep coming here because of the dream that is still California, and once here, their determination and boundless energy feeds that dream and makes it grow."
The Daily Business Report is produced by REP Publishing Inc., publisher of SD METRO, the North Park News, Kensington News and the West Coast Craftsman. (619) 906-4104.