Daily Business Report — Feb. 16, 2011
Irving Hughes Partners Part Ways
After 18 years together, the original partners of Irving Hughes real estate firm are going their separate ways. Craig Irving has formed The Irving Group, with plans to build on his legacy in the commercial leasing industry. Jason Hughes and David Marino have formed Hughes Marino to exclusively represent tenants in their lease and purchase negotiations, as well as provide design and construction management services. Both Irving and Hughes describe the parting as amicable; each pledging to support each other's endeavors. Irving's new firm is located at 8710 University Center Lane, Suite 100, while Hughes Marino remains located at the former Irving Hughes Downtown office at 655 West Broadway, Suite 1650.
San Diego County Home Sales Fall
Southern California Has Record Lows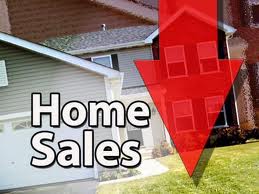 Home sales in San Diego County in January totaled 2,248 — down by 943 sales from December and a decline of 74 home sales in January of last  year, according to a report by DataQuick Information Systems of San Diego. The median sales price last month was $305,000 compared to    $333,000 in December and $305,000 in January 2010.
The Southland:
DataQuick said Southland homes sold at the slowest pace for a January in three years — and the second slowest in 15 years — amid record low new home sales, tight credit and a persistent reluctance among would-be buyers. The median sale price dipped slightly from a year ago but fell more than usual from December as investors and others targeting lower-cost properties accounted for a larger share of sales, a real estate information service reported.
Last month 14,458 new and resale houses and condos sold in Los Angeles, Riverside, San Diego, Ventura, San Bernardino and Orange counties. That was down 26.0 percent from 19,528 in December, and down 5.9 percent from 15,361 in January 2010, DataQuick said. A December-to-January sales drop is normal for the season, with the decline averaging 28.3 percent since 1988, when DataQuick's statistics begin.
The total number of homes sold last month was the lowest for a January since 2008, when 9,983 sold, and the second-lowest since 1996. Last month's sales fell 18.8 percent below the average January sales tally of 17,802.
"Last month was sort of a flashback to January last year: Sales were lousy, but many investors and others looking for bargains stayed active," said John Walsh, DataQuick president. "They kept working the distress-heavy, lower-cost markets through the holidays, which translated into a relatively high level of investor and cash deals closing last month. It helps explain the larger-than-usual, month-to-month dip in the median sale price."
The median price paid for a Southland home last month was $270,000, down 6.9 percent from $290,000 in December, and down 0.6 percent from $271,500 in January 2010.
Graham Downes Architecture Enlarges Staff
Graham Downes Architecture has appointed three new members to its Southern California operation. Thokozani Mabena was named architectural designer. Amy Sipe was hired as an interior designer. Halsey Hixson was named an administrative professional specializing in client relations and marketing. Mabena holds a bachelor's degree in architecture from the University of Cape Town. His past experience includes medical office buildings, educational facilities and a project for the United States Wildlife and Fish Reserve in San Luis, Calif. Sipe has more than six years of interior architecture design experience within the hospitality, commercial and residential fields. She will be working towards her master's degree from the University of San Diego. Prior to joining the company, Sipe worked for Steelman Partners, an international architectural firm specializing in hospitality design. Hixson is a recent graduate of UCLA, holding a bachelor of arts degree. She has five years of professional experience in the real estate field, including work with Prudential California Realty in North Hollywood.
Danish Author-Architect to Speak at Architectural School
Bjarke Ingels, award-winning Danish architect and author, will deliver a lecture to NewSchool of Architecture and Design students on Feb. 25 on his architecture and how the evolution of political, economic and social issues in today's society is manifested in architecture designs. The presentation, "YES is More," will be at 6 p.m. at the Museum of Natural History in Balboa Park. Ingels launched Bjarke Ingels Group (BIG) in 2005 after co-founding PLOT Architects in 2001. For three years Ingels worked at OMA in Rotterdam. While there, he created a series of award-winning design projects and buildings that established his reputation as part of a new generation of architects who combine shrewd analysis, playful experimentation, social responsibility and humor.
McMillin Realty Adds Foreclosure Expert
Yolanda Soto-Lopez, a foreclosure and real estate expert, has joined McMillin Realty to educate homeowners about alternative methods to foreclosures and assist clients in selling distressed properties. A graduate of UCSD, Soto-Lopez is a certified REO and short-sale listing agent and home retention consultant.  For the past eight years, she has lead a variety of successful foreclosure prevention and alternatives workshops that educated both the English and Spanish-speaking communities about the foreclosure process, alternatives to foreclosure such as short sales, loan modification and loan workout programs.
Security Business Bank Hires Senior Vice President
Security Business Bank has hired Gene May as senior vice president. May, who has 35 years of commercial banking and regulatory agency experience, will focus on business development and client management. May served most recently as executive vice president for Pacific Western Bank where he managed the North San Diego corporate lending department. He earned a bachelor's degree in accounting from Stephen F. Austin State University. Security Business Bank operates three San Diego locations: Downtown, Carmel Valley and Carlsbad.
Cook + Schmid Names New Account Coordinator
Chanel Woods-Joe has been hired as an account coordinator for Cook + Schmid following a successful internship at the agency. She interned beginning in October last year and was offered the full-time position in December after graduation from San Diego State. Prior to working with Cook + Schmid, Chanel held several internships and served as a mentor for SDSU's Educational Opportunity Program. She graduated a semester early from SDSU and currently serves as volunteer media coordinator for Young Survival Coalition San Diego. Her past experience spans industries from beauty and wellness to higher education.
Wealth Manager Hired for CB&T Wealth Management
Gary Yabko has been hired as wealth manager for CB&T Wealth Management, which provides wealth management services to California Bank & Trust customers and others. Prior to joining the company, Yabko worked for City National Bank as regional financial adviser. Previously, Yabko served as executive investment consultant for First Federal Bank of California clients. He began his career as an associate with Morgan Stanley, subsequently joining Washington Mutual.  Earlier, he owned Apple Accounting in Hawaii.
Grubb & Ellis Landauer Names Managing Director and V.P.s
Kent J. Carpenter and his former partners at Lipman Stevens & Carpenter Inc. have joined the new San Diego office of Grubb & Ellis Landauer Valuation Advisory Services. Carpenter joins as managing director of the new Grubb & Ellis Landauer office, which is one of 24 that have opened throughout the country over the past three months. Also joining the company is Hilliard "Bill" Lipman and Walter "Wally" J. Stevens, who join as executive vice presidents.
Carpenter has 29 years of experience in the valuation of agricultural, industrial and commercial land, special purposes properties and a variety of improved property types. Before he wa with Lipman Stevens, he operated a private appraisal and consulting firm and served in various appraisal roles with various lending institutions, including Wells Fargo Bank, First Fidelity Thrift and Loan and Zions National Bank.  From 1983 to 1992, he was a vice president within Security Pacific Bank's appraisal division.
Lipman founded Lipman Stevens & Carpenter, formerly known as Hilliard Lipman & Associates Inc., in 1981, and specializes in investment-quality commercial real estate. He holds a bachelor's degree from Bethany College and is a member of the Appraisal Institute and Counselors of Real Estate. Stevens specializes in retail, industrial, office and multi-housing properties. He joined Lipman Stevens & Carpenter in 1984. Stevens holds a bachelor's degree from Carroll College and is a member of the Appraisal Institute.
Nominations Sought for Spirit of Stonewall Awards
San Diego Lesbian, Gay, Bisexual, Transgender Pride is accepting nominations until March 11 for its annual Spirit of Stonewall awards, which honors individuals and organizations that have made significant, positive impacts on the LGBT community. The honorees are celebrated in the annual pride parade, scheduled this year for July 16. Those submitting nominations are encouraged to consider volunteers, employees, donors or organizations that support the LGBT community through their tireless work or actions. The San Diego Pride board of directors will review all submissions and announce the recipients in early May. Award categories are Champion of Pride, Friend of the Year, Stonewall Service Award and Community Service. Nominations can be mailed or dropped off to the Pride office: 3620 30th St., Suite C, San Diego, 92104. For more information, call (619) 297-7683 or visit sandiegopride.org.
Sea Avenger UAV Receives Wind Tunnel Test
General Atomics Aeronautical Systems Inc. says it has successfully completed a key wind tunnel test on a model of its Sea Avenger unmanned aircraft, which was designed for operation from aircraft carriers. The 90-hour, eight-day test was conducted at the San Diego Air & Space Technology Center.  The goal was to validate the low-speed characteristics of an updated wing in the approach, launch, and cruise configurations. The advanced design enables high-speed flight and low-speed handling qualities desired for aircraft carrier landings. The Sea Avenger was designed for launch and recovery from both USS Nimitz and USS Ford class carriers.
Upcoming SCORE San Diego Workshops:
• Feb. 18 – Financing Your Business – 9:30 a.m. to noon at National University – Carlsbad (705 Palomar Airport Road, Carlsbad 92009; pre-paid registration $29, $39 at the door).
• Feb. 23 – Business Plan 201: How to Write a Winning Business Plan – 9 a.m. to 3:30 p.m. at National University – Carlsbad (705 Palomar Airport Road, Carlsbad 92009; pre-paid registration $99, $109 at the door).
• Feb. 25 – QuickBooks Advanced – 9 a.m. to 4 p.m. at National University – Kearny Mesa (9388 Lightwave Ave., San Diego 92123; pre-paid registration $69, $79 at the door).
• Feb. 25 – Business Basics 101 – 9:30 to 11:30 a.m. at SCORE Entrepreneur Center (550 West C St., #550, San Diego 92101; No charge – please pre-register).
• Feb. 28 – Restaurant 201 – 9 a.m. to noon at National University – Kearny Mesa (9388 Lightwave Ave., San Diego 92123; pre-paid registration $49, $59 at the door).
North County:
The Business & Entrepreneur Center and the Small Business Development Center at MiraCosta College will offer free upcoming workshops to help businesses succeed. The workshops will be held at Vista City Hall, 200 Civic Center Drive, from 11:30 a.m. to 1:30 p.m. on the following dates:
March 1: Increase Sales Using Social Media: Learn how to incorporate social networking into a business.
April 5:  Financing Options for Businesses: Direct lenders and the SBA will discuss financing options for a business.
May 3: Ways to Market A Business: Learn to identify the "right" customer for a business and easy ways to market your business to them.
June 7: Marketing A Business Using Google Tools: Learn how to use Google tools such as ad words, ad sense, Google trends and more.
Bring a lunch to the workshops. Drinks will be provided.
The Daily Business Report is produced by REP Publishing Inc., publisher of SD METRO, the North Park News, Kensington News and the West Coast Craftsman. (619) 906-4104.