Cirque du Soleil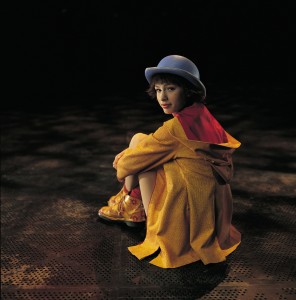 Cirque du Soleil's newest arena show, Quidam, performs at the Valley View Casino (formerly the San Diego Sports Arena) March 30 through April 3. Eight performances are scheduled. Tickets are available at cirquedusoleil.com/quidam or by calling (800) 745-3000. The international casts has 52 acrobats, musicians, singers and characters.
The story: "Young Zoé is bored; her parents, distant and apathetic, ignore her. Her life has lost all meaning. Seeking to fill the void of her existence, she slides into an imaginary world—the world of Quidam—where she meets characters who encourage her to free her soul. Quidam: a nameless passer-by, a solitary figure lingering on a street corner, a person rushing past and swallowed by the crowd. It could be anyone, anybody. Someone coming or going at the heart of our anonymous society. A member of the crowd, one of the silent majority. The one who cries out, sings and dreams within us all. This is the "quidam" whom this show allows to speak. This is the place that beckons—a place for dreaming and genuine relations where all quidams, by proclaiming their individuality, can finally emerge from anonymity."
Adult tickets range from $40 to $115; children 12 and under, from $32 to $93; military, seniors and students, from $36 to $99.