Daily Business Report — March 16, 2011
Home Sales Decline
San Diego County home sales in February, following a Southern California trend, remained sluggish in February, with sales of 2,330,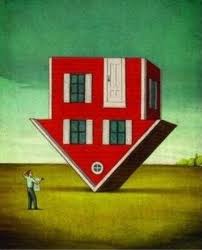 according to DataQuick Information Systems of San Diego. That was a decline from 2,248 home sales in January and 2,465 home sales in February of last year. The median home price in February was $308,000 compared to $305,000 in January and $322,000 in February 2010.
Southland:
Home prices in Southern California appeared fairly flat as many potential home buyers stayed on the sidelines and waited — whether for a sign values have bottomed, job security has improved or credit has loosened. Last month 14,369 new and resale houses and condos sold in Los Angeles, Riverside, San Diego, Ventura, San Bernardino and Orange counties. That was down 0.6 percent from 14,458 in January, and down 6.4 percent from 15,359 in February 2010.
Last month's distressed sales – the combination of sales of foreclosed homes and "short sales" — accounted for well over half of the resale market. Foreclosure resales — properties foreclosed on in the prior 12 months — made up 37.1 percent of resales last month, up from 36.8 percent in January but down from 42.4 percent a year ago. Over the past year foreclosure resales hit a low of 32.8 percent last June but since then they've trended higher. Foreclosure resales peaked at 56.7 percent in February 2009.
Short sales — transactions where the sale price fell short of what was owed on the property — made up an estimated 19.8 percent of Southland resales last month. That was up from an estimated 19.7 percent in January, 18.4 percent a year earlier, and 12.0 percent two years ago.
The median price paid for a Southland home last month was $275,000, up 1.9 percent from $270,000 in January, and unchanged from $275,000 in February 2010.
SBA Featured at Business Expo
Ruben Garcia, San Diego district director of the Small Business Administration, and staff members will provide information on the advantages of SBA loan guarantees and other agency programs during an April 16 Access to Capital Business Expo. The program, sponsored by the Valley Economic Development Center (VEDC), will be from 8 a.m. to 2:30 p.m. at the Doubletree Hotel San Diego in Mission Valley. The cost is $10, which includes breakfast and lunch. The agenda includes one-on-one consultations, information from business resources, providers and lenders, commercial real estate financing options, understanding procurement and contracts and government loan and incentive options. For more information call (619) 795-87250 or visit vedc.org.
U.S. Farms Appoints President, CEO and Chairman
U.S. Farms Inc., a marketer of wellness products, has appointed Jim Farooquee as president, CEO, CFO and chairman, replacing Yan Skwara. The company accepted the resignatios of Rick Hogan as CEO. Farooquee has been an entrepreneur for over 30 years. He was the founder and CEO of CMS Enhancements Inc., a technology company started in 1981 which became public in 1987. Farooquee retired from the company and sold his interest to investors. The company markets and sells Aloe-Vera based consumer wellness products including Aloe365 Juice, Aloe365 Natural Soap, Aloe365 Gel and Aloe365 Lip Balm.
Police Foundation Honors Three at Women in Blue
The San Diego Police Foundation honored District Attorney Bonnie Dumanis, Assistant Police Chief Shelley Zimmerman and Rana Sampson, director of development and marketing at the San Diego Center for Children,  at its inaugural Women in Blue luncheon. "Traditionally, blue symbolizes trust, honor and strength, so it was a fitting theme for this event, which is all about courage, community service, and leadership," said Sara Wilensky Napoli, foundation CEO. The honorees are considered trailblazers in nontraditional careers. Dumanis is the first women to serve as district attorney (and an announced candidate for mayor of San Diego). Previously she was a Superior Court judge and a deputy district attorney. Sampson is the wife of San Diego Mayor Jerry Sanders. Earlier in her career, she was an NYPD undercover narcotics officer and patrol sergeant. Since then she has had a national career as a crime consultant. A 28-year veteran of the SDPD, Zimmerman now oversees the neighborhood policing section of the department. Proceeds from Women in Blue will support the San Diego Police Foundation's work.
---
SCORE San Diego Small Business Workshops:
• March 17 – California Sales and Use Tax Basics – 5:30 to 7:30 p.m. at SCORE Entrepreneur Center (550 West C St., #550, San Diego 92101; pre-paid registration $29, $39 at the door).
• March 18 – Women's Networking Breakfast & Exhibits – 8 to 11 a.m. at Morgan Run Resort & Club (5690 Cancha de Golf, Rancho Santa Fe 92091; Attendees: $30 by March 15, $40 thereafter; Exhibitors: $80 by March 15, $90 thereafter).
• March 19 – Introduction to Starting Your Own Business – 9 a.m. to 4:15 p.m. at National University – Kearny Mesa (9388 Lightwave Ave., San Diego 92123; pre-paid registration $69, $79 at the door).
• March 19 – Business Plan 201: How to Write a Winning Business Plan – 9 a.m. to 3:30 p.m. at National University – Kearny Mesa (9388 Lightwave Ave., San Diego 92123; pre-paid registration $99, $109 at the door).
• March 22 – Marketing & Contracting with Federal Government – 9 a.m. to 3 p.m. at National University – Kearny Mesa (9388 Lightwave Ave., San Diego 92123; pre-paid registration $69, $79 at the door).
• March 24 – Internet Marketing 302: Develop a Winning E-mail Marketing Success Strategy – 9 a.m. to noon at National University – Kearny Mesa (9388 Lightwave Ave., San Diego 92123; pre-paid registration $49, $59 at the door).
• March 25 – Professional Selling: Increase Your Business Sales Now! – 9 a.m. to 4 p.m. at National University – Kearny Mesa (9388 Lightwave Ave., San Diego 92123; pre-paid registration $69, $79 at the door).
• March 30 – Business Basics 101 – 9:30 to 11:30 a.m. at SCORE Entrepreneur Center (550 West C St., #550, San Diego 92101; No charge, please preregister).
• March 30 – How to Start a Nonprofit – 9 to 11:30 a.m. at The San Diego Foundation – Liberty Station (2508 Historic Decatur Road, #200, San Diego 92106; pre-paid registration $39, $49 at the door).
For more information, call (619) 557-7272 or visit score-sandiego.org.
North County:
The Business & Entrepreneur Center and the Small Business Development Center at MiraCosta College will offer free upcoming workshops to help businesses succeed. The workshops will be held at Vista City Hall, 200 Civic Center Drive, from 11:30 a.m. to 1:30 p.m. on the following dates:
April 5:  Financing Options for Businesses: Direct lenders and the SBA will discuss financing options for a business.
May 3: Ways to Market A Business: Learn to identify the "right" customer for a business and easy ways to market your business to them.
June 7: Marketing A Business Using Google Tools: Learn how to use Google tools such as ad words, ad sense, Google trends and more.
Bring a lunch to the workshops. Drinks will be provided.
The Daily Business Report is produced by REP Publishing Inc., publisher of SD METRO, the North Park News, Kensington News and the West Coast Craftsman. (619) 906-4104.