Daily Business Report — March 28, 2011
Coastal Commission Staff Recommends
Approval of Embarcadero Project
The staff of the California Coastal Commission has recommended approval of Downtown's North Embarcadero project, subject to eight special conditions, and the commission is set to hear the proposal at its meeting in Santa Barbara on April
13-14. The $29.6 million project involves a set of public infrastructure improvements for the area bordered by Market Street on the south, Laurel Street to the north, the railway right of way to the east and the bayward edge of land to the west. "The (project) will shape the future of San Diego by joining Downtown and the bay," according to the Port of San Diego's report on the plan. "The plan will benefit the entire region, enhancing the bay's appeal as a hub of activity."
The plan has been reworked since the Coastal Commission in April of last year denied a coastal permit and after objections were raised by opponents concerned about the lack of adequate open space and other complaints. The original plan was opposed by the Navy Broadway Complex Coalition, but the organization has since backed the new plan.
February's Job Report
• Employment up by 5,200 jobs over the month
• Employment up 19,200 jobs over the year
The unemployment rate in the San Diego County was 10.1 percent in Februar, down from a revised 10.4 percent in January 2011, and below the year-ago estimate of 10.6 percent, reports the state Employment Development Department.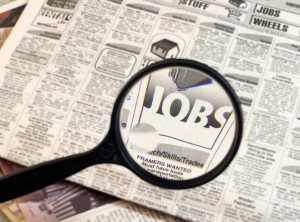 This compares with an unadjusted unemployment rate of 12.3 percent for California and 9.5 percent for the nation during the same period.
Between January 2011 and February 2011:
Total nonfarm employment increased from 1,218,100 to 1,222,800, a gain of 4,700 jobs. Agricultural employment gained 500 jobs over the month, or 5.7 percent.
• Professional and business services reported the greatest month-over gain, adding 1,800 jobs. Job losses in administrative and support and waste services (down 700) offset employment growth in professional, scientific, and technical services (up 2,500). Management of companies and enterprises posted no change in employment levels over the month.
• Six other nonfarm industries also reported job growth, but the most notable came from leisure and hospitality (up 1,700), educational and health services (up 1,200), and government (up 900).
• Three sectors reported month-over job declines, including trade, transportation, and utilities (down 900), manufacturing (down 400), and construction (down 100). Mining and logging recorded no change in employment levels over the month.
Between February 2010 and February 2011:
Total nonfarm employment increased by 19,100 jobs, or 1.6 percent. Agricultural employment gained 100 jobs, or 1.1 percent.
• Professional and business services (up 10,700 jobs) posted the greatest year-over gain, primarily from professional, scientific, and technical services (up 6,100). Administrative and support and waste services increased by 4,200 jobs, followed by a gain of 400 jobs in management of companies and enterprises.
• Four other nonfarm sectors added jobs over the year, including leisure and hospitality (up 4,300), educational and health services (up 3,800), trade, transportation, and utilities (up 2,200) and government (up 1,900).
• Five other sectors reported year-over job declines, but the most notable came from construction (down 1,600 jobs).
Water Authority Postpones $150 Million in Capital Projects
The San Diego County Water Authority has postponed a total of $150 million in capital projects in response to lowered short-term water demand forecasts. Last week, the board deferred three projects totaling $68 million until at least July 2014, which followed on the heels of another 11 project deferrals that were made in January. The deferrals are projected to reduce wholesale rate increases from capital projects by $17 to $22 per acre-foot during the deferral period.
Last week's action deferred construction of a flow regulatory structure, a pipeline and a control valve facility. The board said critical water reliability projects, including the San Vicente Dam Raise, are still moving forward.
The Water Authority plans to evaluate some of the deferred projects to reassess their need, scope and timing.
According to the Water Authority, water use in the region has decreased 20 percent since 2007 due to a combination of factors, including the economy, cooler and wetter conditions over the last 18 months, public response to both voluntary conservation and mandatory water use restrictions and increases in water rates. Current projections indicate water demand will increase gradually over time, though not as much or as quickly as prior estimates expected, the Water Authority said.
Other steps the Water Authority is taking include: reducing Water Authority staff by 12 percent from fiscal year 2008 levels; cutting $6 million from the current two-year operating budget by eliminating, reducing or deferring a range of programs, services, outreach and other costs; and reducing the current budget by an additional $1.4 million by not filling vacant positions and deferring equipment replacement purchases
Hail to the Avocado
California avocado season has arrived and chef Trey Foshee from George's at the Cove in La Jolla says he likes to incorporate avocado into a variety of dishes because it adds a unique texture and exceptional flavor. Foshee is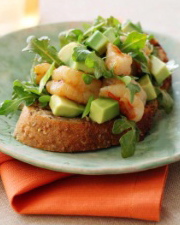 among chefs who have partnered with the California Avocado Commission to create exclusive recipes that highlight the California avocado's premium quality, flavor and versatility. Ninety percent of the nation's avocado crop is grown in the state by nearly 5,000 farmers who plant, tend and harvest their trees by hand. Spring to fall marks the California avocado season. (Pictured: grilled shrimp and California avocado open-faced sandwich.)
Bruce Reznik Takes Environmental Position
Bruce Reznik, director of Sustainable San Diego and the former executive director of San Diego Coastkeeper, has taken on another environmental position. The board of the Planning and Conservation League and its sister organization, the PCL Foundation, have named him the new executive director of the two nonprofits, effective May 1. He replaces Traci Sheehan, who will transition into specific project work at the League. The League has written and helped pass some of the state's environmental laws, including the Coastal Act and the California Environmental Quality Act. Reznik is a licensed attorney and has been environmental advocate for more than 20 years. "Bruce has proven that he can work with organizations and people of all political stripes," said Assemblywoman Toni Atkins. "With his extensive skill set he is an asset to the League and Foundation."
RecruitMilitary Holds Jobs Expo on April 7
A job expo for people who have military backgrounds will be staged on April 7 in San Diego by RecruitMilitary, a military-to-civilian recruiting firm, in cooperation with The American Legion. It will be held from 11 a.m. to 3 p.m. at NTC Promenade, he McMillin Cos. Event Center, 2875 Dewey, in Point Loma. RecruitMilitary is inviting veterans who already have civilian work experience, men and women who are transitioning from active duty to civilian life, members of the National Guard and reserves, military spouses and other military family members. The company expects more than 35 employers, franchisers and educational institutions to reserve exhibitor booths at the expo. Already signed up are Argosy University, DeVry University, Fantastic Sams, Geo Group Inc., Grand Canyon University, Health Net Inc., ICDC College, ICS Inc., Lockheed Martin Corp., the Los Angeles Fire Department, Nalco Energy Services—Downstream, the National Veterans Employment Program of the United States Department of Veterans Affairs, Northrop Grumman, Prudential Insurance Co., Raytheon, Remote Imagery Technologies Inc., St. Augustine University, Snap-On Tools, Southern California Edison Company, State Farm Insurance, The Art Institutes, The Home Depot, 20/20 Companies, UEI College, USAA, Verizon Wireless,and Virginia College.
Cubic Applications Receives $18.8 Million Army Contract
The Army has awarded Cubic Applications Inc. an $18.8 million contract for analytical support to the Sustainment Battle Lab at Fort Lee, Va., in the Army's Combined Arms Support Command. The Battle Lab researches and evaluates existing and emerging logistics processes in the Army.
---
SCORE San Diego Small Business Workshops:
• March 30 – Business Basics 101 – 9:30 to 11:30 a.m. at SCORE Entrepreneur Center (550 West C St., #550, San Diego 92101; No charge, please preregister).
• March 30 – How to Start a Nonprofit – 9 to 11:30 a.m. at The San Diego Foundation – Liberty Station (2508 Historic Decatur Road, #200, San Diego 92106; pre-paid registration $39, $49 at the door).
For more information, call (619) 557-7272 or visit score-sandiego.org.
North County:
The Business & Entrepreneur Center and the Small Business Development Center at MiraCosta College will offer free upcoming workshops to help businesses succeed. The workshops will be held at Vista City Hall, 200 Civic Center Drive, from 11:30 a.m. to 1:30 p.m. on the following dates:
April 5:  Financing Options for Businesses: Direct lenders and the SBA will discuss financing options for a business.
May 3: Ways to Market A Business: Learn to identify the "right" customer for a business and easy ways to market your business to them.
June 7: Marketing A Business Using Google Tools: Learn how to use Google tools such as ad words, ad sense, Google trends and more.
Bring a lunch to the workshops. Drinks will be provided.
The Daily Business Report is produced by REP Publishing Inc., publisher of SD METRO, the North Park News, Kensington News and the West Coast Craftsman.