Daily Business Report — July 13, 2011
Tech Start-Ups, Tech Employment on the Rise
The number of San Diego technology start-ups in the first quarter of this year doubled to 70 companies over the same quarter last year and was the highest rate for a first quarter in the last four years, according to the Innovation Report by CONNECT. Tech employment is on the rise, merger and acquisition activity has tripled and the number of patents granted rose sharply, the report said. "It certainly appears things are starting to percolate again for technology businesses," said Kelly Cunningham, economist and senior fellow at the National University System Institute for Policy Research. "Perhaps a long-sought rebound in technology business activity may become apparent."
Report Highlights
: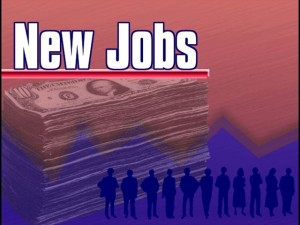 • Overall, San Diego tech start-ups created more than 130 new jobs in the first quarter of 2011. California tech start-ups created almost 1,700 new jobs in the first quarter of 2011.
• Tech employment was up slightly in the first quarter of 2011 and the overall employment situation in San Diego is gradually improving.
• In the first quarter of 2011, San Diego research institutions and innovation companies received $258 million in National Institutes of Health research grant funding — the highest first quarter award received over the past three years in San Diego.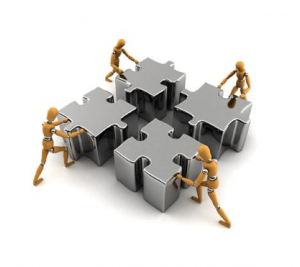 • Company merger and acquisition activity in San Diego nearly tripled in the first quarter of 2011 over the same quarter last year and was up almost 40 percent over the fourth quarter of 2010.
• The number of patents granted rose sharply in San Diego and Orange counties in the first quarter. San Diego continued to lead the Southern California region in the first quarter of 2011 in terms of patent density measured by the number of patents published and granted per 100,000 residents over the past three years. "This kind of patent density and growth serves as a good indicator of the level and pace of innovation in the region," said Steve Hoey, CONNECT Innovation Report project leader.
June Home Sales Up From May; Down From A Year Ago

San Diego County home sales in June rose slightly from May but took an 11.4 percent slide from June of last year, according to San Diego-based DataQuick, a real estate information service. Home sales for June totaled 3,444 compared to 3,087 in May and 3,885 in June of last year. The median home price in June was $330,000, up from $324,500 in May but a drop from $335,500 in June of last year.
The Southland:
Southern California home sales in June shot up more than usual from May to the highest level for any month since June 2010, when the market got its last big boost from homebuyer tax credits. Sales of lower-cost homes, driven by investors and first-time buyers, and even high-end sales continued to outshine traditional move-up activity in middle price ranges. A total of 20,532 new and resale houses and condos sold in Los Angeles, Riverside, San Diego, Ventura, San Bernardino and Orange counties in June. That was up 11.6 percent from 18,394 in May but down 14.0 percent from 23,871 in June 2010.
In June last year, which logged the most transactions in 2010, sales were bolstered by state and federal efforts to stimulate the housing market via homebuyer tax credits. Those credits had expired or been largely depleted by July 2010, when sales plunged about 21 percent from both the month before and a year earlier. Southland sales have fallen short of the year-ago level every month since then.
"The housing market remains dysfunctional and lopsided, just somewhat less so than it was a few months or a year ago. The market mix indicates that a lot of potential buyers are either stuck, for lack of equity, or spooked and are waiting things out," said John Walsh, DataQuick president. "Another large, lingering problem is the fussy mortgage market. Qualifying for a mortgage remains difficult for many, and the use of adjustable-rate and 'jumbo' home purchase loans remains far below the historical norm." The median price paid for all new and resale Southland houses and condos purchased last month was $285,000. That was up 1.8 percent from $280,000 in May and the highest since $290,000 last December, but still down 5.0 percent from $300,000 in June 2010.
Coastkeeper Appoints New Executive Director
Gale Filter, former deputy director of enforcement and emergency response for the California Environmental Protection Agency's Department of Toxic Substance Control, has been named the new executive director of San Diego Coastkeeper. Filter, who begins work on July 18, will replace Bruce Reznik, who resigned to take a Sacramento lobbying job. Filter's previous work experience includes time as the deputy executive director for consumer, environmental and legal services at the California District Attorney's Association, as a deputy district attorney in Imperial County and as an instructor at Joliet Junior College. "Enforcing the law is at the heart of every Waterkeeper organization, and Gale has built his professional career on this notion," said San Diego Coastkeeper Board President David Welborn. "He brings to San Diego Coastkeeper a long history of success in environmental leadership and enforcement perfectly paired with a commitment to education and collaboration." Filter holds a law degree from the USD School of Law and a master's degree from Governors State University in Illinois. He has a bachelor's degree from Humboldt State University.
Courtney Liddy Named to Top Financial Advisers List
Courtney M. Liddy, a senior vice president and senior financial adviser for Merrill Lynch Wealth Management, has been named to Barron's magazine's "America's Top 100 Women Financial Advisers" list — the only financial adviser in San Diego named to the list, which was published in June. It is the first time Liddy has appeared on the list. Liddy has nearly two decades of experience in providing financial and wealth management services. She is a national speaker for Merrill Lynch and has appeared on both national and local television and radio programming. Liddy received her undergraduate degree from the University of Southern California where she studied finance and civil engineering. Her awards include the 2007 YWCA Tribute to Women & Industry award for her leadership in San Diego business and San Diego Woman of the Year in 1996 from the Leukemia Society of America, honoring her charitable efforts to assist children.
Qualcomm Appoints Chief Technology Officer
Qualcomm Inc. has appointed Matt Grob as executive vice president and chief technology officer. Grob will continue to lead the company's corporate R&D division. Grob replaces Roberto Padovani, who will remain as an executive vice president supporting the firm's research, development and emerging technology efforts. Grob joined Qualcomm in 1991 as an engineer working on modem designs and firmware for government projects.  His contributions have included system design, standardization and project leadership for programs such as early CDMA data services, the Globalstar satellite system and later 1x EV-DO wireless Internet access technology.  Grob has more than 60 patents granted in the fields of wireless communication and cellular technology.
Naval Base Point Loma Gets New Commander
Naval Base Point Loma will welcome a new commanding officer during an official ceremony today at the Roncador Submarine Memorial on the base. The ceremony begins at 10 a.m. Capt. Paul A. Marconi will relinquish command of the base to Capt. Scott F. Adams during a change of command ceremony. Marconi, who has been base commander since July 2008, is retiring from the Navy after 27 years. Adams reports to Naval Base Point Loma from Submarine Force, U.S. Pacific Fleet, in Pearl Harbor, Hawaii, where he served as the senior member of the Tactical Readiness Evaluation team.
Credit Union Used Car Sale
San Diego County Credit Union will host a one-day Used Car Super Sale on July 16 from 8 a.m. to 4 p.m. in the parking lot of its administrative office at 6545 Sequence Drive in Mira Mesa. About 300 late-model, low-mileage cars, trucks and SUVs will be available for sale from the Penske Automotive Group Inc. Trade-ins are welcome, so bring your vehicle whether it's paid for or not. SDCCU said it will offer a special low rate for the sale, along with generous terms and special pricing on all vehicles. Bring current driver license, paystub and proof of insurance to the sale.
---
Small Business Workshops
SCORE San Diego continues its series of low-cost workshops. Fees range from $29 to $109, depending on the program. To register online, visit score-sandiego.org. For more information, call (619) 557-7272.
• July 15 – Women's Networking Breakfast and Exhibits – 8 to 11 a.m. at Morgan Run Resort & Club in Rancho Santa Fe (5690 Cancha de Golf, Rancho Santa Fe 92091; attendees: $30 by July 12, $40 after; exhibitors: $80 by July 12, $90 after).
• July 16 – Introduction to Starting Your Own Business – 9 a.m. to 4:15 p.m. at National University in Kearny Mesa (9388 Lightwave Avenue, San Diego 92123; pre-paid registration $69, $79 at the door).
• July 16 – Internet Marketing 101: Use the Internet to Successfully Market Your Business – 9 a.m. to 3 p.m. at National University in Carlsbad (705 Palomar Airport Road, Carlsbad 92011; pre-paid registration $69, $79 at the door).
• July 18 – Restaurant 101 – 9 a.m. to 1 p.m. at National University in Kearny Mesa (9388 Lightwave Avenue, San Diego 92123; pre-paid registration $49, $59 at the door).
• July 19 – Internet Marketing 301: Increase Sales through Pay-Per-Click – 9 a.m. to noon at National University in Kearny Mesa (9388 Lightwave Avenue, San Diego 92123; pre-paid registration $49, $59 at the door).
• July 20 – Business Plan 201: How to Write a Winning Business Plan – 9 a.m. to 3:30 p.m. at National University in Carlsbad (705 Palomar Airport Road, Carlsbad 92011; pre-paid registration $99, $109 at the door).
• July 21 – Hot to Start a Non-Profit – 9 to 11:30 a.m. at The San Diego Foundation in Point Loma (2508 Historic Decatur Rd., #200, San Diego 92106; pre-paid registration $39, $49 at the door).
• July 22 – Intellectual Property: Promise and Practicalities – 9:30 to 11:30 a.m. at National University in Kearny Mesa (9388 Lightwave Avenue, San Diego 92123; pre-paid registration $29, $39 at the door).
• July 25 – Customer Service: The Key to Business Success – 9 a.m. to noon at National University in Carlsbad (705 Palomar Airport Road, Carlsbad 92011; pre-paid registration $39, $49 at the door).
---
The Daily Business Report is produced by REP Publishing Inc., publisher of SD METRO, the North Park News, Kensington News and the West Coast Craftsman. Contact: Manny Cruz (619) 287-1865.