Daily Business Report — July 22, 2011
Horton Plaza Design Concept to be Presented
A presentation by the Walker Macy design team on the concept design for Horton Plaza will be made at a public meeting July 26 from 6 to 8 p.m. in the former Robinson-May building Downtown. The Centre City Development Corp., working for the Redevelopment Agency of the city, is planning the rehabilitation of the existing park and creating a new public open space for community events. The meeting is the last of three. Public comment at the last meeting resulted in a preferred design concept that will be explained at the July 26 event. Additional comments will be solicited. The public will continue to have opportunities to give feedback on the design during public comment sessions at both CCDCbBoard, and Centre City Advisory Committee meetings on the project during the approval process in September.
Department of Insurance Leases Scripps Ranch Space
The California Department of Insurance has signed a 124-month lease for 12,715 square feet of office spae in the Scripps Ranch Center office complex in Scripps Miramar Ranch. The building was modernized in 2010 at a cost of $650,000 to qualify it for LEED Silver certification from the U.S. Green Building Council. The Pacific Office Properties Trust was represented in the negotiations by Tony Russell and Richard Gonor of Jones Lang LaSalle. Bill Bacon and Steve Ferreira of CB Richard Ellis represented the California Department of Insurance.
Bixby Land Co. Purchases Warehouse
Bixby Land Co. has purchased a 72,205-square-foot industrial warehouse at 5260 Anna Ave. in San Diego for $7.35 million. Westcore Properties acquired the property in 2009 with plans to stabilize it through minor exterior and interior refurbishments and a leasing and marketing effort. The building is currently leased to HD Supply Plumbing/HVAC Ltd. Westcore Properties was represented by Steve Rowland, Michael Roberts, Jeff Brown and Mickey Morera of Cushman & Wakefield.
Chairmen's RoundTable in Alliance with S.D. Sport Innovators
The Chairmen's RoundTable, a San Diego nonprofit organization that provides pro-bono mentoring and strategic advice to San Diego businesses, has entered an alliance with San Diego Sport Innovators (SDSI). Chairmen's RoundTable's more than 40 current and former CEOs and 20 sponsor organizations have teamed up with Sport Innovators to help foster San Diego's sports economy through innovative programs and services. As part of the agreement, Chairmen's RoundTable and SDSI will cross-promote each other's capabilities to companies within the Southern California sports innovation market with the intent on partnering to support specific organizations that are looking for assistance to assure long-standing, profitable growth.
Pacific Beach's Baywalk Apartments Sold
The Baywalk Apartments in Pacific Beach have been sold for $1.76 million to GREPBW LLC, a limited liability company. The complex at 4470-4486 Bond St. has six one-bedroom units and eight two-bedroom units. Ray Adams of Cassidy Turley BRE Commercial represented the seller, Laubach Family Trust, in the transaction. Patrick Doyle with Hendricks and Partners represented the buyer. Title and escrow services were provided by Chicago Title. The escrow officer was Annemarie Lo Coco. A new loan was originated by Andrew Gilligan and CJ Donovan of Chase Loan.
Landscape Contractors Present Beautification Awards
The San Diego chapter of the California Landscape Contractors Association presented its annual beautification awards June 24 at the Water Conservation Garden at Cuyamaca College. The chapter honored 23 local landscape contractors for excellence in landscape installation and maintenance. Fifty-two awards were presented in 26 categories covering residential and commercial landscape construction, maintenance and renovation, along with water features, outdoor lighting and water-saving California-friendly landscaping. The three top awards were: Sweepstakes award for design and build construction to Ciro's Landscaping Inc. of Escondido for the Baldwin residence in Del Mar; President's Award for residential construction to Nature Designs Landscaping of Vista for its work at a wedding event site; and Judges Award for commercial maintenance to The Brickman Group of San Diego for its work on 13 acres of landscape maintenance at the 24-acre La Jolla Country Day School. Multiple award winners included: The Brickman Group of San Diego, Summit Services of San Diego, Nature Designs Landscaping of Vista, New Way Landscape & Tree Services of San Diego, Ciro's Landscaping of Escondido, Torrey Pines Landscape of San Diego, AAA Landscape Specialists of San Marcos,  Backyard Vacations of Carlsbad, H.A. Casillas Landscape of Bonita, O'Connell Landscape Maintenance of Carlsbad and Benchmark Landscape of Poway.
Jewish Community Foundation Promotes and Hires
The Jewish Community Foundation of San Diego has promoted Charlene Seidle to senior vice president and has hired Jessica Toledano as director of communications and Anahid Brakke as program officer. Seidle has been with the organization since 1997. She oversees the philanthropy programs and strategies of both the foundation and, through a partnership, the Leichtag Family Foundation. Toledano is responsible for overall communications, marketing and advertising strategy. Prior to joining the foundation, she worked as a media and government relations consultant to San Diego Coastkeeper, L.J. Black Consulting as well as The Jewish Federation of Los Angeles' Israel office in Jerusalem. Brakke will help manage the grant-making operations for the Leichtag Family Foundation. Brakke previously worked as an independent consultant for nonprofits and foundations and was a program officer at the Gary and Mary West Foundation and Director of Health and Human Services at The San Diego Foundation.
---
Small Business Workshops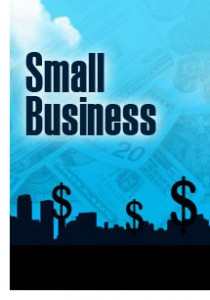 SCORE San Diego continues its series of low-cost workshops. Fees range from $29 to $109, depending on the program. To register online, visit score-sandiego.org. For more information, call (619) 557-7272.
• July 25 – Customer Service: The Key to Business Success – 9 a.m. to noon at National University in Carlsbad (705 Palomar Airport Road, Carlsbad 92011; pre-paid registration $39, $49 at the door).
• July 26 – Internet Marketing for Nonprofits – 9 to 11:30 a.m. The San Diego Foundation in Point Loma (2508 Historic Decatur Rd., #200, San Diego 92106; pre-paid registration $39, $49 at the door).
• July 26 – Business Basics 101 – 9 a.m. to noon at National University in Kearny Mesa (9388 Lightwave Avenue, San Diego 92123; no charge – please pre-register).
• July 27 – Internet Marketing 302: Develop a Winning Email Marketing Success Strategy – 9 a.m. to noon at National University in Kearny Mesa (9388 Lightwave Avenue, San Diego 92123; pre-paid registration $49, $59 at the door).
• July 28 – Marketing & Contracting with the Federal Government – 9 a.m. to 3 p.m. at National University in Kearny Mesa (9388 Lightwave Avenue, San Diego 92123; pre-paid registration $69, $79 at the door).
• July 29 – Financial Statements: What They Mean, How to Use Them – 9:30 to 11:30 a.m. at National University in Carlsbad (705 Palomar Airport Road, Carlsbad 92011; pre-paid registration $29, $39 at the door).
---
The Daily Business Report is produced by REP Publishing Inc., publisher of SD METRO, the North Park News, Kensington News and the West Coast Craftsman. Contact: Manny Cruz (619) 287-1865.