Daily Business Report — Aug. 25, 2011
County's Agricultural Crop Value Climbs

The overall value of agriculture in 2010 for San Diego County came in at $1.652 billion despite a slight decrease in the amount of acreage used for crops, higher water costs and the slow economy. That's according to a report released this week by the County Department of Agriculture, Weights & Measures. The value of agriculture increased 7 percent over 2009 figures. By contrast, 2009 figures were down slightly from the year before. While many local industries are struggling to stay afloat, agriculture remains not only a steadying force in the economy but a growing one as well, the report said.
For the second year in a row, ornamental trees and shrubs ranked as the No. 1 crop locally and boasted a 14.69 percent increase in value over the year before. Indoor flowering and foliage plants came in at No. 2, rising in value slightly from 2009. All nursery products combined accounted for two thirds of the total value of San Diego agriculture, a figure which once again comes in well above the one billion dollar mark at $1.107 billion.
Avocados remained the No. 1 fruit crop and increased in value nearly 13 percent despite water restrictions and a 22 percent drop in acreage.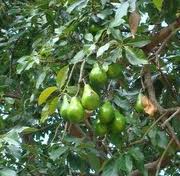 Top 10 Crops in County:
1. Ornamental Trees and Shrubs — $418,841,523
2.  Indoor Flowering & Foliage Plants — $292,500,000
3.  Bedding Plants, Color — $214,941,018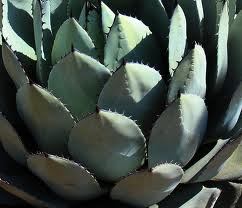 4.  Avocados — $147,051,864
5.  Tomatoes — $86,774,565
6.  Eggs, Chicken — $75,904,920
7.  Lemons — $39,885,636
8.  Herbaceous Perennials — $26,235,355
9.  Cacti & Succulents — $25,153,520
10. Foliage — $19,986.120
Navy's Newest Child Development Center Opened
The Navy's newest child care center — the Patrick Wade Child Development Center — has opened in Liberty Station in Point Loma. It's the third Navy design/build project for domusstudio architecture in association with T.B. Penick & Sons. A fourth child development center (CDC) is under construction at Camp Pendleton. Domusstudio architecture provided planning and design services for the 25,866-square-foot Patrick Wade center, named for a war hero who died in Iraq in 2007. The center employs 72 people and cares for 218 children ages 6 weeks to 5 years. The lobby of the new CDC has a  gabled ceiling with paper lantern-like lamps hanging at varied lengths,  and nature-inspired artwork.
Built for $9.4 million, the single-story CDC has 17 classrooms, a reception area, kitchen, laundry room and administrative offices. There are four age-appropriate outdoor playgrounds and two shared outdoor areas. Playground amenities include a garden, a climbing wall, play structures, water play and an outdoor reading area. Design work also was done by Haro Rutledge Design and Deneen Powell Atelier Inc. Sustainable features include low water landscaping with smart controller, water-saving fixtures, natural day lighting and energy efficient lights and appliances. More than 80 percent of construction debris was diverted to recycling.
Volunteer Lawyers Program to Give Pro Bono Service Awards
The San Diego Volunteer Lawyer Program has announced its annual Pro Bono Service Award recipients for this year.
• Andrew J. Kessler of Procopio, Cory, Hargreaves & Savitch is Pro Bono Attorney of the Year.
• Paul Hastings Janofsky & Walker is Law Firm of the Year.
• Lawyers Club of San Diego receives the Community Service Award.
They will be honored at the Justice for All Celebration Sept. 22 at 5:30 p.m. at the San Diego Museum of Man in Balboa Park.
Kessler is an associate at Procopio Cory, Hargreaves & Savitch where his practice focuses on construction litigation and contract disputes in California and Nevada. Kessler's work as a volunteer attorney involves representing domestic violence victims in difficult, volatile and emotional cases.  Hastings Janofsky & Walker's San Diego office has been a proponent of law firm pro bono participation through its investment of staff and other resources. Its legal staff amassed considerable pro bono hours assisting clients in nonprofit and incorporation issues and in a wide variety of cases handled by the AIDS Law Project. Lawyers Club of San Diego was selected for its ongoing support and involvement in the San Diego Volunteer Lawyer Program, including its help in launching the Domestic Violence Restraining Order Clinic Program and co-founder of the Women's Resource Fair.
Alliance Healthcare Foundation Selects Executive Director
Nancy Sasaki has been named the new executive director of Alliance Healthcare Foundation. Sasaki formerly was executive vice president of Planned Parenthood of San Diego and Riverside Counties. She has 29 years of experience in nonprofit health care organizations, including 16 years in San Diego, Riverside and Imperial counties. Sasaki's career at Planned Parenthood began as a health educator in Austin, Texas. She also has worked as the CEO in Los Angeles and the interim CEO in Hawaii. For a short time, Sasaki also worked as the executive director of the ACLU of San Diego and Imperial Counties.
Program Focuses on Attracting Best Workers
The Equinox Center and the San Diego Regional Economic Development Corp. will sponsor a Sept. 14 program — "The Young & Restless: Winning the Race for America's Best Talent" — at the Hyatt Regency La Jolla at Aventine in La Jolla. The program will focus on what the San Diego Region can do to attract college-educated young adults. Speaker will be Joseph Cortright, an economist and Brookings Institution fellow. The event begins with registration at 11:30 a.m. with the lunch and program from noon to 1:30 p.m. Tickets are $65 or $550 for table of 10. Register at http://theyoungandrestless.eventbrite.com. Cortright is an economist specializing in regional economic analysis, innovation and industry clusters. He has advised state and local governments, private businesses, foundations and advocacy groups in more than a dozen states, Canada and Europe.
---
Small Business Workshops
• Aug. 26 ­ Leading Strategies ­ 9 to 11:30 a.m. at SCORE Entrepreneur Center (550 West C St., #550, San Diego 92101; pre-paid registration $39, $49 at the door).
• Aug. 29 ­ Restaurant 201 ­ 9 a.m. to noon at National University in Kearny Mesa (9388 Lightwave Avenue, San Diego 92123; pre-paid registration $49, $59 at the door).
• Aug. 30 ­ Business Basics 101 ­ 9 a.m. to noon at National University in Kearny Mesa (9388 Lightwave Avenue, San Diego 92123; no charge ­ please pre-register).
• Aug. 31 ­ Buying and Selling a Business ­ 9 a.m. to 3 p.m. at National University in Kearny Mesa (9388 Lightwave Avenue, San Diego 92123; pre-paid registration $69, $79 at the door).
---
The Daily Business Report is produced by REP Publishing Inc., publisher of SD METRO, the North Park News, Kensington News and the West Coast Craftsman. Contact: Manny Cruz (619) 287-1865.
---