Daily Business Report — Oct. 31, 2011
'One need not be a chamber to be haunted;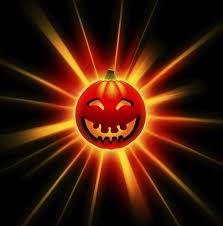 One need not be a house;
The brain has corridors surpassing
Material place.' — Emily Dickinson
20-Building Apartment Complex Sells for $44.3 Million
Woodbend Shadowridge, a 20-building apartment complex at 1500 Shadowridge Drive in Vista, has been sold for $44.3 million to a management corporation. Shadowridge Corp. was the seller. Built in 1988, the 210,800-square-foot property was renovated in 2008-2010. The two- story complex has 240 units consisting of 124-one bedroom, one-bathroom units, 44-two bedroom, one-bathroom units, and 72-two bedroom, two-bathroom units. There are 397 covered parking spaces. The property includes a green globe certification, tech center, fitness center, recreation room, basketball court, playground, covered parking, outdoor fireplace, and a swimming and spa area with cabanas.The buyer was Woodbend, LP, C/O R&V Management Corp.
Young Entrepreneur Series Set for Nov. 7
Marie Johns, deputy administrator of the U.S. Small Business Administration, will be featured at the Nov. 7 SBA Young Entrepreneur Series event at San Diego State's Parma Payne Goodall Alumni Center, 5500 Campanile Drive. The special gathering of entrepreneurs and the military community will be from 5:30 to 8 p.m. Johns will conduct a dialogue with veterans, entrepreneurs and regional experts driving economic impact in San Diego. A panel of young business leaders will share their personal stories, business tips and lessons learned during an interactive session connected to a national online audience. To register for the event, visit http://sandiegoyes.eventbrite.com.
Port District Expects New Trading Opportunities
The Port of San Diego is eyeing new trading opportunities with South Korea, Colombia and Panama as a result of trade agreements recently signed by President Obama. The new trade pact may expand the port's business with South Korea and it is optimistic the deal will generate U.S. car exports. Kia and Hyundai vehicles, which are manufactured in South Korea, are among the automobiles and trucks that are imported by Pasha Automotive at the National City Marine Terminal. "The Port District's trade office is working with Pasha Automotive and U.S. auto makers to export autos from San Diego to South Korea," said Ron Popham, who leads the Port District's Trade Development Office. "The agreements also phase in cuts of U.S. levies on Korean cars and SUVs." He said the pact allows up to 100,000 U.S. car exports into Korea and could lead to more Korean cars being imported into San Diego.
"The agreement with Colombia eliminates duties that average nearly 17 percent on most agricultural products and eliminates duties on heavy equipment and machinery, ranging from 7 percent to 15 percent," Popham said. "The trade office will target these commodities accordingly." In Panama, duties will eventually be eliminated on 88 percent of U.S. exports, Popham said. "The Port of San Diego's Maritime Trade Development Office will target agricultural products from the Imperial Valley for export," Popham said. The three agreements are expected to result in an annual increase of more than $14 billion to the U.S. gross domestic product, or about 0.1 percent of the annual GDP.
Chipotle to Open Mexican Restaurant Downtown
Chipotle Mexican Grill Inc., operator of quick-service eateries, is opening a restaurant at the Irvine Company's Downtown office building, 101 W. Broadway. Chipotle leased about 3,000 square feet of ground-floor space for a restaurant that is expected to open in early December. Terms of the lease were not disclosed. Denver-based Chipotle looked at other Downtown spots before picking 101 W. Broadway for its location and suitability for a restaurant, according to Jon Horning of Flocke & Avoyer Commercial Real Estate, which represented Chipotle.
TechAmerica Presents High Tech Awards
TechAmerica San Diego has announced the winners of its 18th annual High Tech Awards, a program designed to showcase creative and innovative technology companies within the region's technology industry. A total of 10 awards — in nine categories— were handed out:
• Oceanhouse Media (Software).
• Sorenson Media (Internet/Web Commerce).
• AgigA Tech Inc. and One Stop Systems (Computers & Related Products).
• MicroPower Technologies, Inc. (Communications Products & Services).
• ServiceNow (SaaS/Cloud).
• Creative Electron,Inc. (Semiconductors, Industrial & Analytical Instrumentation).
• ecoATM Inc. (Clean Technology).
• Outsource Manufacturing Inc. – Made in San Diego (IT Service/Contract Services).
• FieldLogix (Outstanding Emerging Growth).
San Diego Bay Wine & Food Festival
Michael Summers, a California native and graduate of San Diego State University, is the featured artist of the San Diego Bay Wine & Food Festival to be held Nov. 16-20 at Embarcadero Marina park North, at the end of Kettner Boulevard, in Downtown. Summers' playful and rich visual imagery and contemporary West Coast surrealism is a perfect match for this year's festival, said Michelle Metter, the festival's co-producer. An original piece of artwork by Summers will serve as the official poster for the eighth annual festival.  The painting, titled "A Merry Gathering," expresses the spontaneous joy and wonder of an intimate and carefully planned dinner party.  The artwork helped shape the marketing campaign for this year's festival, which is a throwback to 1960s America, alluding to the social mores of the time as depicted through a classic wine tasting.
Summers will be present during the Reserve & New Release Tasting and Grand Tasting event to sign copies of the poster and showcase his artwork.  He will also serve as emcee at the Celebrity Chef Luncheon & AIWF Big Bottle Live Auction on Nov. 20, where the original piece of artwork will be auctioned off. Summers' artwork may also be found at Exclusive Collections Fine Art Galleries in Fashion Valley mall, the Gaslamp Quarter or at ecgallery.com.
The festival is an international showcase of the world's premier wine and spirits producers, chefs and culinary personalities and gourmet foods. The event benefits the American Institute of Wine & Food culinary arts scholarship program. More than 800 wines, 40 of San Diego's dining restaurants, gourmet food companies and exhibitors participated in the 2010 festival. For more information visit worldofwineevents.com or call (619) 342-7337.
USD Hosts Supply Chain Forum
"Understanding and Managing Supply Chain Complexity" is the theme of University of San Diego's Supply Chain Management Institute's 26th annual Fall Forum on Nov. 17. The forum takes place from 8 a.m. to 5 p.m. in USD's Manchester Executive Conference Center. The forum will bring senior representatives from world leaders including Toyota, Northrop Grumman, Foxconn Technology Group, IBM, Starbucks Coffee and WD-40 to share lessons learned and best practices in managing the risks and reaping the benefits of integrated supply chains. There will also be presentations on adapting supply chains to volatile market conditions and customer demand, streamlining the supply chain to improve efficiency and responding to new mandates including the Dodd Frank/SEC Rule on conflict minerals and counterfeit identification and mitigation.
---
---
Small Business Workshops
SCORE San Diego continues its series of small business workshops. For more information, call (619) 557-7272 or visit score-sandiego.org.
• Nov. 1 – Leasing Strategies – 9 to 11:30 a.m. at SCORE Entrepreneur Center (550 West C St., #550, San Diego 92101; pre-paid registration $39, $49 at the door).
• Nov. 2 – Business Plan 101: How to Develop Your Best Competitive Advantage – 9 a.m. to 3 p.m. at National University in Kearny Mesa (9388 Lightwave Avenue, San Diego 92123; pre-paid registration $79, $89 at the door).
• Nov. 3 – Legal Issues for Small Business: Organizational Structure – 9 a.m. to noon at SCORE Entrepreneur Center (550 West C St., #550, San Diego 92101; pre-paid registration $49, $59 at the door).
• Nov. 4 – Women's Networking Breakfast and Exhibits – 8 to 11 a.m. at Morgan Run Resort & Club (5690 Cancha de Golf, Rancho Santa Fe 92091; attendees: $30 pre-paid registration by Nov. 1, $40 thereafter; exhibitors: $80 pre-paid registration by Nov. 1, $90 thereafter).
• Nov. 5 – QuickBooks Basic – 9 a.m. to 4 p.m. at National University in Kearny Mesa (9388 Lightwave Avenue, San Diego 92123; pre-paid registration $69, $79 at the door).
---
The Daily Business Report is produced by REP Publishing Inc., publisher of SD METRO, the North Park News and the West Coast Craftsman. Contact: Manny Cruz (619) 287-1865.
---