San Diego Theater
San Diego Theater
Late Fall Stage Harvest: A Cornucopia of Classics
By Pat Launer
October was National Arts and Humanities Month. And November is a time for giving thanks. So why not combine the two, and sample our local theatrical bounty: an exciting crop of classics, both dramatic and musical.
One of the Great American Dramas, Tennessee William's "Glass Menagerie," is currently being staged at Cygnet Theatre, with an all-star local cast, headed by the acclaimed Rosina Reynolds as Amanda, the desperate mother of two misfit adult children: Tom, a poet and a dreamer, forced to do drudge work in a shoe factory to support his mother and sister, Laura, who has a mild physical deformity that left her with a limp, is painfully shy and withdrawn, spending all her time with her tiny glass animal collection and old records her father left behind when he abandoned them.
Each of the Wingfields retreats into a world of fantasy: Amanda clings to the past, when she was a Southern belle with myriad suitors. Fragile, damaged Laura lives in the world of her glass menagerie. And Tom takes solace in the movies, the bottle, his writing — and his dreams of escape and adventure. He serves as narrator of the piece, drifting in and out of the action as he recalls one fateful year, in the late 1930s, which he can't get out of his mind.
The deeply moving, autobiographical and highly imagistic drama was a groundbreaker when it premiered in 1945, and launched Williams' career; his lush writing was ethereal, poetic and rife with symbolism. Tom is generally acknowledged to be a stand-in for the playwright, whose mother was forceful and whose mentally disabled sister, Rose, was lobotomized and institutionalized, which haunted him the rest of his life. (Photo: The Gentleman Caller (Brian Mackey) and Laura (Amanda Sitton) in the Cygnet Theatre production of 'The Glass Menagerie.' Photo: J.T. MacMillan.)
In the stage version, Amanda is determined to get Laura married, and she urges Tom to bring A Gentleman Caller home from the factory. Jim's climactic scene with Laura is a heartbreaker — for characters and audience alike.
The play is a stunning portrait of a family in dissolution. Like Tom — and Tennessee — we are all caught up in our memories. And we get equally caught up in Williams' "truth in the pleasant guise of illusion."
"The Glass Menagerie" runs at Cygnet Theatre through Nov. 13 at Cygnet Theatre in Old Town. (619) 37-1525. cygnettheatre.com.
"Of Mice and Men" — Written by Nobel Prize-winning author John Steinbeck, the stage version of his acclaimed 1937 novella tells the tragic story of two Depression-era migrant workers in Northern California. The title comes from the Robert Burns poem, "To a Mouse": "The best-laid plans o' mice an' men/ Gang aft agley" (meaning, often go awry).
Incredibly, the book appears on the American Library Association's list of the "Most Challenged Books of the 21st Century," because of concerns about "promoting euthanasia," "condoning racial slurs," containing "vulgar, offensive language" and being "anti-business." All of which is to say, it's written in an impressive vernacular, powerfully capturing the speech and essence of its time, as did Steinbeck's subsequent masterwork, "The Grapes of Wrath." His themes of disenfranchisement in tough economic times remain painfully relevant.
"Of Mice and Men's," central characters, locked in a symbiotic relationship, are George, a smart and caring cynic, and Lennie, his physically strong but mentally weak cousin. Their long-held dream is to move beyond their sad, transient lives to find a sense of belonging, settling down some day on their own piece of land. That dream is thwarted in multiple poignant and gut-wrenching ways.
This large-cast production at New Village Arts Theatre is part of its Ensemble Project, an experiment for the company's 11th season, including the same corps of actors and artists in every show, to enhance dramatic consistency and cohesion. t
And thematically speaking, aren't we all looking for a place to call home?
"Of Mice and Men" continues through Nov. 20, at New Village Arts Theatre, 2787 State St., Carlsbad. (760) 433-3245; newvillagearts.org.
On a much lighter note, there's the musical fable, "Gypsy," though it, too, is rooted in fact and plumbs dark themes. Much-praised local actor Linda Libby plays the monstrous mother of all stage mothers, Madame Rose, who'll do absolutely anything to get her daughters into show business, vicariously engineering for them the career she never had.
Based on the true-life story of stripper Gypsy Rose Lee and her also-famous sister, dancer/actor/director June Havoc, the play chronicles a desperate family in difficult times, scraping their way through 'the circuit' as vaudeville gave way to burlesque.
The iconic musical usually boasts a full orchestra, a large cast and sumptuous costumes. It was a massive undertaking for a small, plucky company like 6-year-old ion theatre, whose homebase has only 49 seats and a tiny stage. The production relies on 13 performers and one piano accompanist to bring to life the magnificent score, which boasts unforgettable music by Jule Styne, ever-clever lyrics by Stephen Sondheim, and an excellent book by Arthur Laurents. The timeless songs include "Let Me Entertain You," "Everything's Coming Up Roses," "You'll Never Get Away from Me" and "You Gotta Have a Gimmick."
Like the characters in the other two plays, Mama Rose is determined to escape the confines of her current life. In her relentless pursuit of stardom for her offspring, the charismatic harridan is abandoned by a number of adoring men — and her daughters, ultimately, too. Her total breakdown comes in the knockout number, "Rose's Turn," when she takes center stage and finally realizes that her lifetime of effort was really all for her — and was all for naught.
Large scale or small, "Gypsy" is another one of those shows you've just got to see. (Photo: Gypsy Rose Lee (Katie Whalley) and her mother, Mama Rose (Linda Libby) in the ion theatre productions of 'Gypsy.' Photo courtesy of ion theatre.)
"Gypsy" runs through Nov. 26 at ion theatre, 3704 6th Ave., on the edge of Hillcrest. (619) 600-5020; iontheatre.com.
These shows are all classics for good reason. They hold up well, because they're so well crafted. When they're also well performed, it's theatrical nirvana. So this month is the perfect time to edify and enlighten yourself (and get some "I saw that classic!" bragging rights).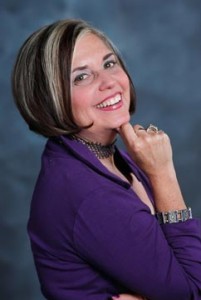 Pat Launer, long known as "the voice of theater in San Diego," is an Emmy Award-winning arts writer and theater critic. Her theater reviews can be heard weekly on KSDS-FM, and she writes regularly for SD METRO and Patch.com.