Men Who Impact San Diego
A tribute to 20 men in San Diego who have made outstanding contributions in their fields of work and in the community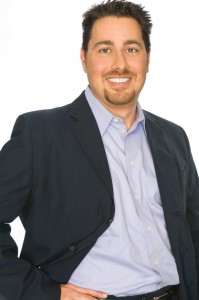 John Ohanian
CEO
2-1-1 San Diego
John Ohanian is CEO of 2-1-1 San Diego, the non-emergency health and disaster community resource service. Just three weeks after taking this position, Firestorm 2007, the devastating wildfires that burned 500,000 acres and destroyed 1,500 homes in San Diego County, occurred. With the fires launching 2-1-1 into the public eye, Ohanian achieved both the immediate goal of providing valuable resources for the struggling community, but also used the exposure to attract talented and experienced individuals to the organization's staff and to create a usable infrastructure that is now a sustained and thriving resource. Under Ohanian's leadership, 2-1-1 San Diego has gone from helping 100,000 clients per year to more than 500,000. The organization has grown from 20 employees to over 80, the number of programs offered has tripled and the organizations budget has expanded from $1.5 million to $4 million. In addition to his work at 2-1-1, Ohanian is an experienced speaker in the nonprofit community. His primary focus is driving organizations that reflect an innovative approach to social enterprise. He places a strong emphasis on the value of developing a cohesive, empowered team and encouraging staff to identify and pursue career paths that are closely tied to personal passions and strengths.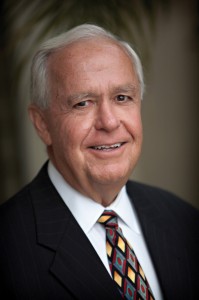 Mark J. Riedy
Executive Director
USD Burnham-Moores Center for Real Estate
With his visionary thinking and unrelenting passion, Dr. Mark J. Riedy has built a vital business and community resource from the ground up. The Burnham-Moores Center, which he founded, changes lives through its educational offerings and keeps San Diego — the quintessential real estate town — informed and interconnected. Riedy founded the real estate program at USD in 1992. Over the years, he has created an invaluable resource for the San Diego real estate and financial services industries as well as the larger business community. The Master of Science in Real Estate program is now in its eighth year and gaining in national and international prominence each year. The program also offers an undergraduate major and two continuing education certificates, so that real estate professionals at all levels of development are well served. Meanwhile, the Burnham-Moores Center's industry events provide unparalleled networking and business opportunities.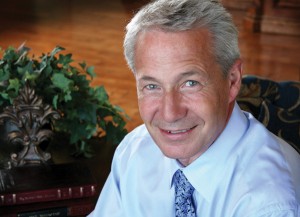 Dan Yates
Regents Bank
Dan Yates is poised to help lead the economic rebound in our local business community. Yates and Regents Bank made headlines recently when Grandpoint Capital Inc., a financial firm that owns banking operations throughout Southern California and Arizona, acquired Regents Bancshares Inc. and announced that Regents Bank (all five offices) would continue to function under the same name and management team. Grandpoint recognized that, under Yates leadership, Regents Bank had become one of the top San Diego community banks with a very strong performance history to support its reputation. Having Yates remain as president and CEO was a must for Grandpoint. He played a key role in organizing the merger during one of the most difficult times in the banking industry, but he and his board knew their customers would reap the rewards. Regents Bank's new holding company has significantly more access to capital, which allows Regents to support larger loan accommodations for its clients. Yates has led his team and bank to success by making smart financial decisions and focusing on "consultative banking," with Yates and his managers spending as much time as necessary with their current and prospective clients to help them position their businesses for success.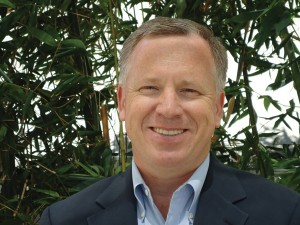 Vince Hall
VP of Public Affairs and Communications
Planned Parenthood
Vince Hall is one of San Diego's most influential men, affecting positive change in health care and public policy. Former staff director to Gov. Gray Davis, Hall returned home to San Diego to become more actively involved with the community. In his role as vice president of public affairs and communications of Planned Parenthood of the Pacific Southwest (PPPSW), Hall oversees the agency's media, marketing, public relations, political activities and governmental relations programs. Through its 19 health care centers in San Diego and Riverside counties, PPPSW provides lifesaving cervical, breast and testicular cancer screening, testing and treatment for sexually transmitted infections and contraception for nearly 300,000 patient visits. Hall's leadership is key to the success of the agency, the second largest Planned Parenthood affiliate in the nation. Recently, Hall played a major role in working with San Diego's disadvantaged communities on political redistricting in San Diego. He applied his experience and political skills to help achieve the creation of a second Latino majority City Council district while improving electoral opportunities for LGBT, Latino and African-American candidates in neighboring districts. Hall served on the board of the National Conflict Resolution Center and currently sits on the Trustee Advisory Council for the San Diego Community College District.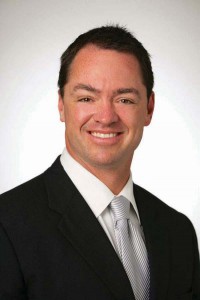 John H. Gomez
Founder
The Gomez Law Firm
Founder and trial Aattorney at The Gomez Law Firm, John H. Gomez exemplifies what it is to be an attorney whose cases contribute to the betterment of the San Diego community. Gomez has been named one of the Top 100 Attorneys in California by the San Diego Daily Journal; Lawyer USA's 2010 National Lawyer of the Year; and 2006 and 2010 Trial Attorney of the Year by Consumer Attorneys of San Diego, among many others in recognition of his obtaining justice for San Diegans during challenging times in their lives. While successfully representing plaintiffs such as the surviving family members of CHP officer Mark Saylor, who was killed along with his wife, daughter and brother when the Lexus car they were driving accelerated of its own accord, he also successfully tackled the wrongful death lawsuit against Kristin Rossum and San Diego County in the "American Beauty Murder." Since 2000, his firm has obtained over $250 million in verdicts and settlements as well as more than 35 recoveries for plaintiffs in excess of $1 million each. In terms of his community involvement, Gomez serves on the board of the Chicano Federation and is president-elect of the Consumer Attorneys of San Diego.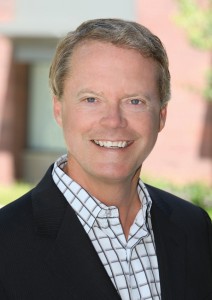 James (Jim) Silverwood
President and CEO
Affirmed Housing Group
The president and CEO of affordable housing developer Affirmed Housing Group, James (Jim) Silverwood has been a pillar in the industry for almost 20 years. A private developer, Silverwood has led his company to develop over 2,000 homes for families throughout California. On the forefront of innovative development, Silverwood is successful and effective. Worthy of recognition, he has led his company to be a leader in green building and each of the communities he builds are enhanced with original amenities that improve the lives of those who reside there. Silverwood has served on numerous boards and committees throughout his time as an affordable developer, most recently including the statewide organization, California Housing Consortium. A pioneer in the industry, Silverwood recently developed the first affordable, LEED-certified high-rise in San Diego County, creating homes for over 227 San Diego residents. He is also developing the first homeless shelter in San Diego County, filling a void that has required attention in San Diego for years. Successfully providing homes to over 2,000 singles, seniors and families, Silverwood has led his company to provide affordable, efficient, unique homes to deserving families throughout California.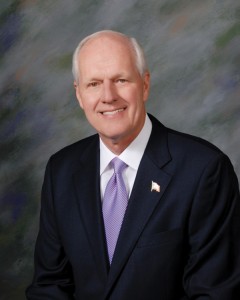 Ted Owen
President and CEO
Carlsbad Chamber of Commerce
Ted Owen is the president and CEO of the Carlsbad Chamber of Commerce in San Diego, a nonprofit and the second largest chamber in San Diego with more than 1,500 member companies and organizations. Owen, who joined the chamber in 2004, provides vision and direction for the chamber and oversees a staff of 10 employees charged with fulfilling the chamber's mission of being the united voice of business, dedicated to the success of its members and enhancing the quality of life in the community. Under his leadership, The Carlsbad Chamber of Commerce has remained on steady course during tough economic times.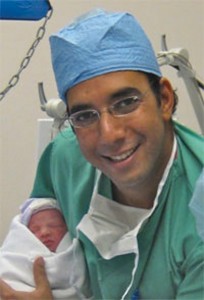 Dr. Sean Daneshmand M.D.
San Diego Perinatal Center
Dr. Sean Daneshmand has been a practicing maternal-fetal medicine specialist at the San Diego Perinatal Center for the past nine years. Beyond his medical expertise, Daneshmand is deeply familiar with the challenges presented by a high-risk pregnancy, and the financial and logistical challenges that parents face when their babies are born preterm. In 2008, Daneshmand and a group of parents and volunteers established Miracle Babies, a community based 501(c)3 agency that helps qualified low-income families meet their basic expenses while caring for an infant in the NICU. The organization has received donations that have helped provide over 150 families with $178,000 in immediate financial assistance.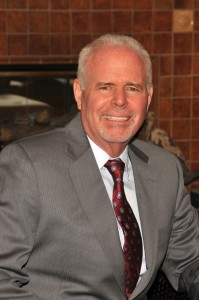 Bill Canepa
Real Estate Developer
Bill Canepa's passion for San Diego has resulted in over 35 years of experience in real estate development in the area. He specializes in San Diego North County coastal projects and has a particular penchant for hospitality development. As such, Canepa has developed three projects along the waterfront between Del Mar and Carlsbad. He is behind the new Hilton Carlsbad Oceanfront Resort and Spa project, and the project is injecting millions of dollars and hundreds of jobs into the San Diego economy. He was named Carlsbad Chamber of Commerce "Business Person of the Year" 2011 and is a director of Carlsbad Tourism Business Improvement.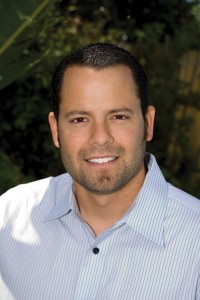 Eric Lingenfelder
Founding Partner
The Verant Group
As a founding partner of The Verant Group, a San Diego-based restaurant and bar organization, Eric Lingenfelder can proudly say he is living up to his dream. He has always wanted to build something special, and has found a way to pass along his enthusiasm to not only his customers, but his employees as well. Lingenfelder is involved with every aspect of building a successful business, whether it's evaluating a location for development or welcoming patrons to one of his establishments. The Verant Group has created six successful restaurants and bars throughout San Diego and will open its seventh San Diego location Downtown in 2012.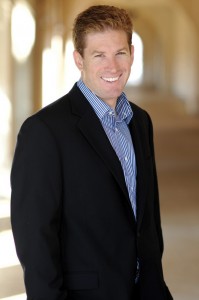 Lars Helgeson
Founder
GreenRope and Cooler Email
For over 10 years, Lars Helgeson has founded and led companies that create software to make marketing and operations easier for businesses worldwide. Helgeson's companies, GreenRope and Cooler Email, have over 60 international clients and over 100 here in San Diego. Helgeson is a recognized leader in the CRM industry and has acquired local and national accolades including Small Business of the Year by the San Diego Regional Chamber of Commerce. Dozens of San Diego-based companies use his platforms to grow business and engage clients. Helgeson is one of the most prolific CRM specialists in Southern California.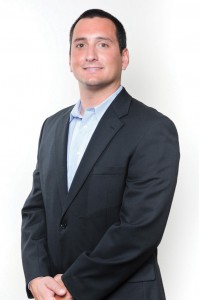 Anthony Balsamo
Founder
Integrity First Financial Group
Anthony is founder and COO of Integrity First Financial Group. In a market hit hard by the mortgage meltdown, Balsamo and his partners started a company dedicated to integrity and upfront lending in an industry mired in unethical practices. Despite the market and stigma of the times, Balsamo and his partners have turned their mortgage bank into an extremely successful business that was San Diego's fastest growing privately held business last year as rated by San Diego Business Journal and was one of only a few San Diego-based business named to this year's Inc 500 list, a huge accomplishment for any business.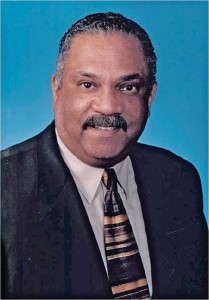 Herb Johnson
CEO and President
San Diego Rescue Mission
Herb Johnson is the passionate and dedicated CEO and president of the San Diego Rescue Mission. He is of retirement age (67) and while many of his peers are sitting back and finished with their professional lives, Johnson is working longer and harder than ever at the San Diego Rescue Mission. A recipient of the national Black Achievement Award, Johnson began his time with the Rescue Mission by serving on the board of directors in various executive positions, including chairman and treasurer. Because of his passion to serve the homeless, his core values and a "no-nonsense" work ethic, Johnson became president and CEO in 2006. He holds a master's degree from Harvard University.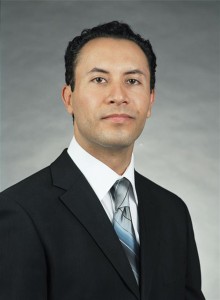 Rafael Castellanos
Partner
Solomon Minton Cardinal
Rafael Castellanos is a business attorney who has been advising local, regional, and national companies and entrepreneurs in all transactional aspects of their businesses, with an emphasis on commercial real estate matters. He is a partner at the boutique transactional law firm Solomon Minton Cardinal LLP, and serves as MANA de San Diego's general counsel. MANA is a nonprofit public benefit corporation whose mission is to empower Latinas through education, leadership development, community service and advocacy. MANA's flagship program is the Hermanitas youth leadership mentor program, which encourages Latinas, grades 7 through 12, to graduate high school and pursue higher education.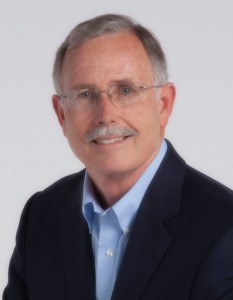 W. Major Chance
CEO and Founder
Health Care Group & ActivCare
W. Major Chance is a pioneer in developing programs for individuals with memory loss and was instrumental in changing legislation for care facilities to meet the individual needs of those with Alzheimer's and related dementia. Chance is the founder of ActivCare residential memory care, which has served more than 4,000 residents since its inception in 1988. Alzheimer's and memory loss affects more than 5.4 million people in the nation, and Chance understands the need to provide compassionate care after the diagnosis of this degenerative disease. Chance's ActivCare communities have seen remarkable results. The communities restore feelings of usefulness, socialization and the capacity to celebrate life.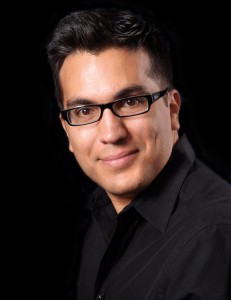 Ruben Valenzuela
Director
Bach Collegium San Diego
Ruben Valenzuela, who just turned 40, is the director of Bach Collegium San Diego, the city's only early music performing ensemble, which offers historically informed performances of the Renaissance and Baroque eras, and in particular the vocal works of J.S. Bach. In just nine years, Valenzuela has built this company into a solid ensemble, receiving rave reviews, and has bigger plans for the future. Under Valenzuela's leadership, Bach Collegium has made excellent use of social media to build a following. The Website is one of the best performing arts sites in town, with links to download live recordings of performances.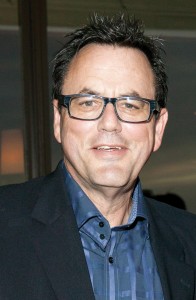 Steve Redfearn
President
Redfearn & Associates
Steve Redfearn is president of Redfearn & Associates, which specializes in event creation, talent buying and production for nonprofit, corporate and individual clients. Redfearn has gone from doing eight events in the first year to over 35 in the second, with more than 35 confirmed for 2011. Having worked with top industry pros, Redfearn thought his team "could harness that creativity, passion, and solid work ethic and direct it to the nonprofit event world." Since opening Redfearn & Associates, the company has confirmed national headlining acts including Jewel, Emmylou Harris, Tristan Prettyman, Shawn Colvin and Kenny Loggins for local nonprofit galas and fundraising events.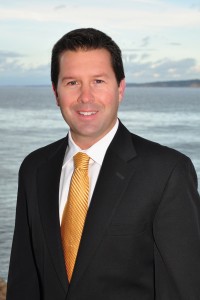 Trevor Callan
Co-founder
Equinox Center
Trevor Callan is co-founder of Equinox Center, a nonpartisan think tank that puts research into action to advance quality of life issues in San Diego County. Equinox informs, engages and inspires decision makers and the public to make intelligent choices about energy, water, transportation and other sustainability issues in the region. Equinox has gained the attention of local decision-makers and involved citizens with its Regional Dashboard, a benchmarking research tool to measure San Diego's performance in water quality, energy, transportation and other environmental and quality of life areas. As one of Equinox's initial founders, Trevor helped to raise $800,000 to launch Equinox.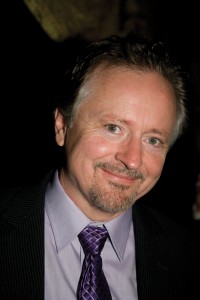 Dr. Samuel Wood M.D.
Medical Director
Reproductive Sciences Medical Center
Dr. Samuel Wood is medical director at the Reproductive Sciences Medical Center in La Jolla and a world-renowned fertility specialist. He is one of only a few board-certified reproductive endocrinologists practicing medicine in San Diego. With a team of doctors lead by one of the most respected reproductive endocrinologists in the country, Reproductive Sciences Center has developed a reputation for developing and perfecting new and innovative approaches for helping all types of families achieve their dreams of having a baby. The fertility clinic combines over 75 years of practical medical experience treating male and female infertility.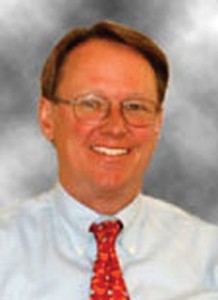 Dave Nielsen
Founder
MNA Consulting
Dave Nielsen specializes in strategic planning, project coordination, entitlement processing and political and community outreach. During his 39-year career, Nielsen has contributed to projects that have improved the quality of life for millions of San Diegans. As founder of MNA Consulting prior to merging with MJE Marketing in 2008, he has represented more than 50 private sector, nonprofit and public sector clients, including the San Diego Padres Baseball Club, the Otay Mesa Planning Coalition, UCSD Health Sciences, the Salk Institute for Biological Studies, among others. Prior to founding MNA Consulting, Nielsen served as executive vice president of the San Diego National Sports Training Foundation.