Daily Business Report — Feb. 28, 2012
San Diego Economy Looking Up
Index Records Third Straight Month of Advances
The USD Burnham-Moores Center for Real Estate's Index of Leading Economic Indicators for San Diego County rose 0.9 percent in January. The advance was led by sharp increases in consumer confidence, initial claims for unemployment insurance and local stock prices. Help wanted advertising and the outlook for the national economy were also up solidly. The only component that declined in January was building permits. After a stretch of six months that alternated between advancing and declining, the USD Index has now put together a modest streak of three straight up months.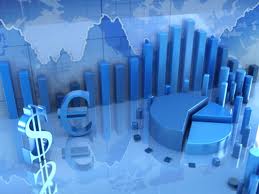 January's solid advance means that the outlook for the local economy continues to be positive for most of 2012, according to associate professor Alan Gin, author of the index. One development that could slow the local economy is the recent surge in gas prices. Prices usually rise heading into the spring as refineries in California shift to producing the summer blend of gasoline, but the shutting down of a refinery combined with a big increase in the price of oil due to tensions with Iran has caused prices to hit record levels for February.
Gin said there are three potential negative consequences of this price increase: First, consumer buying power is reduced. For every 10-cent increase in the price of a gallon of gas, $8 million to $10 million a month is taken out of the local economy; consumers spend that much more on gasoline instead of other goods and services. Second, the prices of other goods increase due to higher shipping costs. Finally, consumer confidence is reduced, which could lead to lower spending and a slowing of the economy. January's increase puts the USD Index for the county at 118.1, up from a revised reading of 117.1 in December.
Stillings to Retire as Head of California Center for Sustainable Energy

Irene Stillings, executive director of the California Center for Sustainable Energy since 2002, will retire on March 2 and become executive director emeritus to undertake special projects and activities for the organization. Andrew McAllister, the center's director of policy and strategy, has been appointed interim managing director while a national search will be conducted for Stillings' position. Stillings led the nonprofit organization through massive expansion in size and influence from the time the center was known as the San Diego Regional Energy Office with a staff of seven and annual revenues of less than $5 million. Today, CCSE has almost 90 employees and closed 2010 with more than $37 million in revenue. In 2010, CCSE awarded about $30 million in direct incentive payments to Californians who made investments in sustainable energy by purchasing solar electric systems, solar water heating systems, fuels cells and electric vehicles. During Stillings' tenure, CCSE established the California Solar Initiative in San Diego, which supplies incentives for rooftop solar and is credited for San Diego's success as the No. 1 one solar city in the state.
City Heights Youth to Help Launch Born This Way Foundation

City Heights youth Mark Tran, who works for the community advocacy group Mid-City CAN, is one of 18 young adults selected from across California to take part in the official launch of Lady Gaga's Born This Way Foundation, an effort focused on empowering youth to be leaders and advocates in their communities. Led by Lady Gaga's mother, Cynthia Germanotta, the Born This Way Foundation has partnered with the John D. & Catherine T. MacArthur Foundation, The California Endowment and The Berkman Center for Internet & Society at Harvard to explore the best ways to reach youth and create a new culture of kindness, bravery, acceptance and empowerment.  The organization, will address issues like self-confidence, well-being, anti-bullying, mentoring and career development through research, education and advocacy.
El Cajon Housing Project Sells for $15.25 Million
Highland Property Development has acquired a 132-unit affordable housing project in El Cajon for $15.25 million. The 105,098-square-foot property was sold by Key Largo Partners Ltd. and is located at 380 Mollison Ave. The new owner plans to invest $5.5 million in capital improvements to the property. CBRE represented the seller.
• Spring Valley Sale: the Casa de Oro Townhomes at 3659-3661 South Bonita St. has sold for $960,000. The buyer is the Kenagy Trust. The property consists of six two-bedroom, two-and-a-half bath townhouse units and one-car garages. Cassidy Turley BRE Commercial represented the seller, CRE LJ CA LLC. DP Properties represented the buyer.
Noted Architect to Lecture Architecture School Students, Faculty

Architect Joshua Prince-Ramus, who designed the Seattle Central Library and the Dee and Charles Wyly Theatre in Dallas, will give a March 2 lecture to students and faculty of the NewSchool of Architecture and Design at 7:30 p.m. at the Hilton San Diego Bayfront. His topic: "Slow Architecture." Prince-Ramus is principal of REX, an architecture and design firm based in New York City. He has been described as the "savior of American architecture" by Esquire magazine, has been credited as being one of the five greatest architects under 50 by The Huffington Post and named one of the 20 most influential players in design by Fast Company magazine. For more information, visit newschoolarch.edu.
Better Business Bureau to Celebrate Centennial
The San Diego Better Business Bureau (BBB) will celebrate the organization's centennial with a networking event from 5:30 to 7:30 p.m. on Wednesday, March 7, at the New Children's Museum, 200 West Island Ave., San Diego. The public is invited to attend. Admission is $25 per person. The BBB will honor its 100 longest-standing accredited businesses. Some of the local companies to be honored have been members of the BBB since the 1940s, including Squires Belt Material Co. since June 1, 1941, Frost Hardwood Lumber Co. since March 1, 1942, Dixieline Lumber Co. and Walter Andersen Nursery, both since Jan. 1, 1946. Music will be performed by the RJ Big Band. Sheryl Bilbrey, San Diego BBB president/CEO, is a member of the band and plays trombone.
Callaway Golf Selects New President and CEO
Chip Brewer, CEO of Adams Golf, has been appointed president and CEO of Callaway Golf Co. in Carlsbad, effective March 5. Tony Thornley, who has served in that post in an interim capacity since June 2011, will continue to serve on the board of directors. Brewer has been with Adams Golf since 1998 and has served as its president and CEO since 2002. He has an undergraduate degree in economics from the College of William and Mary and has an MBA degree from Harvard University.
Innovative Commercial Environments Wins Design Award
Innovative Commercial Environments (ICE), an office furniture dealership, has won the Best of NeoConnect award, an annual local interior design competition that showcases the best in regional interior design products sponsored by the San Diego chapter of the International Interior Design Association. ICE showcased two custom work stations during the competition and won for its innovative open plan branding concept for both Oceanside-based Hobie Cat and Father Joe's Villages in Downtown San Diego.
Court Tentatively Approves Entropic Bid for Trident Technology System
A federal bankruptcy court in Delaware has tentatively approved a $65 million bid from San Diego's Entropic Communications  to acquire system-on-a-chip technology that Trident Microsystems developed  for its set-top box business, according to Bruce Bigelow, editor of Xconomy San Diego. Entropic, which develops technology for connected home systems, had initially offered $55 million when the arrangement was disclosed in January. Entropic said a final court order approving the deal is expected March 6.
---
The Daily Business Report is produced by REP Publishing Inc., publisher of SD METRO, the North Park News and West Coast Craftsman. Contact: Manny Cruz (619) 287-1865. manny@sandiegometro.com.
---