Daily Business Report — March 12, 2012
La Costa Towne Center Sells for $23.5 Million


The La Costa Towne Center, a 121,429-square-foot shopping center in Carlsbad, has been sold for $23.5 million to Excel Realty Trust, a real estate investment trust in San Diego. The seller was La Costa Tower LLC. The shopping center was built in 1982. It has a 30,080-square-foot anchor space, three multi-tenant buildings and two pads. Colliers International represented the seller.
La Jolla Group Becomes Ibis Capital
The La Jolla Group has left Morgan Stanley Smith Barney to establish a new, privately owned wealth management firm under the name Ibis Capital. The three founding partners — Neal McNeil III, Robert L. Meyer and Ryan Clive-Smith — said the firm will serve San Diego's wealthiest business owners and plans to retain 83 client relationships representing $300 million in client assets. "As a privately held firm, we can now seek investments beyond a single proprietary platform," said McNeil.
San Diego State Open House to be Held Saturday
San Diego State will open its campus to the public on Saturday for its 2012 open house featuring workshops, a science fair, live entertainment and tours. Everything is scheduled between 9 a.m. and 2 p.m. The event will include an information fair with more than 100 booths, including student campus organizations and academic departments, tours of residence halls, science and engineering labs, the Aztec Recreation Center and others. Activities for children include a bounce house, special entertainment performances and appearances of PBS characters.
BRAVO! Awards to be Presented May 23
The National Association of Women Business Owners San Diego will hold its annual BRAVO! Awards program May 23 featuring keynote speaker Jeanne Bliss, president of Customer Bliss, a consulting firm. The event will be at the Marriott Courtyard Airport/Liberty Station, 2592 Laning Road in Point Loma. Nominations for the six BRAVO! Awards will be announced next month. For more information, visit nawbo-sd.org or call (877) 866-2926.
PERSONNEL MOVES ____________________________________
Coronado — Douglas Metz, 78, of Coronado, has been re-appointed by Gov. Brown to the California Boating and Waterways Commission, where he has served since 2006. Metz has been president of Metz and Associates since 1998 and senior counsel of The King Law Group since 2007. He worked in multiple positions at Wine and Spirits Wholesalers of America from 1977 to 1998, including chief executive officer and general counsel. He earned a Juris Doctorate degree from Wayne State University Law School. The position requires Senate confirmation and the compensation is $100 per diem. Metz is a Republican.
Rancho Santa Fe — Jayson Knack has joined the Rancho Valencia resort as director of restaurants. Knack is a master court sommelier and has more than 10 years of experience in managing restaurants. Prior to joining Rancho Valencia, Knack was the owner of Decanter Restaurant & Wine Lounge. Knack has also held the position of director of restaurants with Starwood Resorts and San Francisco's Hyatt Regency Hotel.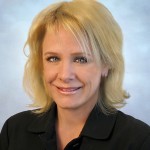 San Diego — Erica Cassel has joined San Diego County Credit Union as senior vice president of marketing. Cassel, who has 12 years of management experience in marketing and public relations, previously operated Cassel Creative Group, her own marketing firm. Cassel also has worked with life science firms such as Thermo Fisher Scientific. She holds a master's degree from Hawaii Pacific University and a bachelor's degree from Cal State Chico.
---
Small Business Workshops
Helping startup and established small businesses throughout San Diego and Imperial counties prosper, SCORE San Diego continues its series of low-cost workshops. Workshop fees range from $29 to $109, depending on the program. For more information, call (619) 557-7272.
Upcoming Workshops:
March 13 – Financial Statements – What They Mean, How to Use Them – 9:30 a.m. to noon at SCORE Entrepreneur Center (550 West C. St., #550, San Diego 92101; pre-paid registration $29, $39 at the door).
March 14 – Internet Marketing 101 – Use the Internet to Successfully Market Your Business  – 9 a.m. to 3 p.m. at National University – Kearney Mesa (9388 Lightwave Ave., San Diego 92123; pre-paid registration $69, $79 at the door).
March 16 – Women's Networking Breakfast and Exhibits – 8 to 11 a.m. at Morgan Run Resort & Club (5690 Cancha de Golf, Rancho Santa Fe 92091; Attendees: by Jan. 17 $30, $40 thereafter; Exhibitors: by Jan. 17 $80, $90 thereafter).
March 17 – Business Basics 101 – 9 to 11 a.m. at National University – Carlsbad (705 Palomar Airport Rd., Carlsbad 92011; No charge – please pre-register)
March 20 – QuickBooks Basic – 9 a.m. to 4 p.m. at National University – Kearny Mesa (9388 Lightwave Ave., San Diego 92123; pre-paid registration $69, $79 at the door).
---
The Daily Business Report is produced by SD METRO. Contact: Manny Cruz (619) 287-1865. manny@sandiegometro.com.
---