Daily Business Report — March 14, 2012
SD METRO Daily Business Report — March 14, 2012
MOST TRUSTED BRANDS
Nominations are being sought for San Diego's Most Trusted Brands — companies, organizations or institutions that have earned the trust and loyalty of their constituencies by adhering to high standards of professionalism, integrity and accountability. SD METRO will publish the results in April. Send your nominations to: Rebeca Page (rebeca@sandiegometro.com) or Manny Cruz (manny@sandiegometro.com).
San Diego County Home Sales Climb
San Diego County home sales in February climbed by 16.3 percent over the same period of last year — from 2,330 sales to 2,709 — while the median home price fell 1.0 percent, from $308,000 to $305,000, according to DataQuick, the local real estate information service.  February's home sales also surpassed January's sales of 2,358.
Southern California Sales
DataQuick said the Southland housing market posted the highest number of February home sales in five years as record levels of investor and cash buyers helped spur robust activity under $300,000. The median price paid for homes across the six-county region inched up from January but dropped below the year-earlier level for the 12th consecutive month, a real estate information service reported.
A total of 15,573 new and resale houses and condos sold in San Diego, Los Angeles, Riverside, Ventura, San Bernardino and Orange counties last month. That was up 7.2 percent from 14,523 in January, and up 8.4 percent from 14,369 in February 2011. The median price paid for a Southland home last month was $264,750, up 1.8 percent from $260,000 in January but down 3.7 percent from $275,000 in February 2011.
Higher Gas Prices to Blunt Consumer Spending, Dampen Economy
The recent dramatic spike in gas prices will have significant impacts on San Diego's economy and consumer spending, with local households projected to spend 6.2 percent of their income on gasoline this year, or $463 more than they spent in 2010, according to a report by the National University Institute for Policy Research. Assuming that gasoline prices remain around $4.37 a gallon for the rest of the year, the region's economic growth will be lower by about 0.3 percent, the institute said. "The extra expenditures on gasoline will depress other discretionary spending," according to the institute. "For example, consumers will need to forgo buying 220 Venti Coffees at Starbucks (about one each work day), or 165 fish tacos at Rubio's over the course of the year, in order to pay for the added gas costs. Put another way, the increase of gas price alone is more than the average household in San Diego spends on all their consumption of cereal and bakery products, or the entire average annual budget for public transportation."
Water Agency to Consider Rate Increases in April
Rebuffing San Diego County Water Authority's request for lower water rate increases, the board of the Metropolitan Water District of Southern California voted Tuesday to adopt its next two-year budget in April that includes recommended rate increases averaging 7.5 percent for 2013 and another 5 percent in 2014. "This is a particularly disappointing vote, considering the testimony of so many people at yesterday's public hearing who asked MWD to go back and take another crack at cutting expenses before it raises rates again," said Michael Hogan, chair of the Water Authority board of directors. The Water Authority claims MWD's rate structure is illegal and that the agency has been operating in secrecy. "MWD's board heard loud and clear our region's opposition to the proposed rate increases, and its intention to set rates in a manner that ignored public input," Hogan said. "We will continue to push for rate and budget reforms at MWD."
San Diego's RealAge Acquired by Sharecare
Atlanta-based Sharecare has acquired RealAge of San Diego, a company that developed the RealAge Test, a patented program that calculates a body's health age. Sharecare acquired the company from Hearst Corp. As part of the transaction, Hearst will retain an equity interest and Scott Sassa, president of Hearst Entertainment & Syndication, will join Sharecare's board of directors. Financial terms were not disclosed. "Over 29 million consumers have taken the patented RealAge Test, which uses a powerful algorithm combining the latest evidence-based scientific research with lifestyle habits and medical history to determine an individual's 'RealAge' — a unique calculation of your body's health age," Sharecare said in a statement.
PERSONNEL MOVES ____________________________________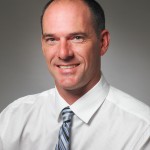 San Diego — Sean Porter has been promoted from senior technical adviser to national partner at SCS Engineers. He is in charge of  all SCS stormwater practices in the San Diego area and will both lead and carry out projects locally and nationwide. Porter has 12 years  of experience in designing and implementing large-scale water quality and sediment monitoring programs. He holds a bachelor's degree and a master's degree from Georgia State University.
San Diego — Torrey Pines Bank has promoted three executives in its San Diego office. Peter Carr was promoted to senior vice president, senior real estate lending officer. Kevin Damko was elevated to senior vice president, real estate lending officer. Todd Peterson was promoted to vice president, bank secrecy officer. Carr has 20 years of banking experience. Damko has more than 10 years of experience in the financial services industry. Peterson has more than 15 years of banking experience in operations, risk management and BSA.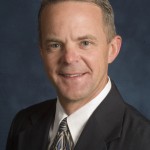 San Diego — Dale Kain has been appointed vice president and district manager of PCL Construction Services' San Diego district  office. Kain  began his career with PCL in 1985 and has worked for both the Denver and Orlando districts. He was appointed San Diego  district manager in 2010 after serving as director of corporate development at PCL's head office in Denver. He received a bachelor's degree from Iowa State University.
---
Small Business Workshops
Helping startup and established small businesses throughout San Diego and Imperial counties prosper, SCORE San Diego continues its series of low-cost workshops. Workshop fees range from $29 to $109, depending on the program. For more information, call (619) 557-7272.
Upcoming Workshops:
March 16 – Women's Networking Breakfast and Exhibits – 8 to 11 a.m. at Morgan Run Resort & Club (5690 Cancha de Golf, Rancho Santa Fe 92091; Attendees: by Jan. 17 $30, $40 thereafter; Exhibitors: by Jan. 17 $80, $90 thereafter).
March 17 – Business Basics 101 – 9 to 11 a.m. at National University – Carlsbad (705 Palomar Airport Rd., Carlsbad 92011; No charge – please pre-register)
March 20 – QuickBooks Basic – 9 a.m. to 4 p.m. at National University – Kearny Mesa (9388 Lightwave Ave., San Diego 92123; pre-paid registration $69, $79 at the door).
---
The Daily Business Report is produced by SD METRO. Contact: Manny Cruz (619) 287-1865. manny@sandiegometro.com.
---