Daily Business Report — March 16, 2012
MOST TRUSTED BRANDS
Nominations are being sought for San Diego's Most Trusted Brands — companies, organizations or institutions that have earned the trust and loyalty of their constituencies by adhering to high standards of professionalism, integrity and accountability. SD METRO will publish the results in April. Send your nominations to: Rebeca Page (rebecapage@sandiegometro.com) or Manny Cruz (manny@sandiegometro.com).
Merck to Establish New Drug Research Center in San Diego
Signaling confidence in the San Diego market, Merck plans to spend $90 million on a new drug research center in San Diego over the next seven years to develop new ways of treating disease, CONNECT reported today. The private, nonprofit 50,000-square-foot biomedical research center, California Institute for Biomedical Research (Calibr), is a partnership between academic scientists and biotechnology entrepreneurs, and will be equipped for research in immunology, autoimmune and metabolic disorders, cardiovascular disease, regenerative medicine, cancer biology and neurodegenerative disease and will be led by Peter Schultz, a chemist at The Scripps Research Institute. "The objective of the partnership is to accelerate the translation of basic biomedical research into innovative new medicines to treat disease, something that will be of great value to Merck," said James Schaeffer, executive director for external scientific affairs at Merck. "La Jolla was selected as the location for Calibr because of the high concentration of top-quality scientists and availability of a large contingent of highly trained and skilled scientists with a desire to work in the area." CONNECT CEO Duane Roth said drug companies have invested heavily in research programs in the San Diego area. The institute will start off with about 20 to 40 scientists and is expected to grow to about 150.
Instant Justice for Spring Break Revelers
San Diego City Attorney Jan Goldsmith is offering "instant justice" to spring break revelers who get ticketed between now and march 26 for non-traffic infractions or misdemeanors: do five hours of community service work and your citation won't be filed. "You'll have the chance to give back to our community and avoid a criminal charge on your record," says Goldsmith. Persons who get ticketed for such things as open container, consuming alcohol in public, littering on the beach, dog off leash, smoking in the park or urinating in public can take their citation, $40 in cash or cashier's check and a photo I.D. to the parking lot of Pacific Beach Shore Club at 4343 Ocean Blvd. on March 26 at 9 a.m. That's where they will do their community service work. "This is a chance to give college students and others enjoying spring break and St. Patrick's Day a second chance," said Goldsmith. The so-called Instant Justice program is a collaborative effort of Goldsmith's Neighborhood Prosecution Unit, the San Diego Police Department's Northern Division, Discover Pacific Beach and the city Parks and Recreation Department.
H.G. Fenton Acquires 2 San Diego Business Centers
H.G. Fenton Company has acquired two industrial and office properties — the Metroplex Business Center in Miramar and the Sabre Springs Business Center in Carmel Mountain Ranch. Financial terms were not disclosed. The 92,930-square-foot Metroplex Business Center is a three-building industrial park located at 8909, 89949 and 8969 Kenamar Drive in San Diego. The project is 92 percent occupied. The 83,755-square-foot Sabre Springs Business Center is a two-building office and industrial project at 13220 and 31240 Evening Creek Drive. It is 85 percent occupied.
Essential Learning LLC Acquired by Vista Equity Partners
Essential Learning LLC, a San Diego company that provides training for personnel in behavioral community health organizations, has been acquired by Vista Equity Partners, a private equity firm with offices in San Francisco, Chicago and Austin, Texas. The company also announced that Lorraine Watson, co-founder and president of Essential Learning, will be retiring. The San Diego firm provides online training for organizations with regulatory training requirements and continuing education needs.
Navy Asks Public to Help Safeguard Protected Birds
Naval Base Coronado — The Navy is asking the public to join in efforts to safeguard federally protected birds and their offspring during the nesting season on Naval Base Coronado beaches. The naval base is asking dog owners and beachgoers to stay on wet sand close to the water's edge on beach areas adjacent to the Silver Strand Training Complex-South, which is south of Silver Strand State Beach. Navy training beaches north of the Silver Strand State Beach are off-limits to the public. The California Least Tern and Western Snowy Plover breeding seasons typically last from March through September and due to protection under the federal Endangered Species Act, the Navy has joined with local authorities to ensure that people and pets do not harm or disturb the birds or their nesting areas on Navy beaches.
UC San Diego Economics Roundtable
Darrell Duffie, Dean Witter Distinguished Professor of Finance at Stanford University's Graduate School of Business, will speak on "Replumbing the Financial System: Uneven Progress"  at 7:30 a.m. on April 12 at the UC San Diego Faculty Club. The $50 per person cost to attend the Economics Roundtable includes continental breakfast and parking. For information and registration, call (858) 534-9710.
Port to Hold Public Meetings on Capital Improvements
The Port of San Diego will hold two upcoming public workshops to review its capital improvement program. The first is scheduled for 8:30 a.m. to 4:30 p.m. on April 4 in the Training Room of the Port Administration Building, 3165 Pacific Highway. The workshop will include projects that are in the current Capital Improvement Program. The second is scheduled for June 7 (time to be determined), also in the Training Room.
PERSONNEL MOVES ____________________________________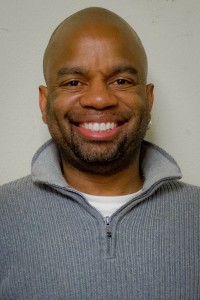 San Diego — Radio industry broadcasting veteran J. Love has been named music director and assistant program director at San Diego's KSCF-FM Sophie@ 103.7. Love replaces Matt Stone, who recently accepted a position in Hawaii. Love has held various positions Greenville, New Orleans, Detroit, Providence, Oxnard and San Francisco.
Carlsbad — French chef Pascal Vignau has been named executive chef of the Hilton Carlsbad Oceanfront Resort & Spa, which is scheduled to open in July across from Carlsbad State Beach. Vignau previously was chef/owner of Savory Casual Fare and before that was executive chef for Four Seasons Aviara Resort in Carlsbad. He has also designed and directed culinary operations for various Four Seasons and Regent properties.
---
Small Business Workshops
Helping startup and established small businesses throughout San Diego and Imperial counties prosper, SCORE San Diego continues its series of low-cost workshops. Workshop fees range from $29 to $109, depending on the program. For more information, call (619) 557-7272.
Upcoming Workshops:
March 17 – Business Basics 101 – 9 to 11 a.m. at National University – Carlsbad (705 Palomar Airport Rd., Carlsbad 92011; No charge – please pre-register)
March 20 – QuickBooks Basic – 9 a.m. to 4 p.m. at National University – Kearny Mesa (9388 Lightwave Ave., San Diego 92123; pre-paid registration $69, $79 at the door).
---
The Daily Business Report is produced by SD METRO. Contact: Manny Cruz (619) 287-1865. manny@sandiegometro.com.
---