Daily Business Report — March 22, 2012
MOST TRUSTED BRANDS
Nominations are being sought for San Diego's Most Trusted Brands — companies, organizations or institutions that have earned the trust and loyalty of their constituencies by adhering to high standards of professionalism, integrity and accountability. SD METRO will publish the results in April. Send your nominations to: Rebeca Page (rebecapage@sandiegometro.com) or Manny Cruz (manny@sandiegometro.com).
City Attorney Gets Grant to Fight Fraud by Foreclosure Consultants
The San Diego City Attorney's Office has received a grant of nearly $57,000 to go after loan modification and foreclosure consultant businesses that take advance fees — a violation of California law. The money will be used to hire an investigator half-time to work in the Consumer & Environmental Protection Unit of City Attorney Jan Goldsmith. The investigator will be charged with filing criminal complaints against offenders in cases involving homeowners faced with losing their homes. "Violators must be stopped before they take large amounts of money from victims or waste critical months of homeowners' time with false promises and representations," said Goldsmith. "By proactively pursuing these bad actors at the beginning of their business dealings with misdemeanor prosecution, we can save many potential victims a lot of heartache." Assistant City Attorney Tricia Pummill said an investigator working only on these kinds of cases will result in the filing of many more criminal complaints. The grant funds are administered by the California Attorney General's office and are from its foreclosure crisis recovery fund.
Former UK Prime Minister to Speak at UC San Diego
Former UK Prime Minister Gordon Brown will give a talk on "Meeting the Millennium Development Goals" at 10:30 a.m. on April 3 at the Estancia La Jolla Hotel and Spa in an event sponsored by the UC San Diego Center on Global Justice in partnership with the Helen Edison Lecture Series. Brown served as prime minister of the United Kingdom and leader of the Labour Party from 2007 to 2010.
PERSONNEL MOVES ____________________________________
San Diego — Tom Mazzocco has been appointed executive vice president of the San Diego Convention Center Corp. Mazzocco had been vice president of human resources/labor relations before his promotion. He joined the organization in 1994. Mazzocco has more than 20 years of experience in human resources, labor relations and business management. Previously, he was a self-employed consultant providing human resources services to clientele as well as the owner of an environmental equipment distribution company.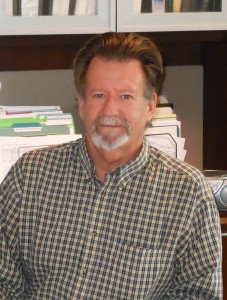 San Diego — Jim Lindgren has been promoted to vice president of Nautilus General Contractors Inc. Lindgren joined the company in 2005 as controller. He previously owned two of his own companies.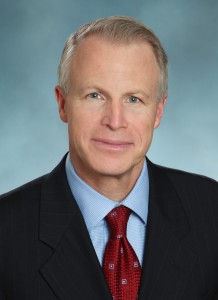 San Diego — Mark E. Oemcke has been appointed chief financial officer for San Diego-based Trigild, a real estate services company. Oemcke spent the last three years as CFO of Equastone, a privately held commercial real estate landlord and fund manager that was a victim of the real estate crash. Before that, he was chief operating officer and CFO of Pacific Corporate Group.
San Diego — Ali M.M. Mojdehi has joined Cooley LLP as a partner in its bankruptcy and restructuring practice. Mojdehi previously was a partner at Baker & McKenzie in San Diego and is the former chair of its financial restructuring, creditors' rights and bankruptcy practice group in North America.
San Diego — Robert Bruning has been appointed managing partner for Ernst & Young's San Diego practice. He suceeds Mark Stephens, who will be retiring in June after 36 years with the firm. Bruning has been an executive in the technology, manufacturing and consumer product industries for 25 years. He started his career at the firm in 1987. Between 1993 and 1998, he was the CFO of two publicly traded companies, Cobra Golf and Oakley. He returned to Ernst & Young in 1998.
---
SD County Bar Association to Present Service Awards
The San Diego County Bar Association will present its 2012 service awards at its annual Law Week Luncheon May 1 at the Westin San Diego (Emerald Plaza) in Downtown. The 2012 SDCBA Service Award Winners are:
• James Dawe, Seltzer Caplan McMahon Vitek, Outstanding Attorney of the Year Award.
• Judge David Gill, San Diego Superior Court — Outstanding Jurist Award.
• Heather Rosing, Klinedinst PC, Service to the SDCBA.
• Dean Steven R. Smith, California Western School of Law — Service to the Legal Profession Award.
• Kim-Thoa Hoang, District Attorney's Office — Service to Diversity Award.
• John Gomez, The Gomez Law Firm — Community Service Award.
• Father Joe Carroll, founder, St. Vincent De Paul Village — Distinguished Citizen Award.
• Danielle Hickman, District Attorney's Office — Service by a Public Attorney Award.
•Jessica Klarer Pride, Casey Gerry Schenk Francavilla Blatt & Penfield — 
Outstanding Service by a New Lawyer
.
• Voices for Children — Distinguished Organization Award.
• Morrison & Foerster — Public Service by a Law Firm or Agency Award.
Tickets for the luncheon are available online for $30 per person at
sdcba.org/lawweekluncheon.
---
Small Business Workshops
Helping startup and established small businesses throughout San Diego and Imperial counties prosper, SCORE San Diego continues its series of low-cost workshops. Workshop fees range from $29 to $109, depending on the program. For more information, call (619) 557-7272.
Upcoming Workshops:
March 22 – Business Basics 101 – 1:30 to 3:30 p.m. at SCORE Entrepreneur Center (550 West C. St., #550, San Diego 92101; No charge – please pre-register).
March 23 – Hiring and Managing Employees – 9 a.m. to noon at SCORE Entrepreneur Center (550 West C St., #550, San Diego 92101; pre-paid registration $49, $59 at the door).
March 26 – Leasing Strategies – 9 a.m. to noon at National University – Carlsbad (705 Palomar Airport Rd., Carlsbad 92011; pre-paid registration $49, $59 at the door).
---
The Daily Business Report is produced by SD METRO. Contact: Manny Cruz (619) 287-1865. manny@sandiegometro.com.
---