Daily Business Report — March 26, 2012
San Diego to Get Electric Car Charging Stations
Diego to Get Electric Car Charging Stations A network of electric car-charging stations for zero-emission vehicles will be installed in San Diego County, Los Angeles, the San Francisco Bay Area and the San Joaquin Valley as the result of the state's $120 million settlement with NRG Energy Inc. The charging stations will include at least 200 public fast-charging stations and another 10,000 plug-in units at 1,000 locations across the state. Gov. Jerry Brown and the California Public Utilities Commission announced the program. The governor also announced that he has signed an executive order laying the foundation for 1.5 million zero-emission vehicles on California's roadways by 2025. The settlement resolves 10-year-old claims against Dynegy, the predecessor company to NRG Energy Inc., for costs of long-term power contracts signed in March 2001. Some $100 million from the settlement will fund the fast-charging stations and the installation of the plug-in units and electrical upgrades, at no cost to taxpayers. The remaining $20 million will be directed to ratepayer relief.
Tax Help for Restaurant Owners
Restaurant owners who have questions about state and federal tax laws can get answers at a free Retaurant Tax Seminar March 29 from 9 a.m. until 4 p.m. at the Balboa Park Club. Michelle Steel, vice chair of the state Board of Equalization, is the seminar sponsor, which will cover such topics as the sales and use tax, employment taxes, the marketing of restaurants, forms of ownership, financing a business and tip reporting. Representatives from the Board of Equalization, Franchise Tax Board, Internal Revenue Service, Employment Development Department, U.S. Small Business Administration, and the San Diego Small Business Development Center will be available to provide assistance. To register, call (888) 847-9652.
Seacoast Commerce Bank to Relocate Headquarters
Seacoast Commerce Bank announced that the FDIC has approved its applications to open a new full-service branch and relocate its corporate headquarters from Chula Vista. The bank has leased space in the Bernardo Town Center office complex at 11939 Rancho Bernardo Road in San Diego and intends to open a new full-service branch there, in addition to relocating all of its administrative, SBA, and Homeowners' Association Banking departments to the new location this summer.  "We are very excited to open our second branch as it will complement our existing Chula Vista location and better equip us to service the needs of our clients not only in the South Bay, but throughout San Diego County," said Richard Sanborn president and chief executive officer.
Mothers Against Drunk Driving to Present Annual Awards
Mothers Against Drunk Driving will hold its annual recognition program honoring outstanding DUI officers of the year and prosecutors and community leaders on March 28 at the Town and Country Resort & Convention Center in Mission Valley. Besides the Outstanding DUI Officer of the Year awards, ceremonies this year will include numerous award categories including: Outstanding Prosecutor of the Year, MADD Victim Impact Panel, Campaign to Eliminate Drunk Driving, Century Awards, Top Arresting Officer and the Distinguished Service Award in memory of California Highway Patrol Officer, Christopher D. Lydon. Special Community Leader awards will be presented to non-law enforcement community members and partners. These awards will be presented with the help of this year's event presenting sponsor, The Gomez Law Firm.
K2 Insurance Services Acquires Stake in Louisville Agency
San Diego-based K2 Insurance Services has acquired a majority stake in Midwestern Insurance Alliance Inc., a managing general agency in Louisville, Ky., that underwrites workers compensation coverage with a focus on the transportation industry. The acquisition is the first for K2, which was formed in 2011 to invest in other managing general agencies, or MGAs, and build a national insurance program business franchise. Bob Kimmel is president of K2.
PERSONNEL MOVES ____________________________________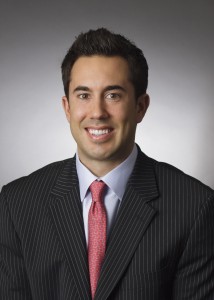 San Diego — Phil Sambazis has been named senior director of the national retail group of Marcus & Millichap Real Estate Investment Services in San Diego. Sambazis joined the company in 2006. He specializes in the acquisition and disposition of retail shopping centers and net-leased investments throughout the United States.
San Diego — Norman Bishop has been appointed to the newly created position of director of corporate development for Cubic Corp. and Timothy Hill has been named director of corporate communications and public relations for Cubic. Bishop has 13 years of experience in investment banking and consulting. He previously worked at BB&T Capital Markets as a senior vice president. Hill has more than 25 years of experience in the communications field and previously was global director of communications for Dow Chemical.
---
SCORE Small Business Workshops
• March 27 – Insurance – What You Need to Know – 9 a.m. to noon at SCORE Entrepreneur Center (550 West C St., #550, San Diego 92101; pre-paid registration $49, $59 at the door).
• March 28 – Internet Marketing 302 – Develop a Winning Email Marketing Success Strategy – 9 a.m. to noon at National University – Kearny Mesa (9388 Lightwave Ave., San Diego 92123; pre-paid registration $49, $59 at the door).
•March 29 – Intellectual Property – Promise and Practicalities – 9:30 to 11:30 a.m. at SCORE Entrepreneur Center (550 West C St., #550, San Diego 92101; pre-paid registration $29, $39 at the door)
• March 30 – Introduction to Starting Your Own Business – 9 a.m. to 4 p.m. at National University – Kearny Mesa (9388 Lightwave Ave., San Diego 92123; pre-paid registration $69, $79 at the door).
---
The Daily Business Report is produced by SD METRO. Contact: Manny Cruz (619) 287-1865. manny@sandiegometro.com.
---