Daily Business Report — March 28, 2012
Foreclosures Drop in San Diego County
Home foreclosures in San Diego in February fell 12.7 percent below January's foreclosure mark and 29.2 percent below foreclosure totals in February of last year, according to DataQuick, a San Diego-based real estate information service. February's foreclosures were the lowest since November 2007. DataQuick said Notices of Default in February totaled 1,278 — a 9.2 percent decline from January and a 6.9 percent decline from a year ago February.
SDG&E's Controversial Wildfire Costs Plan to Get Hearing
The Utility Reform Network (TURN) advises consumers that they will have an opportunity to protest San Diego Gas & Electric's plan for customers to foot the bill for all wildfire costs at two public hearings of the California Public Utility Commission on April 5 in San Diego. The proposed Wildfire Expense Balancing Account would allow SDG&E and SoCal Gas to charge almost all of the costs arising from wildfires to customers. TURN alleges that the blank check could cost billions. Hearings will be at 2 and 6 p.m. at Al Bahr Shriners Center, 5440 Kearny Mesa Road.
S.D. North EDC Appoints Interim CEO
The San Diego North Economic Development Council has appointed former San Marcos City Manager Rick Gittings as its interim CEO effective April 1 through Sept. 30. He's replacing former CEO Gary Knight, who resigned for health reasons early in 2012 after eight years of service to the organization. Gittings helped grow the city of San Marcos during his 23 years as city manager from 1983 to 2006. Gittings also served in the military as a Marine and a reservist, retiring from the reserves in 1999 as a colonel. He will oversee all of the council's operations and programs, including the national search for a permanent president.
Chamber Hosts Members of Congress
San Diego's congressional delegation — Brian Bilbray, Susan Davis, Bob Filner, Duncan Hunter and Darrell Issa — will be featured at the San Diego Regional Chamber of Commerce's April 3 luncheon from 11:30 a.m. to 1:30 p.m. at the San Diego Marriott Marquis & Marina, 333 West Harbor Drive, San Diego. The event is sponsored by KUSI and will be moderated by anchor David Davis. For more information, call (619) 544-1300.
SDSU to Study Language Comprehension in Babies
San Diego State University has received a $2.2 million grant from the National Institutes of Health to study the language comprehension of babies and how it impacts school readiness during their fourth year of life. Professor Margaret Friend, a developmental psychologist in SDSU's Department of Psychology, is leading the five-year study that will examine whether early language comprehension leads to literacy and school-readiness. "Research into this area typically focuses on what children say as a measure of their language acquisition, but our research focuses on comprehension, which allows us to tap into words and concepts that children know even before they can say them," said Friend, who is collaborating with researchers at UCSD, Concordia University in Montreal, Canada and the University of Geneva in Switzerland. Friend said preliminary research has indicated that babies who performed well on comprehension tasks in their second year of life (16-20 months) did better on language tasks (for example, spontaneous language use, the number of different words that they knew, and their ability to tell a story) in their fourth year of life.
PERSONNEL MOVES ____________________________________
San Diego — Bill Haltom has moved from legal counsel to president of Strategic Development World Wide, a move coinciding with the expansion of the company from a business consultancy to a collection of divisions. Haltom will also head up the SDW Training and Development division and provide support to the gaming services team. Haltom was a founding member of the Nordhaus Law Firm in New Mexico and has litigated major Indian tribal cases on oil and gas royalty accounting, NEPA compliance and taxation.
San Diego — Tara Zanecki has been appointed to the newly created position of vice president of business development for AV Concepts. Zanecki has more than 15 years of experience in technology sales and marketing. She most recently worked at Mogreet Inc., a mobile marketing company, and Obscura Digital in San Francisco.
---
SCORE Small Business Workshops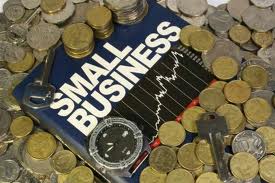 •March 29 – Intellectual Property – Promise and Practicalities – 9:30 to 11:30 a.m. at SCORE Entrepreneur Center (550 West C St., #550, San Diego 92101; pre-paid registration $29, $39 at the door)
• March 30 – Introduction to Starting Your Own Business – 9 a.m. to 4 p.m. at National University – Kearny Mesa (9388 Lightwave Ave., San Diego 92123; pre-paid registration $69, $79 at the door).
---
The Daily Business Report is produced by SD METRO. Contact: Manny Cruz (619) 287-1865. manny@sandiegometro.com.
---