Daily Business Report — March 30, 2012
UC San Diego Bails on Festival of Science & Engineering
UC San Diego is passing off sponsorship of the annual San Diego Festival of Science & Engineering to the nonprofit Biocom Institute, citing declining support from the state. The festival, which closed this year's event on March 24, is an attempt to raise awareness of the importance of science, technology, engineering and mathematics to families and young people. The Biocom Institute said it would continue to look to the university for science and engineering content at future festivals. "The Biocom Institute works with its partners to develop educational programs that enhance scientific literacy, making it an ideal fit with the mission of the San Diego Festival of Science & Engineering," said Kristie Grover, executive director. "We feel well suited to take on and grow the festival and its year-round focus on STEM (Science, Technology, Engineering and Mathematics) education." The university will remain a collaborating partner with the festival, according to the Biocom Institute, and will provide to future festivals a chief scientist and chief engineer, student interns and student participation, interactive booths at the festival Expo event and faculty member involvement.
CleanTECH CEO Named to California Transportation Commission

James Waring, 64, chief executive officer of CleanTECH San Diego, has been appointed to the California Transportation Commission by Gov. Brown. Waring, from La Jolla, has been CEO of CleanTECH since 2011 and chairman since 2007. He was deputy chief operating officer for land use and economic development for the city of San Diego from 2006 to 2007. Waring was an attorney at Ross Dixon and Bell LLP from 1982 to 2006 and has been a partner at FI Financial LLC since 1988. He has been a member of the Dean's Advisory Board at the Joan B. Kroc Institute for Peace and Justice at the University of San Diego since 2010 and a member of the San Diego Housing Commission since 2007. The appointment requires Senate confirmation and the compensation is $100 per diem. Waring is a Democrat.
Local Brewer Named California Small Business Person of the Year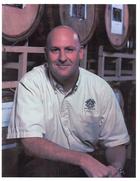 Jack White Jr., president of Ballast Point Brewery in San Diego, was selected as the Small Business Administration  2012 California Small Business Person of the Year and is in the running for the national title, which will be announced and presented in Washington, D.C., during this year's National Small Business Week Events, May 20 – 22. White opened Home Brew Mart in San Diego in 1992 and Ballast Point Brewing in 1996. The company grew into a second location in the Scripps Ranch Business Park, operating in a 10,000-square-foot space dedicated solely for production of beer and spirits. At the 2010 World Beer Cup competition, Ballast Point Brewery won three gold medals and was named the Small Brewing Company of the Year. The company obtained a $1.2 million SBA 7 (a) loan from Wells Fargo last year to purchase additional equipment and finance tenant improvements.
Affordable Housing Project Sells for $6.2 Million
Wakeland Housing and Development Corp. has purchased an affordable housing apartment complex at 4251-4259 E. Juniper St. in San Diego for $6.2 million. The property was sold by Juniper Garden Apartments Ltd. The two-story building has 40 units. CBRE represented buyer and seller in the transaction.
PERSONNEL MOVES ____________________________________
San Diego — Feng Lin has been appointed director of Chinese operations for Medistem Inc., a biotech company developing technologies related to adult stem cell extraction. Lin will work out of Medistem's San Diego office. Lin will be responsible for coordinating the firm's academic and business collaborations, including relationships with the Tongji Hospital of Wuhan and Hunan Medical University.
---
SCORE Small Business Workshops
• April 2 – Business Basics 101 – 1:30 to 3:30 p.m. at SCORE Entrepreneur Center (550 West C St., #550, San Diego 92101; no charge – please pre-register).
• April 3 – Financing Your Business – 9 a.m. to noon at SCORE Entrepreneur Center (550 West C St., #550, San Diego 92101; pre-paid registration $29, $39 at the door).
• April 4 – How to Start a Nonprofit Corporation – 9 to 11:30 a.m. at The San Diego Foundation – Point Loma (2508 Historic Decatur Rd. #200, San Diego 92106; pre-registration $39, $49 at the door).
• April 4 – Financial Statements – What They Mean, How to Use Them – 9:30 a.m. to noon at SCORE Entrepreneur Center (550 West C St., #550, San Diego 92101; pre-paid registration $29, $39 at the door.)
• April 5 – Effective Marketing – Identify and Target Your Customers – 9 a.m. to 4 p.m. at National University – Kearny Mesa (9388 Lightwave Ave., San Diego 92123; pre-paid registration $69, $79 at the door).
---
The Daily Business Report is produced by SD METRO. Contact: Manny Cruz (619) 287-1865. manny@sandiegometro.com.
---