Daily Business Report — March 8, 2012

Port Commissioners Approve Downtown Park Concept
San Diego port commissioners have approved the concept of a new two-acre park on the site of Lane Field, the ballpark that was once home to the Padres of the Pacific Coast League and where a hotel is now planned. The park concept, designed by Civitas Inc., would be located at the northeast corner of West Broadway and North Harbor Drive, stretching north to property owned by the Navy on Pacific Highway. The conceptual site plan for the park would include design features and characteristics that complement the North Embarcadero Visionary Plan Phase I project, such as landscaping, lighting, site furnishings and hardscape. Also included are lawn and plaza areas, a café, a curved wall for seating, public restrooms and public art. The park may also include a tribute to Lane Field, where the Pacific Coast League Padres played from 1936 to 1957.
The concept design for the park is to be presented to the California Coastal Commission in April. The California Coastal Commission has required that the park be completed within three years of the start of construction on the North Embarcadero Visionary Plan Phase I project, which began last January. The park was conceived after the Coastal Commission required the Port District to add an additional two acres of public space to the North Embarcadero Visionary Plan Phase I.
Board of Equalization to Open San Diego District Office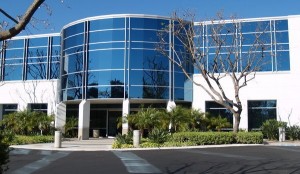 The state Board of Equalization will hold a grand opening on March 14 for its new San Diego district office, which features nine self-service kiosks for business owners and others to file and pay their taxes online. The grand opening will be at 10:30 a.m. at 15015 Avenue of Science, Suite 200. "This office is the first in California to offer state-of-the-art e-file kiosks for taxpayers to quickly and efficiently file and pay their taxes online," said BOE Vice Chair Michelle Steel. "A new automated check-in system will direct taxpayers to where they need to go without having to wait in a long line. And, as always, our BOE staff will be available to provide excellent customer service." She said the office is a one-stop shop for business owners and other taxpayers who want to register for a permit or license, file a tax return and have their tax questions answered. The BOE San Diego District Office services 76,000 sales and use tax permits for businesses in San Diego and Imperial counties.
Biotech Demystified Offers Science Basics to Industry Leaders
UC San Diego will present Biotech Demystified on June 11-13, a program to help executives and decision makers get a practical understanding of the basic science powering the biotechnology and pharmaceutical industries. The program is offered through the Rady School of Management Center for Executive Development in collaboration with the Division of Biological Sciences and the Skaggs School of Pharmacy and Pharmaceutical Sciences. Instructors include nine faculty members from UC San Diego. The course covers science fundamentals, stem cell research, risk management in life sciences, pharmacogenomics and personalized medicine, and cancer and therapeutic approaches. It also includes hands-on exercises in the lab setting. To learn more or to register for the program, visit rady.ucsd.edu/exec/open/biotech.
Access to Independence to Present 2012 Award Winners
Alex Montoya, manager of Latino relations for the San Diego Padres, and the Nice Guys charitable organization will receive awards on April 21 from Access to Independence, a nonprofit that provides services to people with disabilities. Montoya will receive the 2012 Lead On Award and Nice Guys will receive the Community Excellence Award during the awards gala at Loews Coronado Bay Resort. Montoya, a triple prosthetics wearer, is being honored for his work with the Padres and his support for community organizations that assist people with disabilities. Nice Guys will be cited for its donations of more than $12 million to worthy causes.
PERSONNEL MOVES ____________________________________
El Centro — State Sen. Juan Vargas (D-40th) has hired Gina Rodriguez Vargas (no relation), to serve as district representative in his Imperial County office. She will represent Vargas at community and civic meetings and events taking place in the Imperial County portion of the 40th Senate District. Vargas joined the senator's office following three years of working for the city of Brawley as a grants coordinator. She spent nearly 20 years working for the Center for Family Solutions in El Centro as deputy and assistant executive director.
San Diego — Valerie Ellinor has been appointed strategic consultant at Success Communications Group's San Diego branch office. Before joining the company, Ellinor's 13-year career included experience in consulting, communications, marketing and new social media.
San Diego — Real estate professional Robert Sizer has joined the Andrew Arroyo Real Estate, a residential real estate company serving San Diego County. Sizer is a native San Diegan and has been a licensed real estate agent since 1994. He owned and produced a real estate TV show for three years and has been involved in more than 200 real estate transactions, brokering nearly $100,000,000 to date.
San Diego — Emily T. Gates and Nykia J. Wilson have joined the Wilson Turner Kosmo law firm's employment law practice. Both were previously with Luce Forward for several years. Gates obtained her law degree from USC and bachelor's degree from UCLA. She is an adjunct professor at San Diego State, where she teaches human resource management and the law. Wilson received her law degree and bachelor's degree from the University of Virginia. She is a mentor at the Earl B. Gilliam Bar Association and member of of Lawyers Club of San Diego, San Diego County Bar Association, and Society for Human Resource Management (national and San Diego chapters.
Coronado — Navy Capt. Donald R. Shunkwiler will relinquish command of Expeditionary Warfare Training Group Pacific to Capt. Humberto L. Quintanilla II during a change of command ceremony at 10 a.m. Friday at Naval Amphibious Base Coronado. Shunkwiler will retire after 30 years of naval service. Quintanilla served as the commander, Amphibious Squadron FIVE in San Diego. California.
---

Small Business Workshops
Helping startup and established small businesses throughout San Diego and Imperial counties prosper, SCORE San Diego continues its series of low-cost workshops. Workshop fees range from $29 to $109, depending on the program. For more information, call (619) 557-7272.
Upcoming Workshops:
March 9 – Business Basics 101 – 1:30 to 3:30 p.m. at SCORE Entrepreneur Center (550 West C St., #550, San Diego 92101; No charge – please pre-register).
March 10 – Introduction to Starting Your Own Business – 9 a.m. to 4 p.m. at National University – Kearney Mesa (9388 Lightwave Ave., San Diego 92123; pre-paid registration $69, $79 at the door).
March 12 – Financing Your Business – 9 a.m. to noon at SCORE Entrepreneur Center (550 West C. St., #550, San Diego 92101; pre-paid registration $29, $39 at the door).
---
The Daily Business Report is produced by REP Publishing Inc., publisher of SD METRO, the North Park News and the West Coast Craftsman. Contact: Manny Cruz (619) 287-1865. manny@sandiegometro.com.
---