Daily Business Report test
San Diego Jobless Rate Remains Flat
San Diego County's unemployment rate was 9.3 percent in February — unchanged from January but a drop from the 10.2 percent jobless rate set in February of last year, the state Employment Development Department Report.
Nonfarm employment in the county was up by 5,400 jobs over the month and up 9,000 jobs over the year.
The California unemployment rate, by comparison, was 11.4 percent in February and the national rate was 8.7 percent for the same period.
Between January and February: San Diego County:
Total nonfarm employment increased from 1,228,500 to 1,233,900, a gain of 5,400 jobs. Agricultural employment gained 500 jobs, or 5.8 percent.
Educational and health services reported the greatest month-over gain, adding 2,500 jobs. Educational services increased by 1,400 jobs, while health care and social assistance gained 1,100 jobs. Six other nonfarm sectors also recorded month-over job gains, but the most significant came from government (up 1,400) and professional and business services (up 1,100). Two industries posted job losses over the month: leisure and hospitality (down 600) and financial activities (down 300).
Between February 2011 and February 2012: San Diego County:
Total nonfarm employment gained 9,000 jobs, or 0.7 percent. Agricultural employment declined by 1,300 jobs over the year. Professional and business services reported the greatest year-over gain, adding 6,200 jobs. Administrative and support and waste services (up 4,500) accounted for more than half of the job growth in this sector. Professional, scientific, and technical services added 1,600 jobs, followed by an increase of 100 jobs in management of companies and enterprises. Three other industries also added jobs over the year: educational and health services (up 3,800); trade, transportation, and utilities (up 3,600); and leisure and hospitality (up 1,900). Six nonfarm sectors recorded year-over job losses, mainly from government (down 2,200) and other services (down 1,300).
Red Cross CEO to Retire In January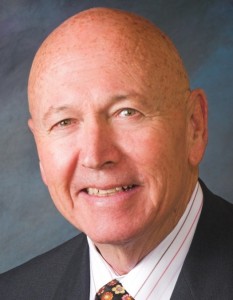 Joe Craver, chief executive officer of the American Red Cross San Diego and Imperial Counties chapter, will retire next January, the agency announced today. Craver became CEO in January 2008 but held the title of interim CEO for eight months and led the chapter through the 2007 San Diego wildfires. The Red Cross board of directors search committee will conduct a search over the next several months to fill the position by January 2013. The search committee will be chaired by Tom Gehring, board chairman.
 Gehring praised Craver for his work during the wildfires and for directing the assistance to Imperial County following the Easter 2010 earthquake. He also credited Craver with the development of a state-of-the-art Disaster Operations Center and for being instrumental in the development of a Service to the Armed Forces Emergency Call Center.
San Diego Households Spend More on Shelter than Most Americans
Households in San Diego County continue to spend much more on shelter than most other Americans, even after the biggest downturn in housing prices in nearly a century, according to a report issued by the National University System Institute for Policy Research. "Despite the severe downturn of home values in recent years, shelter costs still account for 29.4 percent of San Diegans' cost of living," the report said. "This is the highest proportion of shelter expenditures among the 18 large metro areas… Shelter costs nationally average only 20.5 percent."
The institute said renters have borne the brunt of the increases. "Over the past four years, expenditures by San Diego consumers on mortgage payments has fallen 17.2 percent. Spending by renters, on the other hand, over the same four-year period, leaped 30.0 percent, and was nearly 2½ times above the U.S. average," it said. "High housing costs make San Diego less competitive", said Kelly Cunningham, the institute's chief economist and senior fellow. "Consumers have less to spend and businesses contemplating investing in our region need to think twice about how the region's high housing costs will impact their ability to recruit and retain workers."
The institute said San Diego's increase in cost of living or inflation rate accelerated to 3.0 percent in 2011. Energy prices led increases as gas prices jumped 23.7 percent. This was before gas prices rose another 16 percent, as of March 2012, to $4.35 per gallon.
Study Could Help in Treatment for Schizophrenia
Scripps Research Institute scientists said they have successfully harnessed neurons in mouse brains to at least partially control a specific memory — which could lead to a better understanding of how memories form in the brain and possibly even to ways to weaken harmful thoughts for those with conditions such as schizophrenia and post traumatic stress disorder. Their results are reported in the March 23 issue of the journal "Science."  "Researchers have known for decades that stimulating various regions of the brain can trigger behaviors and even memories. But understanding the way these brain functions develop and occur normally—effectively how we become who we are—has been a much more complex goal," the researchers said. "The question we're ultimately interested in is: How does the activity of the brain represent the world?" said Scripps Research neuroscientist Mark Mayford, who led the new study. "Understanding all this will help us understand what goes wrong in situations where you have inappropriate perceptions. It can also tell us where the brain changes with learning."
Research Institute Grant to Fund Student Stem Cell Work
The Scripps Research Institute is one of the institutions that will receive funding from the California Institute for Regenerative Medicine (CIRM) to foster creativity and scientific innovation in high school students and fund basic stem cell discoveries. The $206,250 grant will enable Scripps Research to expand its high school summer internship program on the La Jolla campus to include 10 participants with a specific interest in stem cell research.
PERSONNEL MOVES ____________________________________
Carlsbad — Collette Valentine has been promoted to chief operating officer for Integral Senior Living (ISL), a company that manages senior communities. Valentine joined ISL in 2010 as vice president of operations and marketing. Previously, she was with Merrill Gardens for four years, serving as vice president of operations. Before that, she was with Atria Senior Living Group as a regional vice president of operations.
San Diego —Tak Yamada has been appointed president of Graphite Design International, manufacturer of golf shafts on the PGA Tour. Yamada, who has been with the firm for 12 years, previously was vice president of sales and marketing. Graphite Design International was founded in San Diego in 1997 by Japan-Based Graphite Design in response to increased global demand for its golf shafts.
---
Small Business Workshops
Helping startup and established small businesses throughout San Diego and Imperial counties prosper, SCORE San Diego continues its series of low-cost workshops. Workshop fees range from $29 to $109, depending on the program. For more information, call (619) 557-7272.
Upcoming Workshops:
March 26 – Leasing Strategies – 9 a.m. to noon at National University – Carlsbad (705 Palomar Airport Rd., Carlsbad 92011; pre-paid registration $49, $59 at the door).
---
The Daily Business Report is produced by SD METRO. Contact: Manny Cruz (619) 287-1865. manny@sandiegometro.com.
---