Theater
THEATER NEWS: Dark Days Ahead Onstage (with music)
By Pat Launer
Theater omnivores can sink their teeth into two dark, juicy dramas: one by acclaimed actor/playwright Sam Shepard and another, based in fact, that's deep, disturbing — and  musical.
"Parade" – at Cygnet Theatre
It sounds like a celebrational event. But behind the upbeat title is a very unsettling story.
In 1913, Jewish factory manager Leo Frank was accused and convicted of raping and murdering a 13 year-old employee, Mary Phagan. The trial was sensationalized by the media and aroused anti-Semitic tension in Atlanta.
On many levels, the case represents a massive miscarriage of justice. And one of the more harrowing episodes, but by no means the end of the story, features a group of hooded men who kidnapped Leo Frank from prison, drove him to Phagan's hometown of Marietta, Ga., and lynched him.
Doesn't sound much like a musical, but "Parade" won Tony Awards for its beautiful, haunting score (music and lyrics by L.A.-based composer Jason Robert Brown) and original book (by acclaimed Atlanta-born playwright Alfred Uhry). When a pared-down version of the 1998 show was produced in Los Angeles in 2009, it was hailed as "one of the most thrilling evenings of a theater-lover's lifetime" (Christian Science Monitor).
The downsized chamber musical has "a wonderful intimacy and intensity," says Cygnet Theatre artistic director Sean Murray, who helms the local premiere. "The experience of being that close to the story is very powerful.
"I've always been fascinated by what a single individual goes through when caught up in a historical moment," Murray says. "Leo is looked at as a carpetbagger: a highly educated, Northern Jew, brought down to run a factory that exploits child labor. He became a symbol of so many things — race, class, geography, industrialization."
These issues provide a contextual backdrop, but the musical focuses primarily on the increasingly close relationship that develops between Leo and his wife as they weather the firestorm. So there are love songs, and there's upbeat music, too.
"It's entertaining," Murray says.  "The music is so gorgeous, so brilliantly written. It's a compassionate play, essentially a love story. But you can't see it without walking away thinking and talking. There are all these layers that draw you in, deeper and deeper."
"Buried Child" – at New Village Arts
The best theater is all about thinking and talking. Consider "Buried Child."
Deep in the American Heartland, Dodge, an aging alcoholic, argues with his wife and trades insults with his eldest son, who has degenerated from football hero to petty criminal. In one fraught moment, Dodge actually denies that Tilden is his son, insisting that his real son is buried in the backyard.
So begins another enigmatic Sam Shepard tragedy that confronts family dysfunction and the dissolution of the American Dream.
It's a challenge for actors and audiences alike, says director Lisa Berger. "We've been having an ongoing debate in rehearsals about certain aspects of the story," Berger says. "Shepard poses questions, but doesn't give answers. For example, who is the buried child? Shepard wants you to question your own perceptions. I like that about him. So, the cast (members of the year-long New Village Arts Ensemble Project) decided we're not going to give any answers, either."
The line in the play that has guided Berger's production comes from Tilden, addressed to his father: "You gotta talk about things, or you're gonna die."
"That idea resonates with me and reverberates throughout the text," says Berger. "Nobody here is talkin' and everybody's dyin'. Though I do have some hope for Tilden. He's the most damaged, but at least he's trying to communicate."
Berger sees the play as something of "a horror movie. There are a lot of similarities to the 'American Horror Story' series on TV. There's a lot of paranormal activity, and people from the outside come wandering into this haunted house."
The director, tackling the play for the second time, has a deep understanding of its characters. "I come from a long line of alcoholics," Berger says. "Dodge is just like my grandfather, who was a ranch hand out West. I imagine he felt very broken at the end of his life, and had a lot of regrets. One of Shepard's recurring themes is identity; you can't get away from your family, can't escape your DNA."
Questions, answers, family demons.
"When you tell a story well," says Berger, "and the audience is moved by it in some way — even if they hate it or it makes them angry — it'll provoke a conversation."
And that, ultimately, is what theater — and life — are all about: "You gotta talk about things, or you're gonna die."
"Parade" runs throughApril 22 at Cygnet Theatre, 4040 Twiggs St., in Old Town. (619) 337-1525. www.cygnettheatre.com.
"Buried Child" plays New Village Arts Theatre March 31-April 22 at 2787 State St., Carlsbad. (760) 433-3245; www.newvillagearts.org.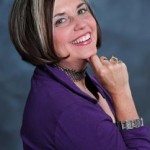 Pat Launer, long known as "the voice of theater in San Diego," is an Emmy Award-winning arts writer and theater critic who's  written for newspapers, magazines, radio, TV and online. Her theater reviews can be heard weekly on KSDS-FM.