Daily Business Report — April 16, 2012
20 Women Who Rock (Impact) San Diego
SD METRO is soliciting nominations for our annual selection of 20 Women Who Rock, a group of outstanding professionals who have made a name for themselves in their careers and are making significant contributions to our community. Deadline is Tuesday, May 1. Send your nominations to rebecapage@sandiegometro.com. Tell us how your nominee impacts San Diego.
Sanders to Present $2.71 Billion Budget Proposal Today
Mayor Jerry Sanders will present a $2.71 billion proposed budget to the City Council today — his last as the city's chief executive. Sanders has said the proposal closes the projected general fund budget deficit of $31.8 million. "For the first time in many years, projections of future revenues will now equal or exceed future expenditures related to current service levels, signifying an end to further service reductions, as well as the use of one-time funding for on-going obligations and reserve holidays," Sanders said in his budget message. "In addition, financial outlooks will reflect positive numbers for the foreseeable future." According to Sanders, the budget proposal fully funds the city's annual pension payment and provides more staffing and funding to address deferred capital projects. The total budget proposal includes $1.15 billion for general fund operations and $1.37 billion for operations of the city's enterprise funds and other city funds. Another $194.2 million is budgeted for capital improvement projects. "By eliminating the structural deficit, the city of San Diego has accomplished a fundamental act of good government — learning to live within its means," said Sanders.
Sullivan Solar Power Ranked No. 1
Sullivan Solar Power has been ranked as the No. 1 SunPower dealer in the region. According to public records furnished by the California Solar Initiative, Sullivan has developed 44 percent more residential solar power systems than its nearest competitor. "In 1954, the United States invented solar power. In the year 2000, SunPower perfected it," said Daniel Sullivan, founder and president of Sullivan Solar Power. According to CSI data, SunPower is the leading panel manufacturer for residential projects in California, trumping imported cheaper Chinese solar modules. SunPower has an aggressive new leasing program that offers California homeowners solar at a cost that is up to 40 percent less than their electric utility bills. Last year alone, the solar industry grew by 69 percent, making it the fastest growing industry in the United States.
Council to Consider Hillcrest Street Name Change to Harvey Milk
The San Diego City Council will consider a proposal May 8 to rename Blaine Avenue in Hillcrest after late gay activist Harvey Milk. "Harvey Milk is an important figure in the ongoing struggle for full equality for all Americans," said Council President Young. "I'm pleased to put Harvey Milk Street on the docket and hope my council colleagues will join me in considering this landmark effort." Councilman Todd Gloria will introduce the change. If the council approves the Harvey Milk Street name change, San Diego will become the first city in the United States to honor the late civil rights leader in this manner. Milk first came to California during his service as a lieutenant in the Navy and was stationed in San Diego. California recognizes his May 22 birthday as an official state holiday. This year it will be celebrated on May 25.
Conference to Focus on Veterans' Health Issues
Four-Star Gen. Barry McCaffrey (ret), former U.S. drug czar and a commander in the Gulf War, will lead the opening of an April 23 national conference on veterans with substance abuse and mental health issues. The keynote is scheduled for 8:30 a.m. at the Hotel del Coronado. The event is the Foundations Recovery Network 35th national conference and is titled "Freedom and Recovery: Integrated Mental Health and Addiction Treatment for Veterans." Joining McCaffrey in the opening keynote session will be Foundations President Rob Waggoner.
California Home Sales Declined in March
California home sales declined in March from February's pace while the median home price snapped a 16-month annual price decline and posted its first year-over-year gain, according to the California Association of Realtors. Closed escrow sales of existing, single-family detached homes totaled a seasonally adjusted annualized rate of 505,360 units in March. Sales in March were down 4.5 percent month-over-month and 2.3 percent year-to-year. The statewide sales figure represents what would be the total number of homes sold during 2012 if sales maintained the March pace throughout the year The statewide median price of an existing, single-family detached home jumped 9.2 percent to $291,080 in March from February's $266,660 median price and was up 1.6 percent from a revised $286,550 recorded in March 2011.
PERSONNEL MOVES ____________________________________
San Diego — Robert Disotell has joined California Coast Credit Union as chief lending officer. Disotell has over 35 years in the financial services industry. Previously with Opus Bank in Everett, Wash., he was instrumental in the transition from a thrift institution that originated only mortgage loans to a commercial bank offering a wide selection of business and consumer products. Disotell is a native of the state of Washington and has a bachelor's degree from Washington State University.
San Diego — Shane Poppen, associate vice president at Hughes Marino, has joined the board of directors at the nonprofit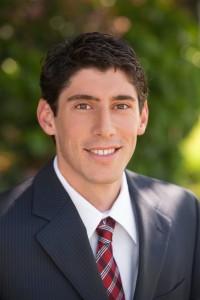 McAlister Institute, a regional leader in drug treatment, drug intervention, and services to adults and teens in San Diego County.throughout San Diego County.
---
SCORE Small Business Workshops
• April 17 – Introduction to Starting Your Own Business – 9 a.m. to 4 p.m. at National University – Kearny Mesa (9388 Lightwave Ave., San Diego 92123; pre-paid registration $69, $79 at the door).
• April 18 – Business Basics 101 – 9 to 11 a.m. at National University – Carlsbad (705 Palomar Airport Rd., Carlsbad 92011; no charge – please pre-register).
• April 20 – Financing Your Business – 9 a.m. to noon at National University – Carlsbad (705 Palomar Airport Rd., Carlsbad 92011; pre-paid registration $29, $39 at the door).
• April 20 – Buying and Selling a Business – 9 a.m. to 3:30 p.m. at National University – Kearny Mesa (9388 Lightwave Ave., San Diego 92123; pre-paid registration $69, $79 at the door)
---
The Daily Business Report is produced by SD METRO. Contact: Manny Cruz (619) 287-1865. manny@sandiegometro.com.
---