Daily Business Report — April 20, 2012
Daily Business Report — April 20, 2012
County Employment in March Jumps by 2,900 Jobs
Jobless Rate Slightly Up
San Diego County added 2,900 jobs between February and March, the state Employment Development Department reported. The unemployment rate was 9.5 percent in March 2012, up from a revised 9.4 percent in February 2012, but below the year-ago estimate of 10.1 percent. California's unadjusted unemployment rate was 11.5 percent for the same period and the national rate was 8.4 percent.
Between February and March 2012: Total nonfarm employment increased from 1,232,800 to 1,235,700, a gain of 2,900 jobs. Agricultural employment gained 500 jobs, or 5.5 percent. Leisure and hospitality reported the greatest month-over gain, adding 2,800 jobs. More than half of the job growth came from accommodation and food services (up 1,800), primarily from food service and drinking places (up 1,300). Arts, entertainment, and recreation added 1,000 jobs. Five other sectors also gained jobs over the month. The most significant increase came from government (up 2,000). Local government (up 1,900) contributed to 95 percent of the job growth in this sector, mainly from local government education (up 1,500). Federal government added 100 jobs, while state government reported no change in employment levels over the month. Four sectors posted month-over job declines. The most notable came from professional and business services (down 2,900). Administrative and support and waste services (down 2,600) accounted for roughly 90 percent of the job losses in this sector. Professional, scientific, and technical services declined by 300 jobs, while management of companies and enterprises remained unchanged.
Between March 2011 and March 2012: Total nonfarm employment gained 6,700 jobs, or 0.5 percent. Agricultural employment declined by 1,400 jobs, or 12.7 percent. Educational and health services recorded the greatest year-over gain, adding 3,700 jobs. Health care and social assistance (up 3,000) accounted for more than 80 percent of the job growth in this sector, followed by a gain of 700 in educational services. Three other industries also added jobs over the year: trade, transportation, and utilities (up 3,400); leisure and hospitality (up 2,500); and professional and business services (up 2,300). Six other nonfarm sectors reported year-over job losses. The most significant came from manufacturing (down 1,500), other services (down 1,400), and government (down 1,200).
San Diego Mayoral Candidates Square Off in May 18 Debate: San Diego's four major mayoral candidates will appear at a May 18 debate during the Spirit of the Barrio luncheon hosted by Family Health Centers of San Diego. Congressman Bob Filner, Assemblyman Nathan Fletcher, District Attorney Bonnie Dumanis and Councilman Carl DeMaio are confirmed to participate. The event will be from 11:45 a.m. to 1 p.m. at the Logan Heights Family Health Center, 1809 National Ave. 10News Co-Anchor Steve Atkinson will emcee the luncheon and moderate the forum. Tickets to the event are $25 a person or $200 for a table of 10 and can be purchased by calling (619) 515-2562.
PERSONNEL MOVES ____________________________________
San Diego — Charlie Copelan has joined McKinney Advisory Group as corporate real estate adviser. Copelan has more than 15 years of experience in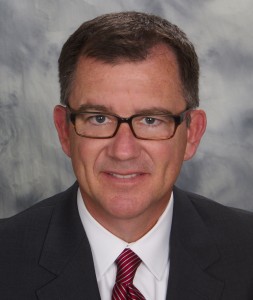 real estate. He previously was a principal at CBIS Real Estate and a senior adviser at SVN/Promus Commercial. Copelan also held positions with JPMorgan Chase and Cushman & Wakefield. He holds a bachelor's degree from the University of Georgia.
San Diego — Doug Morse has been named to the new position of vice president of customer experience for Cublic Transportation Systems Inc., a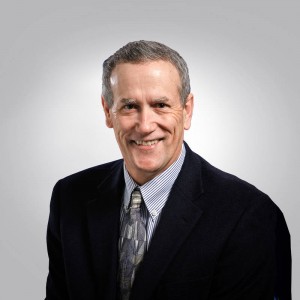 business segment of Cubic Corp. Morse has responsibility for ensuring that customers are satisfied with Cubic technology and services. He has over three decades of experience in customer service, including Fortune 500 companies.
San Diego Law Library Holds Ask-A-Lawyer Free Clinics: The San Diego Law Library and local bar associations will provide free Ask-a-Lawyer Legal Clinics on April 3, May 3 and May 4 to provide free legal consultations to people in such areas as bankruptcy law, business law, civil litigation, criminal and family law, landlord-tenant disputes, probate and wills and trusts. Attorneys volunteering in the program will be available for 15-minute consultations. The legal clinics:
• April 30 — 10 a.m. to 1 p.m. at the East County Branch, 250 E. Main St. in El Cajon. Attendees can sign up online at lawweekeastcounty2012april30.eventbrite.com.
• May 3 — 2 to 4 p.m. at the Downtown Branch, 1105 Front St., San Diego. Sign up at lawweek2012.eventbrite.com.
• May 4 — 9 a.m. to 4 p.m. at the North County Branch, 325 S. Melrose Drive, Suite 300, in Vista. Sign up at lawweeknorthcounty2012may4.eventbrite.com.
The clinics are in connection with Law Day on May 1 and Law Week. Michelle Schmidt, deputy director of the Law Library, will teach a May 1 program on "Resources for Finding & Hiring an Attorney" from noon until 1 p.m. at the Law Library in the Vista Court Complex, 325 Melrose Drive, Building 300, in Vista.
Surfing Icon to Launch Photography Collection
A collection of photographic images from the world travels of surfing icon and Cardiff native Rob Machado will be featured at a launch party May 5 to introduce the artist's work. It will be held from 6 to 9 p.m. at Bliss 101, a coastal art gallery, home décor and gift boutique in Encinitas. A portion of the proceeds from the sale of Machado's photography and autographed t-shirts will benefit the Rob Machado Foundation, which sponsors educational programs to help children contribute to a healthy earth. Machado will autograph t-shirts and prints supporting the foundation during the launch event. The evening will include live music, food, drinks and face painters for kids, and Bliss 101's own collection of locally sourced and reclaimed gifts and décor. "I've been interested in photography for years, always taking photos on my surfing trips, but one of my favorite places to shoot is my hometown," said Machado. Bliss 101 is at 687 S. Coast Highway 101, Suite 151. (Photos: Cardiff sunset: 'This is basically the view from my house. I surf out here almost every day when I'm home,' said Machado. Swamis: 'My parents live right up the street from Swamis. It's basically where I learned how to surf and where I surfed for the first part of my surfing life. It will always have a special place in my heart.')
---
20 Women Who Rock (Impact) San Diego
SD METRO is soliciting nominations for our annual selection of 20 Women Who Rock, a group of outstanding professionals who have made a name for themselves in their careers and are making significant contributions to our community. Deadline is Tuesday, May 1. Send your nominations to rebecapage@sandiegometro.com. Tell us how your nominee impacts San Diego.
---
The Daily Business Report is produced by SD METRO. Contact: Manny Cruz (619) 287-1865. manny@sandiegometro.com.
---